"Don't be getting my double chin from that angle," admonishes one of the Batley Girls as I gatecrash a photo line-up.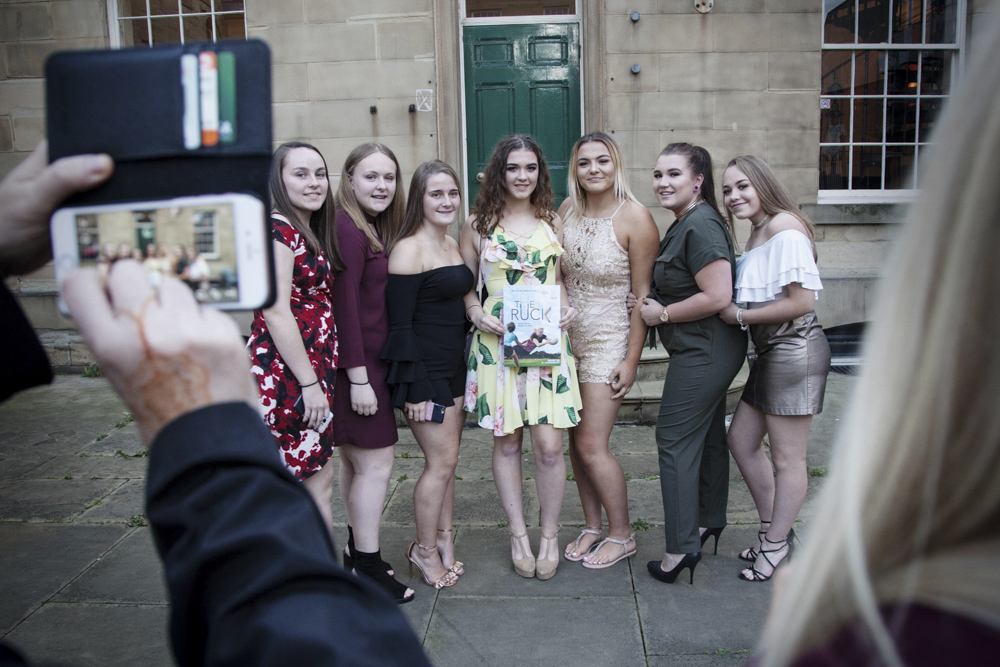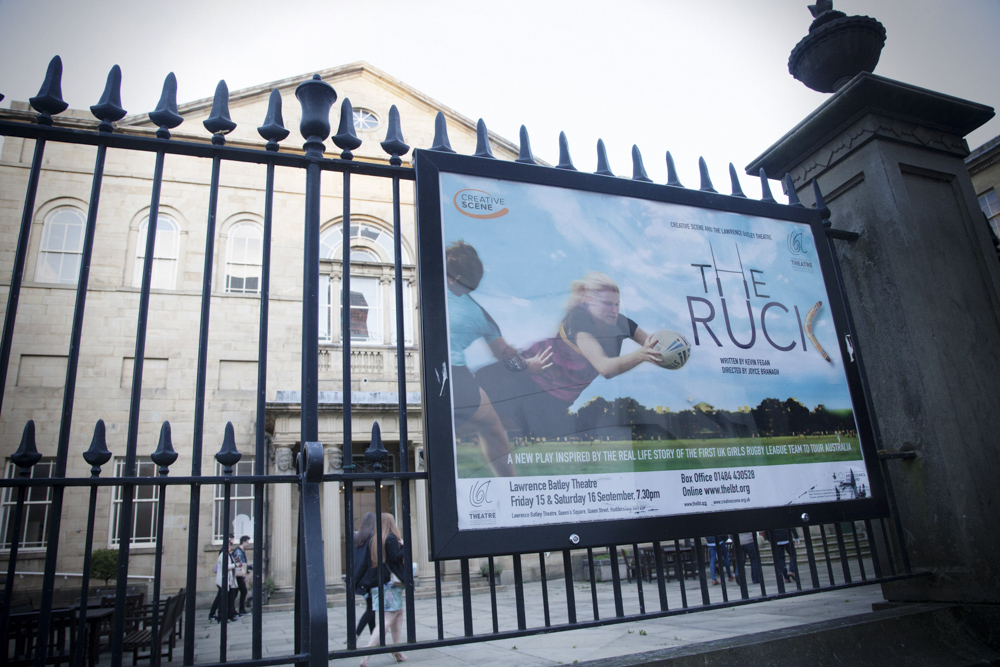 There's a real buzz tonight at Huddersfield's Lawrence Batley Theatre (LBT) tonight for the premiere of The Ruck, the much-anticipated story of the Batley Bulldogs Under 16s Girls Rugby tour of Australia.
In the theatre bar with a pint in his hand and a grin on his face team coach Craig Taylor is in no doubt about the potential for this Creative Scene-commissioned collaboration between art and sport.
"It's great for the girls," he shouts above the racket his former players are now making on the next table, "but more importantly, it'll be great for the sport. Hopefully it will inspire other girls to take up rugby."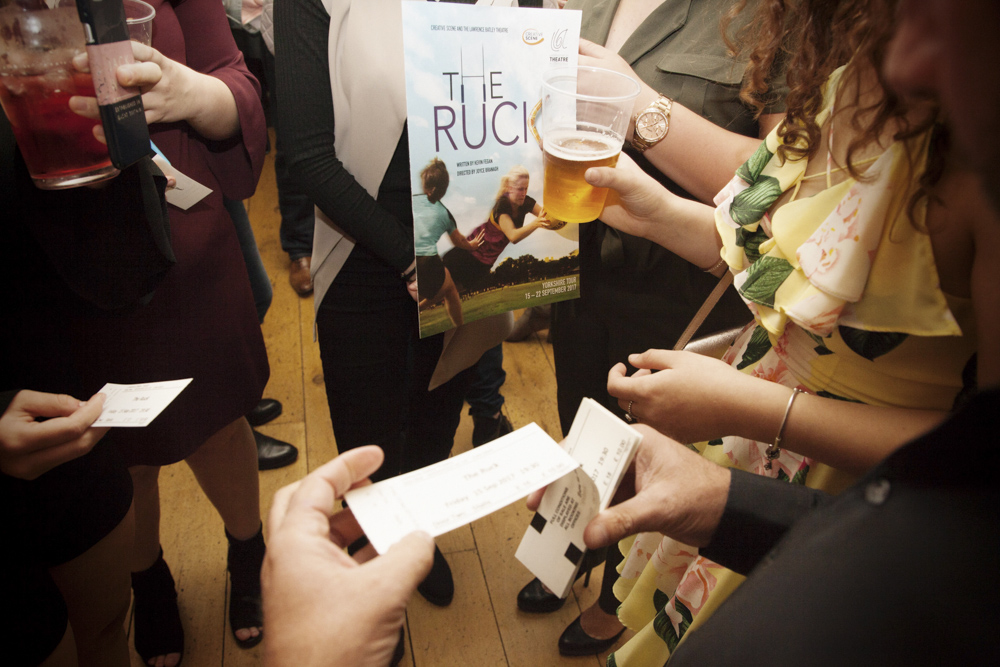 The front of house staff do their best to get everyone seated for kick off and, from where I sit in the circle, I can see Craig and the girls getting comfortable in the third row of the stalls, waving at others around the auditorium.
Within minutes of the lights fading, we're in fits of laughter. And the tissues come out as the characters reveal themselves and the story develops of the team's preparations for the first ever Australian tour by a girls' rugby team.
It is, of course, a play of two halves and as the bar staff tackle the interval assault, I ask parents for a reaction. "It's really good, isn't it? Really good," says Casey's mum as she's handed a drink, "they've got the way Craig would speak to the girls off to a T. We're really enjoying it."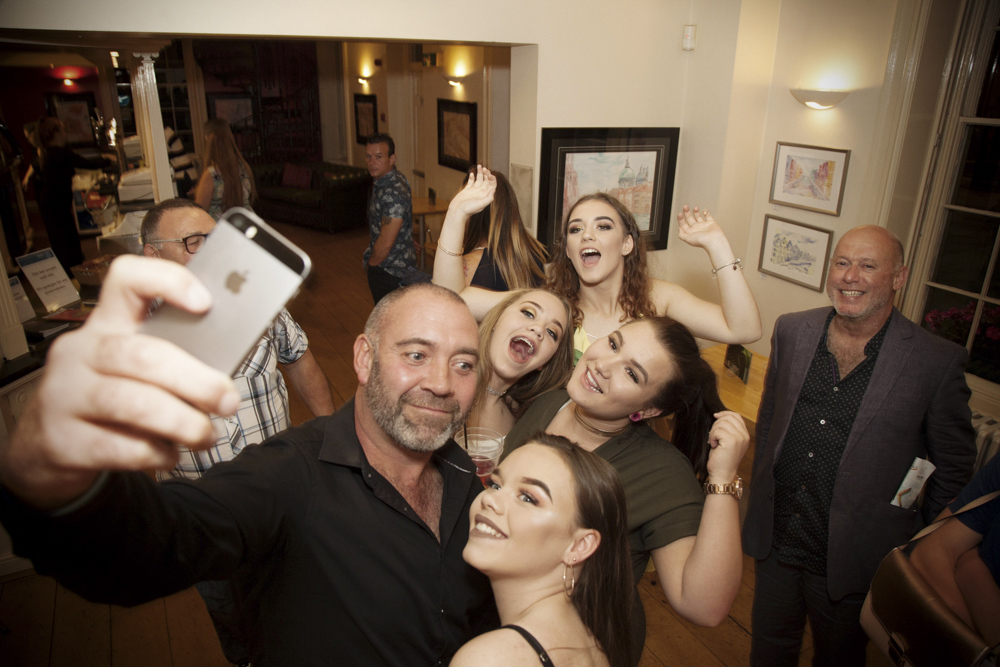 With only four actors playing the whole team, writer Kevin Fegan has skilfully combined real and imagined storylines inspired, in part at least, by his time sitting with the girls on the back of the team coach.
One of the girls tells me she recognises the troubled character from the first half who self harms. "To see that played out on stage, I was in absolute tears," she says, "because I realise now how far I've come from that time in my life. It's brilliant."
With everyone back in their seats, we're transported to the Gold Coast for the second half and the whole of the Lawrence Batley Theatre is again in uproar as the team's challenges on and off the field are played out. The Batley Girls even join in with the chants they've made their own.
Later LBT's Rose Condo introduces a post-show discussion and, to accompanying whoops and hollers, gives a shout out to the Batley Girls as Kevin and Craig clamber belatedly on stage.
"Remember, whatever happened in Oz, stays in Oz," jokes Kevin, "apart from this play of course."
Actor Sophie Mercer who plays the young Asian newcomer, speaks on behalf of her collagues: "Actors don't get roles like this very often. Mostly we play fictional characters so it's very special when we do something based on true life.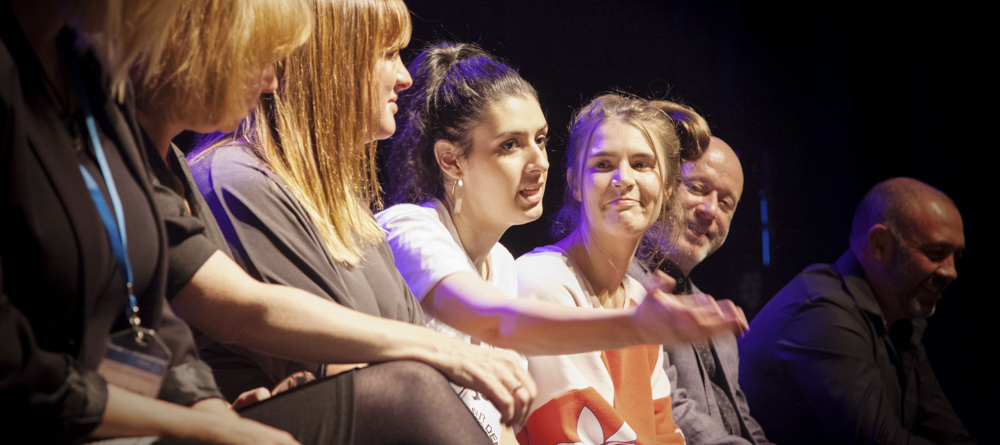 "To be given a story like this where you girls have done something, made footprints that are bigger than your own, it's been a real privilege.
"And after we came to meet you at the ground and seeing your team bond, then that helped us bond as actors. That was you guys… you are really inspirational."
More tissues.
Rose takes questions from the audience. "I'm Batley born and bred," says one woman, "and my father was involved with Batley Rugby Club until the day he died. "He would have been proud to have seen this tonight.
"I go to lots of Creative Scene events," she continues, "and I think they are fantastic at what they do, bringing everyone from the community along with them. It's been an unbelievable night."
An unbelievable night indeed.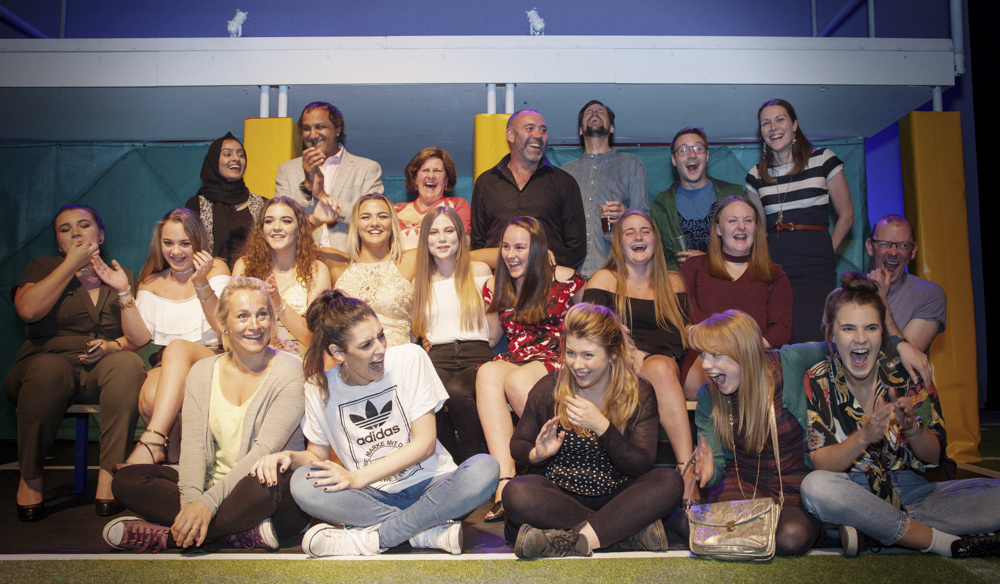 "I've never been to a theatre before," says one of the Batley Girls to one of the mums, as they head through the foyer. "I wasn't expecting it to be half as good as this."
"Me neither."