Harriet's studio has a great view over the Dewsbury rooftops. Today the West Yorkshire town is looking resplendent in the February sunshine, but the top floor of this shabby office block is as cold as the shopping street we've just left.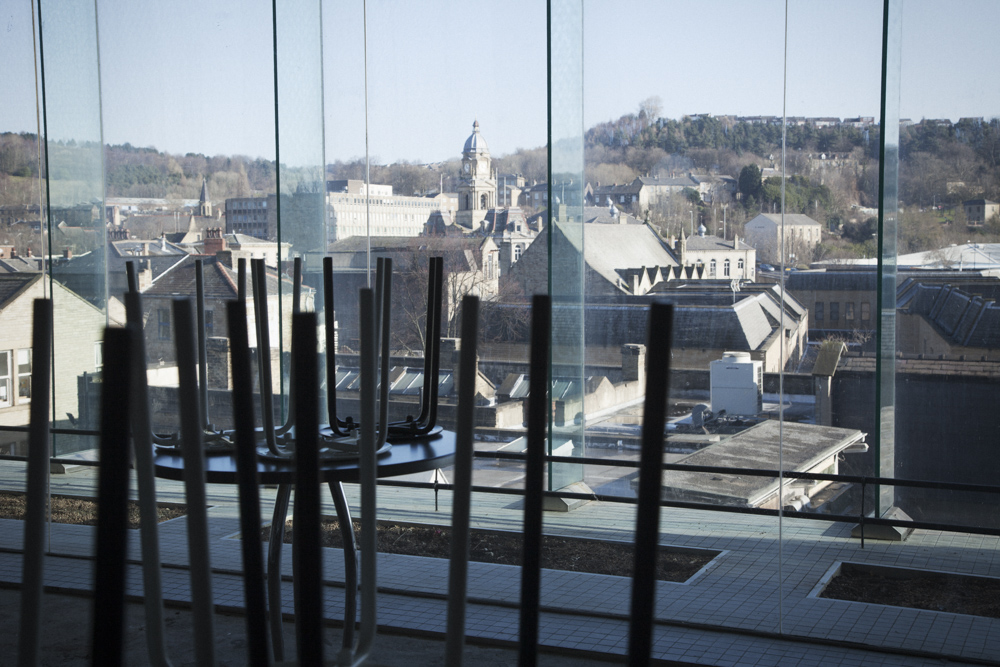 "I really do love Dewsbury," says SceneMaker Harriet Lawson as she struggles with a plastic milk bottle top. "Everyone is quick to slag it off but I'm proud to be from here."
"Quite milky for me please," I say, eager for a warm drink.
Strictly speaking it's the New Picture House community cinema that has the view. The back room Harriet shares with two other artists looks over a car park and an old church. "This is hard-to-rent space and we just pay for the water and electricity," she explains. "It's so cold in the winter, we barely use it."
As I reccé the studio for my photographs Harriet apologises. "We're having a big clear out soon," she says, "this is probably the worst time for you to come."
"But the most photogenic."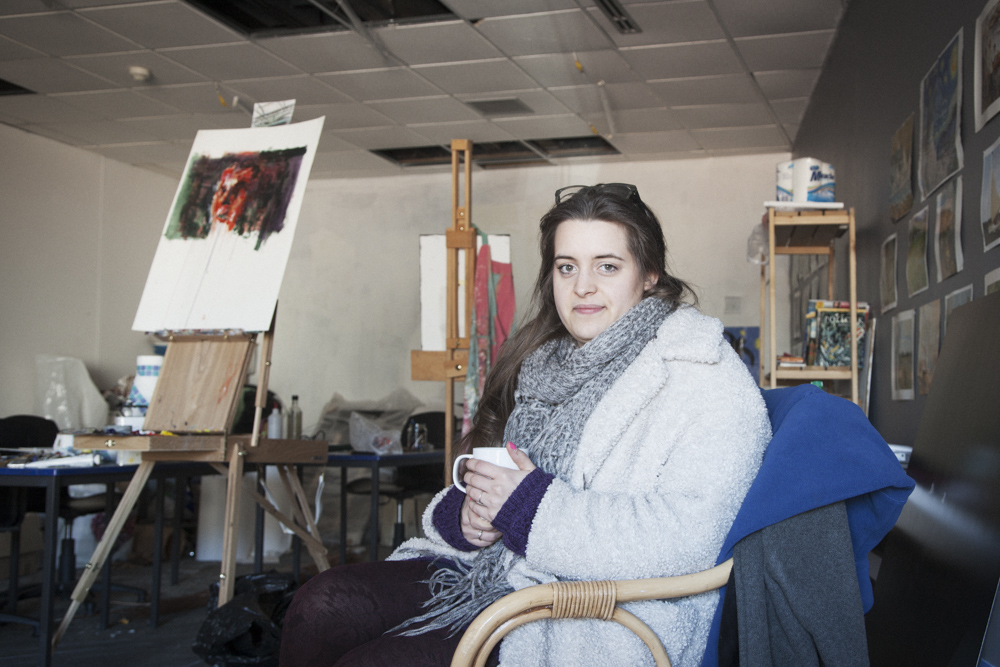 Harriet graduated with a Fine Art for Design degree from Batley School of Art in 2014. "Even then," she recalls, "we were encouraged to move to Leeds or London where the 'action' is. Why should it be like that? Why can't somewhere like Dewsbury have a vibrant arts scene? It's really important for creative people to stay and help develop the arts."
At the end of last year, in her SceneMaker role, Harriet helped out with Creative Scene's There Will be Fire extravaganza at Crow Nest Park learning from outdoor fire experts Pa-Boom how to bring Dewsbury's park and lake to life for thousands of people.
She works part time for a local lighting design company and so was well matched get involved in lantern-making workshops in primary schools. "And I was able to make connections with local youth clubs, places I used to go as a teenager to keep me out of trouble."
"Did it work?" I ask, cheekily.
"It did, mostly."
"And what did you get out of the SceneMaker experience?"
"It made me realise how isolated I was as an artist," she says frankly. "In the past few months I've begun to understand just how important Creative Scene and The Faculty are going to be."
Only this week Harriet has been accepted onto Creative Scene's Faculty professional development programme. It's a joint venture with other Creative People and Places projects across the North West, aimed at artists and creatives passionate about their social arts practice who wouldn't normally get the chance to take part in higher education or a masters course.
She's looking forward to learning from others in similar towns and bringing new ideas back to Dewsbury. I can't help but be impressed by her enthusiasm and vision. "I think good things happen when creative people get together," she says.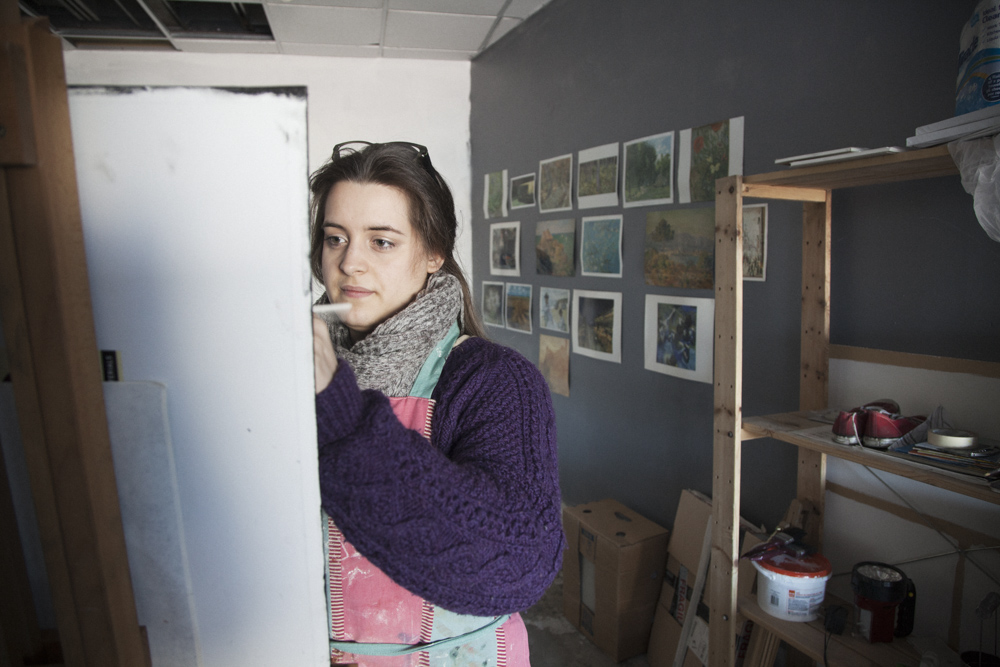 "One of my big missions is integration. Obviously there's a big Asian population in Dewsbury: I was brought up on an Asian street and I went to a multi-ethnic high school and so I know that things only get better when cultures mix."
"So, integration through the arts is on your radar?"
"Most definitely."
"Do you think you might be a big mover and shaker in the Dewsbury arts scene in the future?"
"I don't know. There's a side of me that's quite shy but another that's telling me I have to do something. That side will probably get the better of me."
"It's exciting, isn't it?" I say, finishing my tea and reaching for my camera.