Yellow bikes are attached to every railing, yellow and blue bunting is strung across every shop front, even the statue of Joseph Priestley has a yellow cycling cape. It must be the Tour de Yorkshire.
"Have you got a bike Len?"
"I have but I'm afraid I didn't bring it," I say sheepishly. "I'm going to be the mad one running after you with the camera."
We're in Birstall Community Centre where the Strictly Cycling troupe are welcoming their volunteers for today's performance.
Batley Festival volunteer Donna is here with her teenage daughter Rosie. And Rosie's friend Joe has just been dropped off by his grandma.
"Above all we're going to have some fun," says Kate who's leading the rehearsals. "You'll make people smile because you'll look quite silly."
Kate and her fellow performers lead everyone outside where a section of the car park has been cordoned off. "So we've got about two hours to workshop some stuff and then we've got a half hour display slot around the square.
"It's pretty much just following what we do, repeating the same movements. Then we'll have a practice with costumes."
The Bicycle Ballet company has been touring their Strictly Cycling routine for about four years. It's perfect for today. Art meets sport with a bit of flash mob thrown in.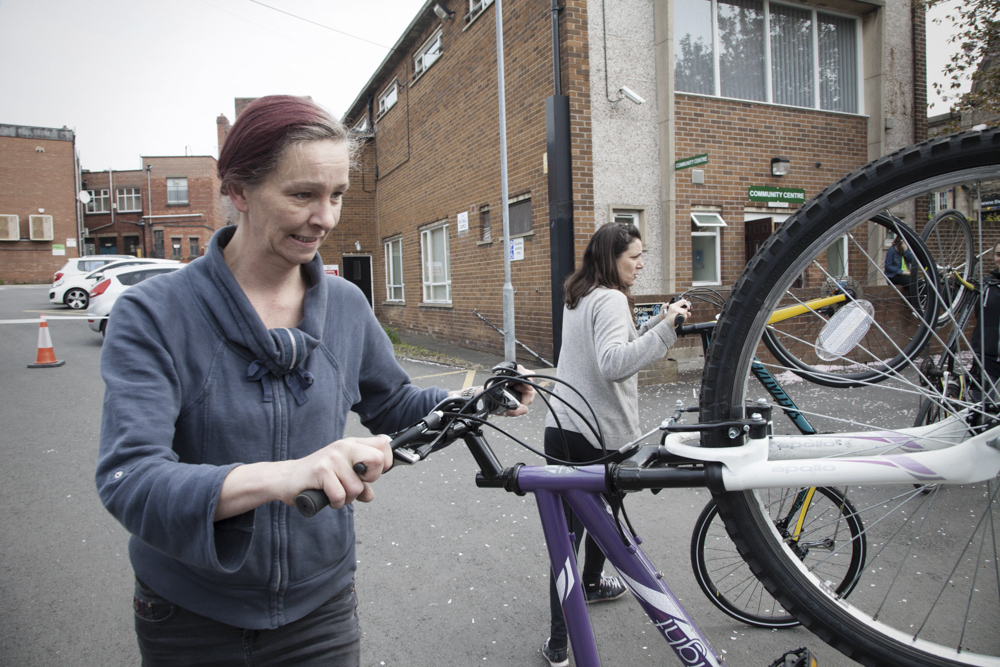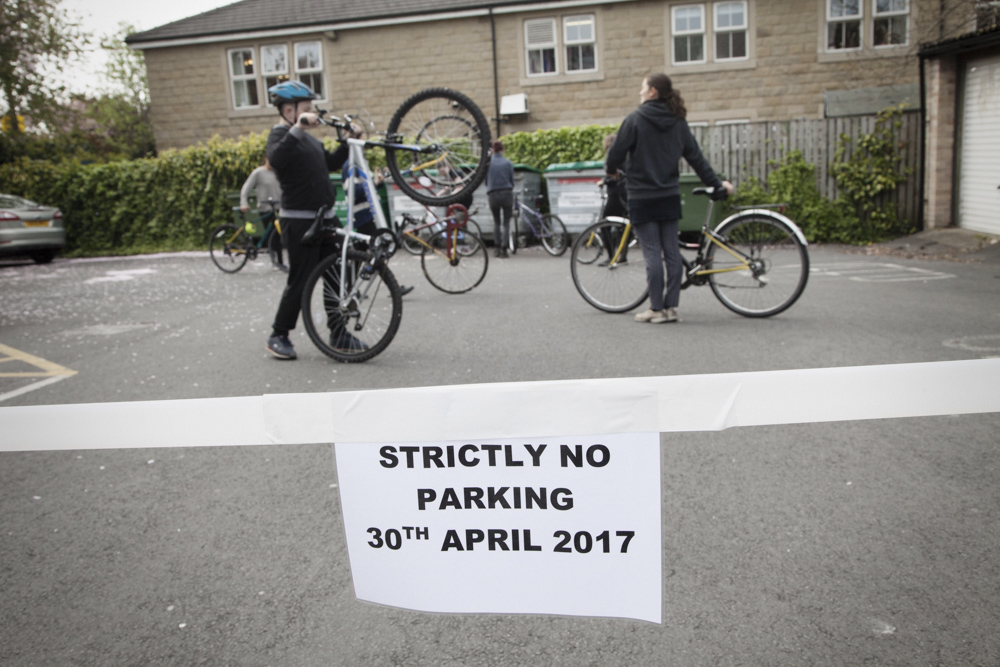 "One hand on the handlebars and one hand on the frame," shouts Kate. "Now twizz it round."
"I'm a bit wobbly," says Donna.
"That's okay," encourages Kate. "Wobbly is good."
While they're all rehearsing I wander to the market square where a party atmosphere is developing. A boom box bashes out Freddie Mercury's 'Bicycle! bicycle! bicycle!' as local dancers limber up for their own show.
On one stall Creative Scene's Parveen is plugging upcoming events and on another Creative Scene supporter Andrew Marsden is setting up his 'Graf-E-Tee' stall.
"How's it going with Batley Does Opera for this year?" I ask.
There's an intake of breath. "Timings are against us. We're probably not going to be able to work with Opera North this time. It's more likely we'll go more contemporary, perhaps something bespoke for Batley. Which sounds about right.
"But we'll do it. It was an amazing night last year. One of the best things I've ever been involved in."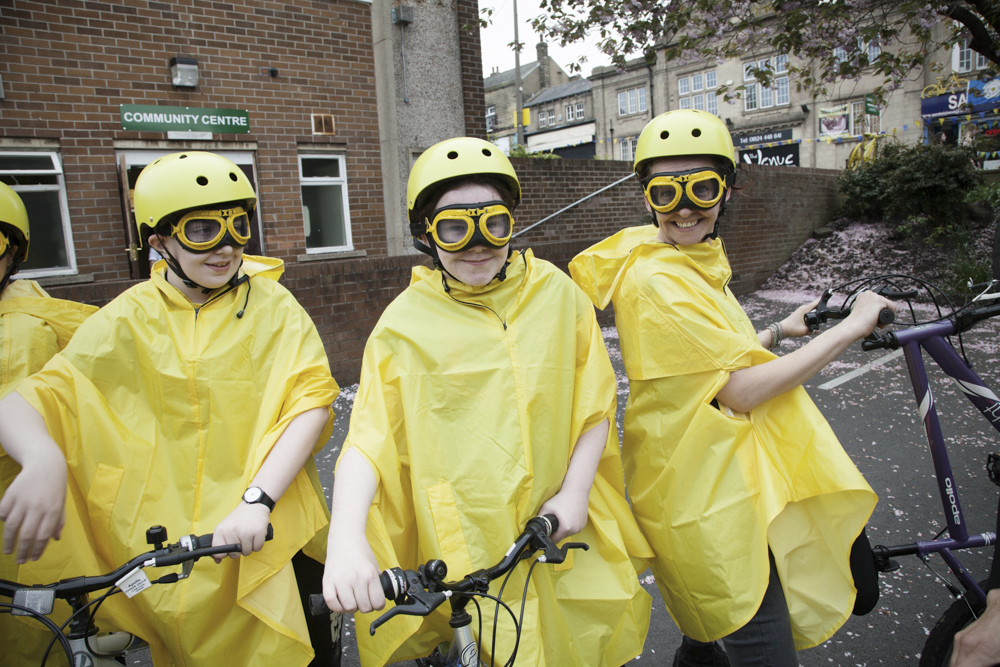 Back in the community centre the cyclists are putting on their yellow capes, helmets and goggles. "We look like Minions," says Rosie.
"No one will recognise us in all of this," says her mum. The teenagers look relieved.
"If your goggles steam up, and they will," says Kate, "just put your thumbs underneath and move them about like little windscreen wipers."
Back outside they have another run through in their costumes. I particularly like the finale where they all pretend to have crashed and, in slow motion, disentangle themselves, gesticulate to imaginary motorists and celebrate they are unhurt.
It's show time! Kate leads them all to the market square high-fiving bemused spectators. For the next twenty-five minutes or so I dash from one side of the square to the other as the caped performers entertain the crowd.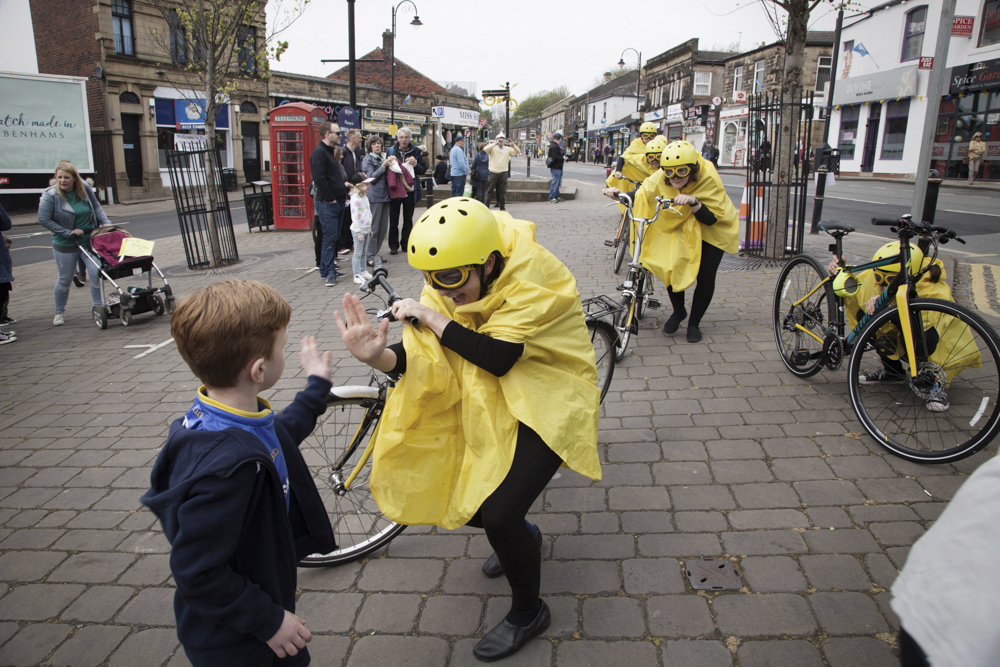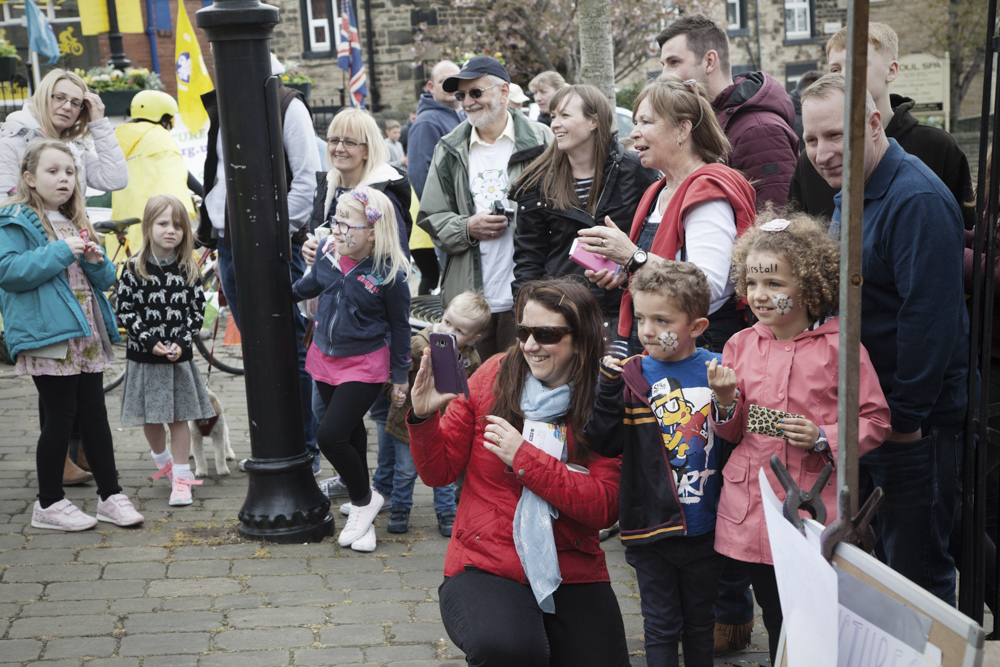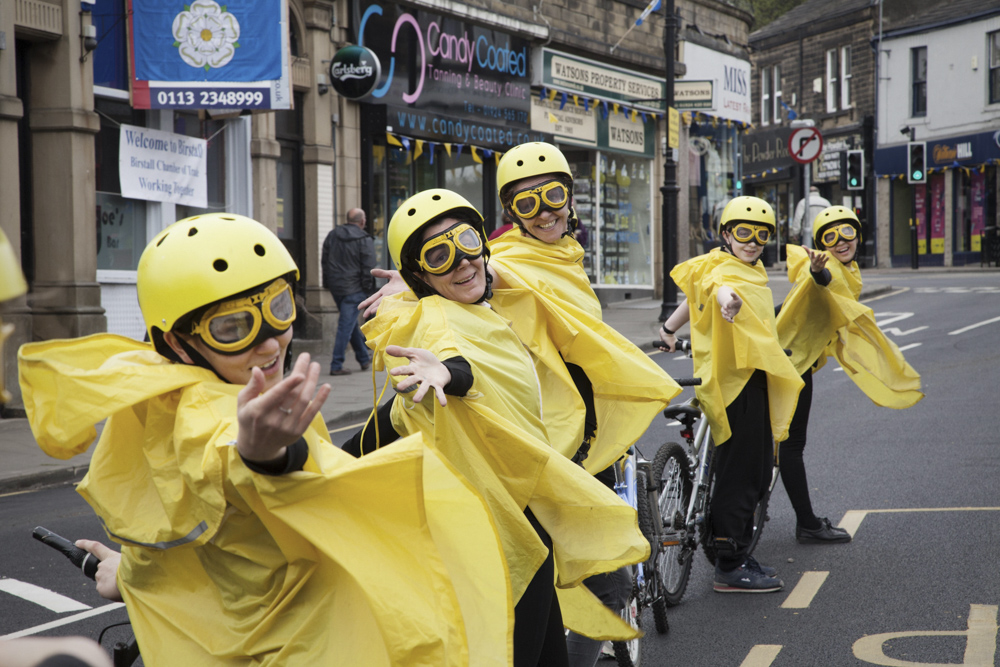 It's a great spectacle that culminates in 'the crash' being performed in front of a row of amused police officers. "Come on guys, help them out," I shout as the riders lie supine.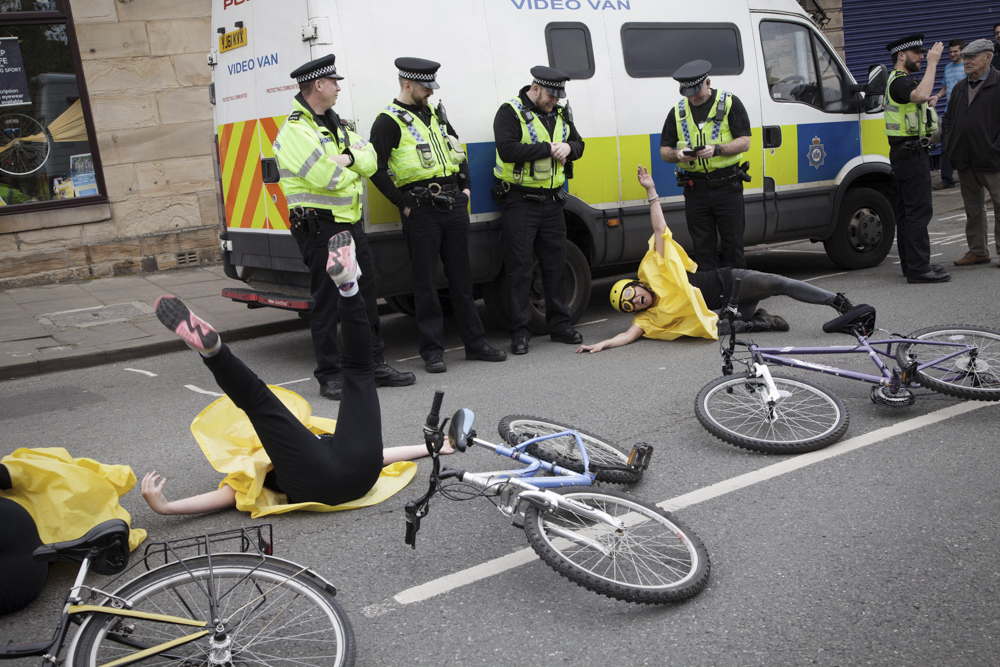 "We're not on traffic duty today," one jokes as he helps himself to Donna's bike and joins in the fun.
Exhausted and exhilarated everyone returns to the community centre as the dancers start their set.
"That was really good," says Kate. "Well done everyone."
"I'm not happy they didn't arrest that policeman for pinching my bike," says Donna.