"Do you feel prepared?" I ask the young performers from Acorn Youth Theatre.
"Yes and no," admits Nicola, "but a quick run through and I'm sure it'll all come flooding back."
It's the big day and already this afternoon the primary schools have had their rehearsals in Batley's impressive Central Methodist Church. For the next two hours composer Omar will fine tune each of the community groups before they rehearse all together for Batley Does Opera.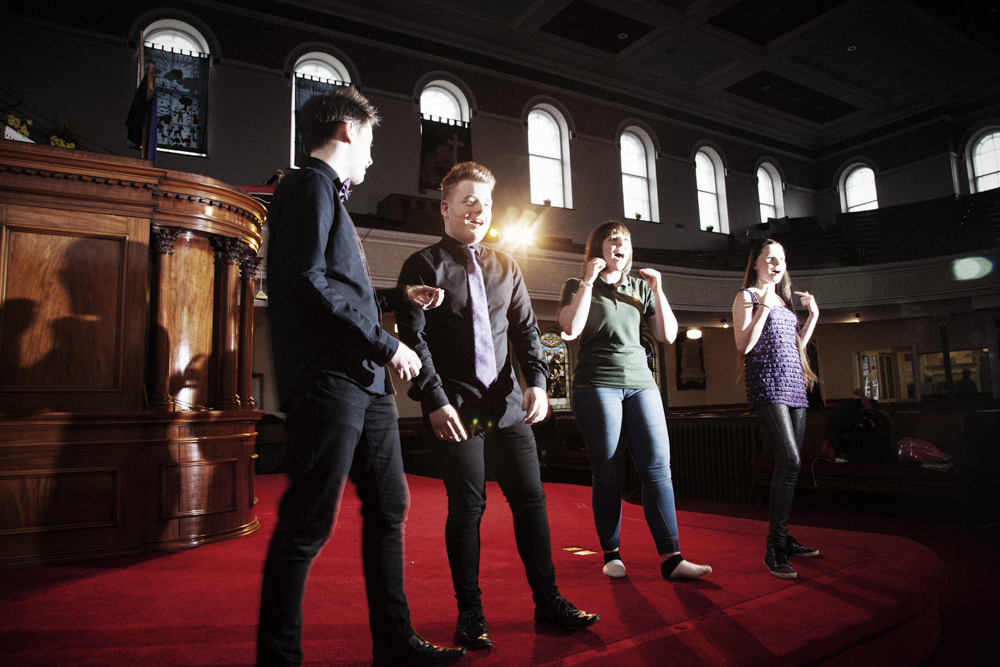 SceneMaker Andrew is in the wings. "It's very exciting to think this daft idea has come together and now over 200 people are about to watch us perform opera in Batley."
"And I understand you've got a part?" I ask.
"Yes, you've got to be careful what you wish for, haven't you?" he jokes. "I'm doing some narrating and then I'm going to sing incredibly badly."
"You did say you couldn't sing."
"I can't, so I'm tailor-made for the part."
Downstairs in the 'green room' the Sarah Taylor School of Dance are waiting for the rest of their troupe to arrive. Kadie says she's feeling a little nervous, "but we've learnt it all, so we're going to do really well."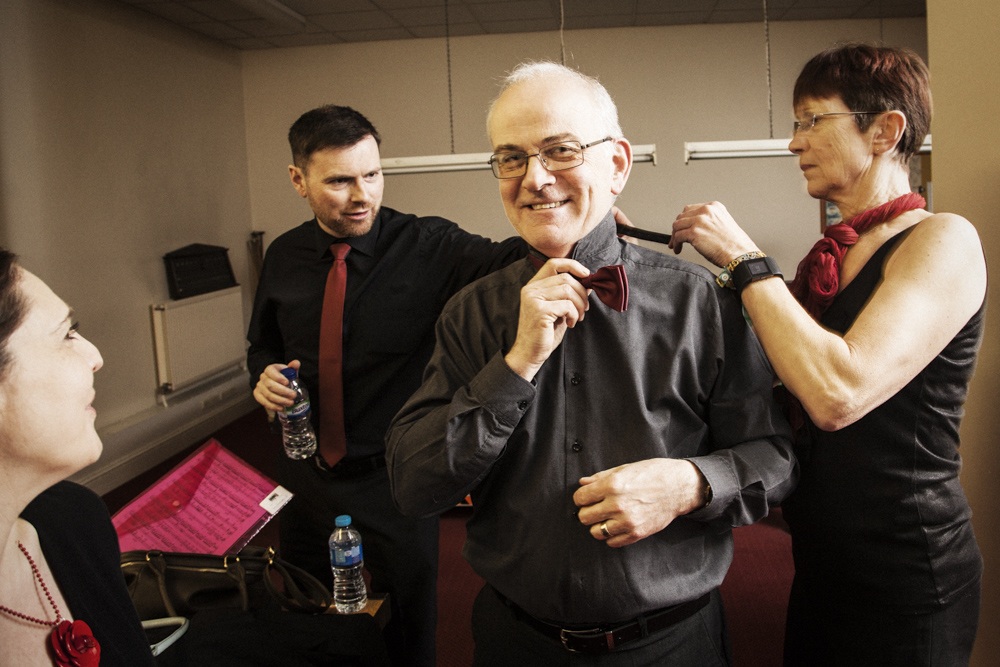 In the next door dressing room Batley Community Choir are also upbeat. "We had our last rehearsal a week ago with Omar and went through it all again last night," says Anita. "Consummate professionals."
"I'll be the judge of that," I say.
Now all together, Omar is running through some last minute stage directions for the dance group. "This might be ridiculous but let's try something. I'd like you to sneak round here, split into two groups and then," – he runs up one of the aisles holding his fists in front of him, making a buzzing sound – "imagine you're riding mopeds. Is that possible?"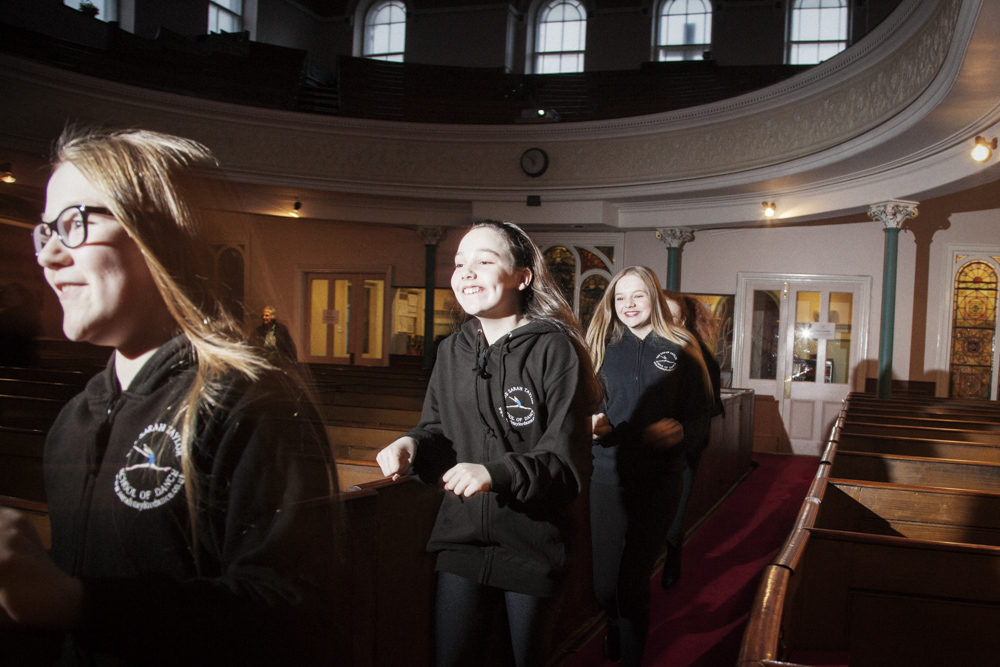 "Yes!" they shout as they too start buzzing. It's very spontaneous.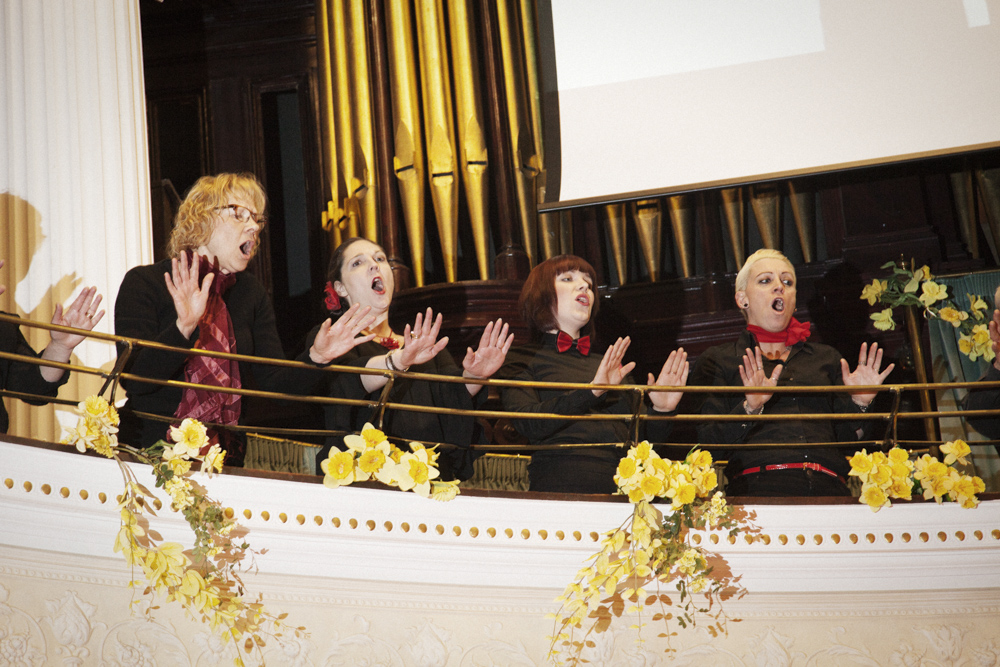 Somewhat later than planned the schoolchildren, dance group, young thespians and community choir all come together for their first full rehearsal, 45 minutes before the show is due to start.
To wild applause Omar introduces each group in turn. "And this is the wonderful and formidably-talented Andrew," he says, to whoops and cheers, "who will be playing… himself.
"Okay, let's put all this together," he says, taking up position behind the lectern. "There'll be lots of bumps along the road, but that's okay."
I don't notice that many bumps and, after skipping over a few arias, the rehearsal comes to an abrupt halt as the eager audience has to be seated.
Setting up my camera and tripod on the upstairs balcony for the performance, I chat to some of those taking their seats. Lorraine is here with her elderly mother. "I used to sing in a choir in the Methodist chapel on Wellington Street," she tells me. "We always had lots of concerts, and things for the whole family."
"So this is like a blast from the past?"
"I suppose it is, yes."
Peter and Vicky are from Gomersal and, being musical themselves, thought they'd see what Batley Does Opera looks like.
"You don't associate Batley with Opera do you?" says Vicky, "but Batley used to be a very musical town. There was an orchestra, church choirs, amateur dramatics, lots of performances. This is going to be very interesting."
She's not wrong. After some words of introduction from Creative Scene's Rebecca and Opera North's Tim, Omar raises his makeshift baton and the show begins.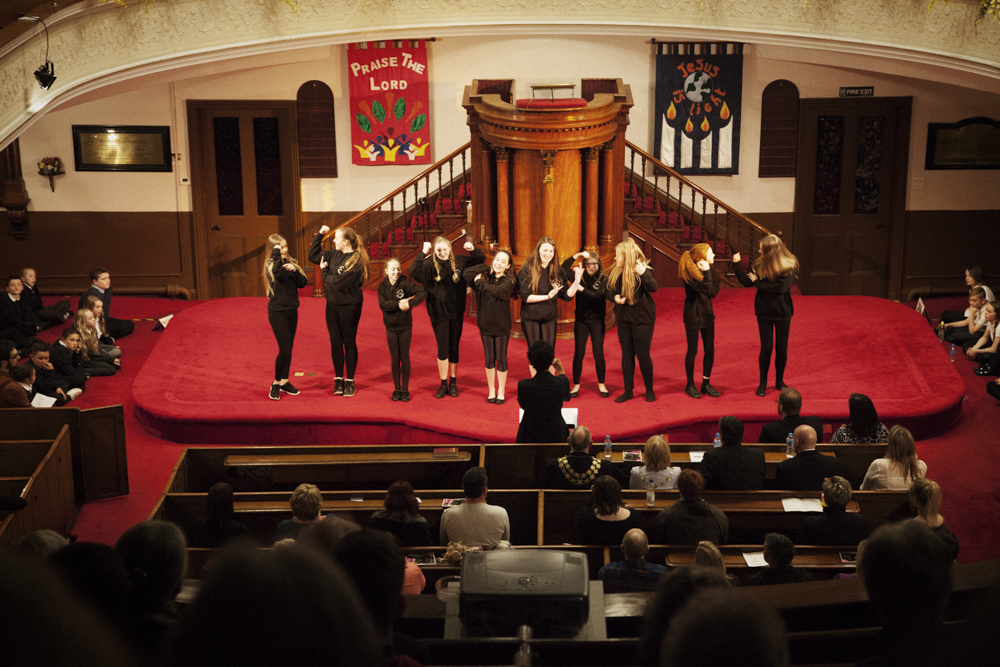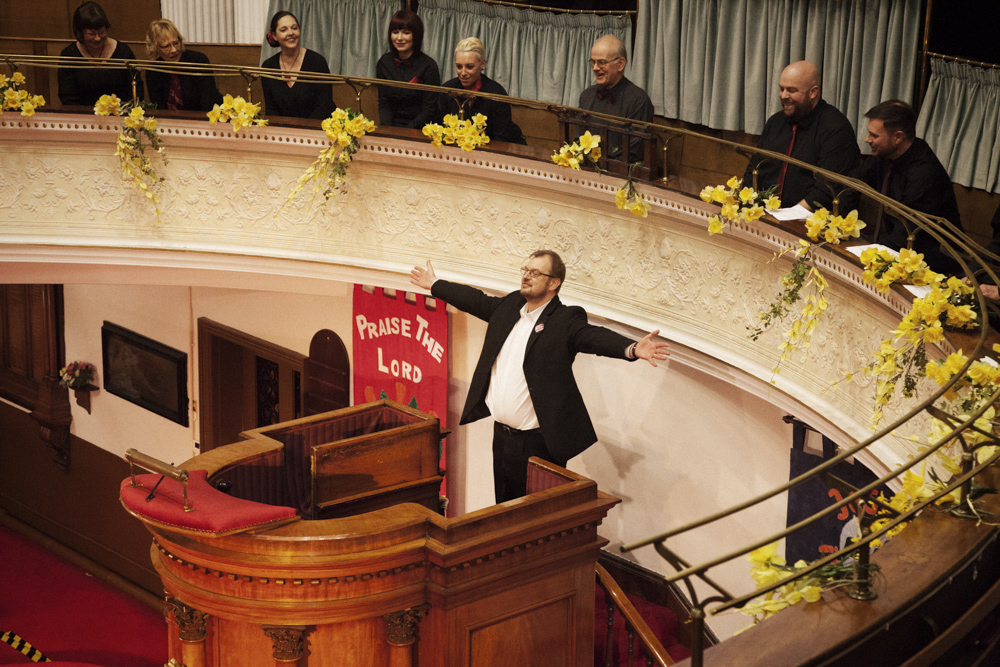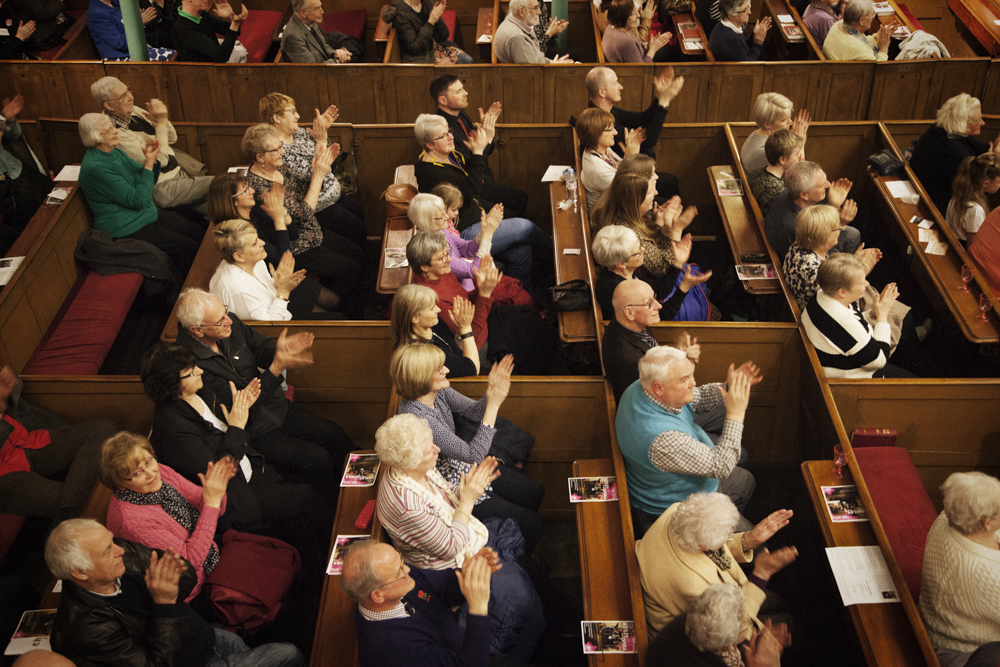 Half an hour later and after the hair on the back of my neck has stood up more than once, I'm down in the green room again amongst a gaggle of excited schoolkids and performers.
"How amazing was that!" says Acorn's Nicola. "Well done Batley! I hope it's not a one-off. I hope we can do opera again."
"That was absolutely fantastic," says Andrew. "Batley has just done opera and done it brilliantly."
Batley Does Opera was a Creative Scene/Opera North production in association with Batley Business Association.
Community performers included Acorn Youth Theatre, Batley Community Choir, Batley Parish and Carlinghow Princess Royal Schools, and the Sarah Taylor School of Dance.