"It's definitely been a learning curve for me," says Kimberley as I photograph her in the Market Square. "I've had some fantastic opportunities."
"And why do you do it?" I ask, juggling my camera and tape recorder. "What's the idea behind Batley Festival?
"It's an opportunity for the town to celebrate, isn't it?" she says. "It's one day for the whole community to come together and have a fantastic time."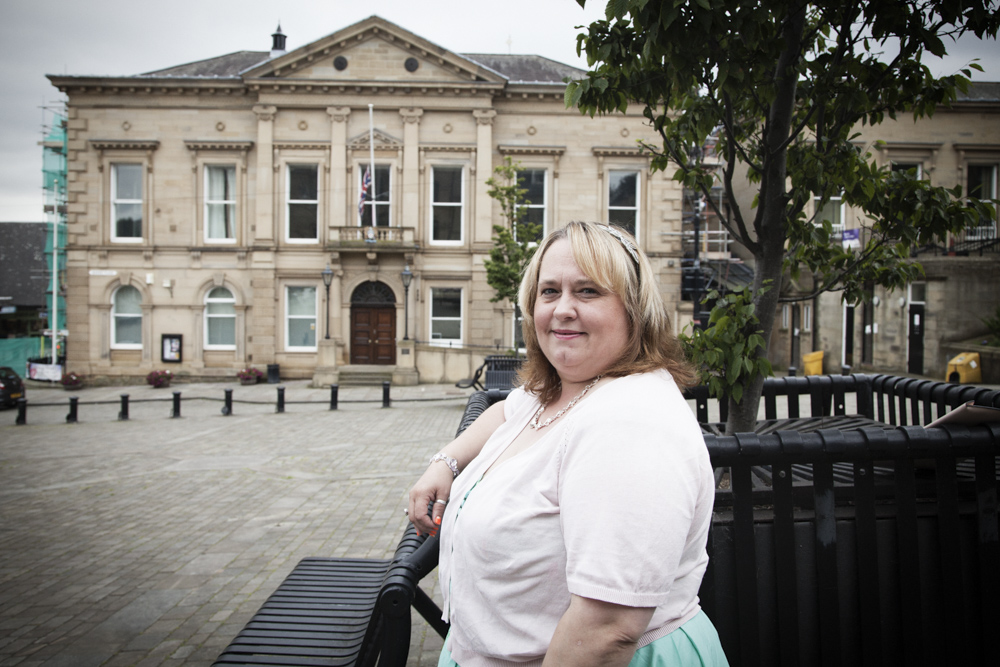 Apparently the annual festival – on Saturday 10th September – is now in its fifth year and Kimberley has been volunteering pretty much from the start, first as Secretary of the festival committee and this year as Chair. She's expecting last year's audience of over 5,000 to be easily surpassed this time round.
For the past three years Creative Scene has become more and more involved. "Their support has allowed me to go and visit other festivals around the country," explains Kimberley, "to see how others do it and decide what would suit us here."
Last year's Festival featured two shows Kimberley had seen at the Greenwich and Docklands Festival and brought back to Batley. During the afternoon a dozen or so bee hives populated with 'robotic bees' and tended by 'beekeepers' enthralled both kids and adults. In the evening Walk the Plank's Spellbound performance, featuring puppetry and pyrotechnics, did just that.
"This year is even better. Creative Scene has encouraged us to commission our own show about Batley."
"From scratch?" I ask.
"Yes," she says excitedly. "From scratch. Which is why the Periplum duo are here today."
Following a successful collaboration at The Edinburgh Festival director Claire Raftery and writer Damian Wright set up Periplum to make site-specific outdoor theatre. Their acclaimed shows have travelled the world but it 451 – a performance about books being burnt at Greenwich and Docklands Festival that caught Kimberley's attention. "It was quite a dark but spectacular show," she recalls, "and featured lots of firemen, which will always be a hit with me!"
As we arrive in the art gallery above Batley Library Claire and Damian are deep in conversation with amateur filmmaker Simon Roadnight. He's answered the call-out for video footage they might use for the Batley Festival.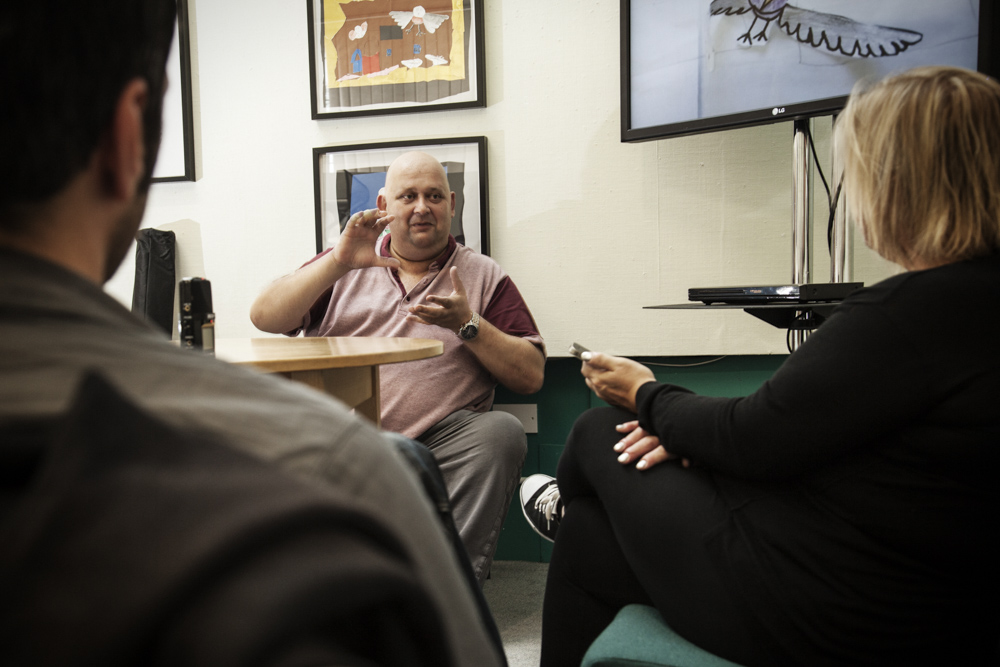 A couple of years ago Simon made Pride of Place that was premiered at the Frontier Club. "I was fed up with people always doing Batley down," he says, "because I think it's got lots of potential. That's why I made the film."
"What would you say is the town's biggest asset?" asks Damian.
"The heart of the people," replies Simon without hesitation. "They're warm, honest, friendly and hard-working. There's no airs and graces about Batley folk."
For nearly an hour Claire and Damien mine a rich seam of raw material featuring stories of goths, the shoddy trade, Batley's variety show legacy and Charlie's pie and pea shop.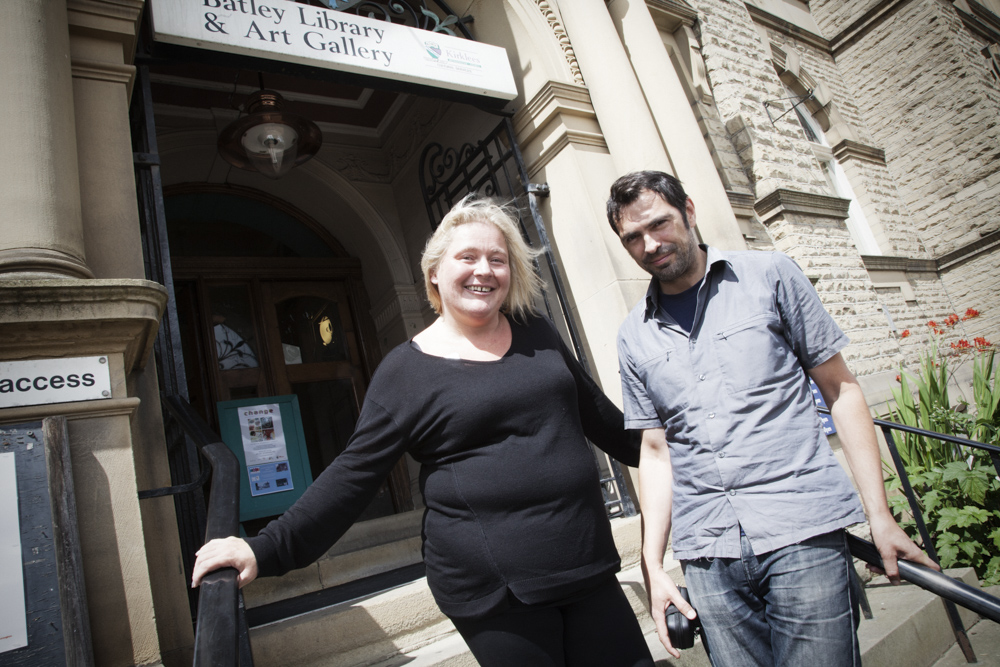 "We love researching projects, whether they are contemporary or historical," Damien tells me when we later take a break in the sunshine. "It's good to get to know a place from a new perspective and work out what makes it unique."
"And why is Periplum different from other theatre companies?" I ask.
"We make large-scale work outside and we put the audience in the centre so they experience it from all around," says Damian.
"And have you got an idea already of what you'll do for the Festival?"
"When we applied for the commission we had a loose framework in mind," Claire explains, being careful not to give too much away. "I can say we've been working with local musicians and poets and that the film footage we're given will be re-worked into a silent film."
"That might include some goths?" I suggest.
"It might, and even some girls' rugby players," says Damian cryptically.