"I like singing, but I don't want to belong to a choir," says Elizabeth. "I don't want to have to dress up and go out to perform."
We're in the community room at Batley Central Methodist Church and Elizabeth is preparing for another session with Opera North's outreach people. "Last week we sang Evening Prayer from Hansel and Gretel… and in harmony."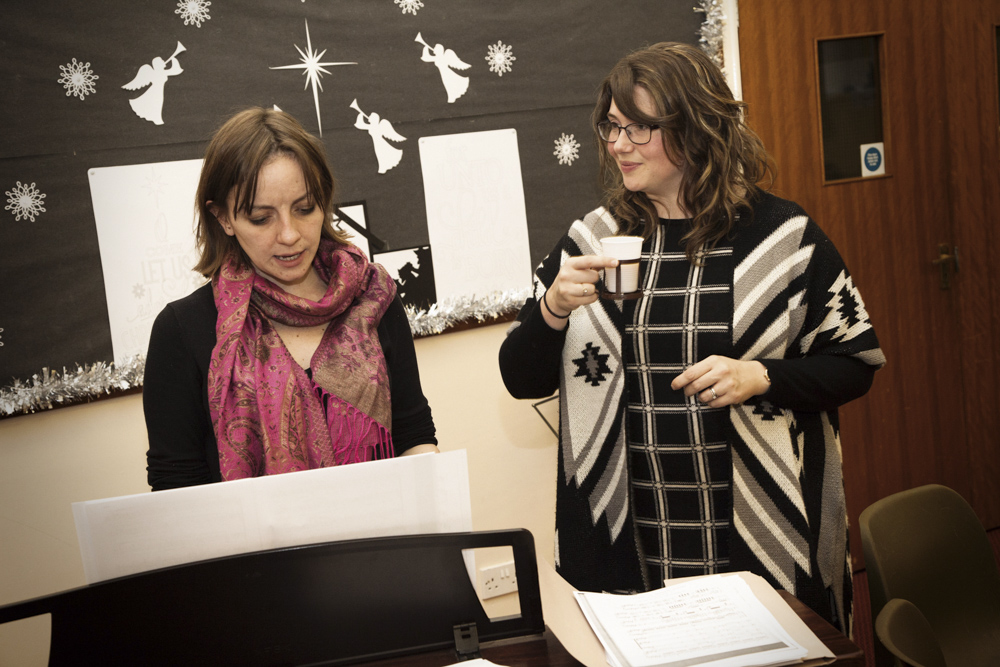 Earlier this year Opera North worked with the people of Batley to put on Batley Does Opera in this very church. It was a huge success.
"This is something a little different," says Hayley McColl, Opera North's lifelong learning manager who is preparing refreshments. "Batley Does Opera was very much cross-generational with children and adults performing together. These sessions are for older adults and they have lots of social side-effects."
I must look quizzical because Hayley explains, "There are lots of proven health benefits associated with singing in a group. And we keep it very informal, people can drop in and out."
This is the second of three taster sessions running before Christmas. For those who want more there's a 10-week session in the new year.
I'm introduced to Hayley's colleagues, soprano Sarah Ogden and pianist Jenny Martins before Sarah invites the group to stand for some warm-up exercises.
"Okay let's start with 'One… two.. three… four…'" she sings, moving her hand higher and higher on each beat.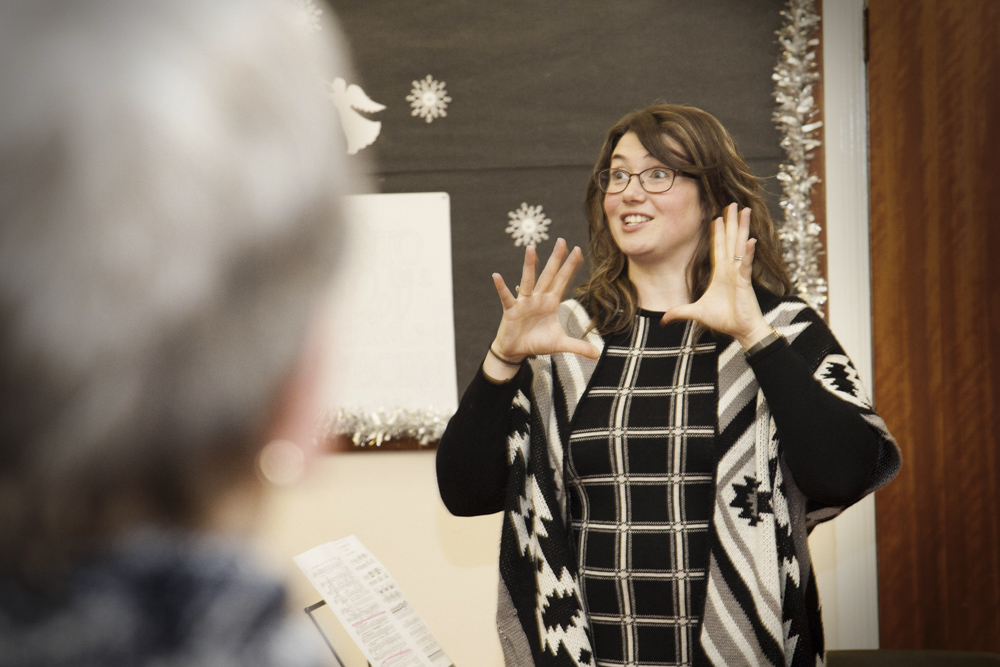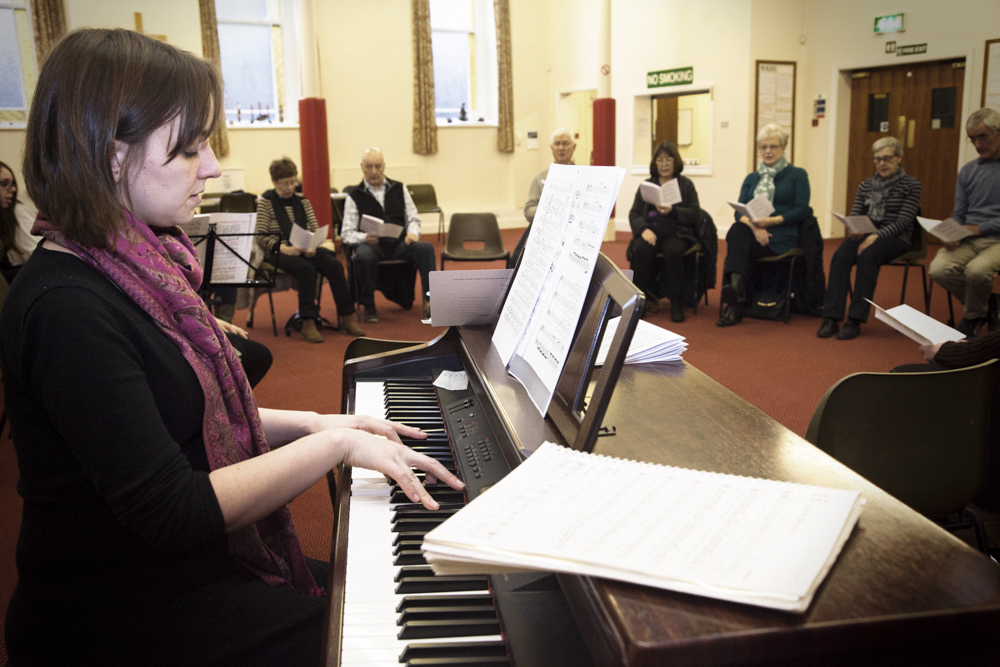 After the group have sung about 'Chicken tikka, mango chutney and a pint of lager,' it's down to business as Sarah and Hayley distribute the music for Evening Prayer. "We'll do it line by line and if you could repeat it after me," says Sarah.
"That sounds really good. Really good. Would you like to do some harmonies now?"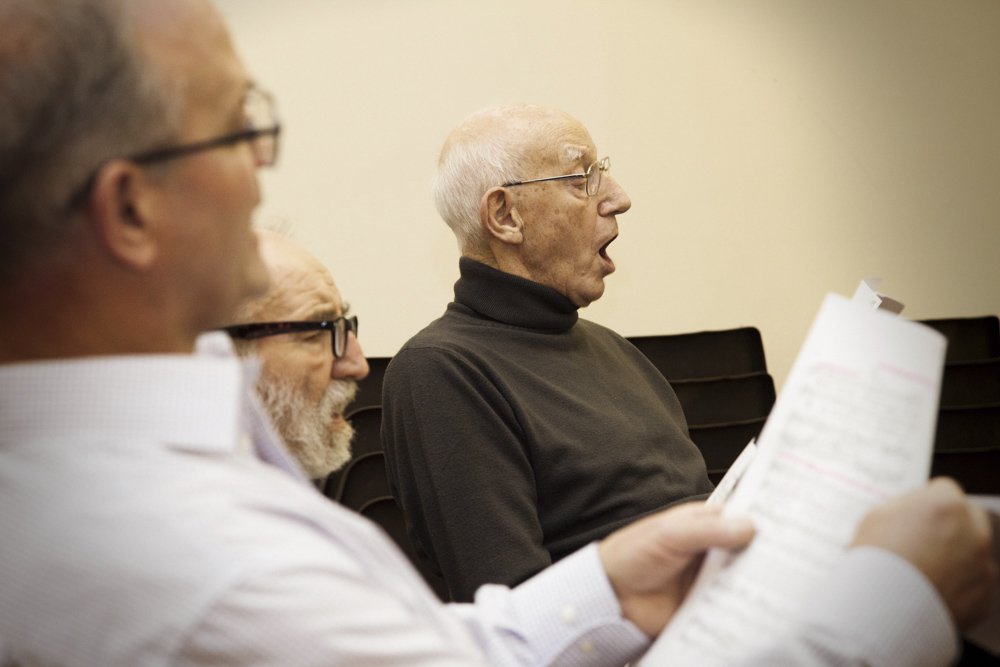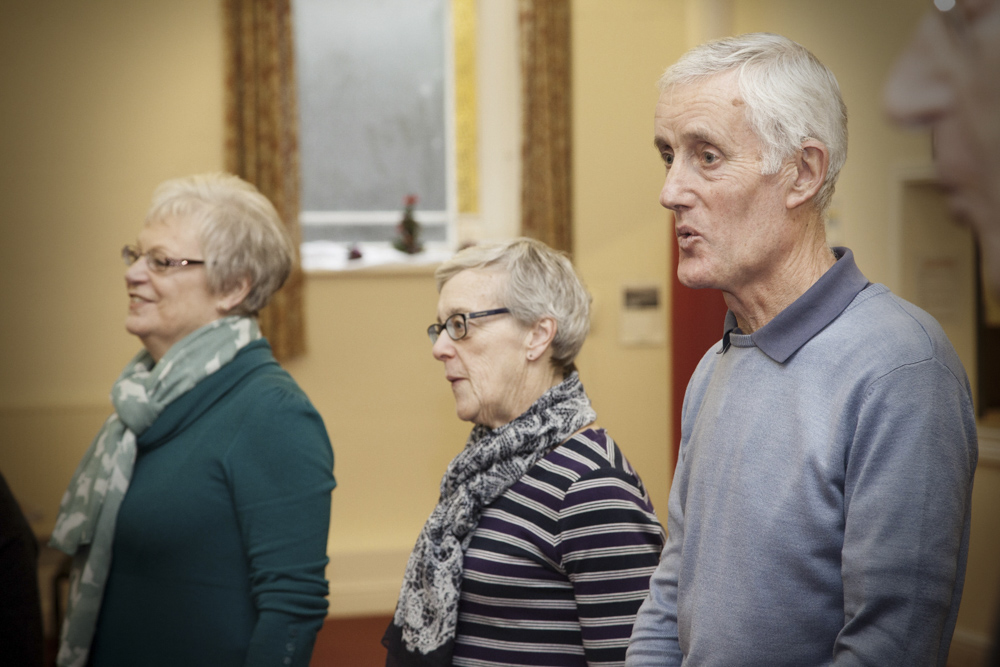 During the tea break I ask a couple of the singers why they've come today. "Because I love singing," says Diana. "I used to sing in a choral society and I'd like to get back into real singing."
"The last time I sang seriously was in the school choir," says Trish. "I really liked it and, apart from singing around the house, I haven't sung since."
"What does singing do for you?" I ask. "I can't sing but listening to you lot I wish I could. It feels quite spiritual."
"It can be," says Diana. "It can be quite spine-tingling."
"You certainly can't be thinking about your shopping list," says Trish. "You have to concentrate so I think singing is 'otherly' in that respect."
Tea and biscuits complete, Sarah kicks off part two. "You can come in your Christmas jumpers next week if you'd like. We'll do my version of the Twelve Days of Christmas."
I'll be back.