"I liked it that much I went to see it at every venue they played in."
Sitting in Batley Art Gallery artist Gary Makin is telling me about Early Doors, an eight-cast musical by theatre company Not Too Tame that he'd seen last year at The Taproom down the road.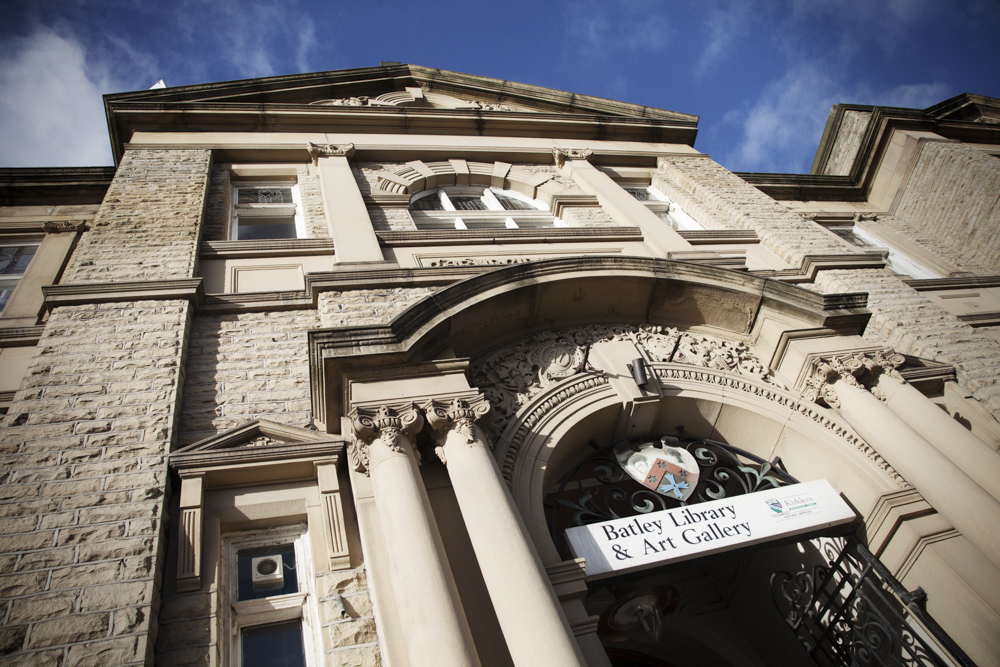 "Batley's short on culture and that was a bit of a culture shock. They didn't know what to expect and by the time they realised how good it was, it was too late, it'd gone."
The immersive performance, with actors popping up amongst the pub regulars, kicked off Creative Scene's The Local series where pubs serve as one-off performance venues.
"They were still talking about it for weeks afterwards," he says.
"What did you like about it?"
"It was about life, about the heart and the soul. You could relate to it and that's important. If it's hard-hitting – if it makes you laugh or makes you cry – then people can feel that.
"To be totally honest, I didn't think it was going to work, not for Batley. But the production was so good… it could have been on for three nights in that one pub."
"Did you see the show about the darts and the bananas?" I ask, referring to a follow-up series earlier this year.
Gary screws up his face. "That didn't work in Batley. They didn't get it. I thought it was brilliant, but you had to listen to it. People in the pub don't listen."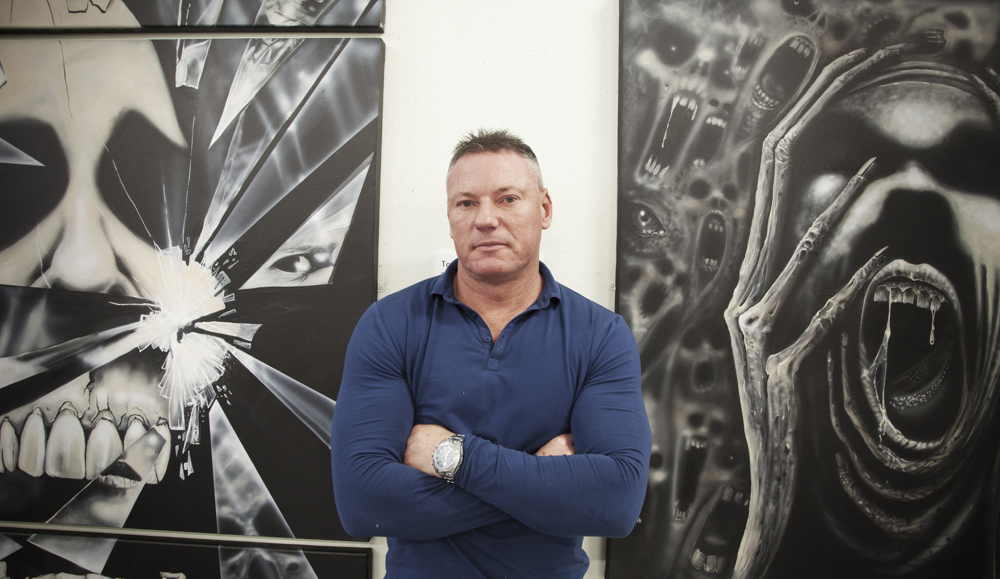 Gary's enthusiastic embrace of The Local series has seen him – and others from the pub audience – become important critics for Creative Scene's creative producer, Vicky Holliday.
"Vicky invited us to go and see a new production they were thinking of bringing to the area," explains Gary. "It was still very raw, we were watching a mock-up really. And then they asked for our honest opinions."
"What did you say?"
"I wasn't going to beat around the bush. I said if that comes to Batley, they'd get their heads ripped off."
That production got dropped. Since then Gary and his fellow reviewers have been helping to shape The Local programme. They've met with performance artist Scottee, a Time Out Performer of the Year who describes himself as a 'troublemaker, loudmouth, showoff and attention seeker'. Creative Scene are planning to bring him on tour soon to North Kirklees.
"He keeps coming up to show us his material," says Gary. "It's been lovely to have a say in it. I think he's brilliant."
"So he's using you as a sounding board?"
"Me and others. Absolutely."
"And have you been telling everyone that Not Too Tame are coming back at the end of the month?"
"Of course I have."
Throughout our conversation about pubs and theatre Gary's stark monochrome paintings have surrounded us. I know little about the work apart from the signs leading upstairs that warn of disturbing imagery.
"How much of this are you happy for me to write about?" I ask, feeling my way.
"I suffer with DID – Dissociative Identity Disorder – and Post-Traumatic Stress Disorder," he says, frankly. "And it's through my art that I can now talk about the traumatic child abuse I've suffered. If people want to understand what I've been through they should come here and see it."
For the next 15 minutes Gary explains each painting in turn, reading aloud his accompanying poems. It's painful and emotional for him and shocking for me. "If I can just get one person to realise that this sort of thing is still going on…" he says as we come to the end.
"I feel honoured that you've talked me through all this," I say, genuinely. "It will stay with me for a long time, so I do appreciate that."
"Thank you," says Gary. "Thank you."
Tuckshop by Not Too Tame tours local pubs from Saturday, 26th November, 2016
Weird and Wonderful by Gary Makin continues at Batley Art Gallery until 17th December, 2016. Check opening times.