Continued from… Getting to know you
Across the room Simon talks about art having the power to bring communities together: "I think community art is as important as individual art," he says.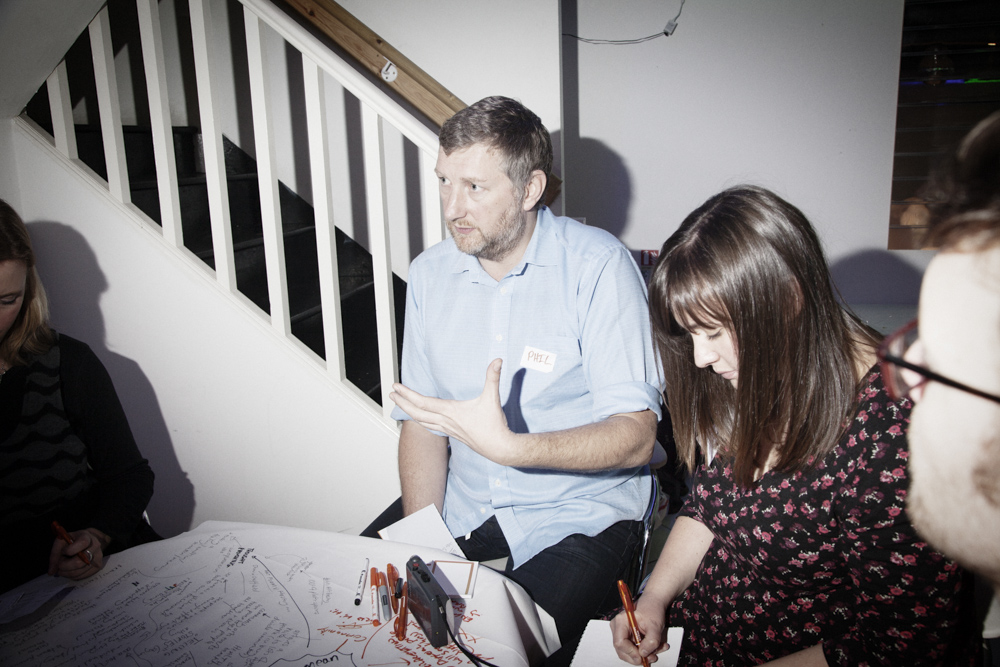 "And what does community art give you that other community things can't?" asks Katy. Good question.
Simon compares art to sport: "Art gives you the ability to have conversations," he says. "People can have different opinions, but it's not an argument, it's not like picking sides. Other things can be divisive but art can bring us all together."
Katy: "If you were challenged about spending money on the arts, how would you defend that?"
Oh, I like that one. And the group are not short on answers.
"It brightens up your day."
"It has health benefits."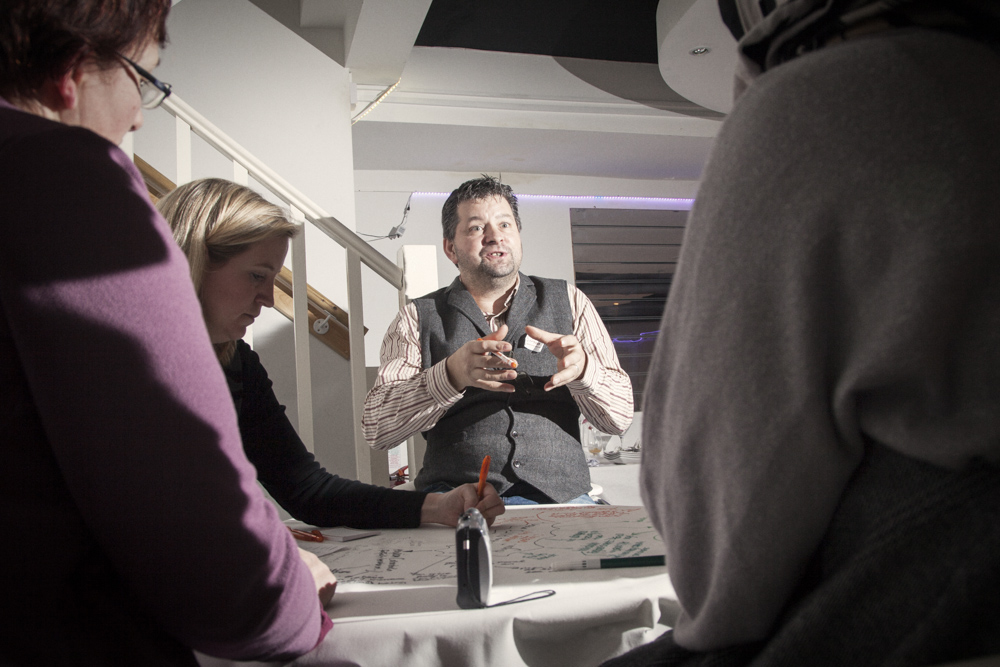 "It can regenerate a whole town," someone else says. "It can generate income and stimulate jobs." Suddenly the SceneMakers are all throwing in examples of places they know that are thriving because of festivals and fairs, and new ways of presenting art.
After Ayisha has banged her gong the groups swap round and my tape recorder picks up an interesting conversation on Rebecca's What-would-you-like-this-place-to-feel-like table.
"Awake," says Andrew.
Invited to elaborate, he says, "Most of us sleepwalk through our lives: we get up, go to work, come home, watch TV, go to bed. Perhaps art can wake us all up a bit.
"I was sleepwalking through my life and, a few years ago, I made a decision to say yes to doing new things in the arts. I've done so much, things I'd never dreamt I would ever do. So I think we all need to start saying yes to new opportunities."
There is so much interesting discussion, I can hardly decide which table to concentrate on. Luckily, once it's all over there's feedback.
"We had loads of great suggestions about what art meant," says Katy, starting with a quotation from Duncan, "Art, he said, is colour in a black and white world." I like that.
Katy continues reading: "Art, people said, should be about escapism… art should be thought-provoking… if we have had a good art experience we should feel changed in some way… art feeds our brains and our emotions."
"We'll start to cluster all your ideas from these tablecloths and bring it all back to the next session," says Nancy. "Then we'll set out the programming opportunities and start to see how ideas might fit together."
I know already that Creative Scene have made progress with some of their 'programming strands' and they have already – amongst others – placed artists in different workspaces; investigated the idea of pop-ups shops, and tested large scale digital projections.
As the session draws to a close there's a real sense of excitement amongst these local art ambassadors and Nancy keeps the momentum going as they prepare to leave.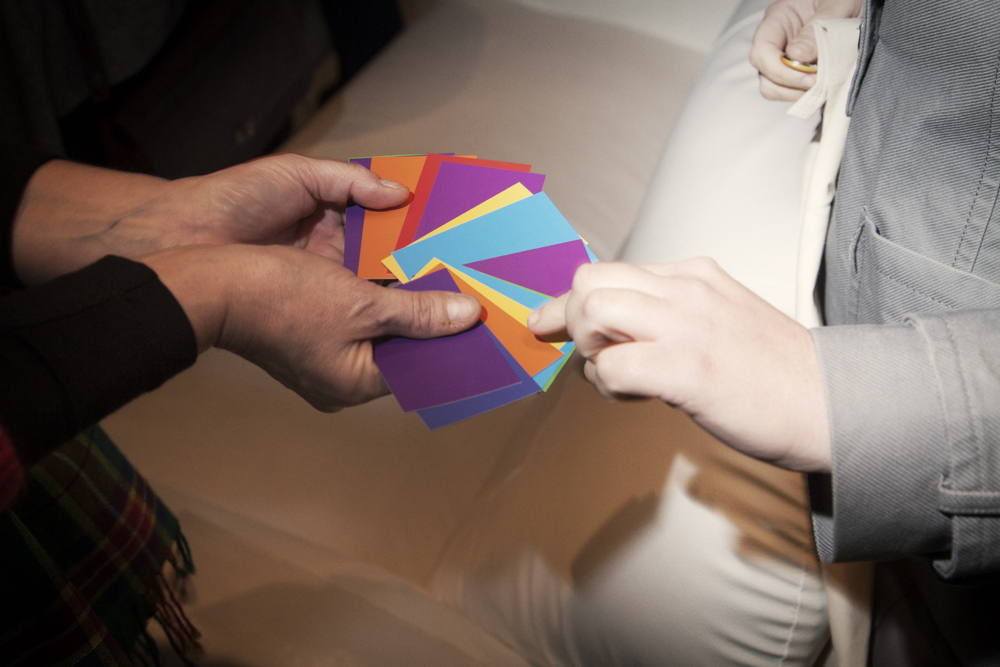 "Pick a card, any card," she says, fanning out the coloured cards from earlier, "and take it home with you. Have conversations with other people over the festive season about their response to art, and tell us what happened next time we meet."