We're in the Orchid Banqueting Suite just down from the station, one of Dewsbury's hidden gems.
This 'coming-together' event has been billed as an opportunity to find out what Creative Scene has been up to for the last 18 months, and to hear what's planned for the future.
It feels like a celebration, and rightly so. Since September 2014, nearly 70,000 local people have – because of this innovative project – have been involved in the arts as audiences or participants.
In true Creative Scene style, a cornucopia of creative activities has been laid on- samples of the whats taken place so far to warm up the guests before the more formal part of the proceedings.
"Everyone is directed to one of the activities upstairs," explains Anna who is on the welcome desk. "They have to work their way around the room, chat to the artists and those who took part to find out about the projects."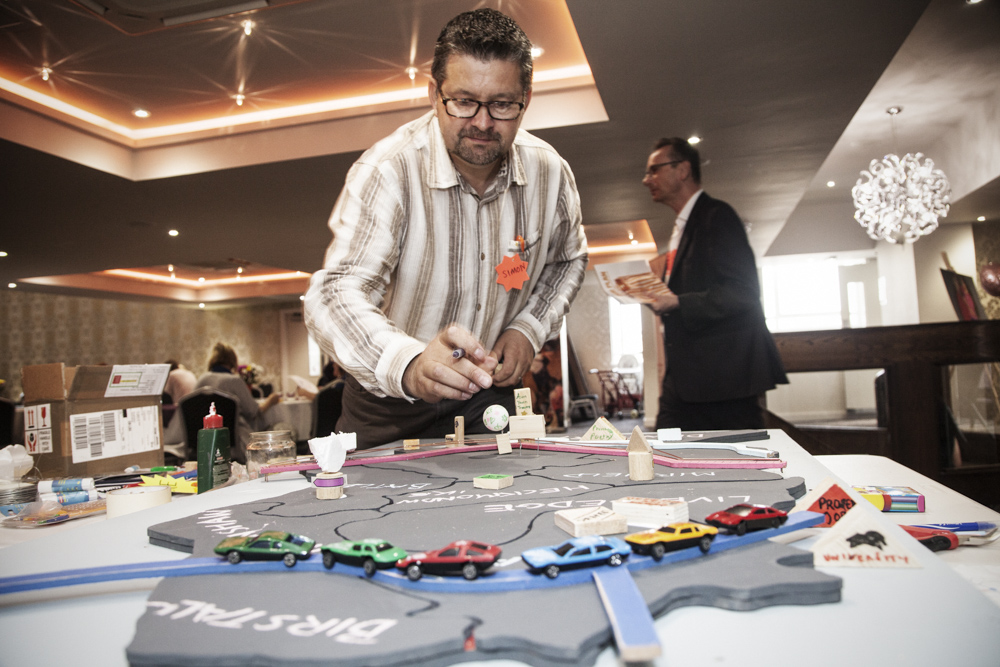 Sculptor Jim is inviting guests to add something personal to his model map of North Kirklees; artist Olivia is helping 'bakers' make coloured play dough; illustrator Rozi is encouraging punters to snip pictures out of secondhand book to decorate a wooden chair. It's all very hands-on.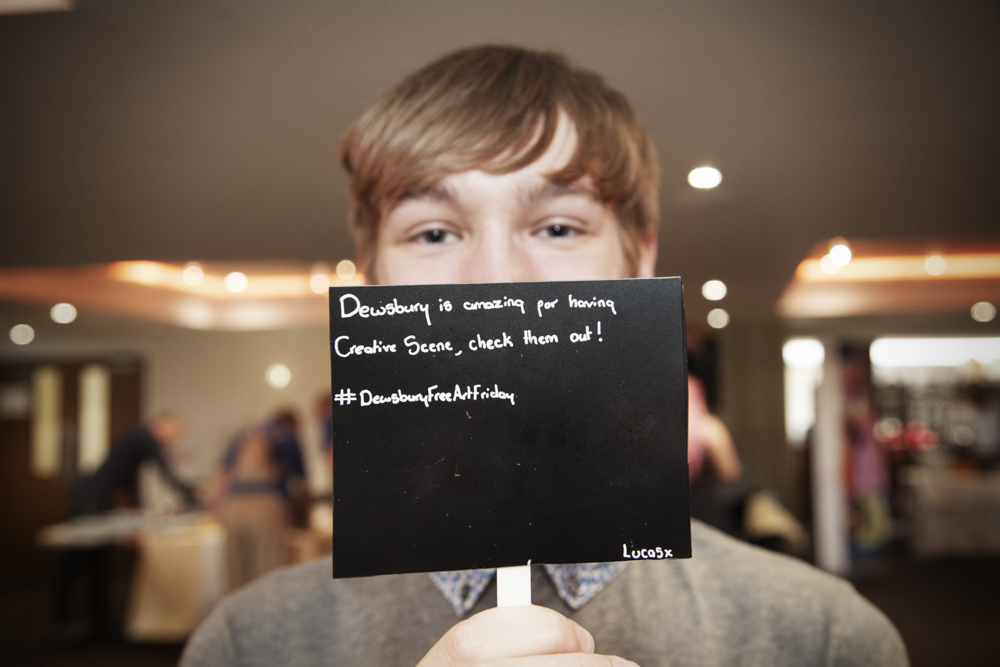 "We're doing little chalkboard signs," says SceneMaker Harriet, from Free Art Fridays, "and we're asking people to write down what they like about Dewsbury."
"What if they're from Batley and aren't that keen on Dewsbury?" I ask, provocatively.
She sucks in her cheeks, "Then they can do it about Batley!" she concedes. "It's all about North Kirklees!"
There are loads of artists and SceneMakers here with other stakeholders including Adele Poppleton who is Kirklees Council's representative on the Creative Scene consortium. "I'm really pleased with how it's been going these last 18 months," she says. "What's really impressed me – and particularly looking around us tonight – is how many people in the community are getting involved."
North Kirklees' Creative People and Places project is halfway through its first three years and has been invited by the Arts Council to apply to develop its programme still further until 2020.
The brochure that everyone has been given talks of developing new partnerships; exploring new ways of presenting the arts; building a resilient cultural infrastructure and – my favourite – enabling people to speak up for the arts in their area.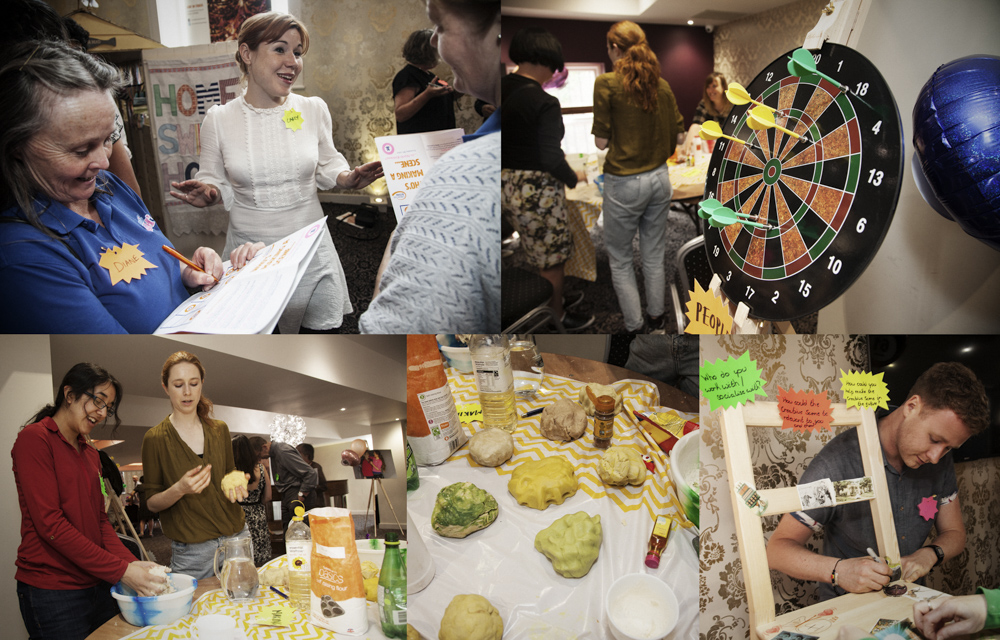 I ask Erinma, 'critical friend' to Creative Scene, what she thinks needs to happen in the future. "It's about being brave," she says. "Creative Scene is now really confident in its convictions. They are doing different things that haven't been tried before; they're not following someone else's rules.
"So they have to stay brave and keep it going," she says, "and get everyone else involved in that bravery."
continued in SceneMakers' role central to success of the arts in North Kirklees