"We'll learn and adapt two songs," Omar says, "and then make up our own original song." The choir members look at each other nervously. "Don't worry, you're in safe hands, it's my job."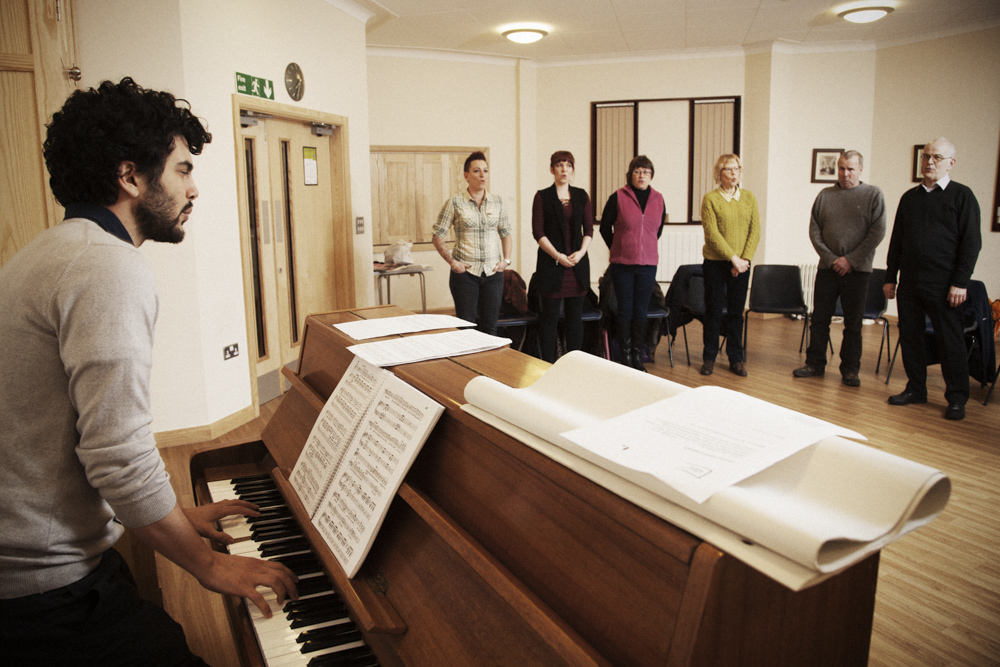 Judging by yesterday's session with Acorn Youth Theatre, Omar Shahryar is very good at his job and the Batley Community Choir has nothing to fear. This is the latest rehearsal for the upcoming Batley Does Opera production and all is well.
"We're making our own interpretation that will go in front of, and around, a shortened version of L'elisir d'amore that you've all seen," he says.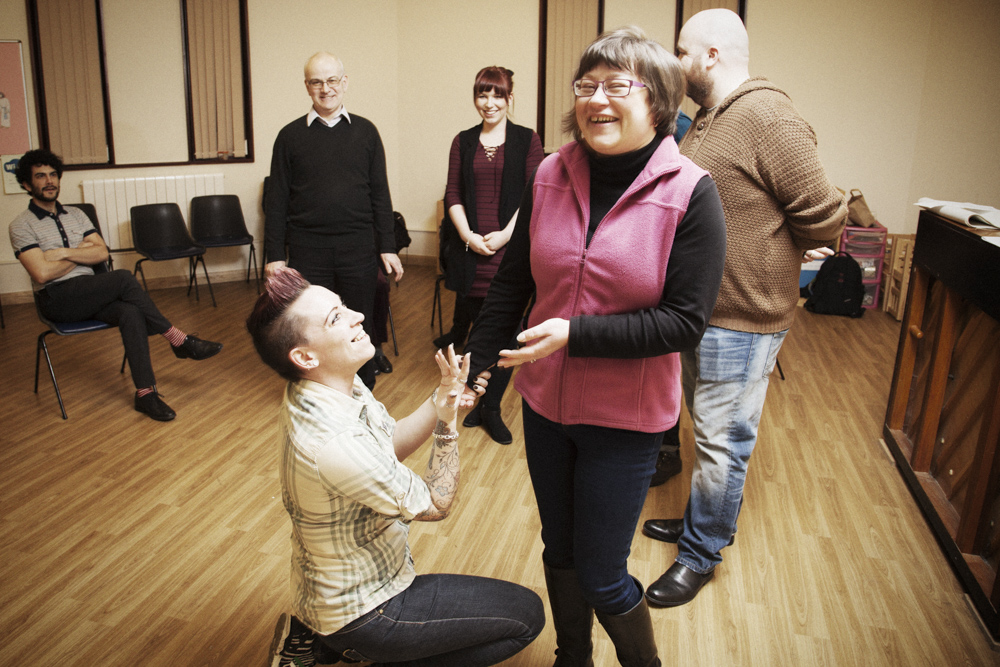 Just before tonight's session at All Saints Church kicked off, I spoke to Ruth Sharpe of Batley Business Association who's coordinating all the local groups for Creative Scene.
"I'm just so impressed with what Opera North is doing in such a short space of time," she tells me. "Watching the young people compose their own lyrics in yesterday's workshop was just amazing. I'm absolutely spellbound by it all to be honest."
Ruth and her Association colleagues first mooted the seemingly outlandish idea of an opera in the town only last year. "Everyone I mention the Batley Opera to just laughs at me, that's just how weird and wacky it is. But look," she waves an arm towards the choir, "I can't believe it's all coming to fruition."
On any given Monday evening this choir might be belting out their signature piece, Sing – Gary Barlow and Andrew Lloyd Webber's classic – or staples like Scarborough Fair or You Raise Me Up. Tonight they're getting to grips with Donizetti's nineteenth century 'rom com'.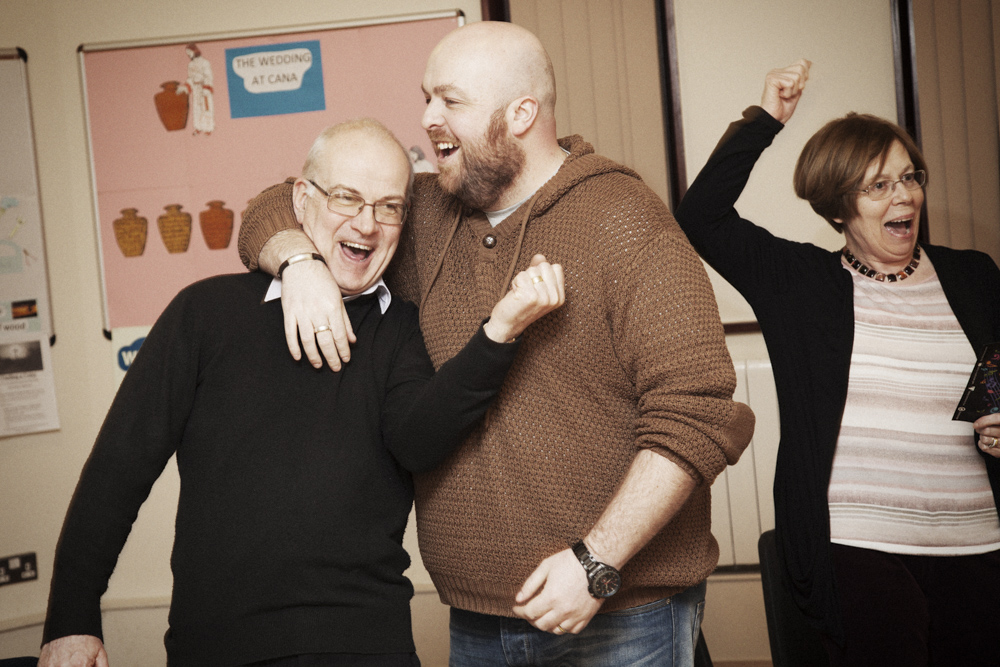 "This is very different," admits founder choir member Graeme Rayner. "It's a different skill, a different mindset."
"Have you ever sung any opera before?"
"I've got a theatre degree but, until the other week, I'd never even seen an opera before, never mind sung any," Graeme admits. "I had that stereotypical view of opera: heavier people croning along like the Go Compare advert and had no interest.
"Then we went along to see L'elisir d'amore the other week and it was fantastic. I'm a real convert already. I'm certain I'd go back and see another one."

Omar has warned the choir that tonight they'll have to act as well as sing and theatre director Anthony Haddon is here tonight to help out. [Anthony has featured before on Making a Scene when he worked with SceneMaker Gayna].
"The primary schools will be here," he says, drawing a plan of the Central Methodist Church in front of the choir. "And you will be up here on the balcony opposite Adina." I can visualise it already. The whole choir will take on the role of love-struck waiter Nemorino and, above the heads of the audience, will be imploring Adina who has eyes for another.
"I haven't seen inside the church yet but I think you'll only be visible if you stand up," says Anthony, "and your movement will be limited but at some point we'll introduce a swaying movement."
"Shall we all wear pinnies?" someone suggests, I'm not sure how seriously. "Because we're supposed to be waiters."
They set out chairs to represent the balcony front and I offer my scarf as a prop. It works wonderfully. Everyone gets totally engrossed and before long they're all swaying from side to side like a FA Cup Final crowd.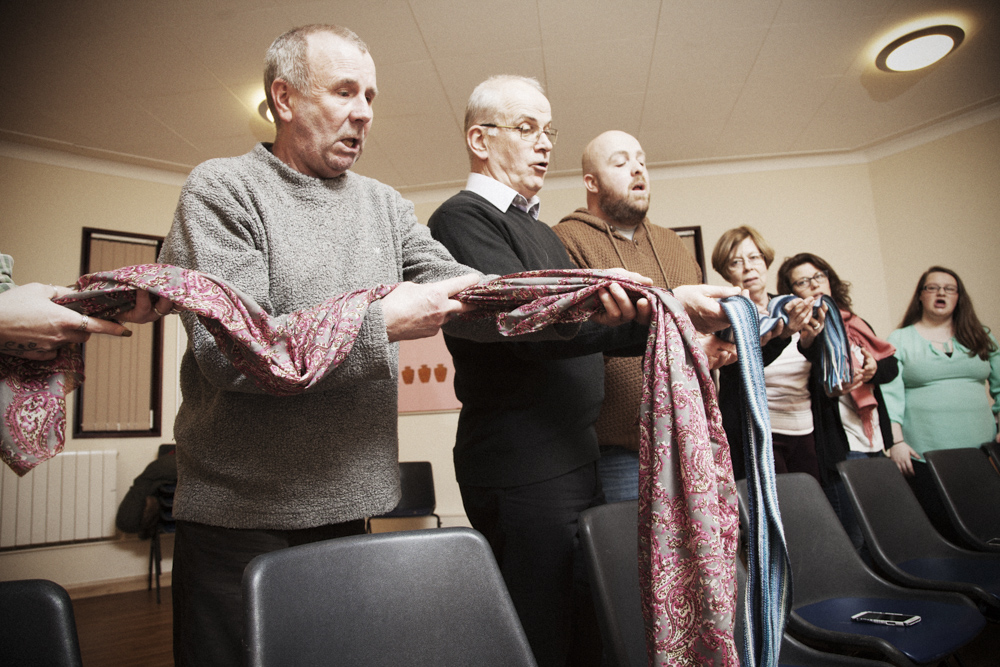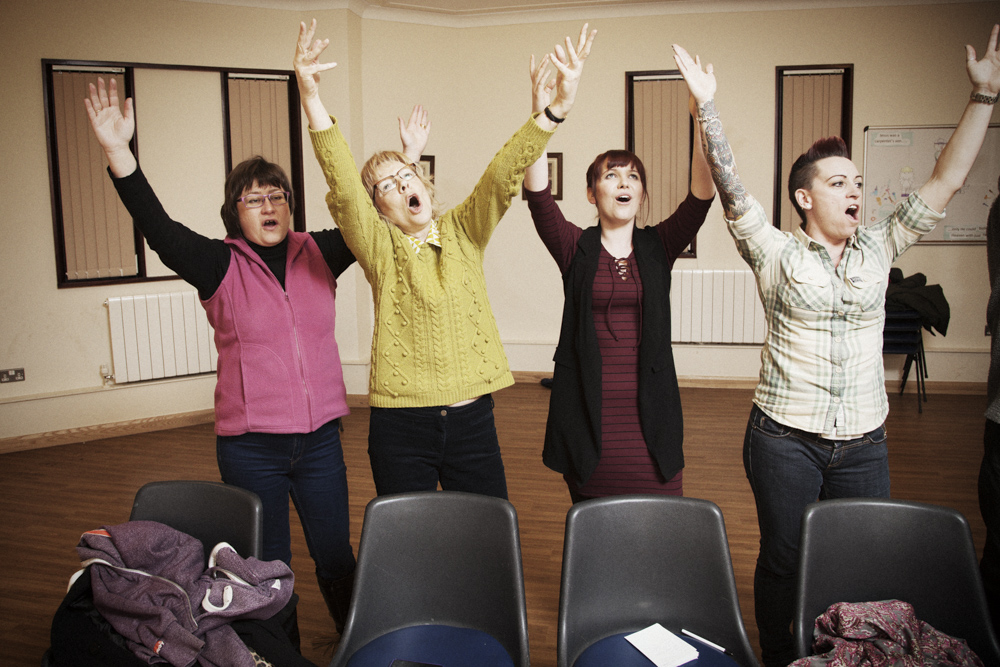 Another uplifting rehearsal. I can hardly wait to see how the young street dancers are getting on.