Tonight I'm the roving reporter. Before the presentations kick off at The Butchers Arms, Vicky and I leave to catch the second half of a poetry evening back in Dewsbury.
"There's a lot of interest in spoken word around the area," explains the Creative Scene producer as we pass under the railway viaduct, "and some popular poetry groups. With this event we're trying to bring some of that together and draw on the cultural background of West Yorkshire.
"So anyone can present their work in whatever language they're comfortable with."
We arrive at Sensory World on Westgate during the break which gives me the chance to put my tape recorder in front of Vicky's colleague, Parveen who organises It's A Word Thing.
"There's a real openness about this group," she explains, "some people come to perform their poetry, others come just to listen. But everyone is really supportive and nurturing.
"What's happened so far this evening?" I ask. "What have we missed?"
"We've already had three poems about the election," says Parveen. "There's really something immediate about this artform, something urgent. Last time we met on the day of Trump's inauguration and we had two poems about that."
"This is the third one we've had and it's lovely to see that already we're getting a cohort of regulars," says Parveen. I notice Glen, Marina and Jason who I've met at Creative Scene's The Social, a networking gathering that hosted at The Old Turk across the road.
And there's Stella from the Idle Woman canal boat project who's brought along some local women they've been working with. Parveen says one of them, Nicola, has been so moved by what's she heard in the first half that she's penned some verse – her first ever – for the second.
"Okay, shall we get started again," calls out tonight's MC Tamsin Cook above the chatter.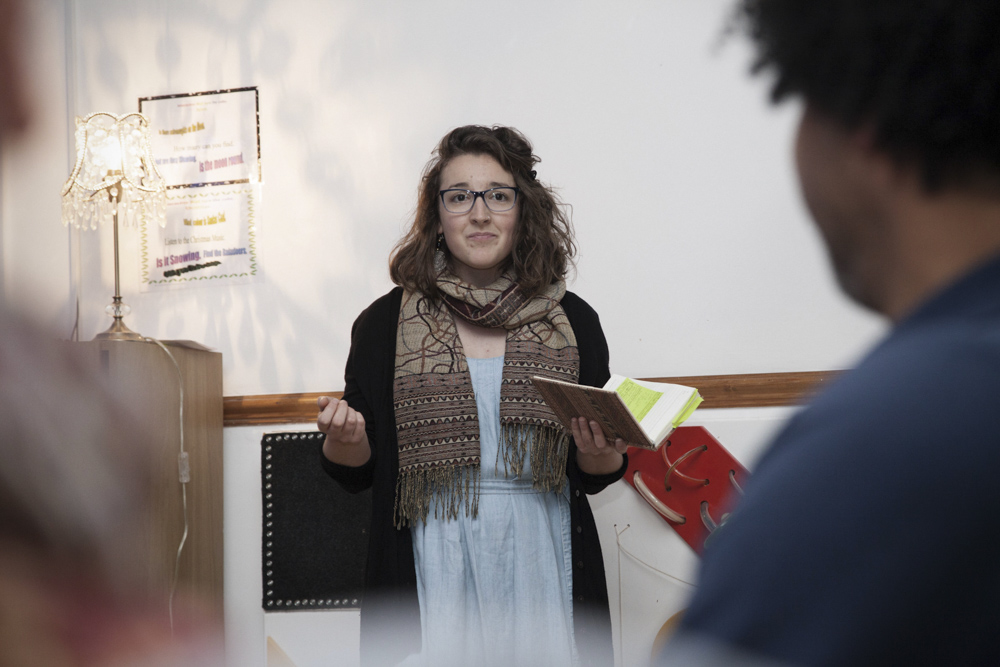 Tamsin kicks the second set off with a poem she considered performing earlier. "I didn't feel we knew each other well enough back then," she says, tongue firmly in cheek. "The reason will become immediately clear: I wrote this in response to some everyday sexism I experienced walking home one evening."
Tamsin's 'adult' poem draws hoots of laughter from many in the audience but, judging by the odd stony face, it isn't to everyone's taste.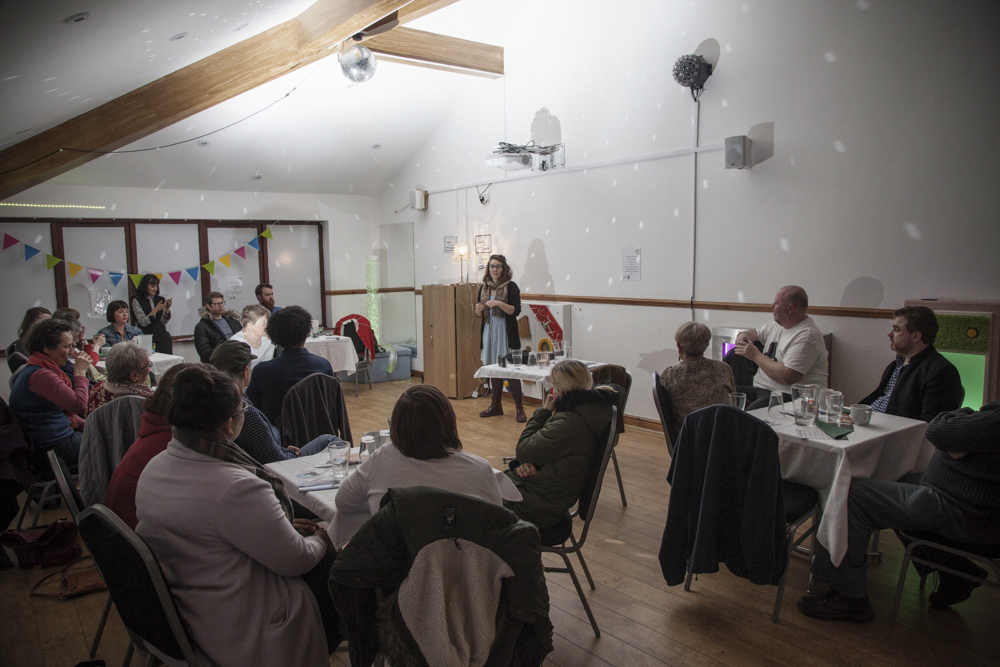 After a couple more, she introduces the second half performers. Some are seasoned performers. Others, like Nicola, are trying this for the first time.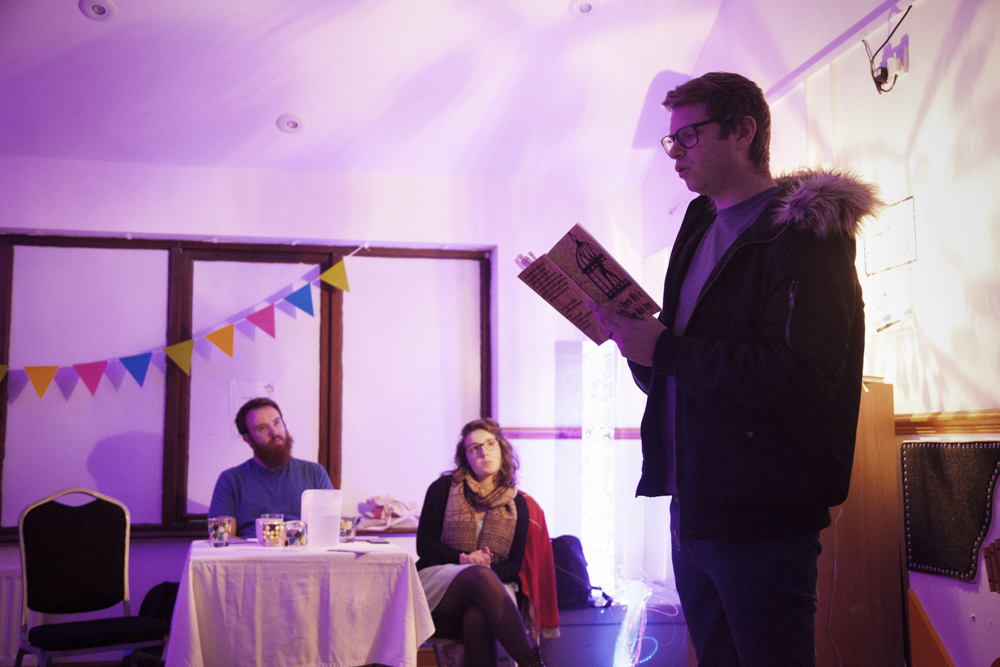 Mancunian Joel reads from his first book. "All these poems are about freedom," he says, "sometimes personal freedom, sometimes political."
Judith from Batley recites some traditional verse about trees whereas Marina gets stuck in with poems about feminism, swearing and another about the election.
"This fatwa on foul language is just a distraction/what counts in my book is the sum of your action."
After Jason and Parveen have done their bit Tamsin brings the evening to a close and I get to speak to some of the 'turns'.
"I love all the different types of poetry at this event," says Judith who is a member of poetry groups in Batley and Cleckheaton. "My poetry is a bit old-fashioned because I like things to  rhyme. I don't do slam poetry, yet. But watch this space."
"It's good to meet local people," says Marina, standing with Glen. "We often go further afield to spoken word events. But it's not ideal. You have to leave early for the last train and you miss all this chat.
"I definitely like this open mic format," she says. "It's good to listen to people who are a bit nervous and haven't shared their work before. It's an honour for us isn't it? They feel comfortable enough with us as their audience. And we feel proud that we've made it possible for them.
"The bigger venues aren't special like that. This is really open. Open to anyone who wants to speak."
For details of the next It's a Word Thing, keep an eye on Creative Scene's website or email parveen@creativescene.org.uk