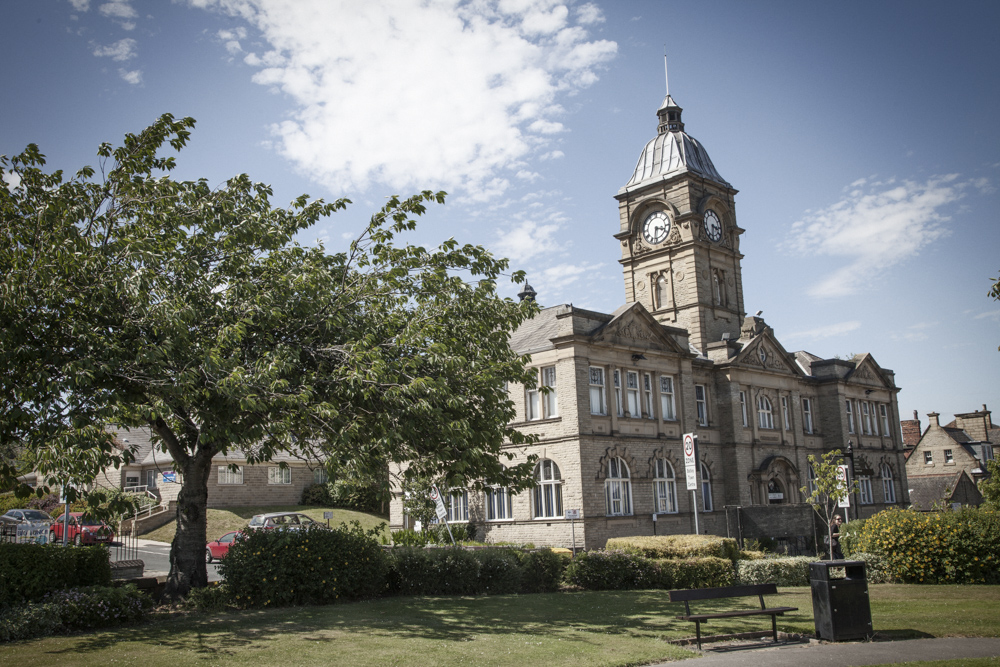 We climb the stairs from Batley Library and find SceneMaker Mark Milnes helping with the installation of the art gallery's latest show.
"This is an amazing space and a beautiful asset," says Nancy, surveying the work of local schoolchildren and arts groups. Turns out the Creative Scene director is a big fan of Scottish American industrialist, Andrew Carnegie whose millions built this library and 3,000 others worldwide.
It's no surprise, she points out, that the public buildings he bankrolled for the 'working man' are in areas like North Kirklees, now being supported by the Arts Council's Creative People and Places Programme.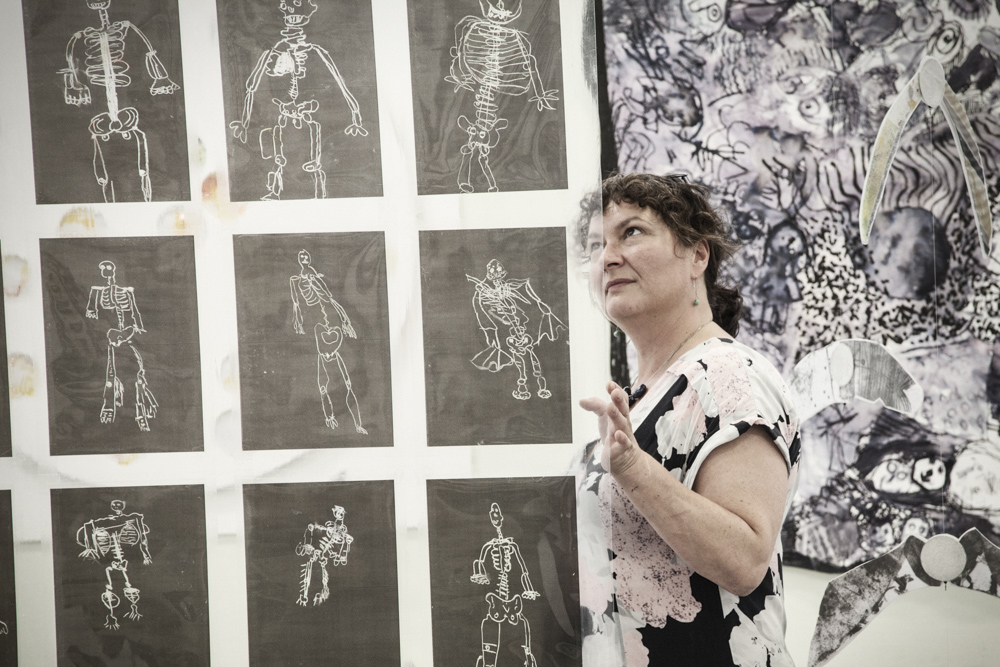 For our meeting today, Mark is wearing two hats and Nancy and creative producer Vicky are keen to discuss them both. "We'd like to learn more about Batley Art Gallery and your ambitions for this space," begins Nancy, "and we'd like to look at developing a long-term involvement with your work at Creative Arts Hub."
By any standards, Mark is a busy man. A few months ago he hosted a SceneMaker meeting at his Creative Arts Hub in Mirfield, a workshop and gallery space transformed from a former cinema. As well as running the hub, he was working part-time here at Batley Library and at Huddersfield Art Gallery – a role that's now ended – as well as voluntarily curating the Batley Art Gallery.
"I'm somewhere between a painter and a sculptor," he told me then, "but making my own work has got sidelined with everything else going on."
Mark tells his visitors about the popularity of the gallery: the open exhibition that attracts over 300 entries, the regular photography show and the series of school exhibits.
"We're looking for venues to present work," says Nancy, "whether for visual art, performance, poetry readings or film nights." There's also talk of a collaboration Creative Scene is forging with a group of creative young people in Tunisia, which will require a space. "How far in advance is the gallery booked?"
"Eighteen months," says Mark, "2017 is our first availability."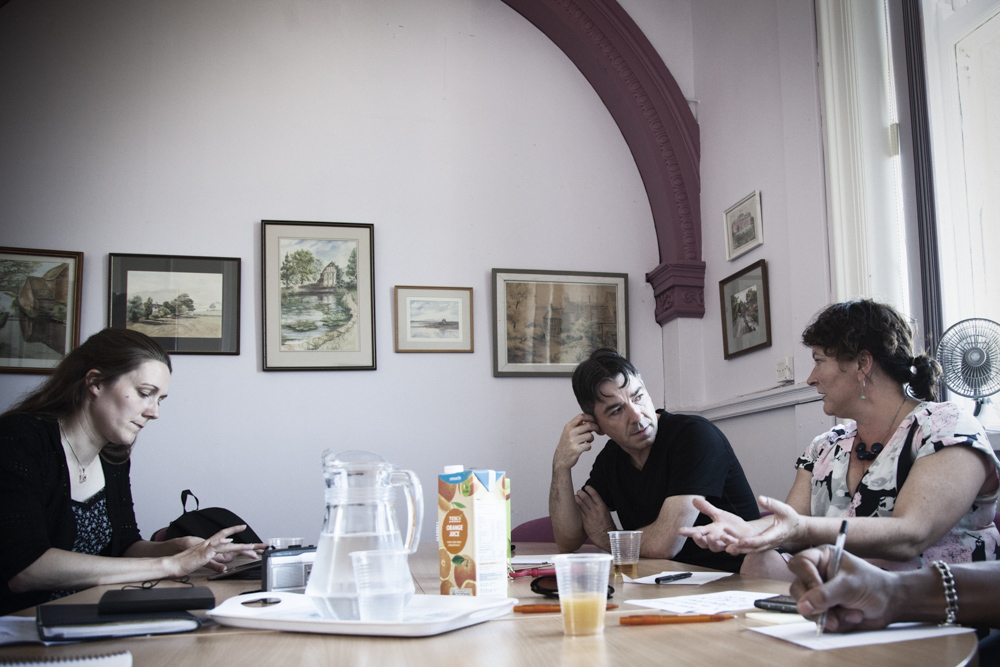 Mark swaps hats and admits that, until now, he's been one of the quieter SceneMakers. "Now I've finished at Huddersfield, I can start to think about what I could make happen."
"And if money and time were no object, what would you like to do as a SceneMaker?" Nancy asks.
Mark doesn't have to think too hard. "I'd like to see an arts festival in Mirfield, maybe a sculpture festival."
The clock in the bell tower above our heads chimes the hour and us visitors are taken by surprise as the room shakes. "Wow, you can really feel that," laughs Nancy.
"We don't notice it any more," says Mark, amused by our reaction.
"So what do you think of Mark's idea of a festival?" I ask Nancy, after we've composed ourselves
"I'm interested in what makes an arts festival these days," she says, "and I worry for all the festivals in this area because it's a struggle with the local authority cutbacks. What with event management, ground clearance and security, it's a big ask for a local community festival."
An interesting discussion develops about how a new festival could be different, what draws people in and how it might be sustainable. "What about creating a festival within an existing event?" suggests Vicky.
"Kendal Calling – the music festival in the Lakes – makes a temporary woodland sculpture trail," says Nancy, "and then there's Festival No 6 in Portmeirion where their arts programming is one of the most popular parts of the festival. We'd be happy to support you investigating either of those…"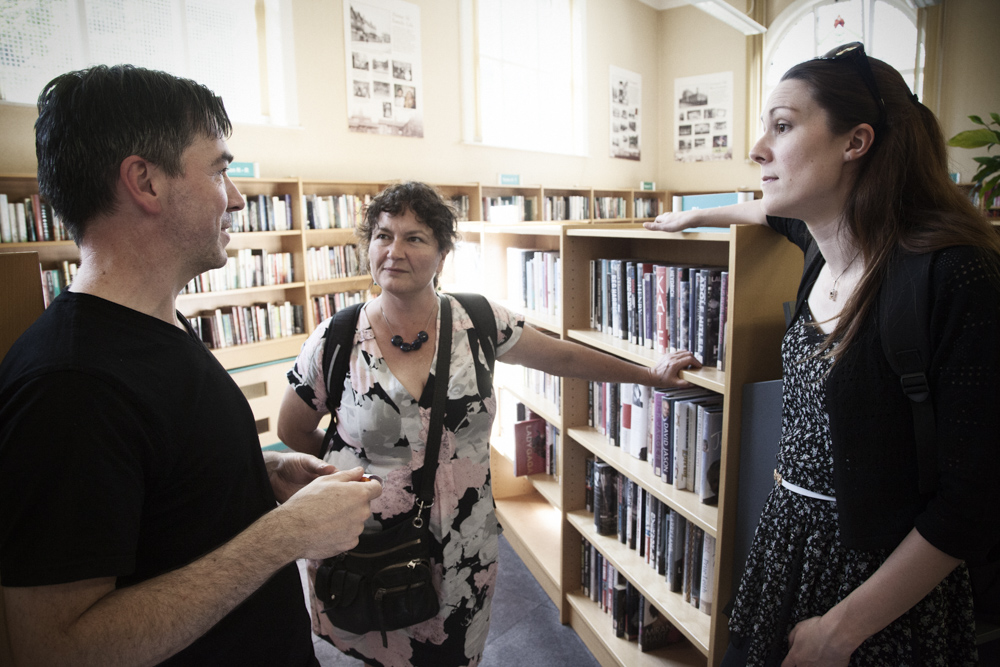 Nancy and Vicky are acutely aware of the financial realities of getting art 'out there' when budgets are squeezed. Short of another Andrew Carnegie, new strategies are needed and, before we're taken a tour of the library, we hear of the timely talk next week from a Scottish arts group that use the whole of its town as the venue for artworks.