"So then we go right, and gallop. Left turn, up and over, then knee over the left and then lunge."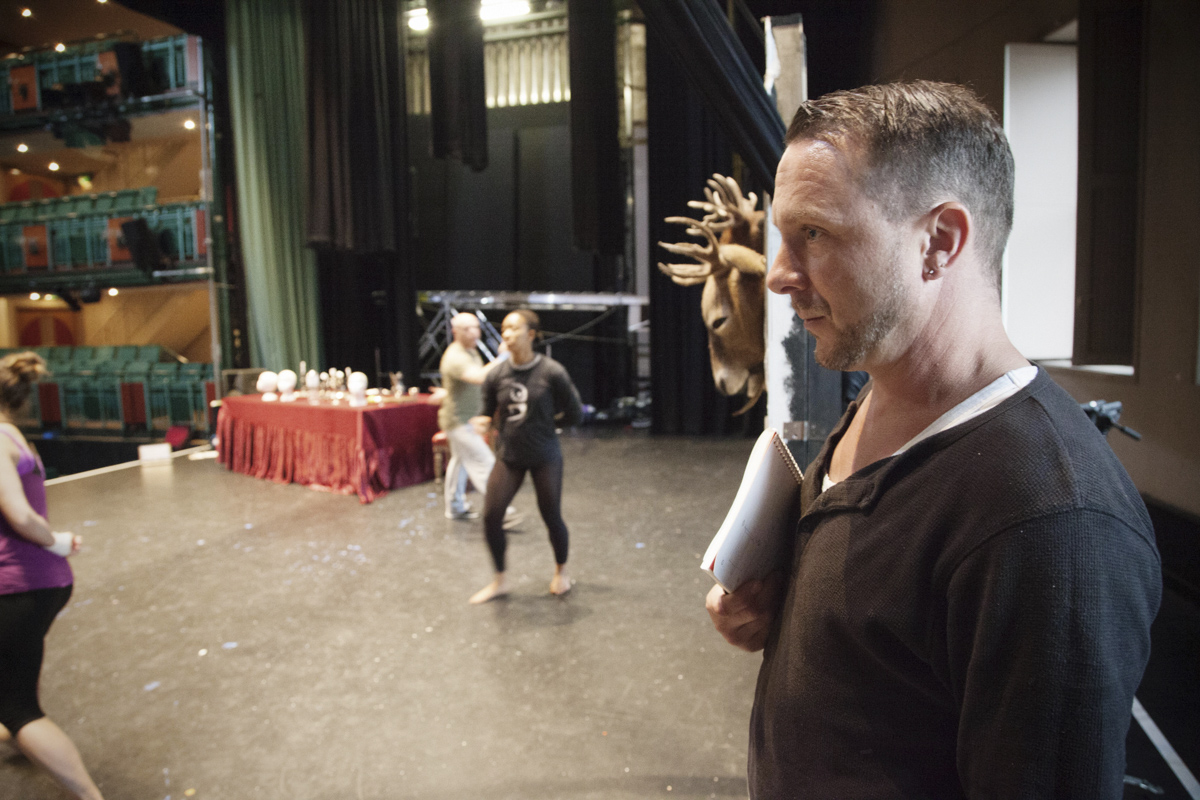 Co-director James Doyle-Roberts and I are in the wings of the Lawrence Batley Theatre in Huddersfield watching rehearsals for next week's performances of Savage Hart. "How would you describe the plot in two sentences?" I ask, cheekily.
"It's a story about a bad man who's brought to redemption through being haunted by spirits that come alive in his house," James says. "His wife is manipulated by the spirits to help him. Ultimately it's a tale of redemption."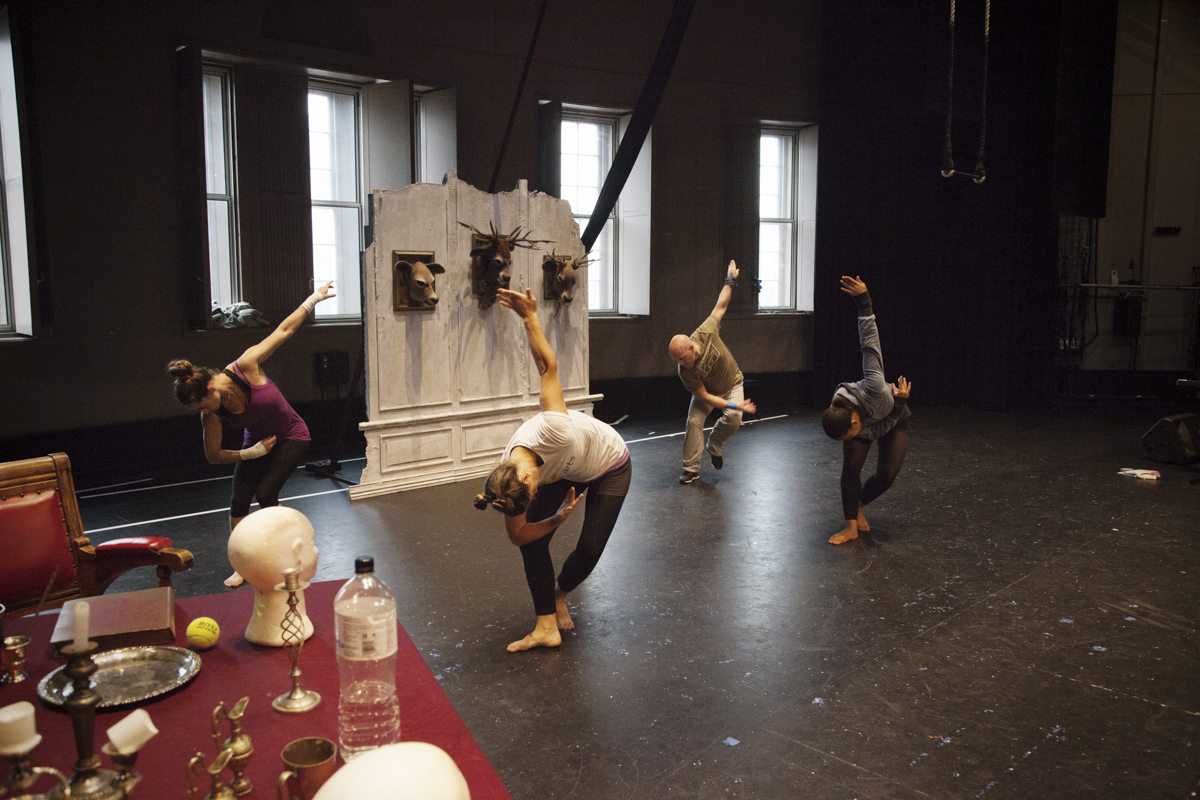 "So there's a happy ending?" I ask, watching the four performers canter around the stage.
"I'm going to let you work that out for yourself."
Next week James and the rest of the Citrus Arts cast, musicians and crew move to the grounds of Oakwell Hall near Birstall in preparation for three evenings of outdoor performances of their redemption tale. In a Creative Scene production, it will be the first time the full version of their acclaimed show is performed in the open.
Their story is set in the 18th-century Hafod Estate in west Wales where, they imagine, the stags heads adorning wood-panelled walls come alive to spook the domineering master of the house.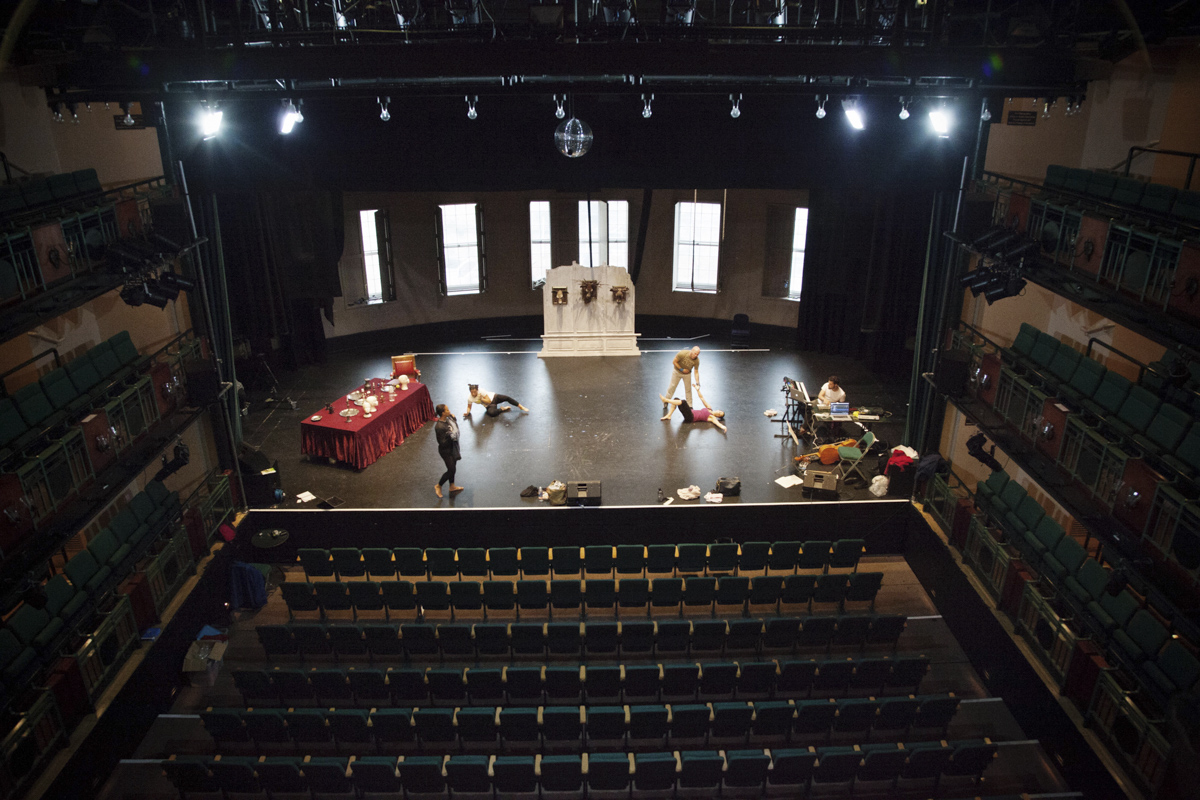 "Savage Hart celebrates the beauty of the natural world so performing it outside will be very special," enthuses James. "There's something about asking the audience to share that experience with you. And Oakwell Hall is a place that just fires the imagination."
Judging by the reviews Citrus Arts brilliantly combines circus skills, theatre and drama in a show that was originally conceived by James' co-director and wife, Bridie.
It was her childhood memories of playing amongst the overgrown gardens and crumbling masonry of the now derelict Haford Estate that inspired the magical, haunting storyline.
"It takes a certain level of rigour for us to get where we want to be for a show like this," explains James. "When the show starts we have seven people – five performers and two musicians – working closely together for 60 minutes."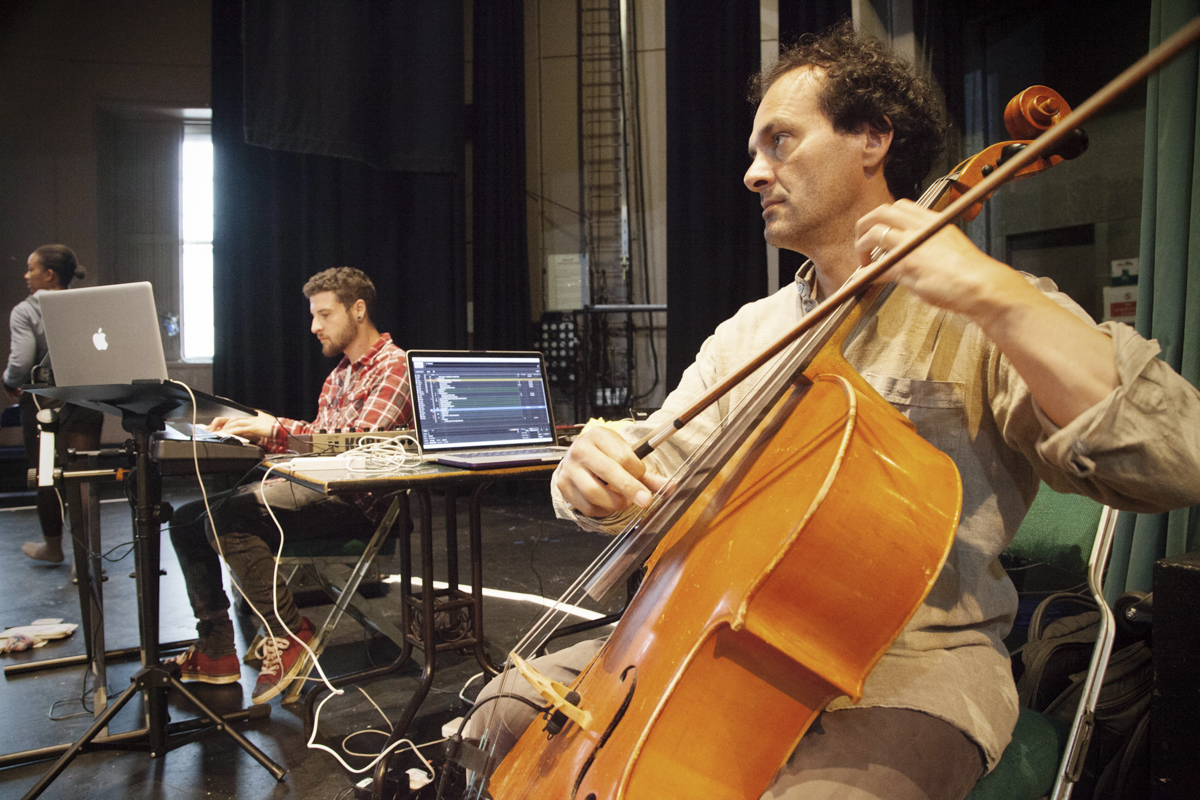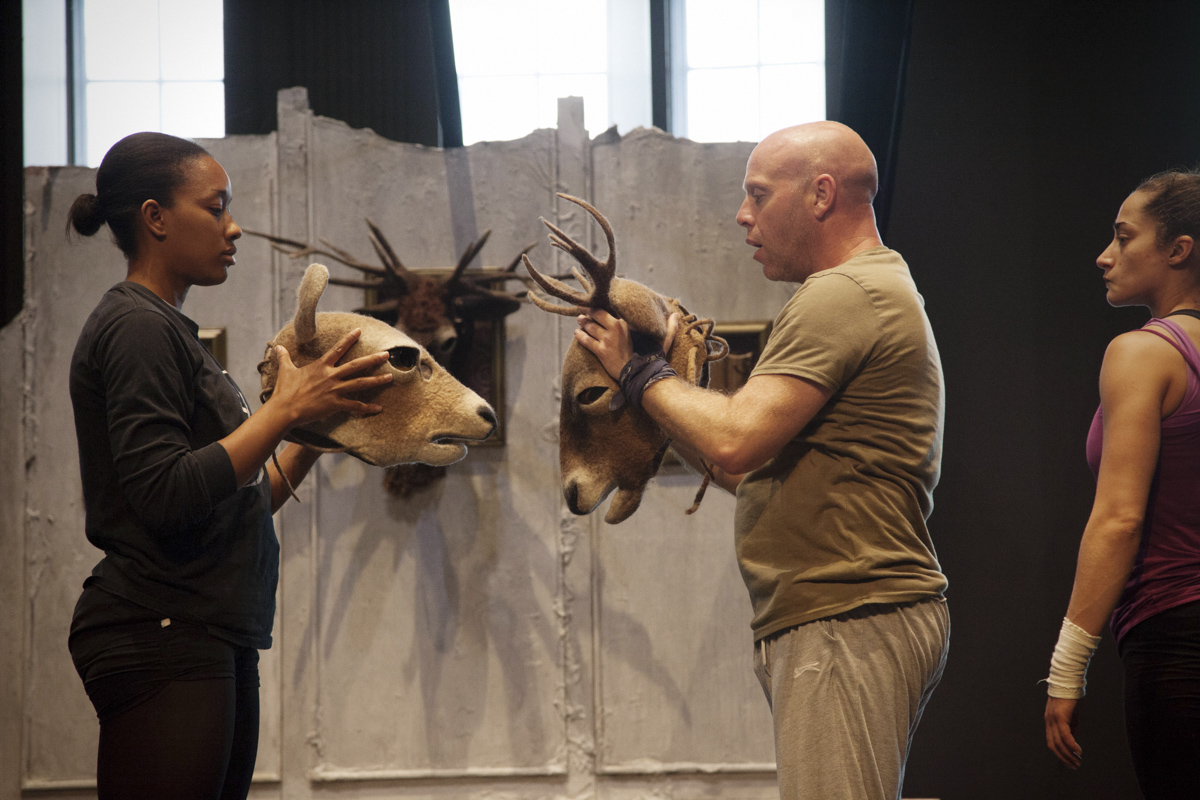 Led by associate director Hannah Darby, who plays the doe spirit, the performers are now running through a sequence with two of the deer heads that they'll wear during the show. Created by felt artist Gladys Paulus, the beautifully-crafted masks add yet another challenge.
"Once they have the masks on," explains James, "they're pretty much blind so have to learn all their moves instinctively. Part of the show includes a five-minute trapeze routine which is even more amazing to watch considering they can't see what they're doing."
"And what's been your biggest challenge?" I ask James.
He laughs and puts a hand to his forehead. "I remember when we were first taken to Oakwell by Nancy [director of Creative Scene] who asked if we'd like to stage the show there. We were very excited and immediately said yes.
"On Monday we go down to build the stage and the aerial rig. Suddenly you're wondering whether it will all fit. That's my challenge. But it will fit. We'll spend a day in the rain – it's forecast to be wet – to make it fit.
"And as someone who used to be a circus performer I will inevitably end up swinging a sledgehammer at some point."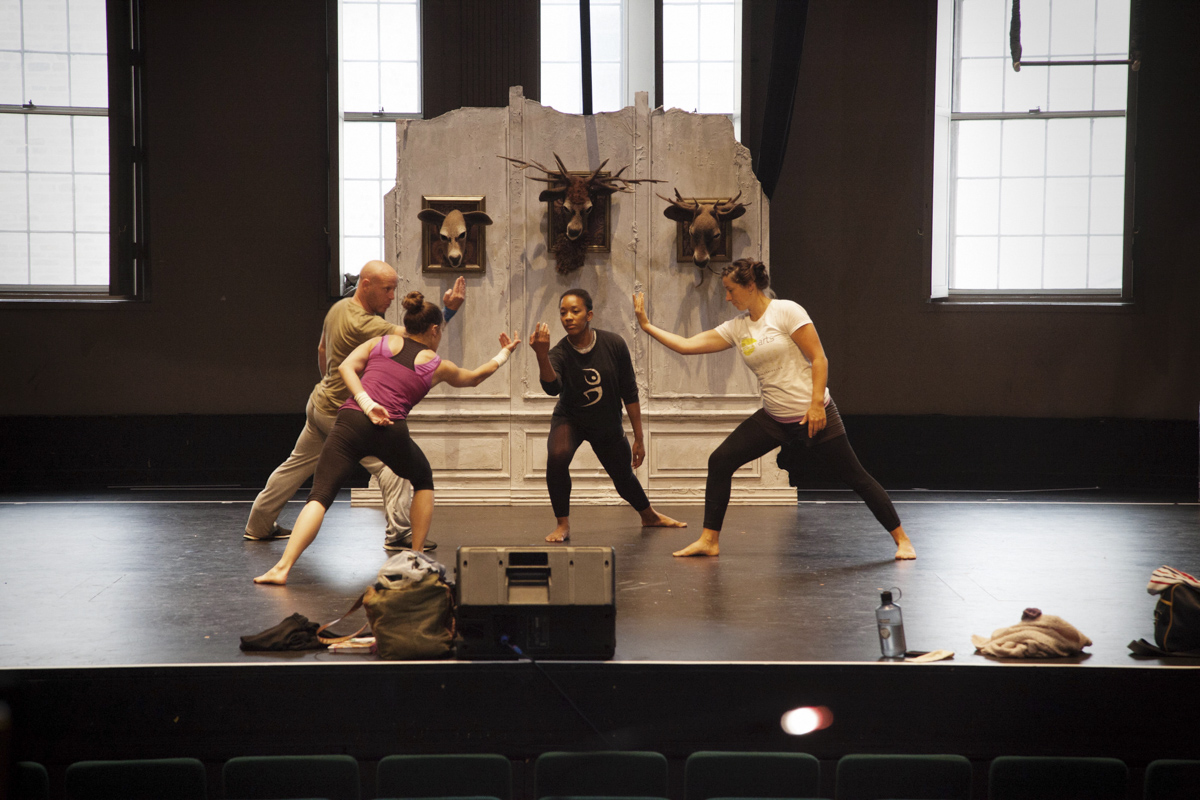 "Okay, I think we've got that now," I hear Hannah say from the middle of the stage, "shall we do it all again from the top?"
Want to see how it ends? Pack a picnic for Savage Hart at Oakwell Hall, Nutter Lane, Birstall. 20th-22nd July. Tickets here.