"Let your arms and legs relax… take some big deep breaths… begin to feel totally relaxed."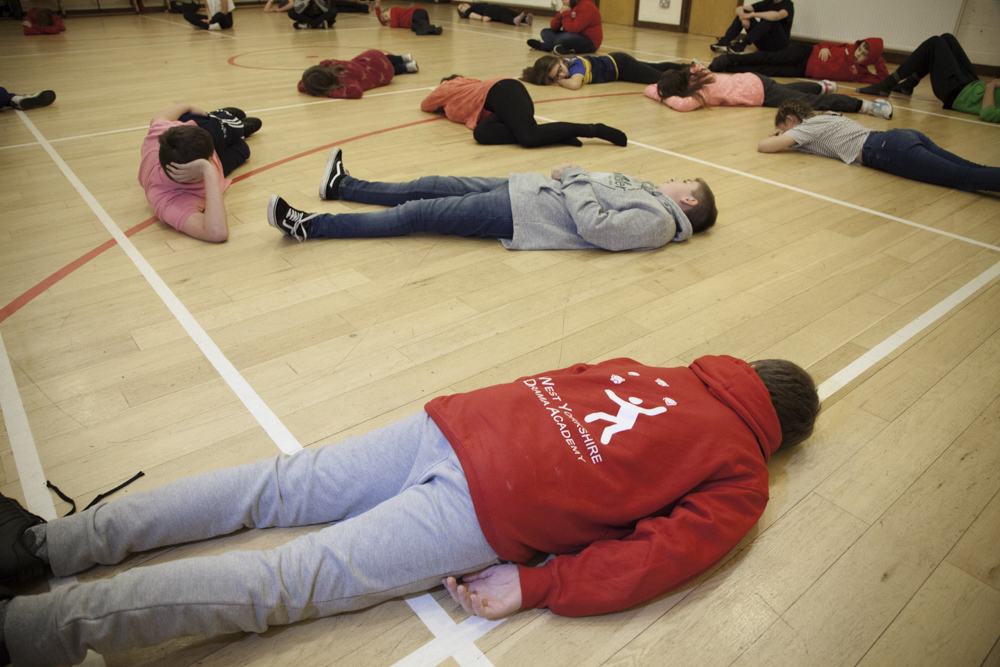 I'm at Heckmondwike Community Centre, host to the local scout group, karate club, and St John's Ambulance. The after school club has not long packed up and now the younger section of the West Yorkshire Drama Academy has taken over the two-storey hall. It's a busy place.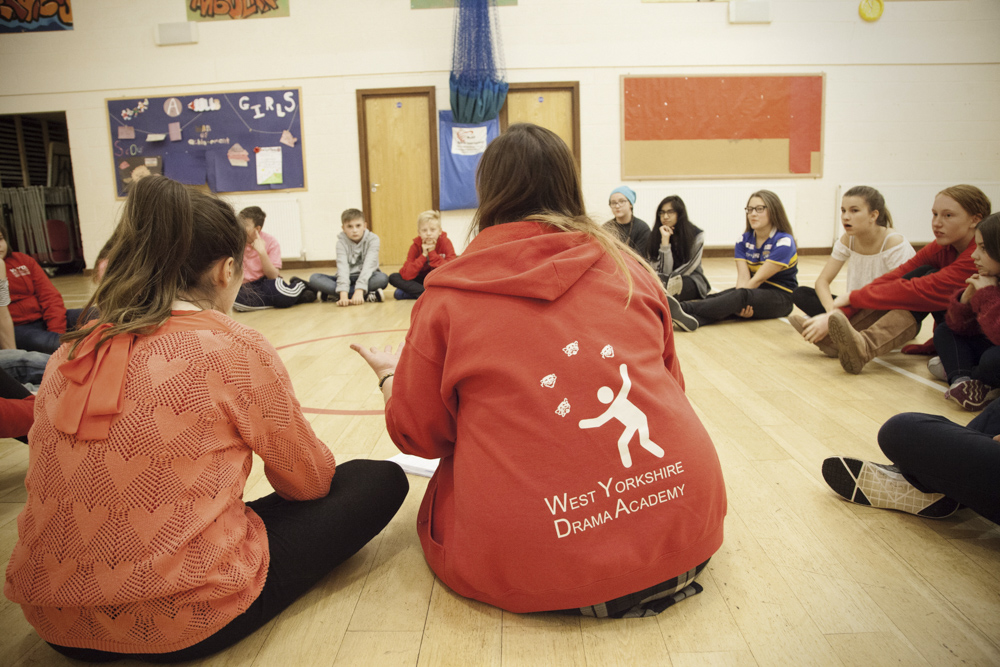 "Do you remember last week I gave you all leaflets about HeckmondLIGHT?" asks Academy head and Creative Scene supporter, Rebecca Foster. "Well tonight we have a couple of visitors who will explain to us how we might get involved."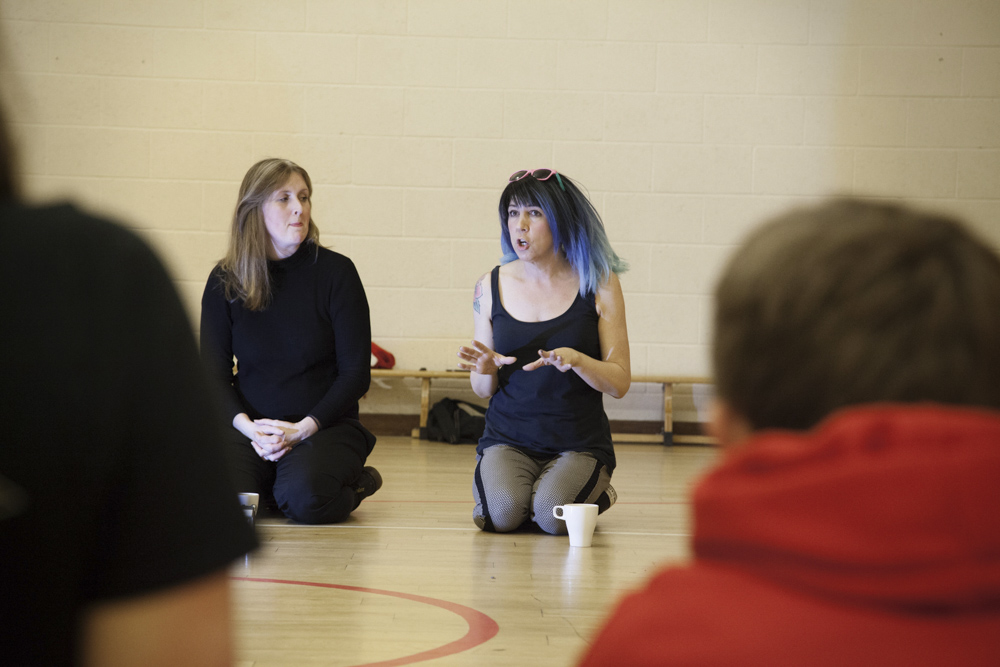 Eleanor from The Brick Box and her collaborator Chemaine join the circle and begin to tell us about their Electric Fireside installation that's coming to Heckmondwike this Saturday.
"Light festivals often have something spectacular like fireworks or large illuminations – and HeckmondLIGHT has all of that – but we decided to create something more intimate," says Eleanor. "So we've made something called the Electric Fireside."
"When I was a kid – back in the 70s – we'd sit round my grandma's electric fire, eat crumpets and listen to her stories.
"Back in the old days people would sit around an open fire, tell tales, play music and sing songs. Nowadays we gather round the telly, don't we?"
Eleanor explains that the Fireside itself is made from five old electric fires with a mantlepiece in the middle and ornaments on top. "It's familiar but, at the same time, a little bit surreal," she says.
"We've taken it all over the country," says Chemaine, "and each group has done something special that creates a spark around the Fireside. Already we can see this group has something special."
"We'd like to invite you to come along on Saturday and perform whatever you'd like," says Eleanor.
"It doesn't have to be a drama piece," reiterates Rebecca to the now fired-up young people. "It could be a poem – I know lots of you have written amazing poems – or a song or some sort of story."
"Pick the thing that you love to do the most," suggests Chemaine as the performers split into groups to conjure something up. "We work really quickly," says Rebecca, "it's all about improv."
As the emerging performers bounce ideas around and rehearse cameos, I hear that Eleanor and Chemaine have already lined up other groups to host the Fireside this weekend. "We've been speaking with the Spen Valley Civic Society," says Eleanor, "who will be sharing local history stories. And the Salvation Army will sing songs. Oh, and Father Christmas will make an early appearance."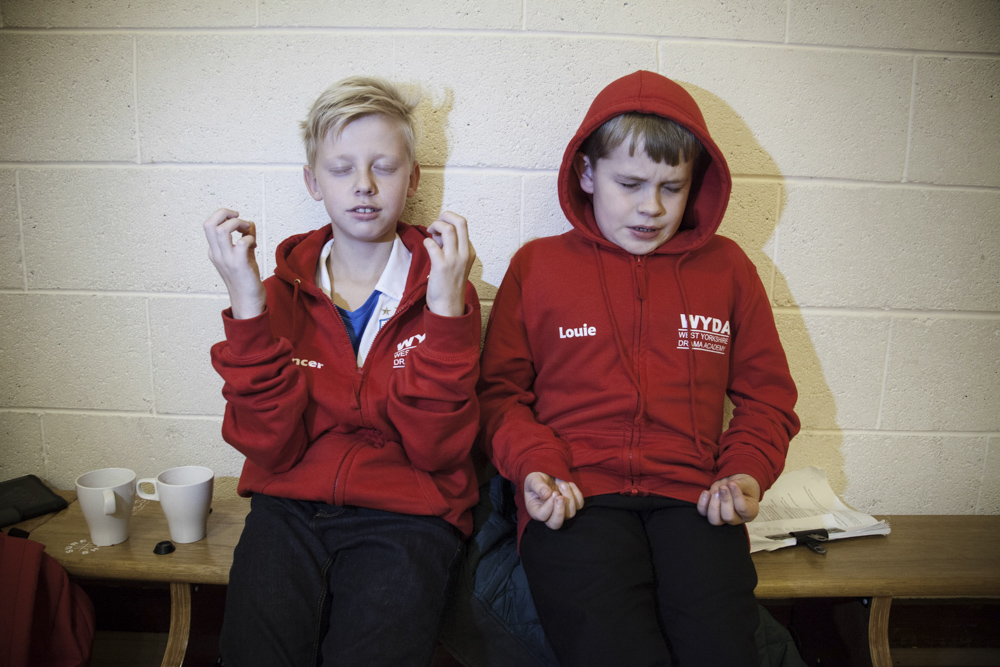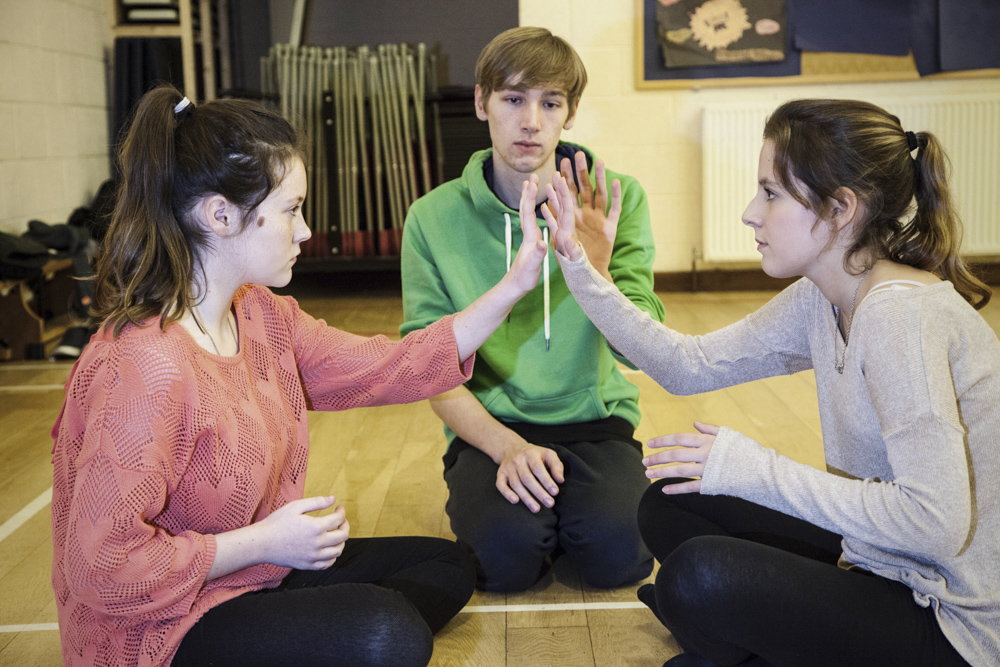 In one corner of the hall, under the scout flag, Pheobe, Leah and Ariana are plotting to sing a Shawn Mendis song; elsewhere Spencer and Louis are meditating, thinking up ideas; and sat opposite each other Iara and Olivia are rehearsing a piece with Lucas' help.
"What's your idea?" I ask them.
"There are two characters but they're the same person," says Olivia whose ambition I'm told is to be the first female Doctor Who. "One of them is before the incident and the other is after it. It's about what they are and what they've turned into."
"And you're just making this up on the spot?"
"Pretty much."

After about half an hour the circle is recreated, the lights switched off and the performers lit by a ring of mobile phone torches.
"So much love, so much light," says Iara as she and Olivia take their turn to perform.
"So much pain, so much destruction," retorts Olivia.
It's a powerful, emotive piece. "Does everything we do have to be light and cheery?" Rebecca asks as the girls sit down.
"You can't have the light without the dark," says Eleanor.
The Electric Fireside will be in the covered market between 4-8pm as part of HeckmondLIGHT this Saturday, 26th November.