"Wouldn't it be great to stage a free opera in Batley's Market Place one Saturday night?"
It was a question that Andrew Marsden and his colleagues at Batley Business Association posed a few years back. And then put on the back burner.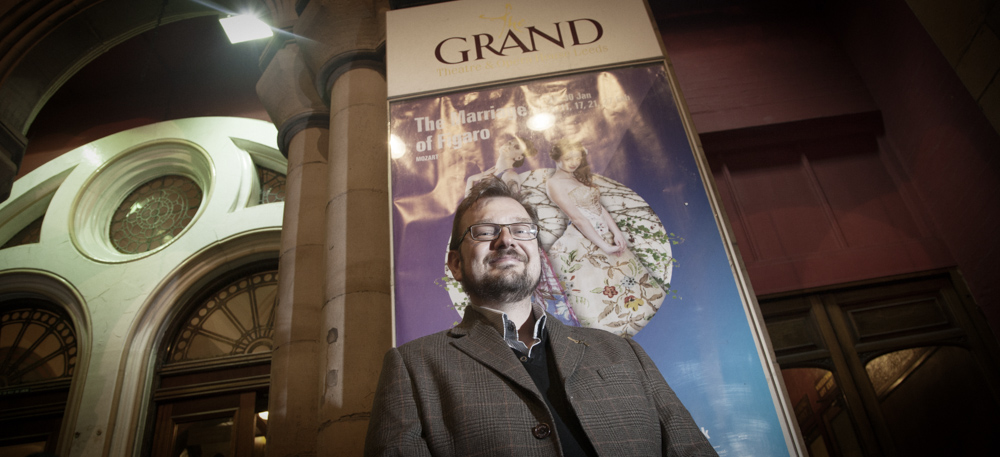 Andrew, a solicitor in the town and now a SceneMaker, has since resurrected the proposal. "Creative Scene has picked up on it quite quickly," he says. "Hopefully, with fingers crossed, we might be able to make it happen."
Which is why I'm interviewing him in the dress circle bar of the Leeds Grand Theatre before tonight's performance of The Marriage of Figaro. He's come for some creative inspiration and, at the interval, to introduce himself to the Opera North people.
"Why an opera?" I ask, thinking it wouldn't be a lot of people's first choice for a night out. A dozen or so young people, resplendent in best frocks and dickie bows enter the bar, as if to challenge my assumptions.
"Oh, lots of reasons," replies Andrew, "not least because it is the least obvious thing you would do. I could fairly easily drum up some acts and stage a mini pop concert… but the majority of people would never choose to see an opera."
"So, you're imposing it on them?" I suggest, playing devil's advocate.
"Yes, why not?" says Andrew. "People could try it and if they don't like it, then that's fine. But you shouldn't say you don't like something before you've given it a chance."
And why not indeed. Andrew reminds me that we're already familiar with many of opera's most famous songs, as they've crept into popular culture over the years.
"Nessun Dorma was the theme to the World Cup TV coverage some time ago and the Flower Duet from Lakme was featured in that British Airways ad," he says. "And then there's Toreador from Carman: everyone would recognise it but not realise where it came from."
"And if it did happen in Batley," I ask, "are we talking about professionals parachuting in and doing it to the community or would local people be involved?"
"That's currently a blank page," he says. "Ideally I think the main performance should be by professionals. Simply, if you're going to do this at its best then you want the best doing it.
"However, it would be great to involve as many people from the community as possible.
Maybe local groups could help with set-staging or lighting and sound. Local singing groups could possibly get involved with the backing. I imagine there'd be lots of opportunities.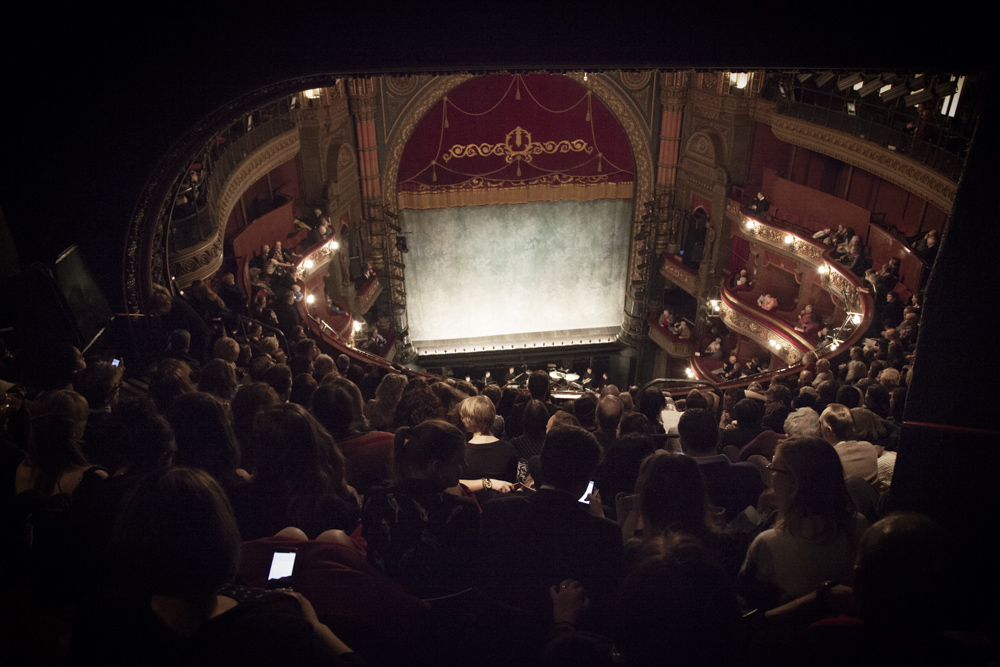 "Don't get me wrong," he says, "I'm not some fanatical opera buff. And opera isn't just about large ladies singing in German with horns on their heads. It's not. We could maybe tweak a traditional opera and make it hip-hop or bangra… we could really explore what opera is about."
Sure enough, after we've heard the first half of Mozart's 230-year-old musical comedy Andrew meets the company manager who outlines some of Opera North's extensive community programme. There's no shortage of enthusiasm for Andrew's idea but, as ever, finances would be an issue.
As we return to our seats I suggest that Creative Scene – with its expertise, contacts and, not least, funding – may have opened up a window of opportunity for the Batley opera idea.
"I guess you'd be really pleased if this came off," I say.
"I'd be delighted," says Andrew.