I can't believe how quickly this idea is moving forward and I think SceneMakers Andrew and Simon are surprised too.
A few weeks ago they were guests of Opera North's education director Jacqui Cameron, sitting around a meeting table at the Grand Theatre in Leeds, discussing the possibility of what has now been dubbed 'The Batley Opera'.
Tonight it's Dewsbury's turn to host and the group has now added Nancy Barrett, Creative Scene's director and Tim Pottier from Opera North who apparently knows a thing or two about staging performances in unconventional venues.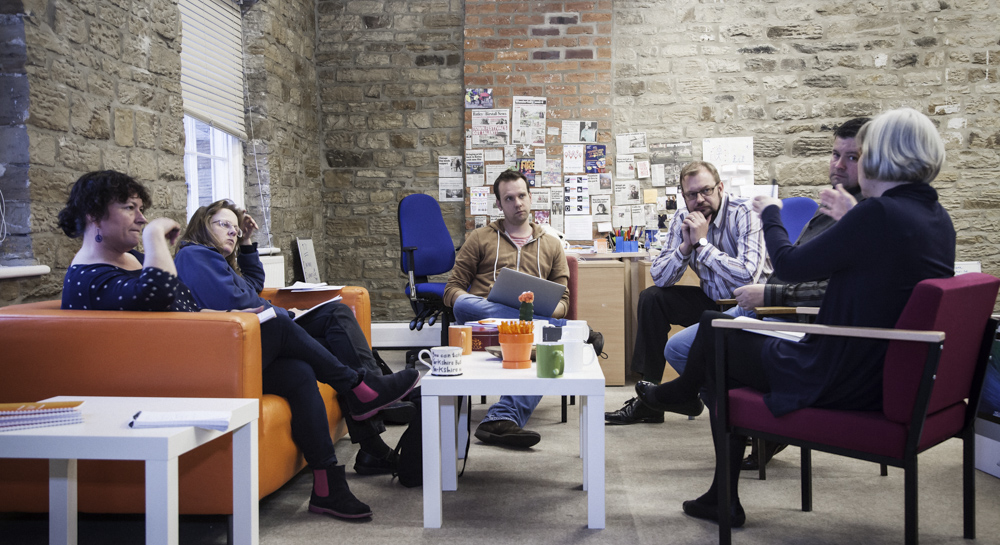 The town hall clock chimes seven as Nancy welcomes the visitors: "We're tasked with finding new ways of engaging North Kirklees audiences with the arts. Traditionally there has been a low take-up of arts opportunities in this area.
"Andrew and Simon are two of our brilliant SceneMakers, local people who act as art ambassadors to help us develop our programme," she says, "They've got going much quicker than I anticipated and I'm really keen to support them."
Next Andrew gets Tim up to speed. He tells him how the original off-the-wall idea has developed and, after subsequent meetings, looks closer to becoming a reality. "We're currently thinking of the Frontier nightclub on Bradford Road."
When it opened in 1967 Batley Variety Club was often dubbed the Vegas of the North, attracting big name musical talent and popular comedians. Headliners included Shirley Bassey, Louis Armstrong, The Hollies, The Three Degrees, Tommy Cooper and dozens more. In 1978 the club was taken over and re-named The Frontier to cater for a different style of entertainment. There's a darts evening with rugby league players advertised on its website just now.
"… it would be an evening that celebrates opera," says Andrew. "Hopefully working with local schools and groups, a free event for people who wouldn't normally experience it."
Tim is enthusiastic and admits to enjoying the challenges of putting on performances in different venues.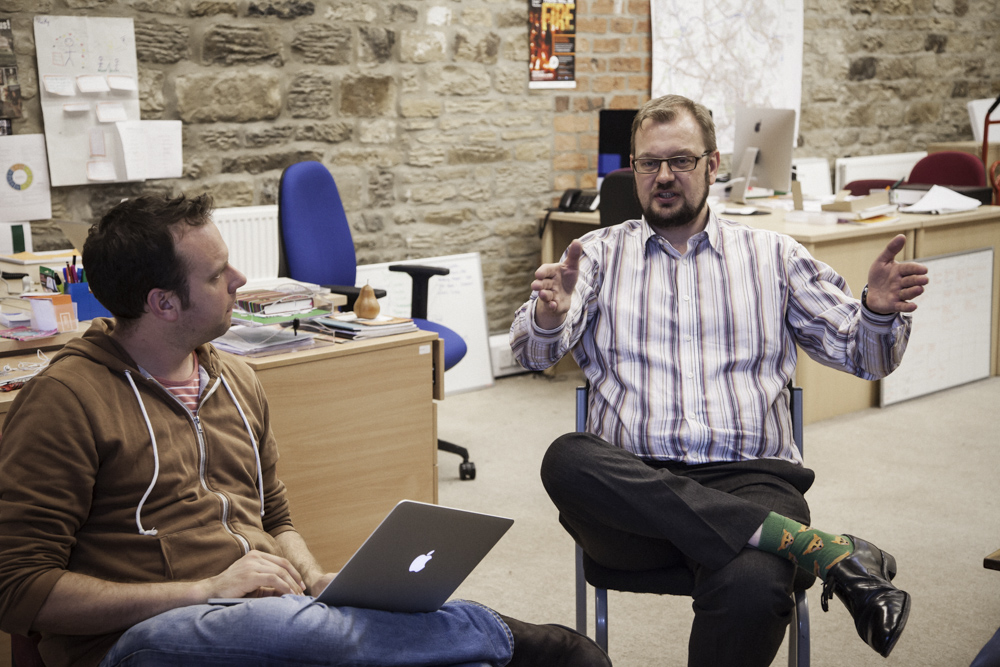 At their last meeting Andrew and his colleagues heard about Opera North's Whistle Stop Opera, a mini version of the real thing with just a handful of musicians and performers.
"Could we build our evening around the Whistle Stop?" he asks.
"Yes, we could," says Jacqui. "And we have workshop leaders that go into schools. So there's a good fit there as well."
"The Whistle Stop Opera is an idea that is built to go into unusual locations," says Tim. "So in that sense it would work very well. But it's very self contained and I think you're looking for entertainment over a whole evening. The Whistle Stop would only be a 20- or 30-minute element.
"It'd be better to be more organic and have everyone involved," he continues. "Maybe one of the actors from the Whistle Stop could link the evening together, play different parts and get people interacting."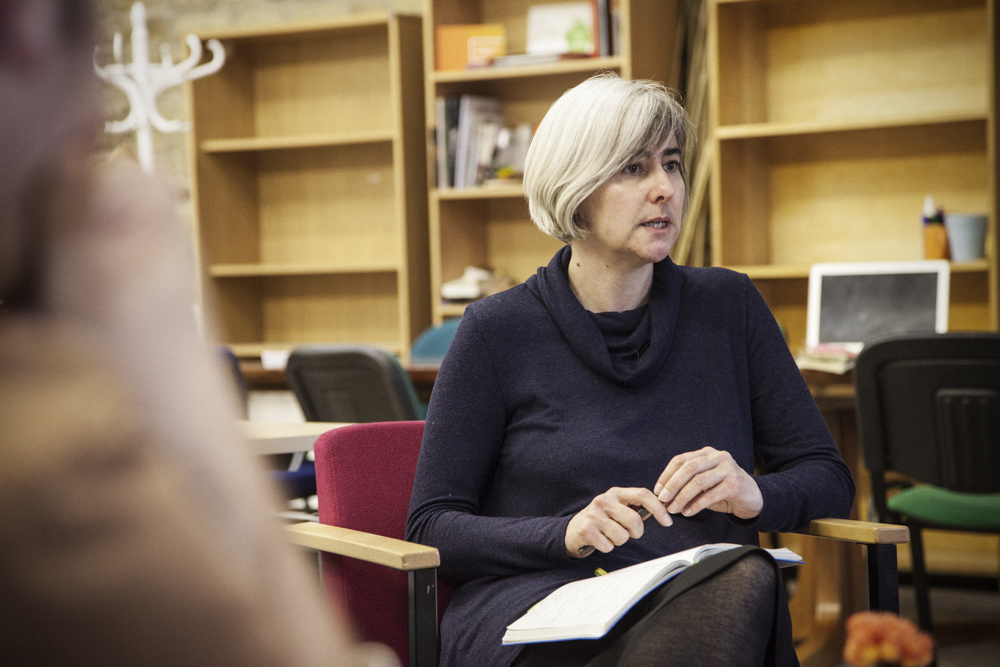 Tim helpfully describes other projects he's been involved in that might offer some inspiration. The Batley Opera proposal seems to be evolving into an evening that combines professional, amateur and school performances.
"And in an unusual location the audience can travel around the performing location, there can be several different stages," he says. "It doesn't have to be a fixed performing position. I quite like performances that travel around a building."
"The Frontier lends itself to that," says Simon, "it's a huge venue. There's a stage that extends, and a dance floor with elevated DJ area."
The group talks about school workshops, venue capacity, timescales, lighting, costumes and the possibility of including local groups.
"There are a lot of amateur dramatic, choral societies and voluntary arts groups that are very active in our area," says Nancy. "It would be good if some could get involved."
Andrew asks the visitors for an idea of costs. When it comes to it Creative Scene will be paying the bills but Nancy isn't daunted.
"I think it's a great idea," she says, "so I would urge you to think big."
"It's good to have a blank canvas," says Tim. "We can be really creative and produce something very exciting."
"Great," says Nancy as the town hall clock strikes eight.