I've arrived early to chat to Jimmy Fairhurst, the artistic director. He's on the stage, guitar in hand, rehearsing an Elvis number with the rest of the cast.
The Not Too Tame theatre collective are back on Creative Scene's The Local pub circuit after last year's acclaimed debut with Early Doors. The regulars at Batley's Taproom are about to be some of the first to see TuckShop, their latest production.
I've read on the website that Jimmy set up Not Too Tame while still at drama school. He was keen to make theatre for people turned off by mainstream productions or big venues.
"So performing in pubs is right up your street?" I ask as he joins me.
"Absolutely," he says, "Did you know 31 pubs are closing each week? The drinking aside, these are really important community hubs we're losing."
The son of a hairdresser and miner, Jimmy feels a responsibility to produce shows that resonate. "Our writers tell stories that people can see themselves in. That's a big thing for me. The audience feel empowered if they can see it's about their lives. Their own stories become worth something."
"I didn't see it myself but Early Doors was a great success, wasn't it?" I say. "Does TuckShop follow a similar theme?"
"Early Doors has been our signature piece," says Jimmy, "we've toured it all over and had near sellout audiences at the Edinburgh Festival. We're hugely proud of that. TuckShop stands on its own, it's a bit different. It's a series of stories with some common threads. I suppose it's a stopover, a service station if you like, on the way to the next show."
Tonight's audience starts to arrive. As expected, pub regular and self-declared Not Too Tame fan, Gary leads a small group into the bar. He was bowled over by Early Doors last year and has since become a critical friend to Creative Scene, previewing proposed productions and providing frank feedback.
"What are expecting tonight?" I ask, as he orders his drinks.
"I don't know," he says, "some laughs and some surprises I hope."
With every table taken, Jimmy and the cast give out packets of sweets to the expectant audience. "Maybe you'll get something special in there," he says cryptically, dropping a striped paper bag onto my table. It is an adult show, after all.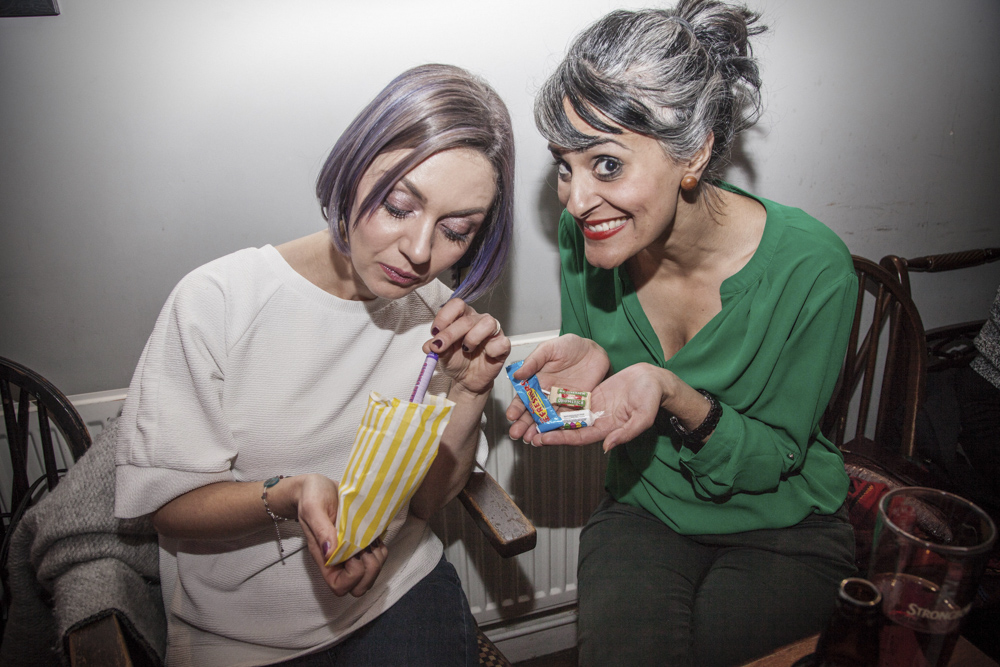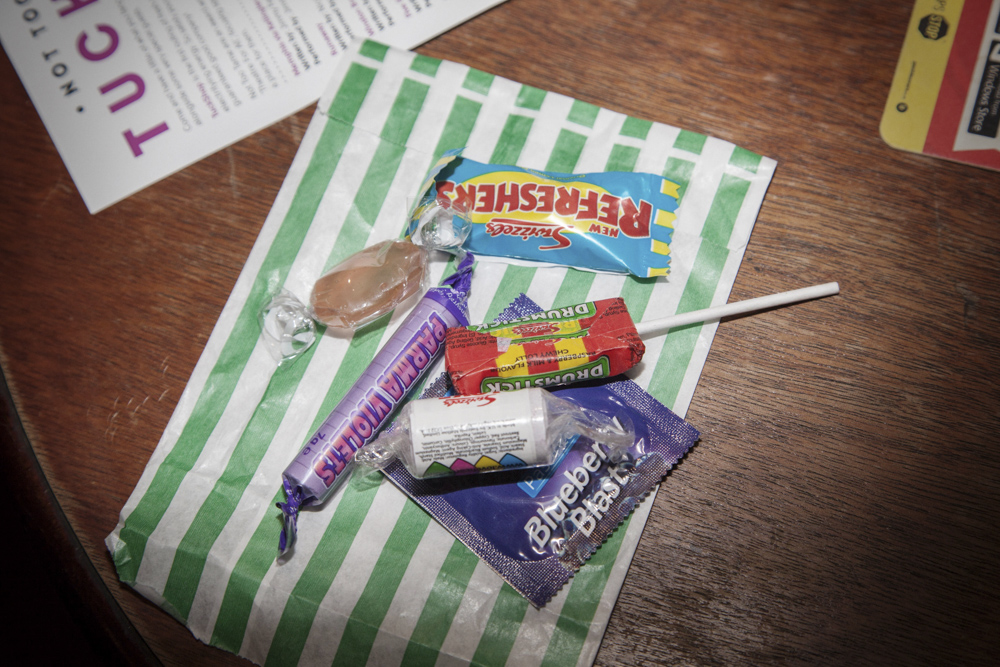 Without giving too much away the show kicks off and ends with Jimmy as Elvis. "I've got a thing about you baby / Ain't nothing I can do / I've got a thing about you baby / A thing about lovin' you."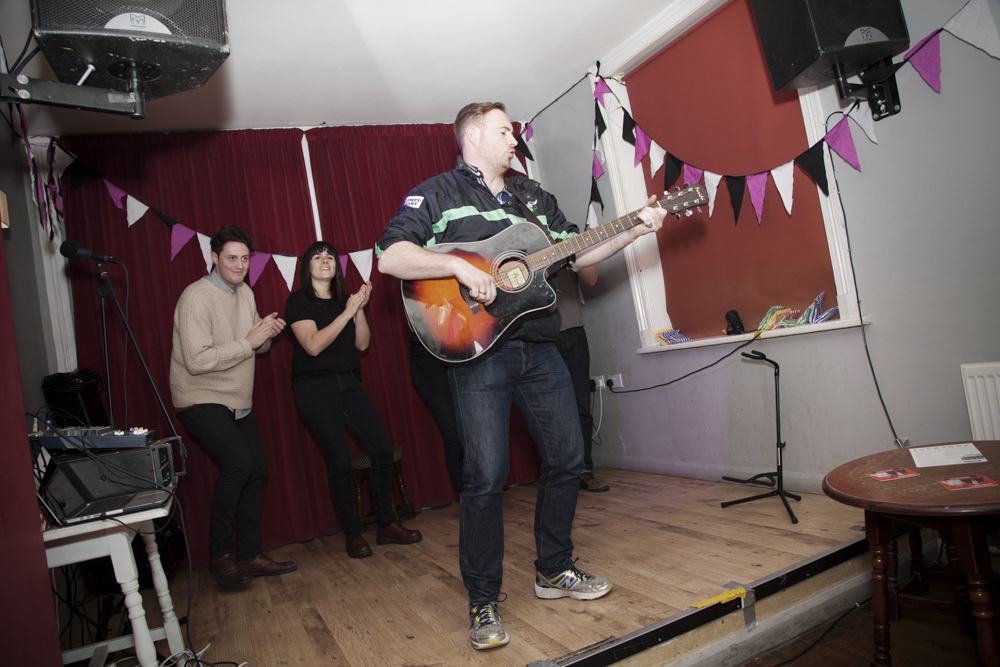 In between we're treated to a fast-flowing series of sketches that keep us all glued to our seats. There's the story about a middle-aged woman debating whether she should donate one of her kidneys to her 72-year-old grumpy mother. "Just coz it stinks and goes in pies, I can't give it away lightly," she says.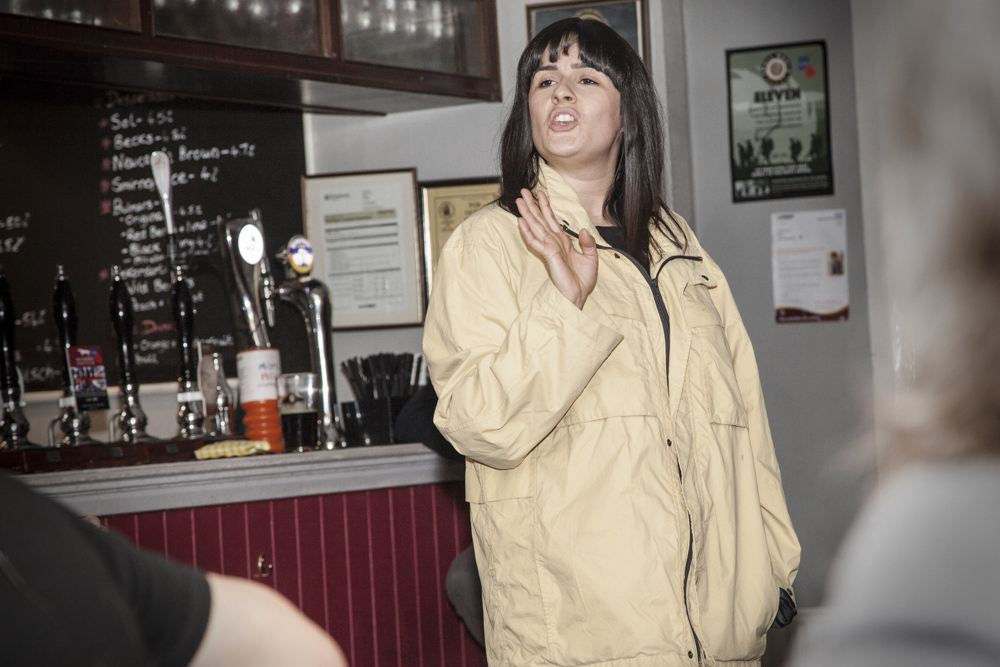 Then an unemployed ex-soldier lets off steam at the JobCentre; an East Coast train conductor considers how he might answer some interview questions and the whole ensemble celebrate 'full-of-life' grandmas. My favourite is the insecure lifeguard who finds love where she's least expecting it.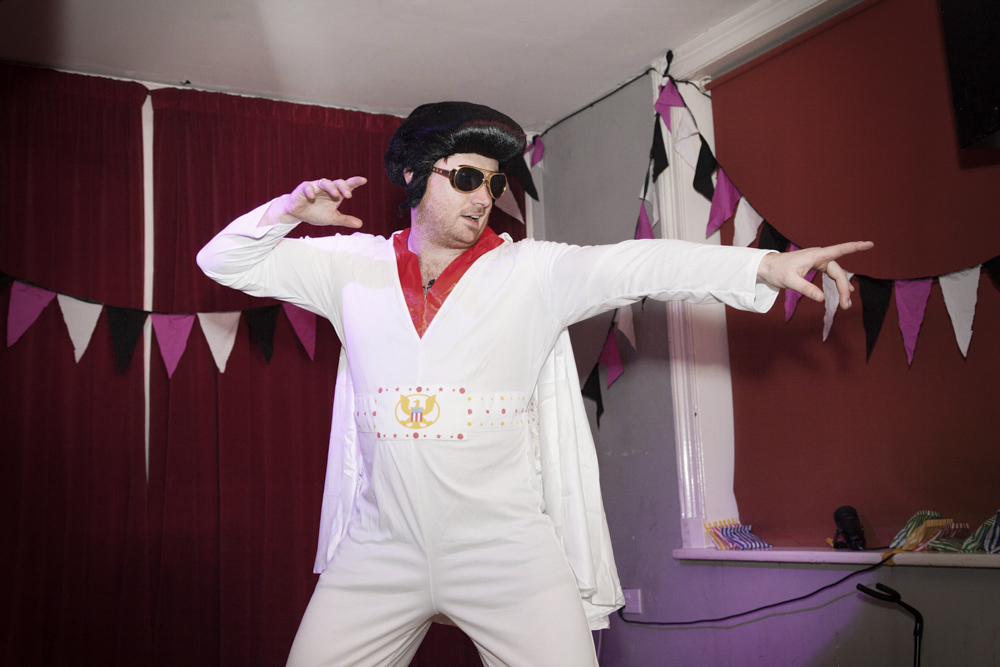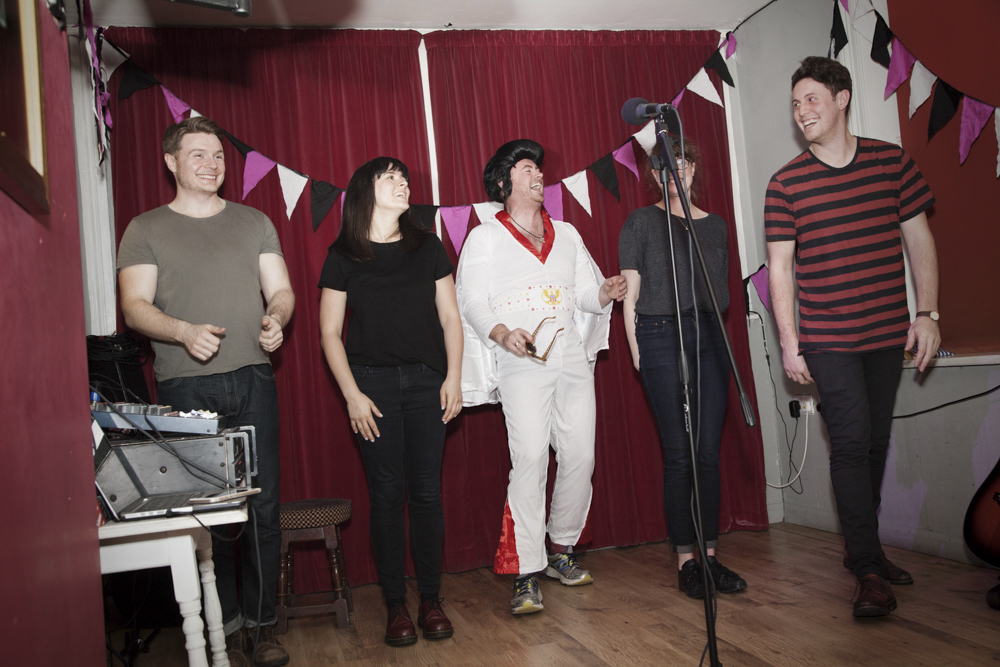 "What did you make of that?" I ask Gary after the finale.
"Yet another brilliant production. It was really good, I really enjoyed it."
"And what were the best bits?"
"I liked the one about the kidney," says Gary's girlfriend, Rachel.
"The grandma piece was superb and the Elvis thing was brilliant," says Gary. "They were all good in their own way but there was a lot of heavy stuff. Maybe it needed something softer in the middle."
"Something softer in the middle? You mean a soft centre?"
"Exactly."