The woman from Skegness is in deep conversation with a Turkish man sitting across the aisle. "Where in Istanbul is your family from?" she asks. He's gobsmacked when she says she knows Istanbul well.
This evening I'm off to some offices above Huddersfield Station to watch the premiere of two films commissioned by Creative Scene as part of its ongoing 'The Next Station Will Be…' series.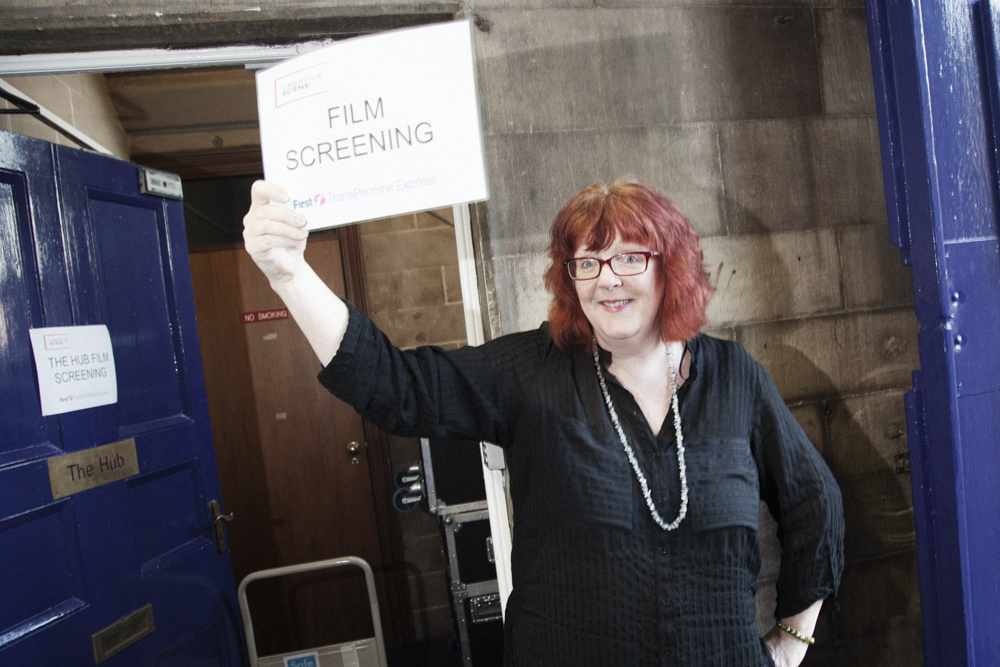 Two pairs of filmmakers have been given free access to the Huddersfield-Leeds route by project partners First TransPennine Express and for two months they rode the rails, interviewed staff and overheard dozens of conversations like mine.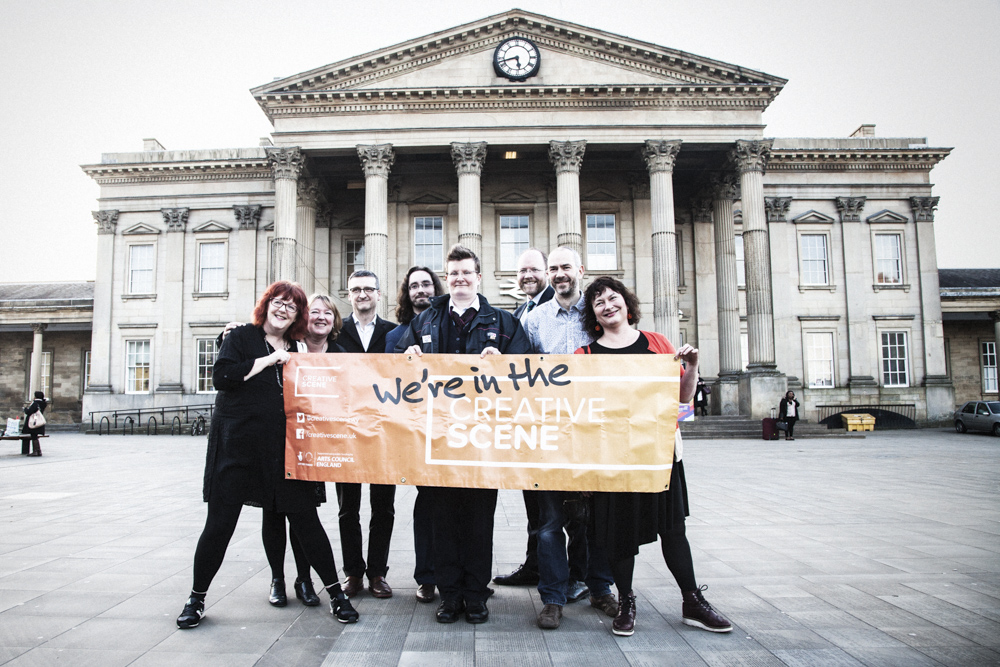 For the train operator this collaboration is more than just a nod to community engagement. I know the managers here have a deeper understanding of how a train company fits into the fabric of the society it serves. They 'get it' and that's refreshing.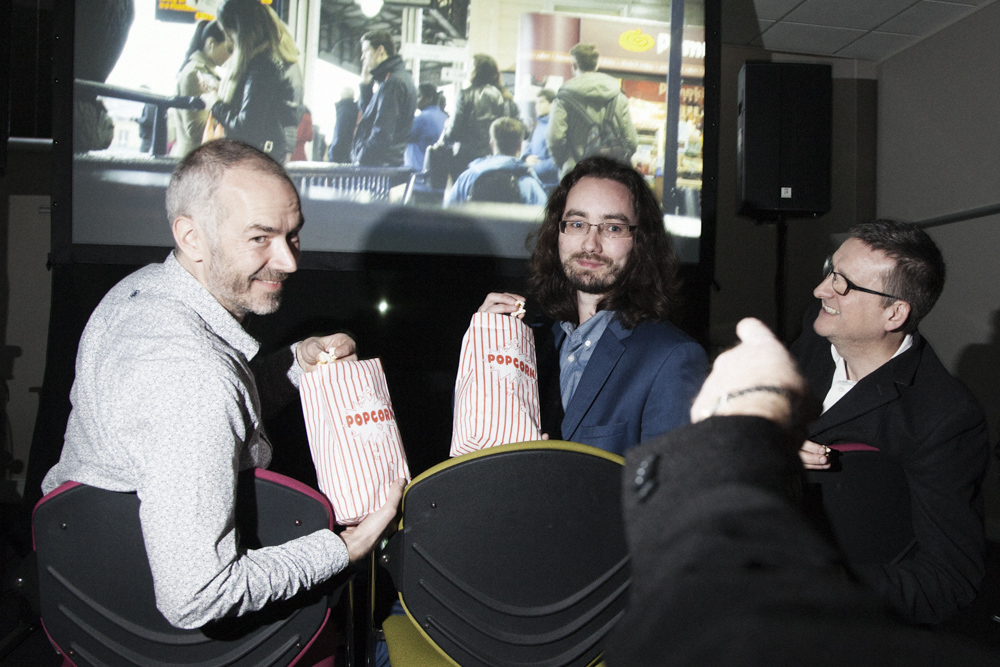 I shadow the press photographer until I meet up with SceneMaker Ammaarah. She's always taken a keen interest in Creative Scene's digital arts projects and last year helped out on the first 'The Next Station Will Be …' production, interviewing passengers for a short film.
Since then she and other SceneMakers have made a research trip to a robotics art workshop in Leeds. "That was really cool," she tells me. "I'd love to do more of that. I'd like to get involved with coding."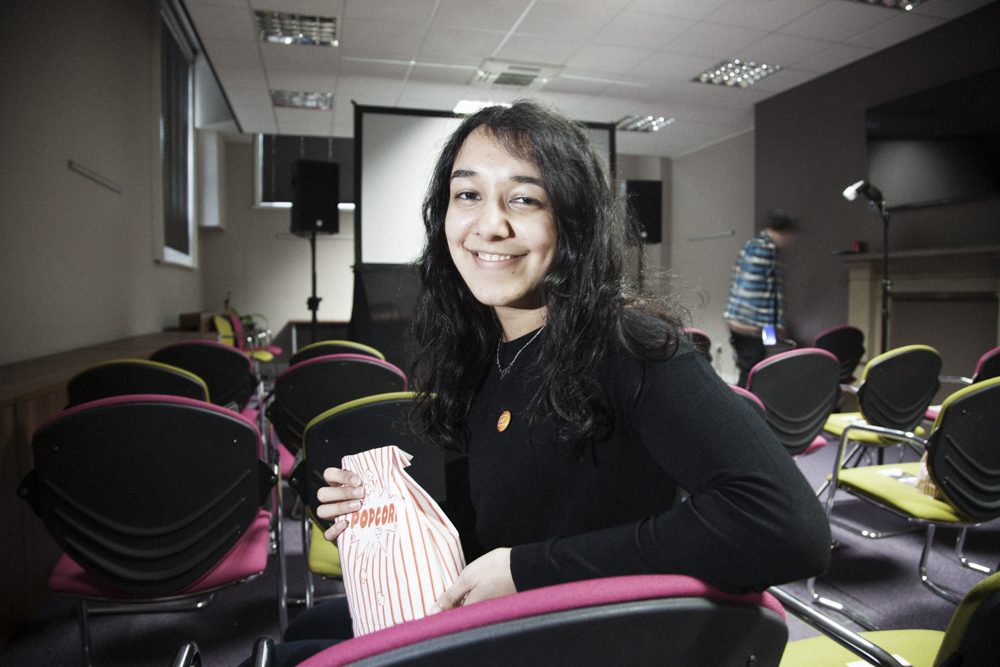 Following her A-levels, Ammaarah aims to study Art and Science at university. "Projects like these always appeal to me," she says, "the train journey is so day-to-day but making it into art is something completely different."
As the screenings are about to begin and the popcorn is handed out, I have an idea. "Will you review the films for me? And tell me later what you thought?"
She agrees and 40 minutes later Ammaarah and I retreat to the back office which is doubling as a 'field kitchen' for the Kirklees College catering students preparing canapés and mocktails.
"They were very different, weren't they?" I say. "Which one did you like best? No, that's unfair."
"That is unfair, I liked aspects of both," says Ammaarah diplomatically. I could relate to aspects of the first film. It had an accurate representation of what we'd call the daily commute. I also liked the background stories: people meeting friends or family. It reminded me of my own experiences."
In Train of Thought the filmmakers had invited passengers to write down their thoughts as they stared out onto the Yorkshire countryside.
Thank goodness the phone signal doesn't work…peace at last
I hope my parking ticket isn't overdue… if it is, I'm screwed
They also interviewed some of the staff. Conductor Nikki May, who has just watched the film with her colleagues, told the camera, "I've had people asleep on the luggage racks, people amorous in toilets… it's certainly interesting on the trains."
"The second one was quite whimsical, almost trippy," says Ammaarah, continuing her review.
"Trippy? Yeah. There were elements of Pink Floyd in there for me," I agree.
Riding West Riding is a collaboration between artist Alistair MacDonald and filmmaker Kevin Threlfall. They describe their film as experimental as they sensitively examine the character of stations from sleepy Mirfield to manic Leeds. Before the screening Kevin admitted being over-excited at riding in the front cab with the driver.
"It was really quirky with all the effects," says Ammaarah. "It put the train journey into a different perspective, parts of it were really quite clever. I also liked the music, it ended really nicely.
"I think both films put train journeys into a positive light. Also I was amazed how good the weather was."
"Yes! I thought that too. This was shot last autumn, where was all that sunshine?"
"Exactly. Not truly accurate of Yorkshire weather!"
The Next Station Will Be … featured
Train of Thought by Andy Wicks and Tim Copsey, and
Riding West Riding by Alistair MacDonald and Kevin Threlfall
They were produced by Let's Go.