"So why do you organise these trips away?" I ask Creative Scene producer Rebecca as the train leaves Thornaby on the last leg of our journey.
"Volunteers spend a lot of time organising their own festivals," she says, "so it's good for them to see other festivals too. It helps you appreciate the visitor experience. Also, you don't know what you want for your festival until you see lots of others."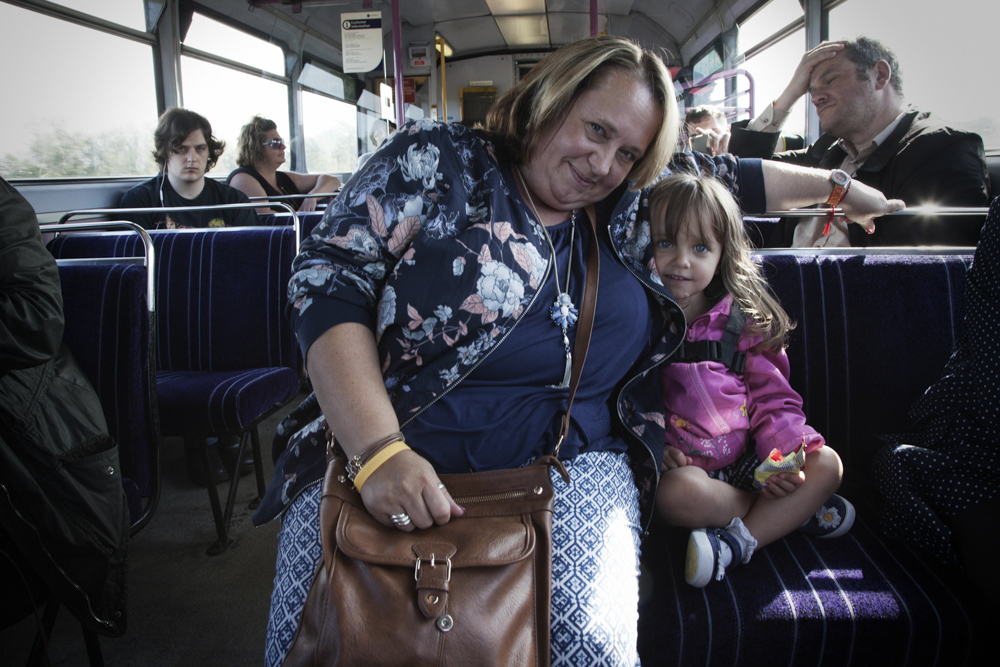 "And presumably you see lots of things you don't like," I say to Batley Festival chair Kimberley who has three-year-old Lydia curled up next to her.
"Oh yes. There's been lots we've seen that we definitely wouldn't bring to Batley!" she says.
"So why are we here in Redcar at the Festival of Thrift?"
"This should be interesting for our Batley people because of the town's culture of recycling and shoddy," says Rebecca. "It's all to do with living fashionably for less, make-do-and-mend, that sort of thing. There are lots of workshops here which are really popular at Batley Festival too: people enjoy doing rather than just watching."
It's a two-day affair and the volunteers are staying over at a bed and breakfast with a wind-turbine-sea-view. We hook up with Tracey and get a cab out of town to Kirkleatham village.
"What are your expectations?" I ask Tracey as we walk under streaming red pennants at the festival entrance.
"I'm looking forward to lots of variety and something very different from what we've seen before," she says. "I always come with an open mind."
"Before we go any further I'm going to explain your homework," says Rebecca, pulling notebooks from her bag. This is no jolly. In each book there are questions our investigators are expected to consider.
The vision of the Festival of Thrift is living sustainably with style, a big free weekend of activities designed for all the family, to save money, being environmentally savvy, and living a rich, creative life. So what did you see in the festival that reflects this?
And there are sections on branding, programming, the site, catering, the visitor experience, and participation. "Did you bring any pens?" asks Kimberley.
"I'd encourage you to think of it from your own point of view," says Rebecca, dishing out biros. "So Kimberley, think about programming and the overall theme; and Tracey, with your interest in site management, you might want to think about how it's run, what jobs the volunteers are doing."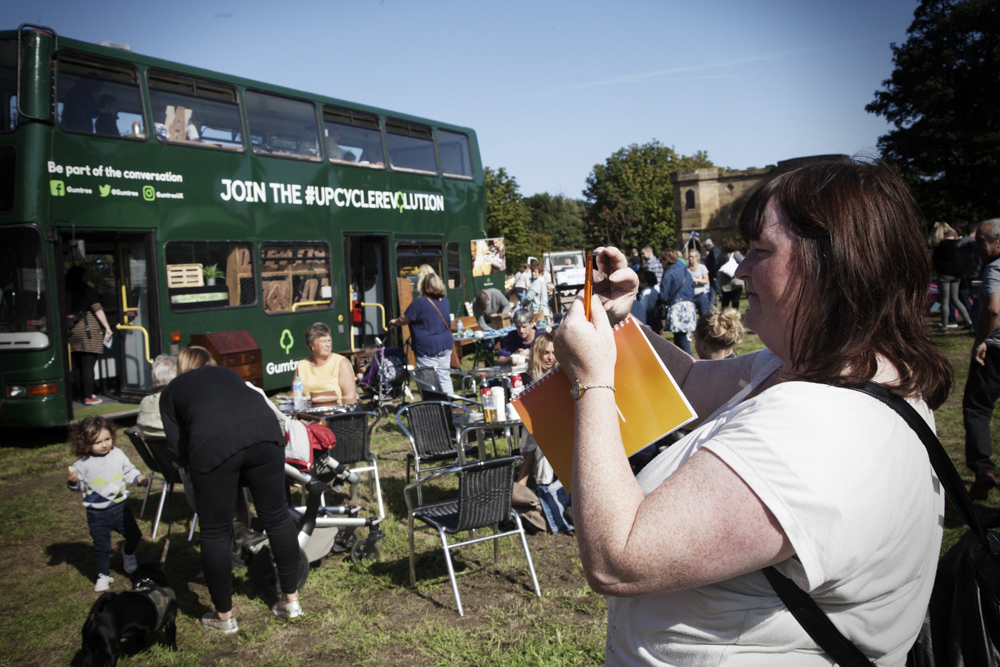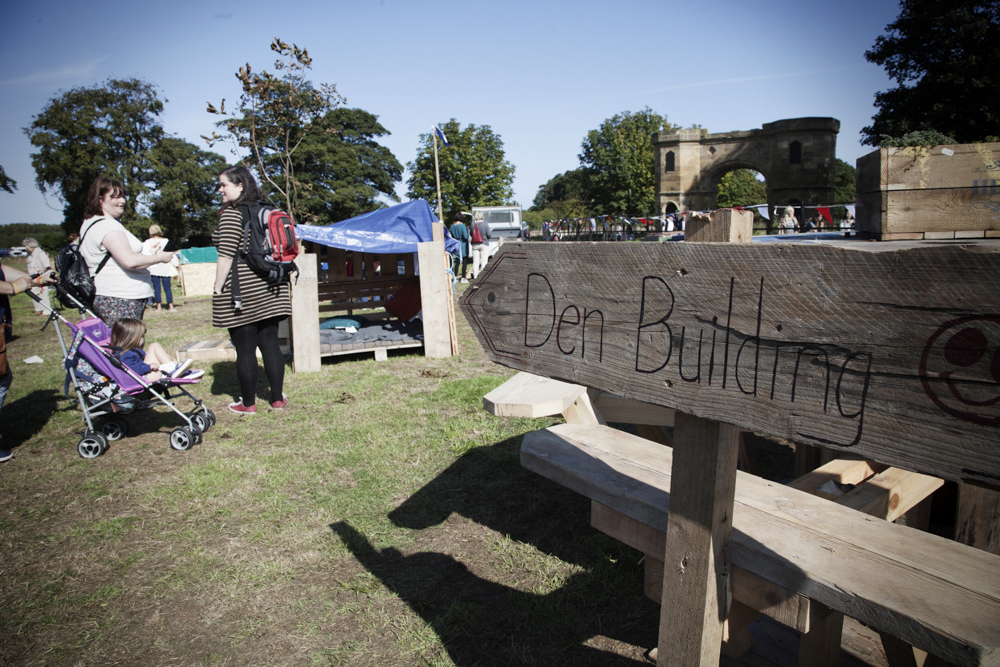 We start to wander. It's a sprawling site. Kirkleatham is a collection of Georgian-style buildings that formed the Turner Estate from the 1660s.
There's a museum (once a free school), a church, a mausoleum, almshouses and a derelict walled garden. Ed from Barrow is selling up-cycled washing machine drums as fire pits on a stall outside some old stables.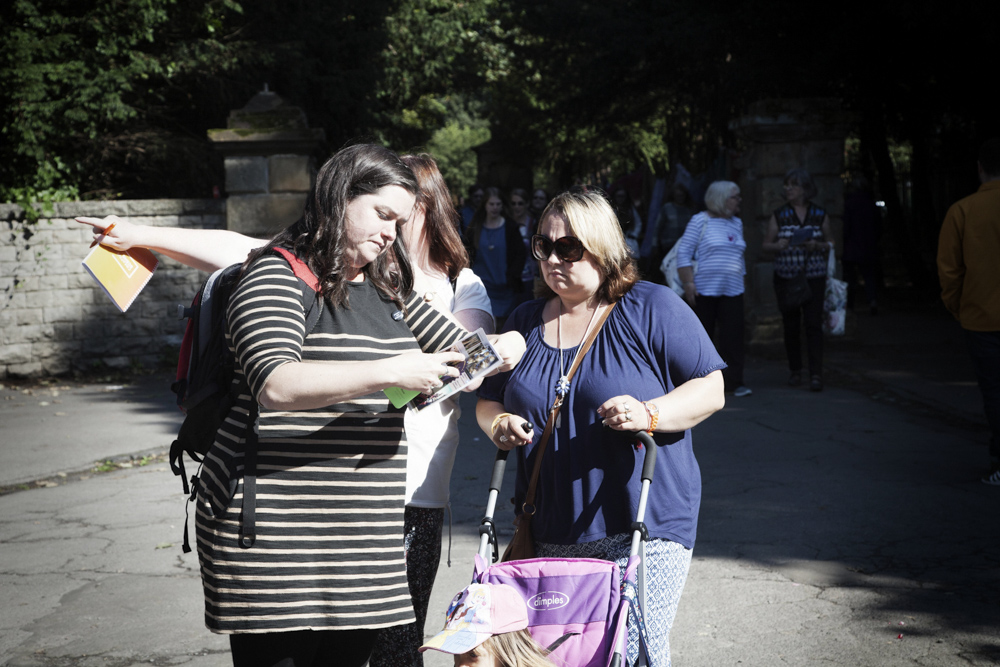 Near the walled garden we catch up with Donna, another Batley Festival volunteer, and Andrew – here with his Batley Vintage Day hat on – and his partner, Janet. The mayor and mayoress saunter past and we all say hello as if we've known them for years.
"It shows what can be done differently," Andrew says when I ask him what he's getting out of the day, "it shows what you do better and what you don't do as well. It's good for inspiration. For Batley Vintage Day there's a lot of stuff that's relevant. There are some good ideas.
"What have you seen here that you'd like to see in Batley?" I ask as we pass a group of tepees and a storytelling workshop.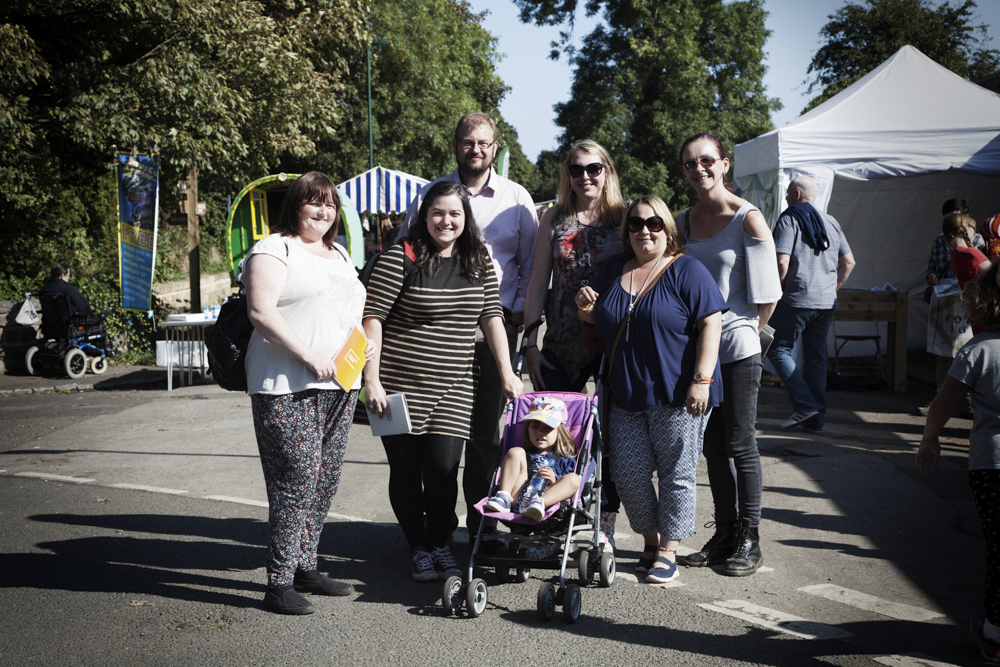 "Some of the workshops are great, they might need to be 'vintaged-up' a bit. The make-do-and-mend and the creation workshops, they would translate into Batley Library quite well. We're collecting business cards."
"What doesn't work here so well?"
"The layout," Andrew says. "It's a great place and fine if you're happy to explore but it needs better signposting."
Which is just about the only criticism I hear from our band of festival factfinders all afternoon. "I found the sign for the stage after I'd found the stage!" Donna tells me as she enjoys the specially-formed Phoenix Choir.
"I've struggled to know where things are, even with the map," admits Kimberley. "I'm glad I'm here for two days because it will take me that long to get my head around it all. But it's got some fantastic entertainment and activities. It's certainly given me some ideas."