Phil's been to the Edinburgh Fringe. Or rather, he was sent.
A local nurse with a theatrical background, Creative Scene thought it'd be a good idea to use Phil as their eyes and ears. Today he's telling producer Vicky how he got on.
"I'd always wanted to go," he says, sipping his latté at Dewsbury's Cocoa Lounge, "and it was superb. I saw shows I'd never have booked myself. Some were amazing, some less so."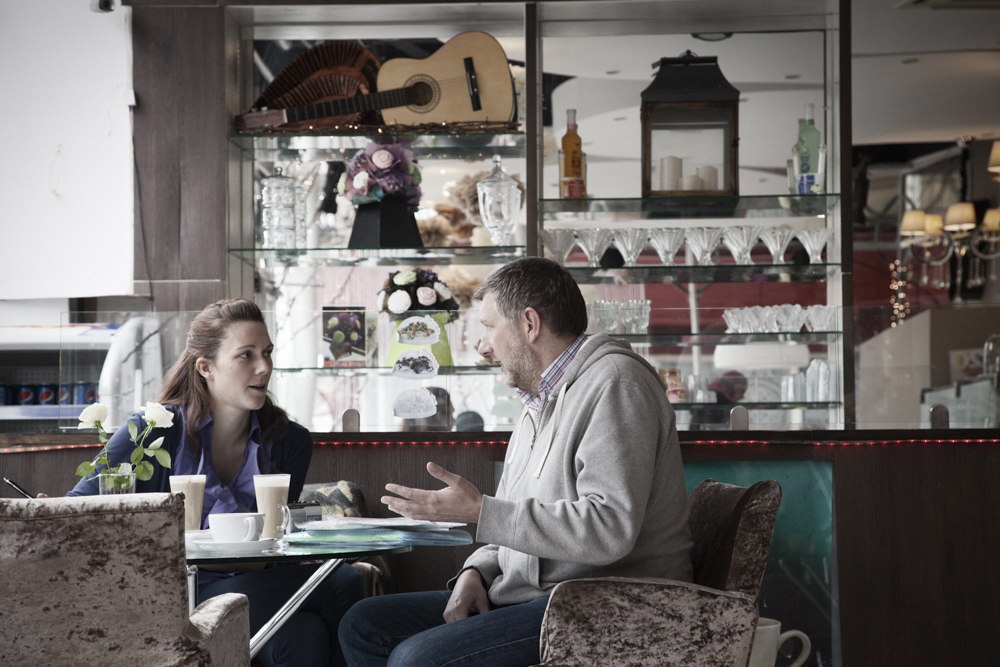 For three days Phil worked through an itinerary of health-related hour-long shows and now has a fat, plastic folder of ticket stubs, notes, programmes and posters to show for it.
"Two-fold really," says Vicky when I ask her the aim of the exercise. "Partly to see what performances we might bring to North Kirklees but also to investigate how we can help theatre and healthcare come together creatively. Phil is well placed to comment on that."
"Did you find you were looking at the work differently because you were on a mission?" I ask.
"Absolutely. I had a job to do and so I had a different mindset. If you're going for pleasure, you haven't got that switch on, have you?"
Leafing through his folder Phil describes each of the 11 shows he sat through. He talks of teenage depression, breast-shaped balloons, shadow puppets, motor neurone disease, and of seeing Jesus in a frying pan.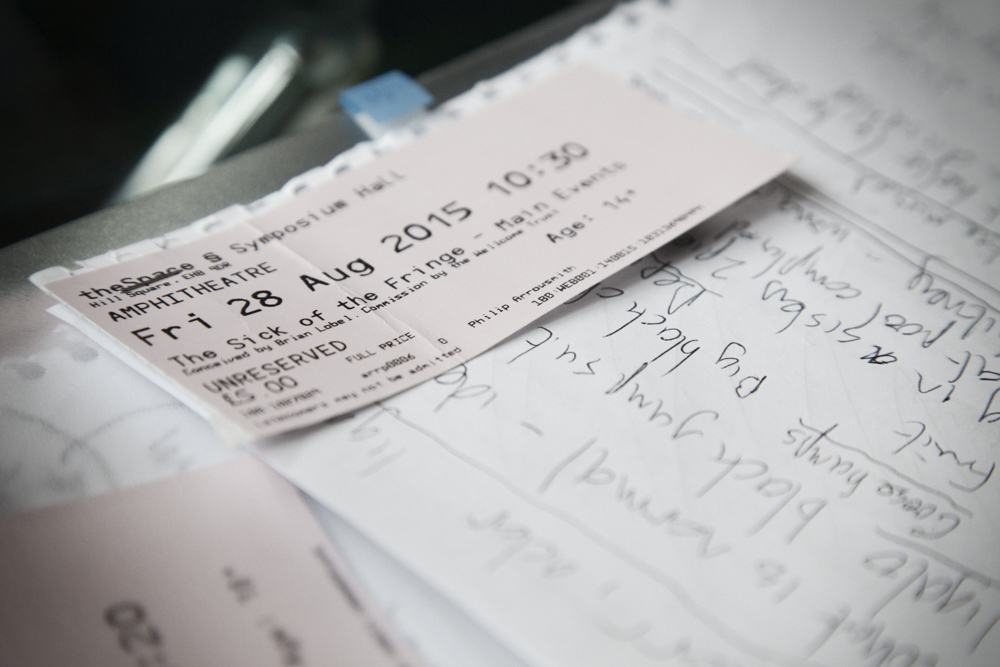 His favourite, he tells us, was Backstage in Biscuit Land, a show by Jess Thom, aka Touretteshero. "I thought you'd like that," says Vicky.
"It was phenomenal," he says, "performed by this young woman who has bad Tourettes and shouts biscuit 16,000 times a day… or so the publicity says.
"She keeps doing this" – Phil thumps his chest – "which to begin with is quite uncomfortable. But to spend an hour inside her head was just beautiful."
"Beautiful?" I say.
"Yes, the playfulness, the honesty. No two shows are the same. Some things she says are scripted but others she has absolutely no control over and can't stop herself. She talks about her love affair with her wheelchair and describes different makes of wheelchair as if they were sports cars. It was beautifully done. I walked out of there thinking she was really brave and I now see Tourette's Syndrome completely differently."
"Who do you think it was aimed at?" asks Vicky.
"Everyone. I don't think it was aimed at anyone in particular. Everyone could enjoy it."
As well as 'Biscuit Land', our reviewer was more than impressed with a comedy from a breast cancer sufferer and a short piece about the difficult conditions in a care home. "Can't Care, Won't Care was immensely powerful," he says. "The performer said things on stage about our profession that I only think about, but wouldn't talk about. That really empowers me."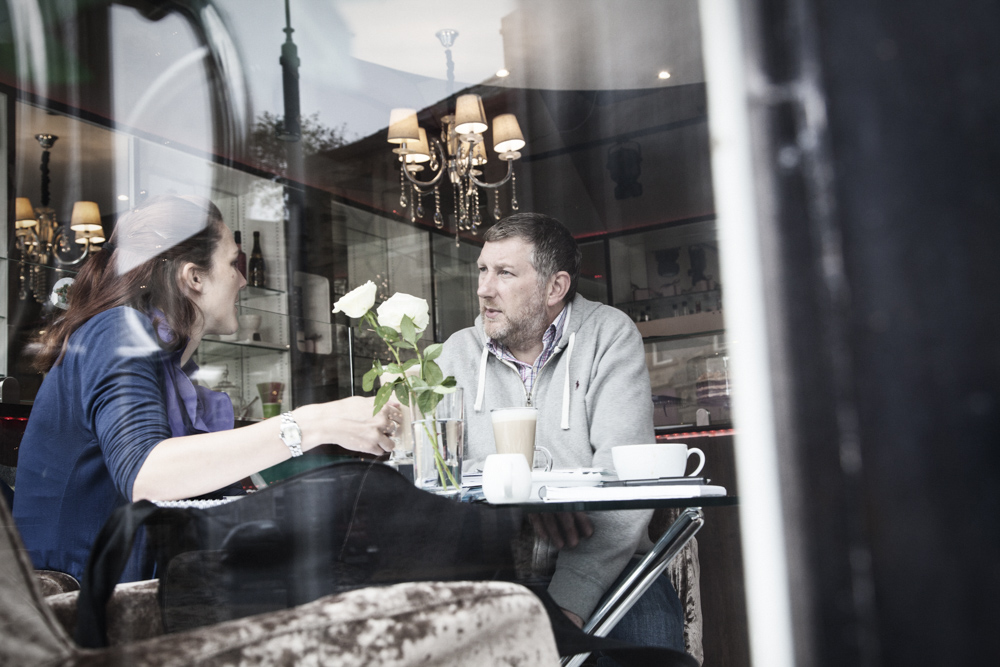 After he's reported back on each of the shows, Vicky ponders how this theatre and healthcare connection might develop. If Creative Scene brought 'Biscuit Land' to North Kirklees, for instance, where would it be staged and how would it be promoted?
Also there's the possibility of developing something entirely new. "There's lots of work from the patient's point of view, but nothing much from the healthcare workers' perspective," says Phil who's already working on an idea around 'Trust', a series of short sketches that might examine people's relationship to the corporate juggernaut that is the NHS.
Phil has clearly enjoyed and been inspired by his short trip. As a SceneMaker he's making a valuable contribution to Creative Scene's strategic thinking. He and Vicky talk about audiences, shift patterns, venues, the practicalities and politics of getting hospital hierarchies involved.
"There's lots of interesting things to think about here, let's see where we can take this," says Vicky as they wrap up.
I'm as excited as they are and look forward to reporting from a West Yorkshire hospital canteen sometime soon.