"I performed alongside Lady Gaga at the Batley Variety Club in 1968," she says, deadpan. "Not many people know that but it's a true fact. Because I am Miss Inform, you see, telling people the true facts behind the exhibits here at the Bagshaw Museum."
I cannot hold in a giggle and one of the women being 'miss-informed' turns to me and asks, "Why are you laughing? Is she lying?"
Miss Inform is on a roll. "Some people don't believe me about Lady Gaga," she tells her increasingly-bemused audience, "but she has been very well preserved like me, using mummification techniques."
There are giggles all round now as the penny drops.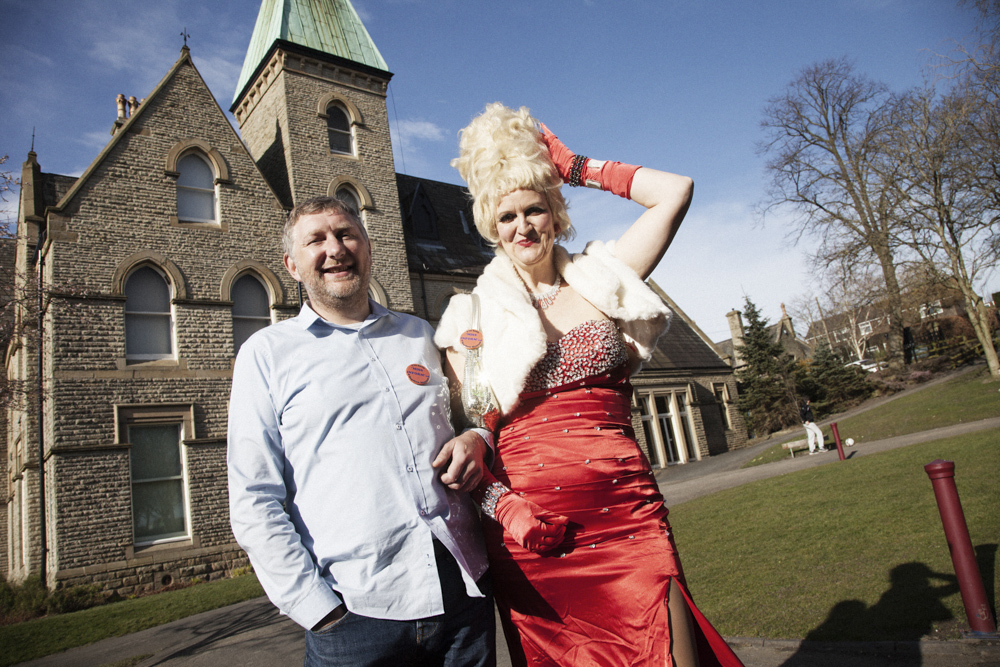 "Have you seen our Egyptian collection which does, in fact, include some 3,000-year-old figs? Slightly older than me. Shall I show you?"
To these explorers of Batley's Bagshaw Museum, Miss Inform in her six-inch heels is an unexpected and formidable sight. Altogether less formidable is Philip Arrowsmith, a SceneMaker who has come along to witness this immersive theatrical experience.
"And what sort of reaction has Miss Inform been getting?" I ask him.
"Very interesting," says Philip and then, in a whisper, "some of the blokes are a bit taken aback and some of the kids are a bit scared. But, by the time she's chatted to them, telling stories about the crocodiles and Egyptian mummies, then everyone finds it funny and really quite informative. It certainly makes them engage more with the artifacts."
"And what are you getting out of it?"
"I have an interest in putting on theatre outside conventional performance spaces. I like the idea of theatre coming to the people rather than an audience having to go somewhere specific to see it. Engaging with the public in their own spaces is really interesting and something I'd like to pursue a lot more."
"Are you just here to observe?"
"No, no," he says. "It's my role to ask people afterwards if they have enjoyed being Miss Informed," – he's giving out badges declaring they have been Miss Informed – "and that they have the opportunity to bring their own artifacts back to the museum for a special display we're staging."
Miss Inform is back from her 3,000-year-old fig expedition. "The idea is visitors come back and show us anything they collect – it could be a mug off the kitchen table – but as long as it is special to them. They bring it in, tell us its story, and we will together create a people's exhibit which will open here on the 18th April with a bit of a celebration."
The 'bit of a celebration', it turns out, is a special Museum Varieties Night with live music and a DJ which is all free. Phil's literature tells me it's on for a couple of hours from 5pm for the kiddies and 7.30-9.30 for the big kids.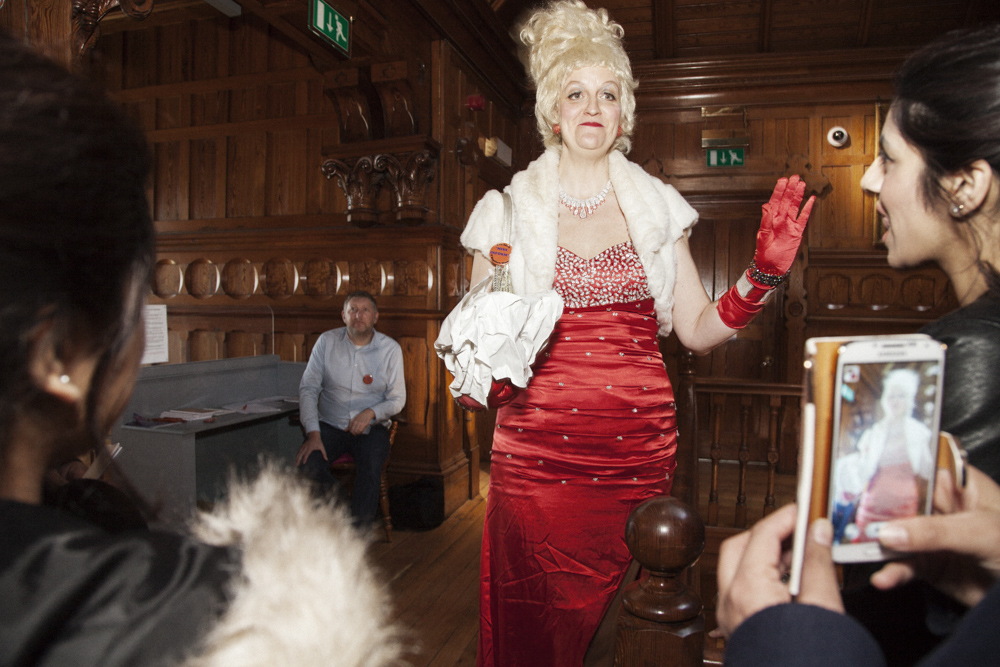 The four women – who I've since discovered are two middle-aged sisters and their respective teenager daughters – are being offered complimentary refreshment.
"These were the very chips that Shirley Bassey ate before her performance at Batley Variety Club in 1967," says Miss Inform, chip wrapper in hand.
"And are they still warm?" I ask.
She throws me a glance. "Well no, obviously. That would be ridiculous. These are some I bought this afternoon from the same fish and chip shop. Ms Bassey insists on having them flown out to her wherever she is performing in the world. She won't got on stage without a Birkenshaw chip in her belly."
The women decline the chips but accept some literature from Philip who tells them about the upcoming workshops and about Creative Scene.
As the bewildered woman head for the Egyptian mummy who, if we are to believe our eccentric tour guide is colloquially known as The Batley Spitfire, I ask whether they enjoyed the Miss Informed experience.
"I was scared when I first saw her," admits one of the young women. "I thought she was a statue but then she moved!"
"I really believed her to begin with," adds her cousin, "she has such a straight face. But it's a good idea, isn't it? It's good entertainment."