The border guard opens the side door of the minibus clutching all our passports. "Parveen Butt?" he asks in a strong accent, looking up at Parveen before he passes her passport back. "Joanne Hardcastle?"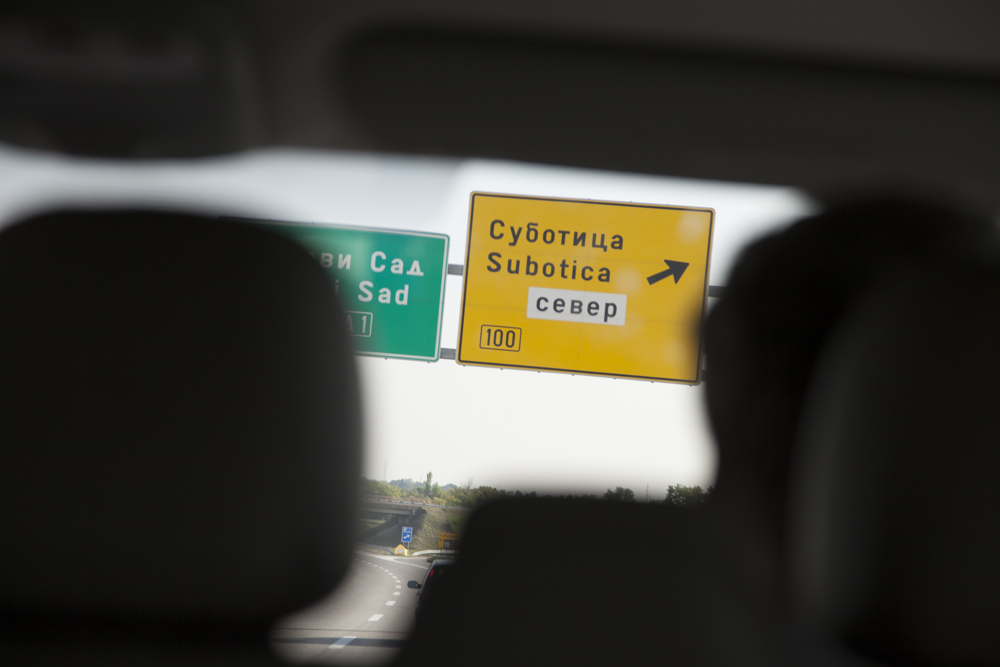 I last reported on the collaboration between Creative Scene and the charity 6 million+ when friends Parveen and Joanne were helping to make huge puppets for Holocaust Memorial Day in January.
The two local women met at an arts class they both attend at Batley Girls High School. As Joanne is a mother of three girls – two with special needs – the weekly class provides a bit of 'me time'. They've been friends ever since and jumped at the chance to volunteer on this trip.
Today we're heading for Subotica in Serbia, a city smaller than Dewsbury and Batley put together. I put my tape recorder in front of Kim Strickson, the charity's co-ordinator, and ask why.
"So far 6 million+ have done most of our work in Yorkshire, remembering the Holocaust and other genocides and connecting those events to what's happening around the world now," she says. "This EU project – Every Button Counts – gives us the opportunity to do that kind of work with other countries."
The group – there's also charity trustee and artist, Chris Squire and local artist Mandeep Samra – have flown from Reggio Emilia in Italy today where they've heard harrowing accounts of persecution from a diverse group of refugees.  A couple of months ago Kim and Chris visited Lublin in Poland, so this is the third leg of their European tour.
"The emphasis will be on the Roma," says Kim as we head off the motorway, "and that will be interesting for us because we have a Hungarian Roma community in Kirklees."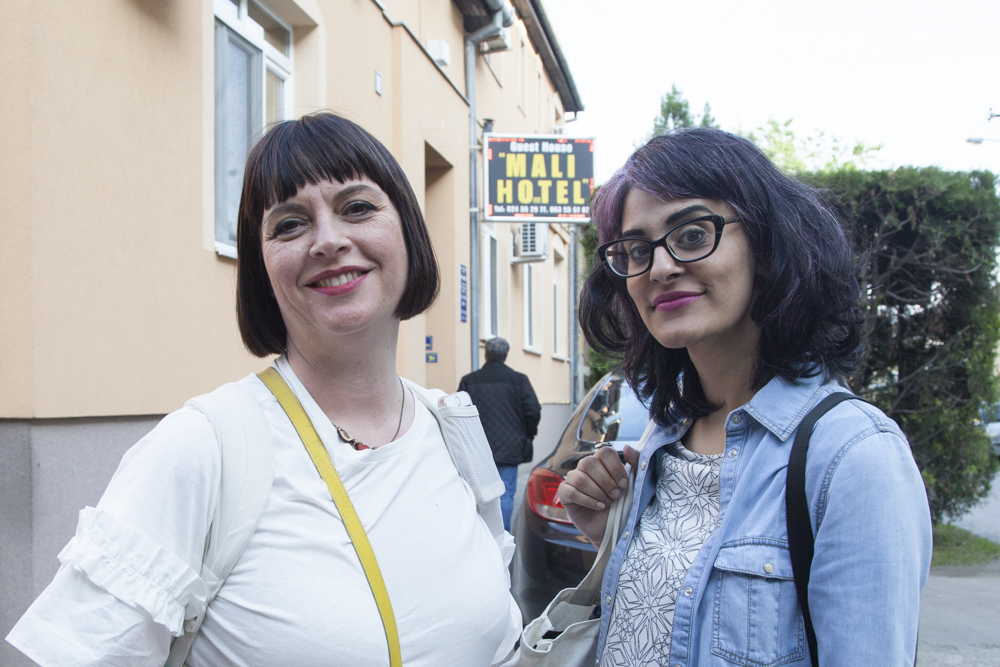 The following morning we're met by Silvija and Filip from our hosts, the Local Democracy Agency, who take us on a walking tour of the city.
The first stop is the beautiful historic synagogue, currently being restored. "It was built in 1902 in the Hungarian Art Nouveau style, back when Subotica was home to 4,000 Jews," says our cheerful guide, Sonja, as she passes out hard hats. "Now there are only about 400."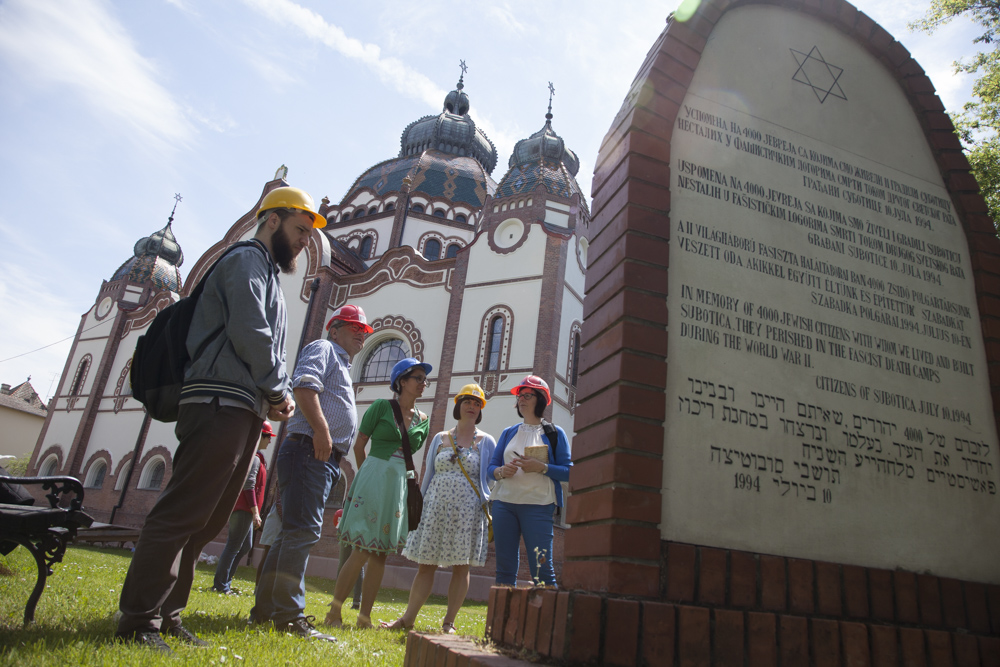 The city museum – originally built as a home for a prominent Jewish family – is followed by a look inside the impressive town hall that dominates the city centre.
"It's a living, working municipal town hall," says Sonja leading us up a central staircase into the council chamber where we take turns to sit in the mayor's 'throne'.
After lunch we take two taxis out of town to a deserted indoor market complex. Outside we're met by the president of the Roma Education Centre, Stevan Nikolic who leads us up to a small office.
"Hello, I'm Joanne," says Joanne as we all make our introductions. Thankfully a box of name tags appears as Kim introduces the project.
"The name of our organisation comes from the number of buttons we've collected to represent the Holocaust and all genocides since World World Two," she says. "Not only Jewish victims but all those who died, including Roma."
Chris introduces the first creative activity where everyone is invited to take six buttons from the several piles now laid out on the floor. Each button represents a member of their families and coloured matchsticks connect them together.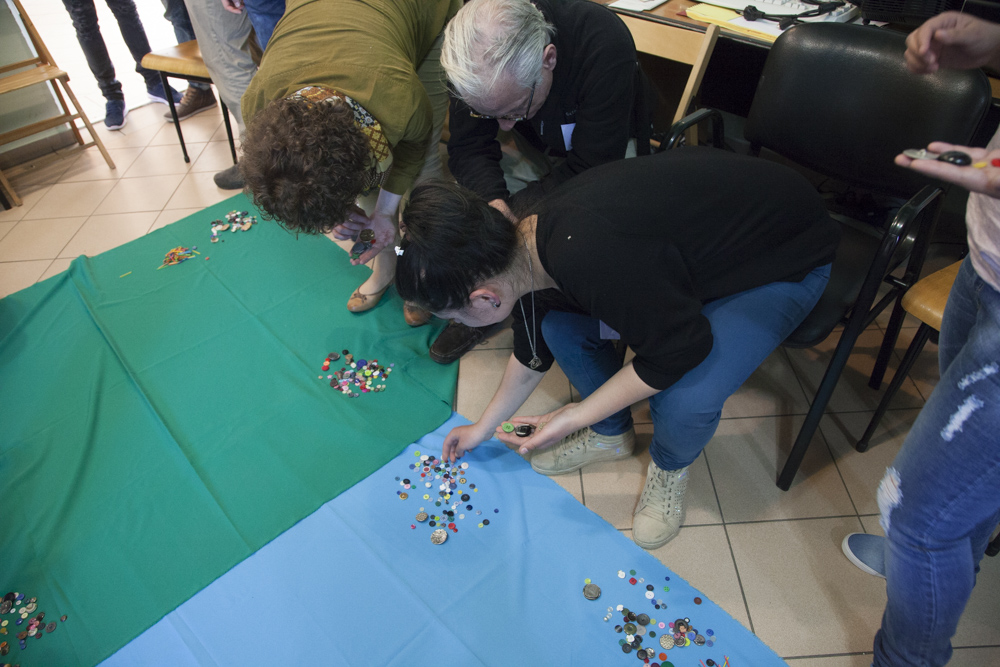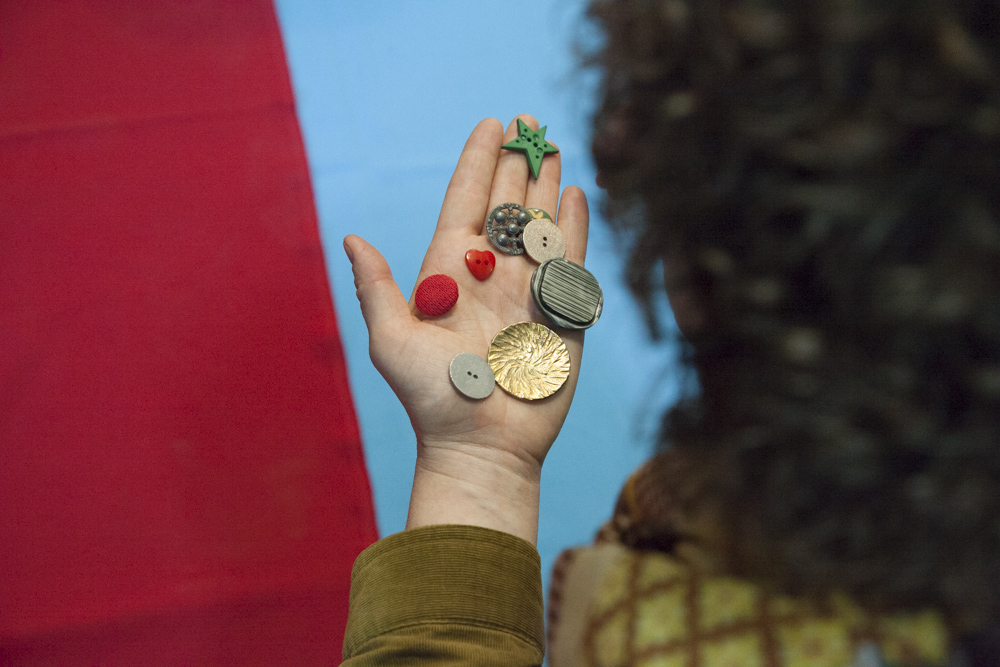 "This golden button is my mother," says Rejhana. "My father's button is bigger because he is the head of the house. These two red buttons are my sisters."
"Now place another six buttons around them to show your friends and colleagues," says Chris. A little later: "And another six to represent the professionals in your community that support you like teachers and doctors."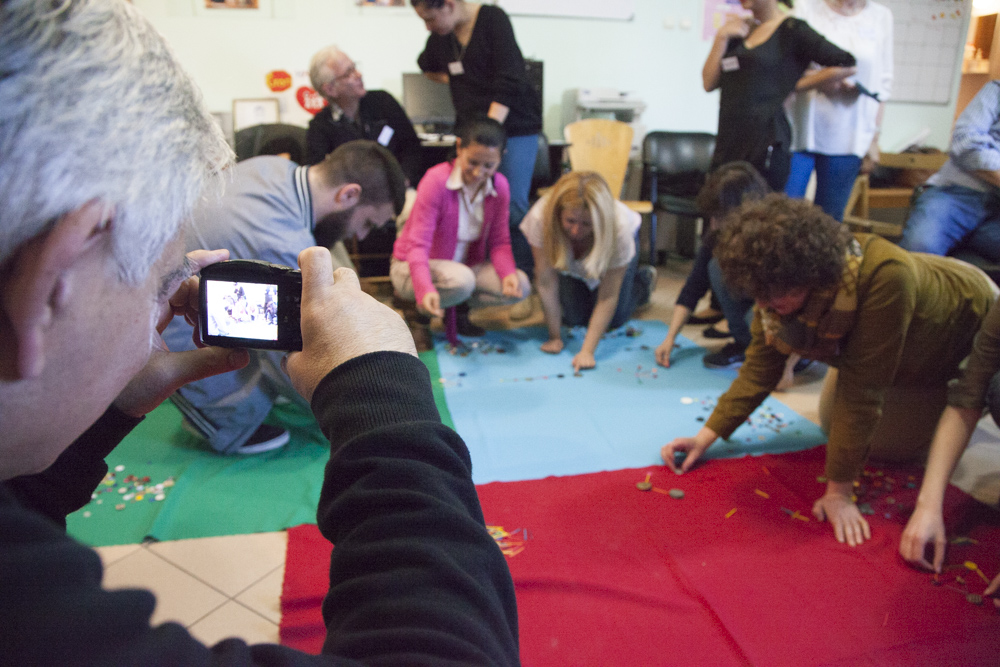 Everyone is on their knees having fun covering the floor with patterns of buttons, each one a network of personal connections.
"The next bit is not so enjoyable," says Chris. "It's hard, but now take away any red buttons."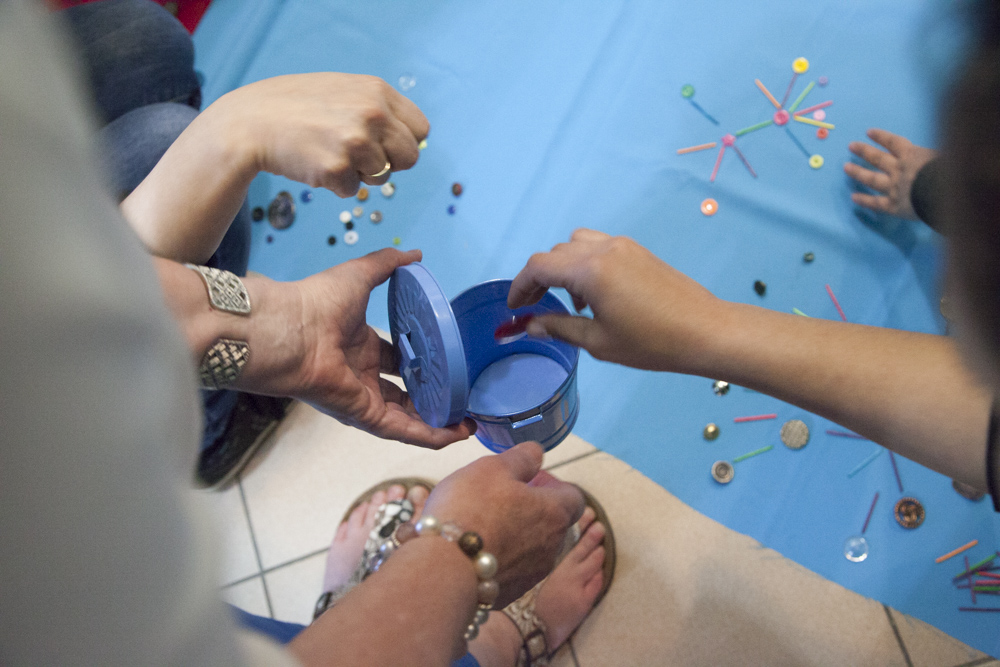 Progressively our participants dismantle their networks as Chris asks for more buttons to be removed. It's a simple exercise that brings home the individual pain experienced when whole societies are fractured by oppression. It affects people in different ways.
"Dušica found that very difficult," Joanne tells me later. "When she was asked to remove her mother – a big red button – she couldn't do it and asked me to do it for her. That made me sad too."
The Serbian trip continues here.