"This is our last scheduled meeting," she tells me as we sit in vacant office space above Heron Foods in Dewsbury, "and I don't want it to end."
For the last twelve months local artist Harriet Lawson has been an enthusiastic participant of The Faculty, a professional development and mentoring programme for artists set up by Creative Scene and its northern partners.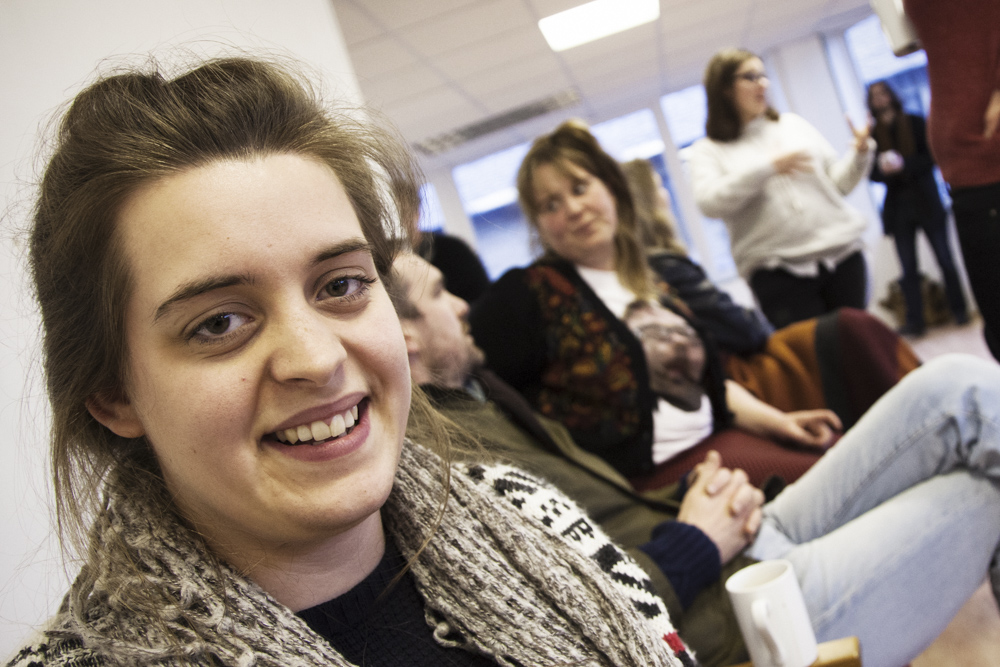 "How has The Faculty changed you?" I ask.
"I'm making work now," she says bluntly. "Before I was more concerned about my part-time job and not about being an artist."
"So it's given you permission to be an artist?" I suggest.
"Yes, I suppose it has."
Harriet, I know, is being characteristically modest. In the time I have been writing about her own personal artistic development she has not only brought other artists together for weekly art interventions around town but has also set up a successful partnership with fellow artist, Ruth Bridges. The duo are up for an O2 Think Big award at a swanky do in London next month.
"We've had lots of interest in our litter pick idea," she says, "and we're going to make a project out of everything we've collected."
"Is that where you leave a penny in place of the rubbish?" I can't keep up with all their projects and ideas.
"That's the one," she laughs, "and we've been pushing an A0 clipboard on wheels around Dewsbury, making an audit of things that are broken and chatting to people along the way."
Harriet and her fellow artists reconvene for the afternoon session. Today they're meeting with the directors of the four Creative People and Places (CPP) programmes that established The Faculty.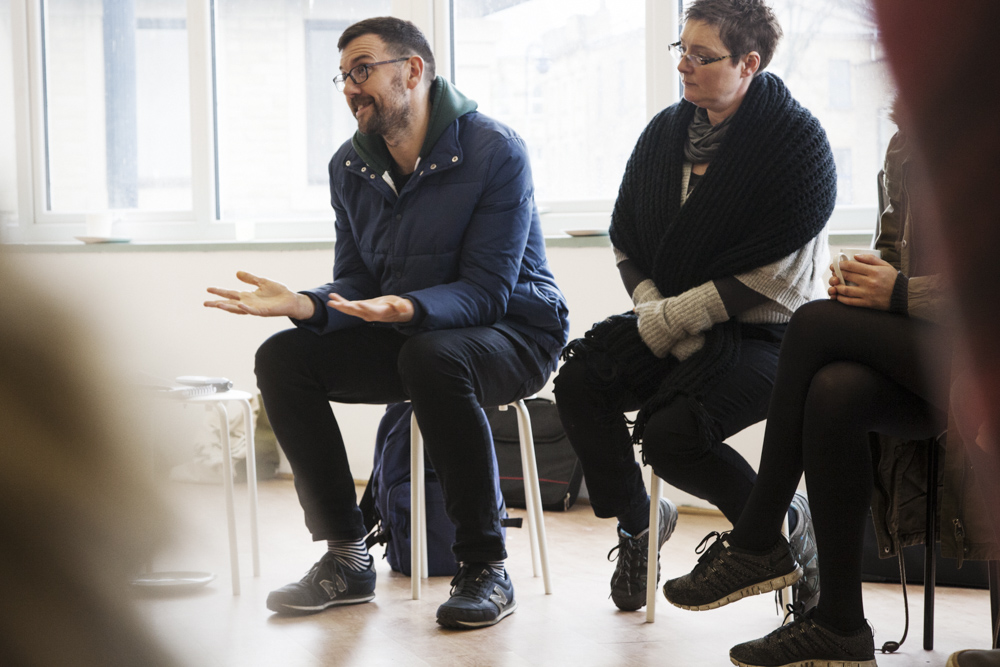 "The Faculty has very much been an experiment for us," says Patrick Fox from Heart of Glass in St Helens. "What's really been interesting is seeing the power of the network you've created, the critical mass of people sharing ideas but also demanding more.
"The CPP network was conceived around audiences and not around artist development but that is beginning to change mainly because of The Faculty and your own experiences."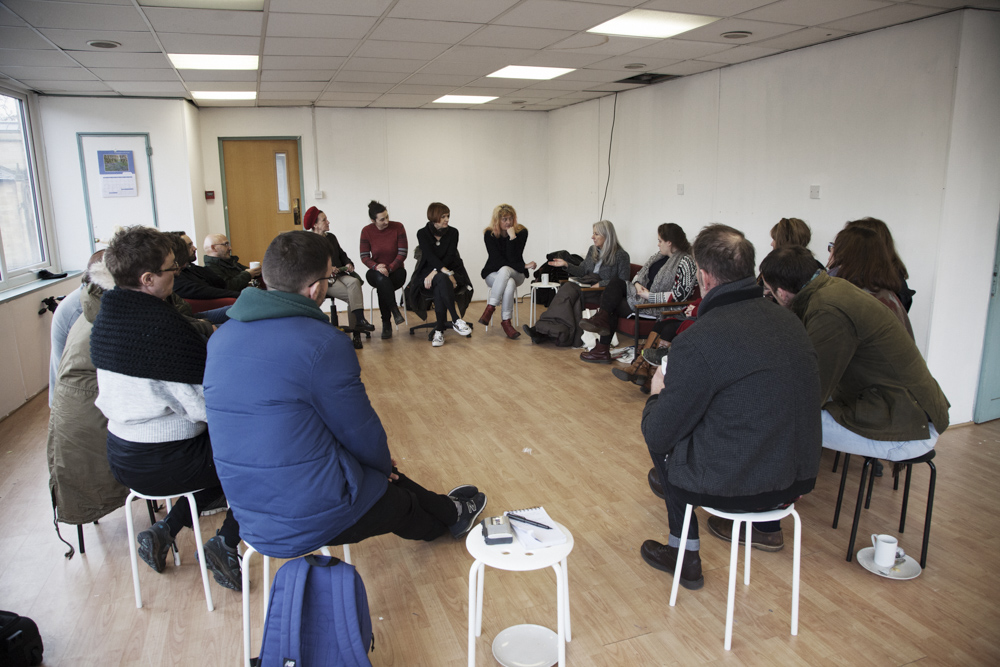 Harriet is not alone. None of the participants see today's meeting as an ending. There's talk of how to continue with some informal networking to keep the group together. And Jenny Rutter from Left Coast in Blackpool and Wyre encourages everyone to attend the one-day professional development workshops scheduled.
"It's really important we value ourselves as professionals," she says, "and invest time in our own training, just like solicitors or plumbers would do."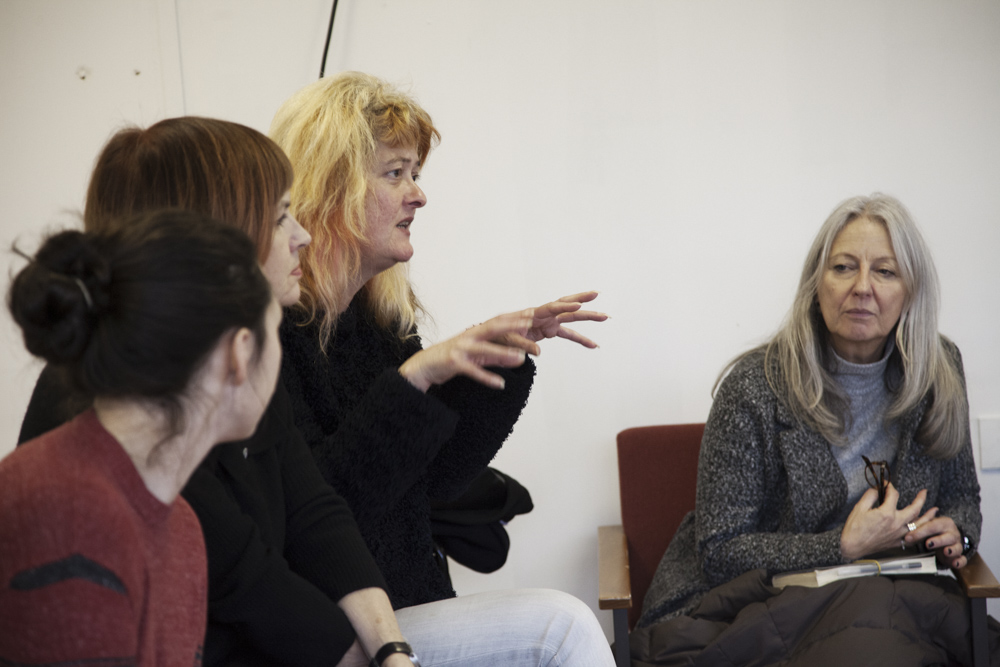 With a room full of socially-motivated artists, talk of the political landscape is not far away. There's concern that, because of local authority cuts, many practitioners are finding themselves working in vulnerable communities with little or no support from other professionals.
"Sometimes there just isn't anyone on the ground," says Creative Scene director, Nancy Barrett. "We've been wanting to work in a neighbourhood near here called Dewsbury Moor, but we can't find the people – youth workers, for example –  who have a paid role to work in those communities to support them. We can't put artists in risky situations. What do we do? It's a real challenge. But it's not going to go away."
Like so many others, these practitioners are feeling their way through unfamiliar scenarios. Old models of community engagement won't necessarily fit any more, despite the need for artistic interventions being greater than ever.
I look forward to following Harriet's journey as she navigates this new terrain.
The Academy professional development workshops continue in Blackpool from now until March.