Today's the launch of the West Yorkshire leg of Idle Women's On The Water project. The Shepley Bridge Marina near Mirfield will host a new canal boat for the next six months or so.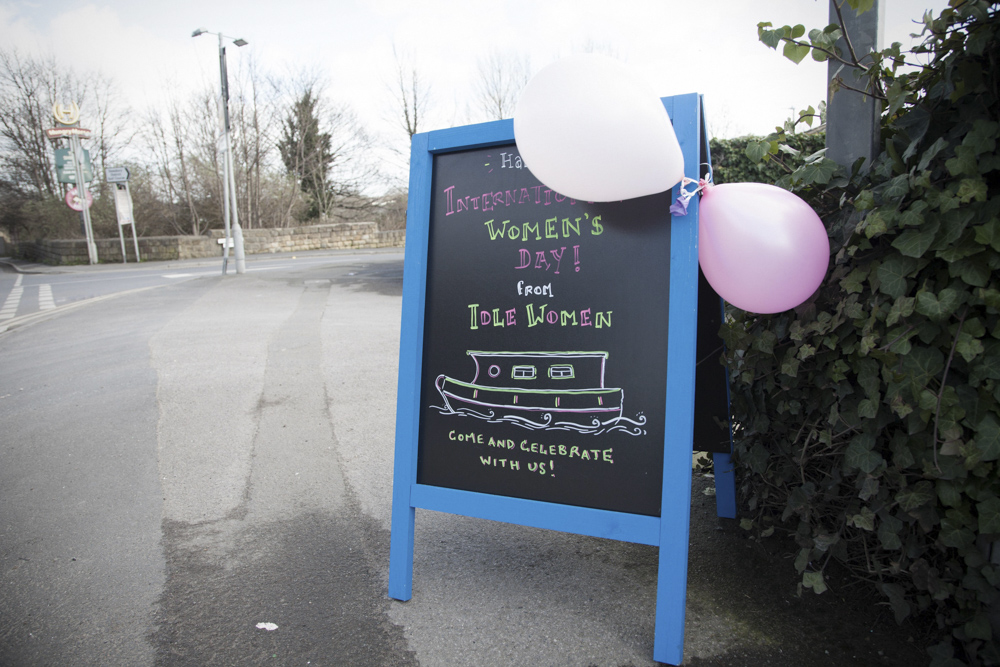 "I read that last year, on International Women's Day, you launched the project in Burnley," I say to Cis O'Boyle, co-project founder and 'caretaker' of the 'Selina Cooper'.
"I can't believe that was a year ago," says Cis as we sit in the marina's café. "A lot has happened since then."
Cis and fellow project founder Rachel Anderson worked together on large-scale art projects in London before setting up Idle Women in 2015. "Where did the idea of building a boat to run creative projects by and for woman come from?"  I ask.
"While working on one project together we realised our whole creative team – a bit by accident – were women," explains Cis. "It was really refreshing. There was a freedom to express ourselves without being patronised, a real immediacy of creative exchange and genuine encouragement between each other that's not typical in a patriarchal environment."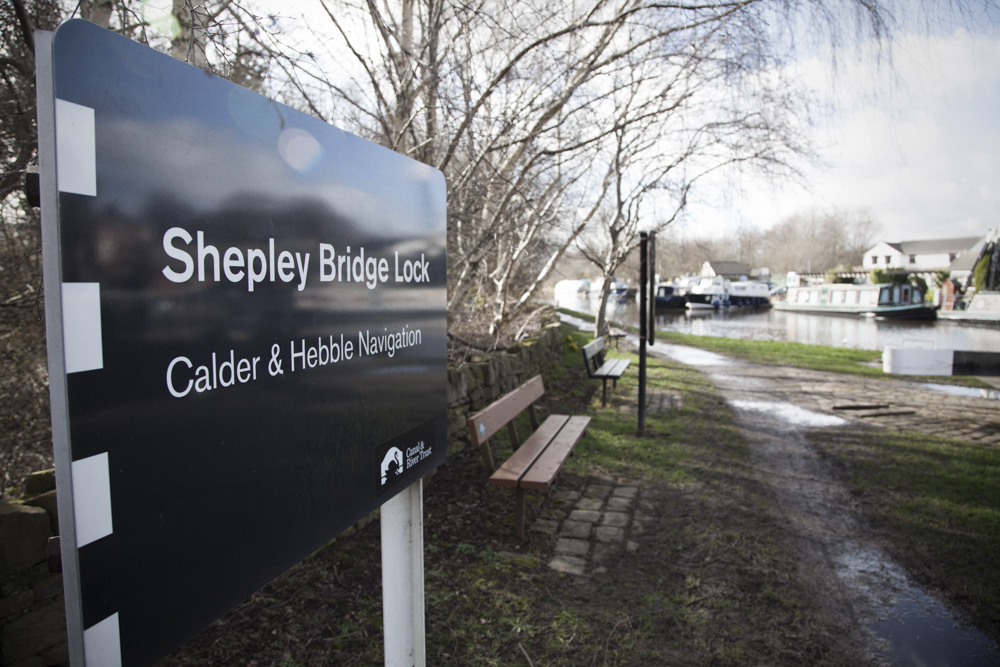 Idle Women relates to the name given to the women who worked on the waterways during the Second World War.
The Selina Cooper, designed and built by women, is named after a Lancastrian suffragette, the first woman to represent the Independent Labour Party in 1901. And it was in the shadow of Burnley's textile mills where the anything-but-idle project began last year.
Cis and I walk to the canalside where the boat is receiving visitors. "You're welcome to have a look from here", says Cis, "but it's a women-only space inside."
I take a shot or two from the stern. "And there's accommodation as well?" I ask, peering into the cabin.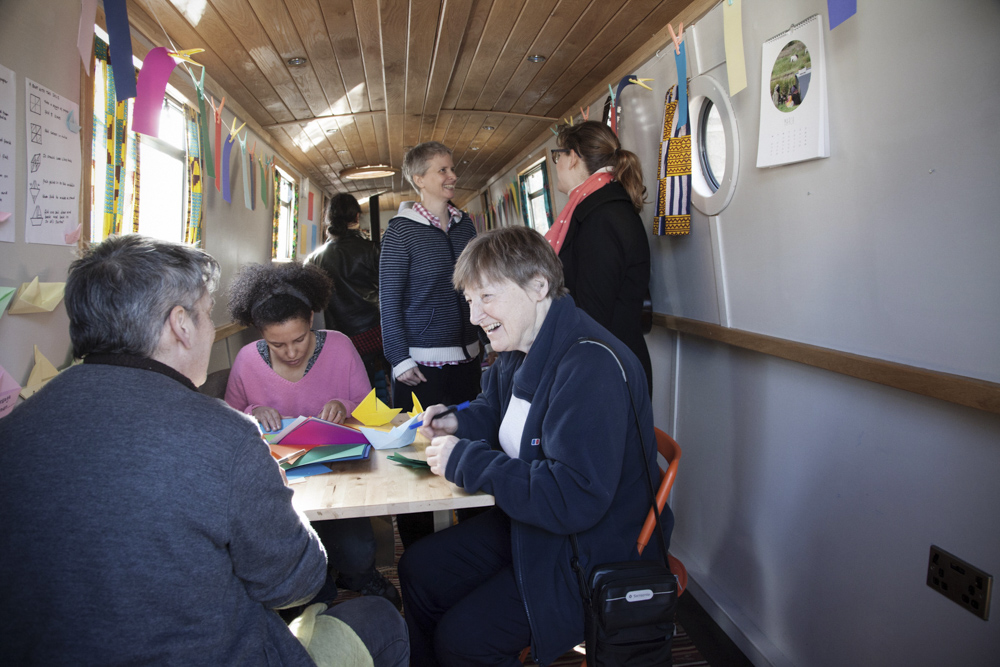 "There's a small galley kitchen at the other end and enough room for two to sleep on board. This year we have two artists resident for three months – Nicky Bashall and Stella Barnes – who'll be leading lots of activities."
I jump back on land as half a dozen smartly-dressed older women are helped onboard. "We've just had lunch at the golf club and thought we'd have a look," says one.
"We saw it on Facebook," says another, by way of explanation.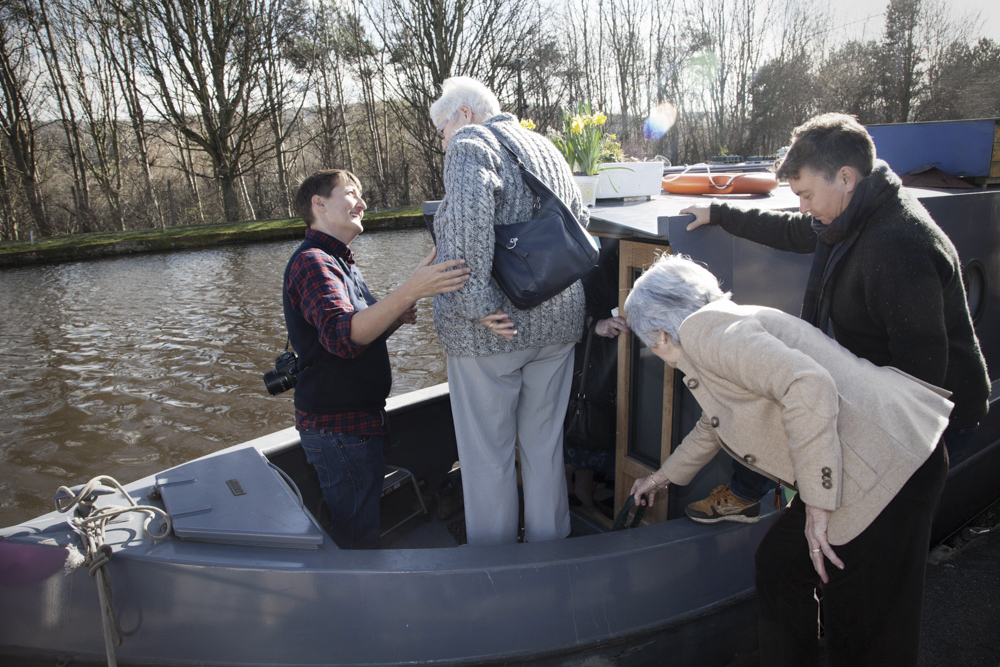 As they pour in, others come out, including Ashleigh Beattie, a local artist and supporter of Creative Scene who I haven't seen for a while.
"How's your little one? How old is he now?"
"Fifteen months and very active," she says.
Ashleigh moved to Dewsbury a few years ago and, as a visual artist, she quickly tapped into the local arts scene, always keen to get involved with new initiatives. "Are you thinking of applying for one of the little residences?" I ask.
Cis explains. "We're inviting women to apply to stay on board from two days to two weeks. You can do whatever you want: sit and have peace, read, draw, anything. In exchange we ask you to make an invitation for other women to join you. That could be just sharing tea and cake, or running a workshop or sharing a skill."
Before I leave I chat to Stella who will be staying on the Selina Cooper for the next three months. She's just come to the end of a twelve year stint as Director of Participation at London's Ovalhouse. A canal barge on the Calder and Hebble Navigation will be a big change. I ask her what's she got planned.
"I used to be anxious about having a plan but, over time, and having interrogated the ethics of participatory work, I've abandoned planning," she says, frankly.
"If your planning is too rigid you don't have that experience of time trickling away, of being immersed in what you're creating," Stella says. "The process of getting lost in creativity is really exciting. You only have your own skills and ideas to navigate the route. That's quite a nice metaphor for being on a boat."
Visit the Idle Women website for details of forthcoming activities on the Selina Cooper.