It's just after seven and The Butchers Arms on Halifax Road is already buzzing. We battle through the players around the pool table and head upstairs where a buffet is being laid out.
"Remind me why we're here," I ask Creative Scene producer Vicky after we've ordered our drinks.
"We want an update on our play The Ruck, she says, "and Kevin and Craig are due to meet here tonight."
It's true. It's been a while since I reported on the read-through around the big table in Creative Scene's offices, so a re-cap is due.
The story so far. Commissioned by Creative Scene, playwright Kevin Fegan has written a play about Batley Bulldogs Girls' Rugby team, coached by Craig Taylor. Last year, after an unbeaten season, they became the UK's first female rugby squad to tour Australia. The Ruck is inspired by the girls' exploits in both Batley and 'down under'.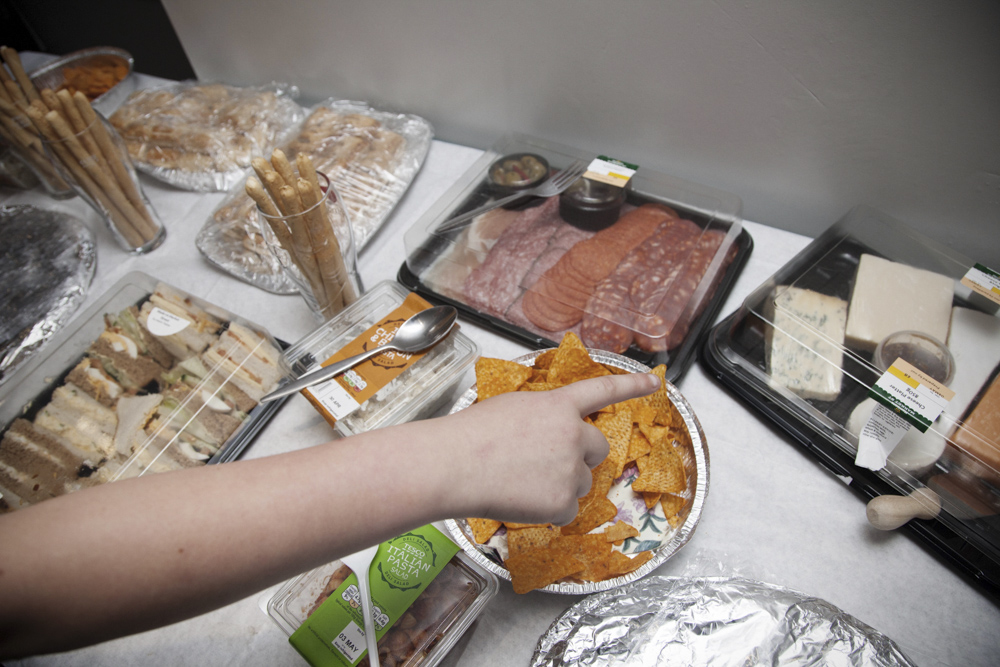 "We've now appointed a director, Joyce Branagh," says Vicky, "and Rebecca Foster will be assistant director which will be great opportunity for her to work alongside an experienced professional.
"It'll premiere at the Lawrence Batley Theatre in September," she says, "before going on a Yorkshire-wide tour. And before that we'll do some little 20 minute 'shorts' at places like Batley Festival and at the Rugby Club."
Negotiating his way through some excited young children, Kevin joins us at the bar. "Vicky tell me you helped choose the director," I say once he has his pint. "Do you like to be involved in the production process?"
"I do. I'm that kind of writer. We were clear we wanted a female director and I'm delighted we've appointed Joyce. I'll be going along to the casting sessions and rehearsals too."
"Do you have a type of person in mind for your characters?" I ask.
"No. I like to be surprised. Often it becomes apparent during the auditions who the right person is. You have to be careful not to close the door to what someone might bring to a role."
"I like to be at the rehearsals as well, to be part of the team. I'm clear about what I'm good at and I want everyone else to be good at what they do. Everyone brings their own skills to a production."
"And tonight it's a presentation evening," I suggest.
"Yes. Last year – hot on the heels of the Aussie tour – Craig asked me to present some trophies, which was lovely. And it's been a while since I've seen them all, so it'll be good to touch base."
Kevin is keen to keep up his connection with the Rugby Club. "There's no closure with a play until it's put in front of an audience. I'm looking forward to hearing the comments of those who've inspired it. It matters to me what people think."
While we've been talking Craig has arrived with large boxes of trophies. Once they're laid out he joins us at the bar and he and Kevin seem to continue where they left off.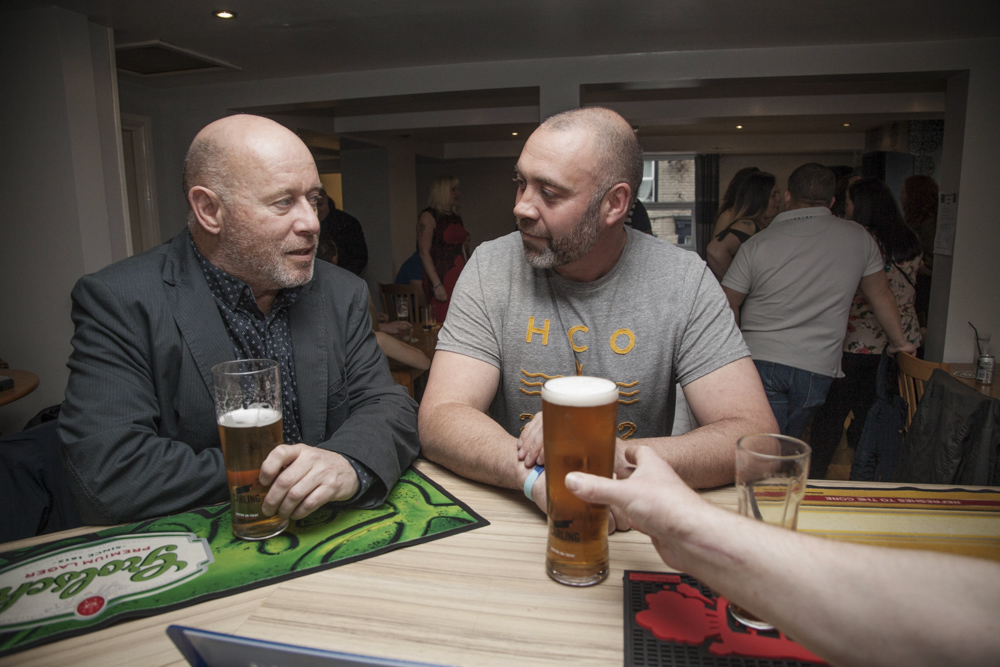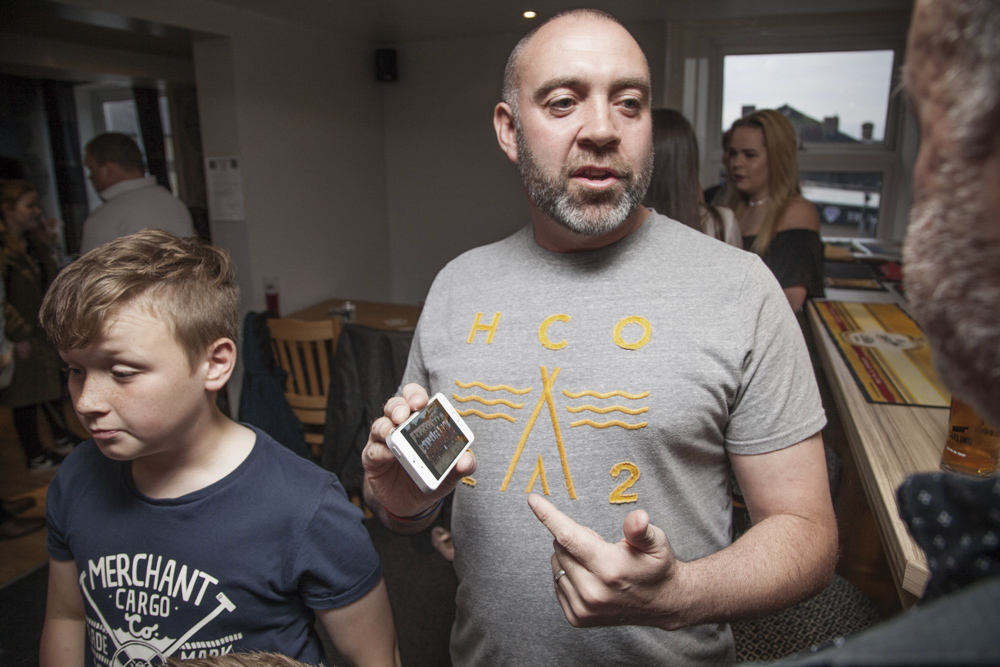 It turns out last year's winning team have pretty much dispersed. "Some are old enough now for the open age women's team," Craig tells Kevin, "and some are now playing union."
"You brought that in, didn't you?"
"Yeah. The girls play both over there," he says, meaning in Australia, "and it makes sense for them to play both league and union here too. The seasons don't collide. So why can't the girls play both?"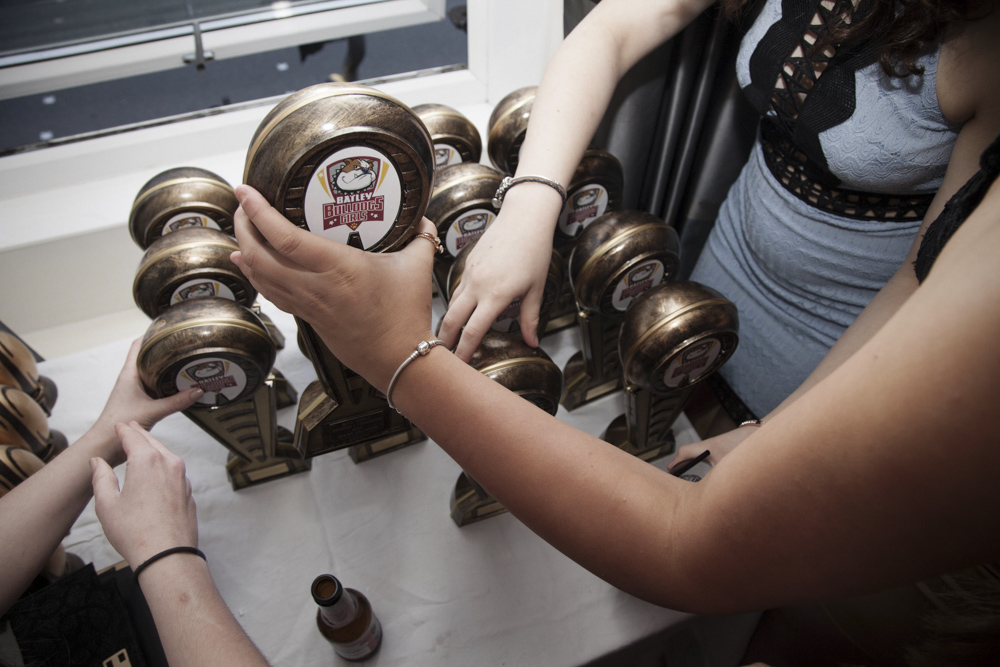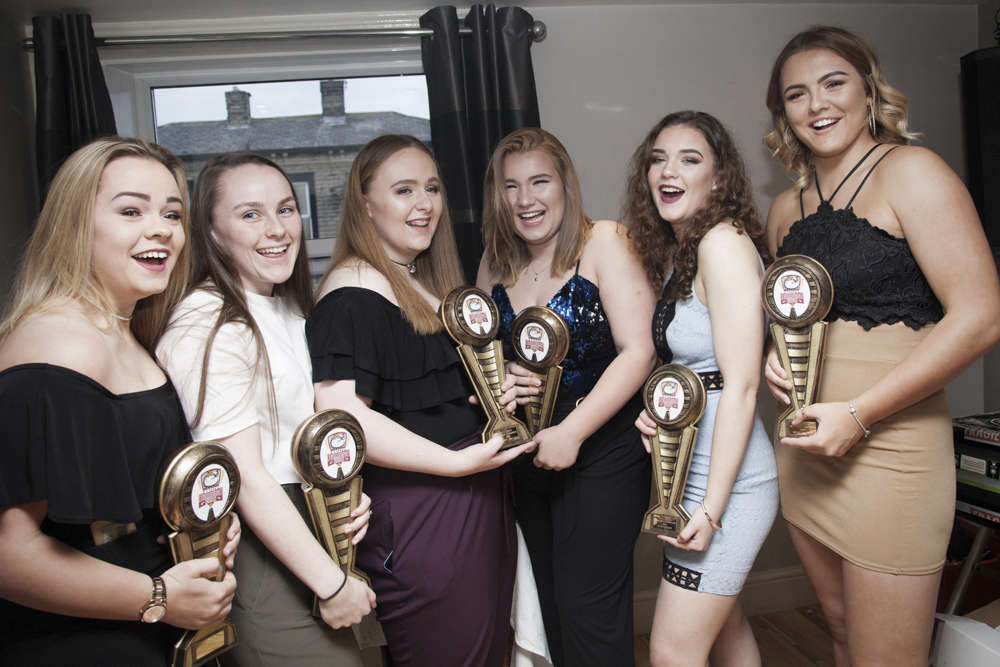 There have been other spin-offs from the Aussie tour too. A couple of the girls – including Craig's own daughter, Millie – were invited to go on a New Zealand tour with the team that hosted them.
"And now they've been offered a full-time rugby league scholarship in New Zealand. They're thinking of going out there to study and play full time," Craig says, proudly.
"And I hear there's a chance the play might go out to Australia too?" I say. "That would be great."
"Having The Ruck put in front of audiences here in Yorkshire will be brilliant," says Kevin. "Taking it to Australia would be a real bonus."
Tickets for The Ruck's premiere are on sale now.