"So what's this opera called then?"
"L'elisir d'amore," 11-year-old Imogen tells me in her best Italian accent.
"It's a love story," says Kadie. "He drinks a potion and all the women fall in love with him."
"Not exactly," someone chips in, "he inherits loads and loads of money and everyone's attracted to him because he's a billionaire."
"And how does it end?" I ask.
"It's not about love potions or money," says 11-year-old Erin. "They realise they truly do love each other."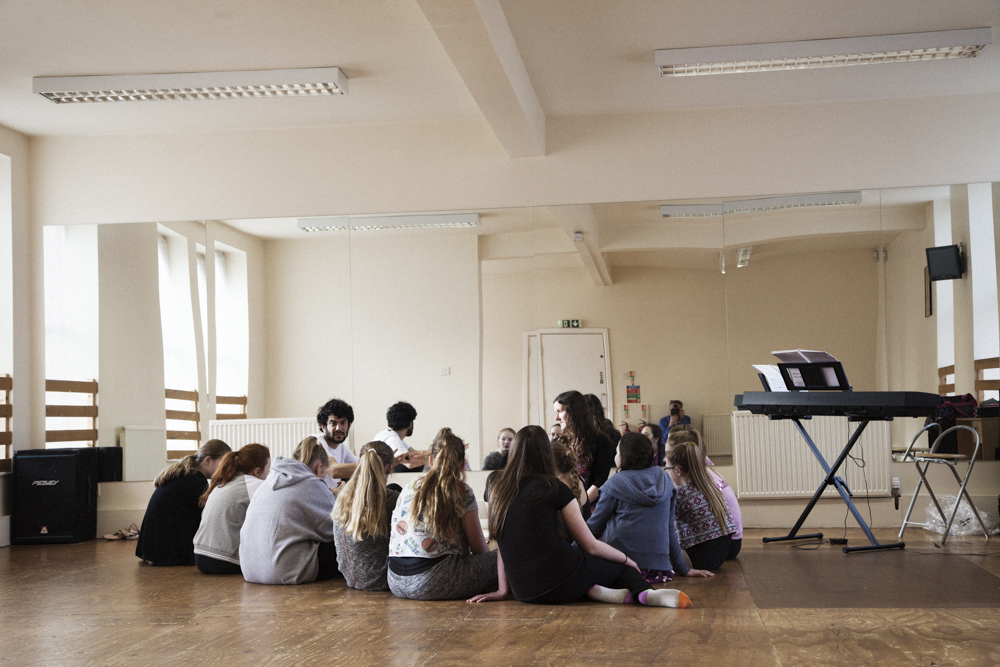 These dozen of so girls from the Sarah Taylor School of Dance are about to start the final rehearsal for their part in the upcoming Batley Does Opera. For the past few Saturday afternoons they've worked with Opera North on their song and dance routines.
"What have you been doing so far?"
"Working on our characters," says 10-year-old Reece. "They're playing the bulky men," – she points at the older girls – "and we're playing the women."
"Bulky men?"
Amelia explains: "There's a part when the men from the navy come in and show off their muscles and the women walk around trying to ignore them."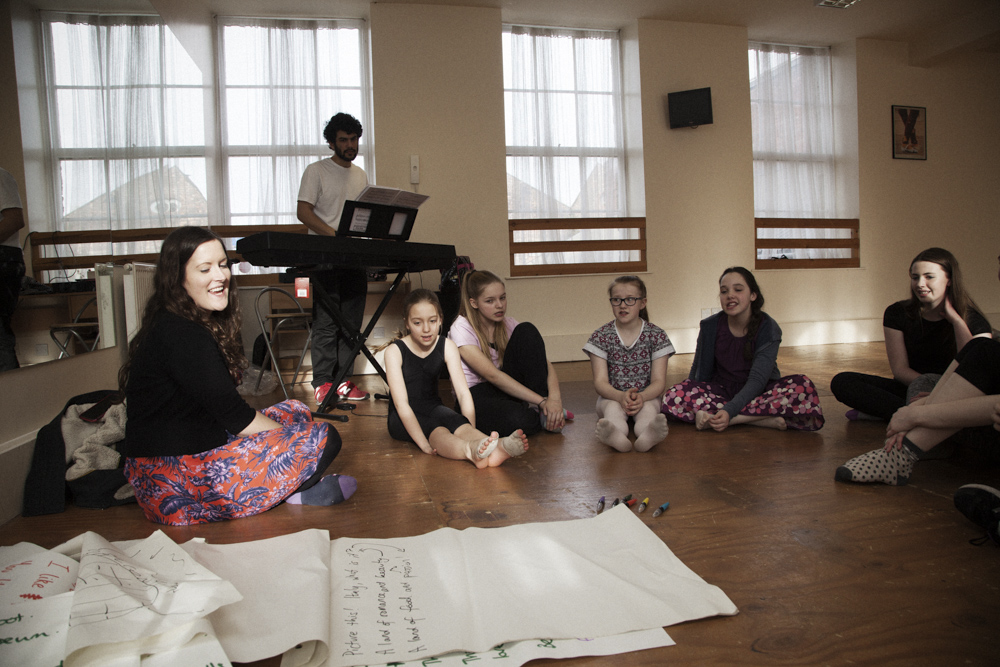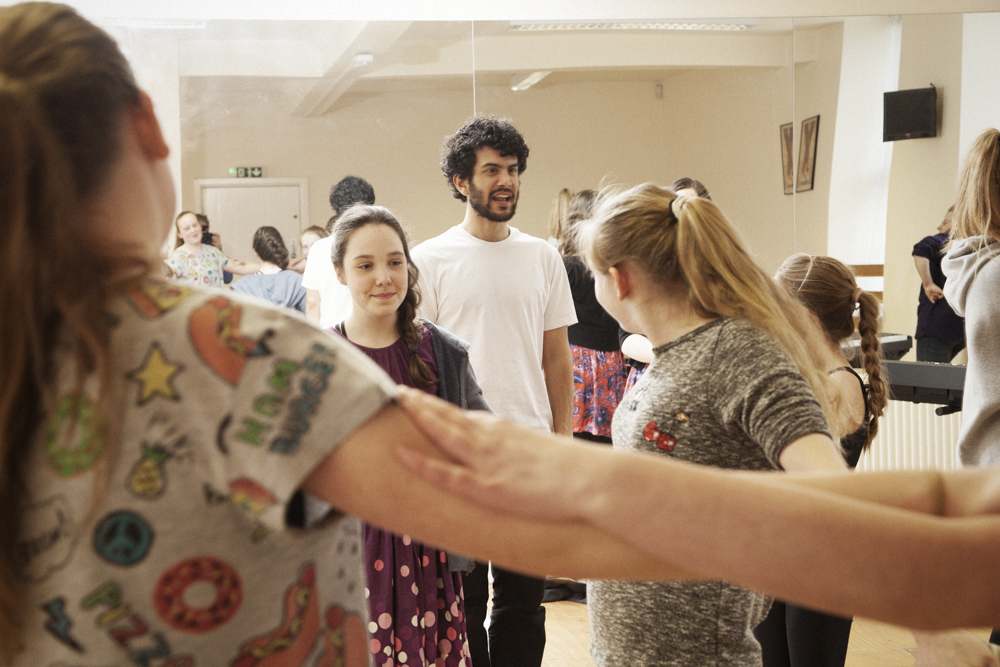 "What's been the best bit so far?" I ask.
"Making up the songs," they all reply.
Having been to rehearsals for each of the three amateur groups who will perform in a week or so, I can see how composer Omar Shahryar works with each to develop their characters. He teases out lyrics and within minutes they've written their own song which he puts to music.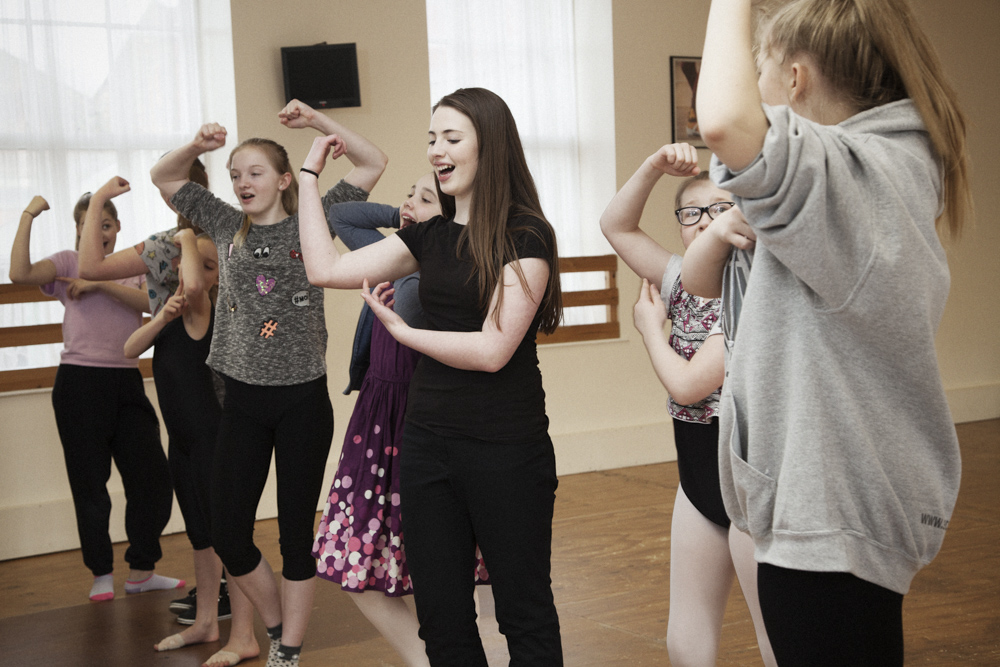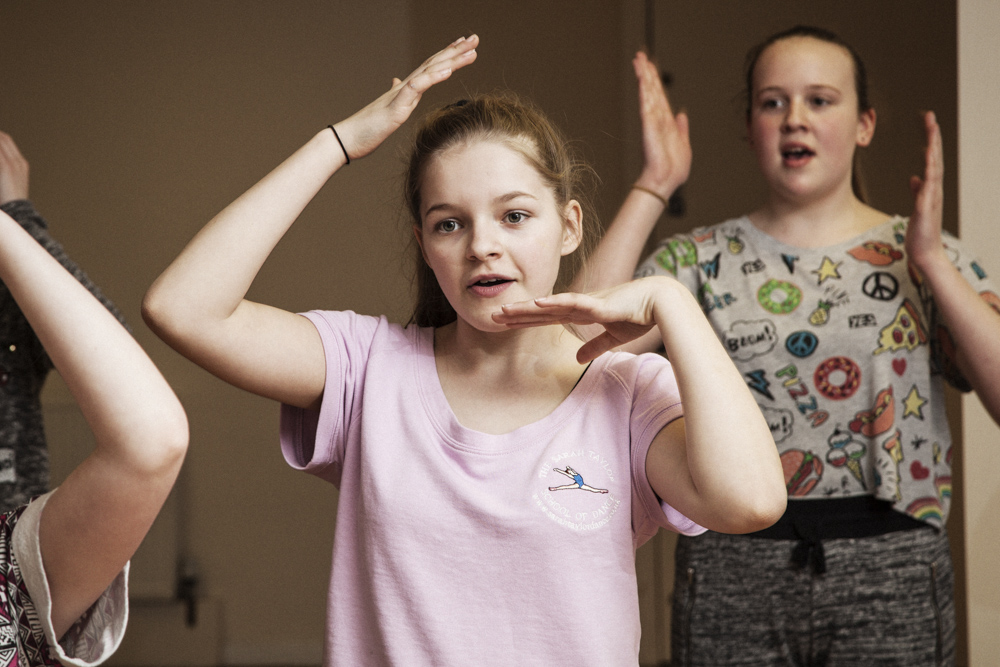 Opera North vocal coach Kathryn Sturman gets the girls warmed up with the 'Frothy Cappuccino' song as I ask dance school owner Sarah about the project.
"At first I didn't get many takers," she says, "these girls are more used to ballet and tap. They didn't think they could do opera: they didn't think they could sing."
"A frothy cappuccino is a tasty drink
from far away in Italy."
"They can sing brilliantly," I say as the warm up song reverberates around the practice room. "What's it been like for you as a local group, getting involved with Creative Scene?"
"It's been really good," she says, "these young people wouldn't normally have the opportunity to work with professionals like Kathryn and Omar."
"And what about bringing opera to Batley?"
"It's a brilliant idea, let's hope lots of people come and see it," says Sarah. "It'll be great for all the groups to get together on the night and see what everyone else has been doing."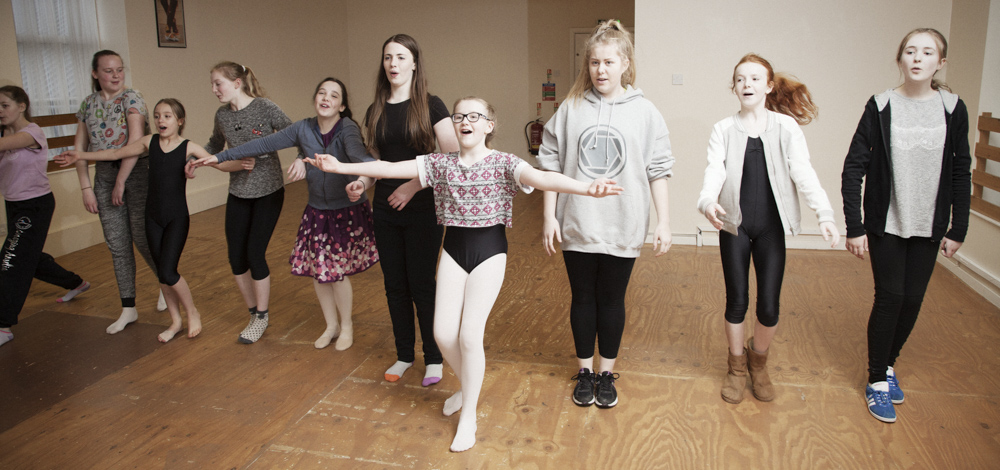 Omar is drawing a plan of the Batley Methodist Church on flip chart paper. "You lot and Nemorino are both trying to get Adina's affections in this song," he says. "After you've finished singing then you start to call Nemorino names: Shut up you idiot! Sit down you big… fat head!" The girls love this idea and immediately descend into a discussion of better insults.
Parents are invited to watch a run-through at the end of the rehearsal. There's marching, saluting, muscle-flexing and gondolier-punting. The girls confidently belt out the opera tunes and their made-up versions. Proud applause follows.
It turns out Imogen's mum is in the Batley Community Choir and so mother and daughter will be 'doing opera' together.
"You're both after the same girl," I remind them.
"And we have to call you names," says Imogen to her mum.