"I was commissioned to hang around Batley Bulldogs to see if there was a play there," says Kevin once everyone is settled around the table.
"I went to see the girls train, spoke to some of them and thought this is what I want to write about. As it happened, Batley Bulldogs Girls – who are UK champions – were about to go on tour to Queensland, Australia."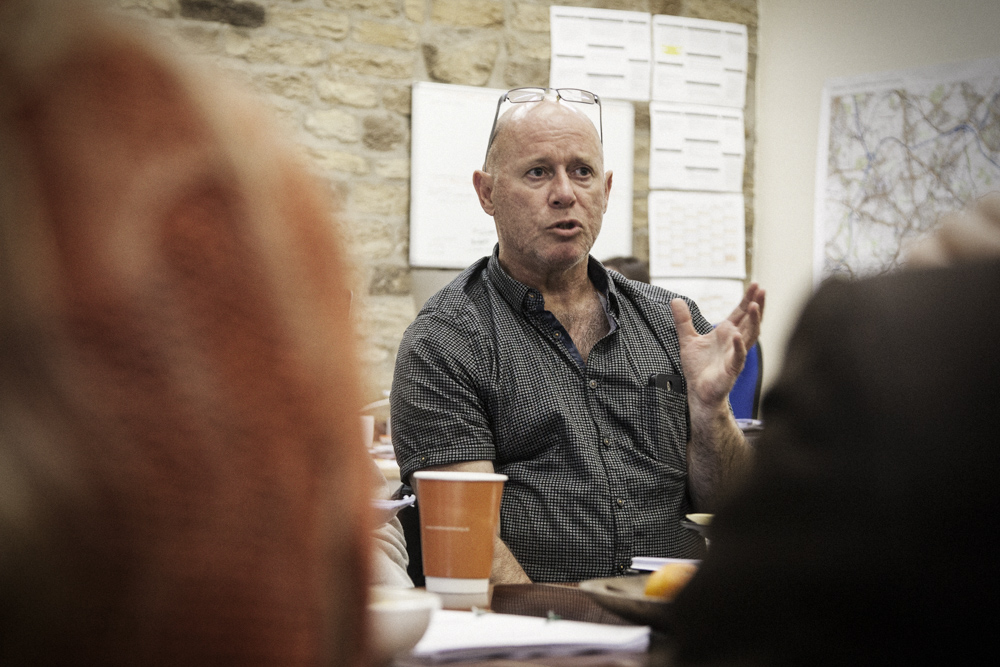 There are a dozen or more people around the big table in Creative Scene's Dewsbury office. They're all here for the first reading of The Ruck.
Playwright Kevin Fegan explains how he was invited to join the 60-strong tour group that, as well as the under 16s rugby league team, included parents, siblings and grandparents. "It was an amazing experience for us all, in different ways," he says, cryptically.
"And so this is the outcome. It's a developed first draft that I'm looking to improve so I'm hoping for some honest feedback from you all."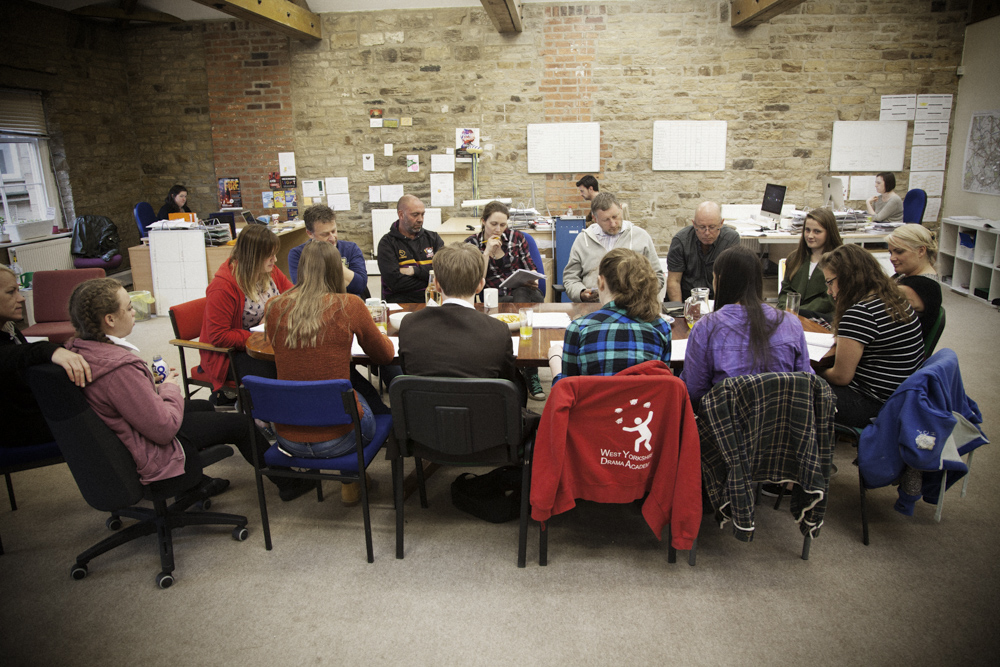 The readers include SceneMaker Rebecca and her students from the West Yorkshire Drama Academy, all poised to read their respective parts. For Kevin, and for the commissioners, it's an opportunity to hear the play come alive.
Team captain Evie is here with her mum as is head coach Craig, with his eldest daughter and scrum half, Milly. They all know their experiences down under will feature heavily in what they're about to hear.
"Okay," says creative producer Vicky, "Let's dive straight in. I'll be reading stage directions. Scene One."
For over an hour we hear how the team comes to terms with its latest recruit; how the players and their families prepare for departure and how, once arrived, relationships become strained in the antipodean sunshine. Evie's mum giggles throughout.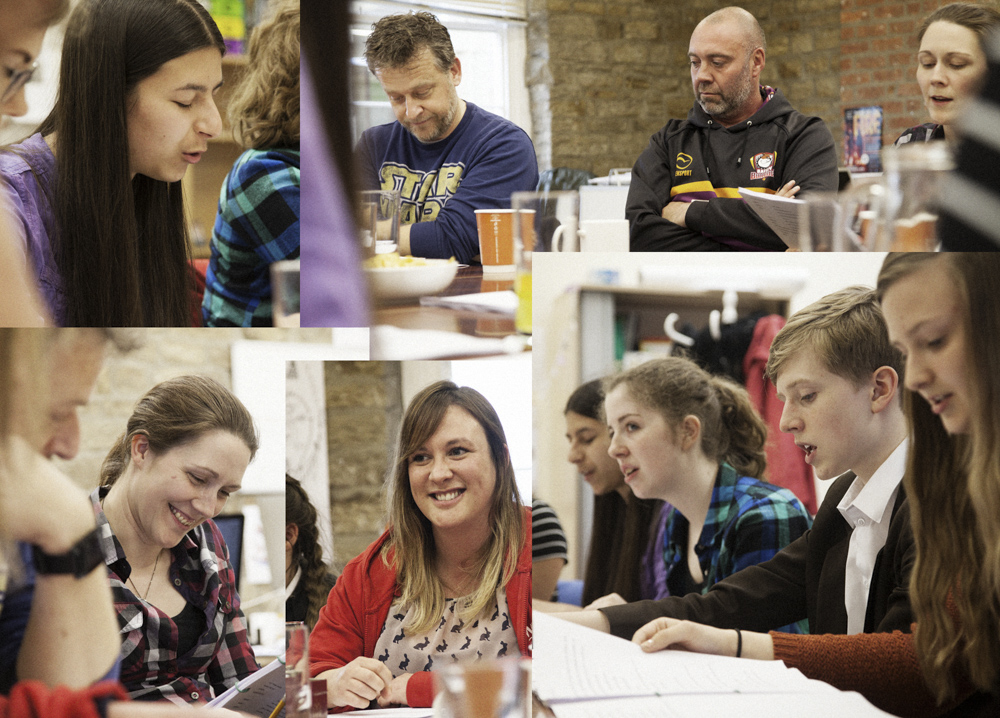 "It sounds brilliant," I say to Rebecca when they reach the end, "I can already imagine it on stage."
"I don't know a thing about rugby but I thought it was great," she says. "For a first reading it was fantastic.
"There's lots of drama in it," she enthuses, "interesting relationships between believable characters, and important issues raised which is lovely to see. And I liked the reference to the famous people who've come from this area. It's good to see Batley in a positive light."
Fifteen-year-old Milly is swinging gently in one of the office chairs, "So, what was it like listening to that?" I ask.
"Good," she says.
"You've done the double really: the first UK girls' rugby team to tour abroad and now the first to inspire a play."
Milly smiles broadly and her mum, Amanda, speaks for her: "It's unbelievable really. So much of it brings back happy memories," she turns towards her daughter, "when you all ran into the sea together and the bra incident… that was very funny."
"I thought Kevin did well getting inside the heads of teenage girls from West Yorkshire," I suggest to Evie at the other end of the table.
"On the way to games he'd come and sit at the back of the bus with us," she says.
"Earwigging? For research purposes?"
"Listening to conversations," she says, diplomatically.
"And what will you feel like in the theatre on that first night with lots of people watching this play and hearing about your escapades?"
"I don't know," says Evie. "I think it'll be exciting."
"It'll be brilliant," says her mum. "An amazing experience for all the girls, for all of us."