Continued from Drawing parallels with the Holocaust
"I'm Gayna," says Gayna.
"And I'm Tracey, with an e," says Tracey.
"And we're from Dewsbury Collegians Amateur Operatic Society. Normally we'd do plays, musicals and pantomimes but I can honestly say," – Gayna slows her delivery down, staring into the small audience – "we've never… done anything… like this… before."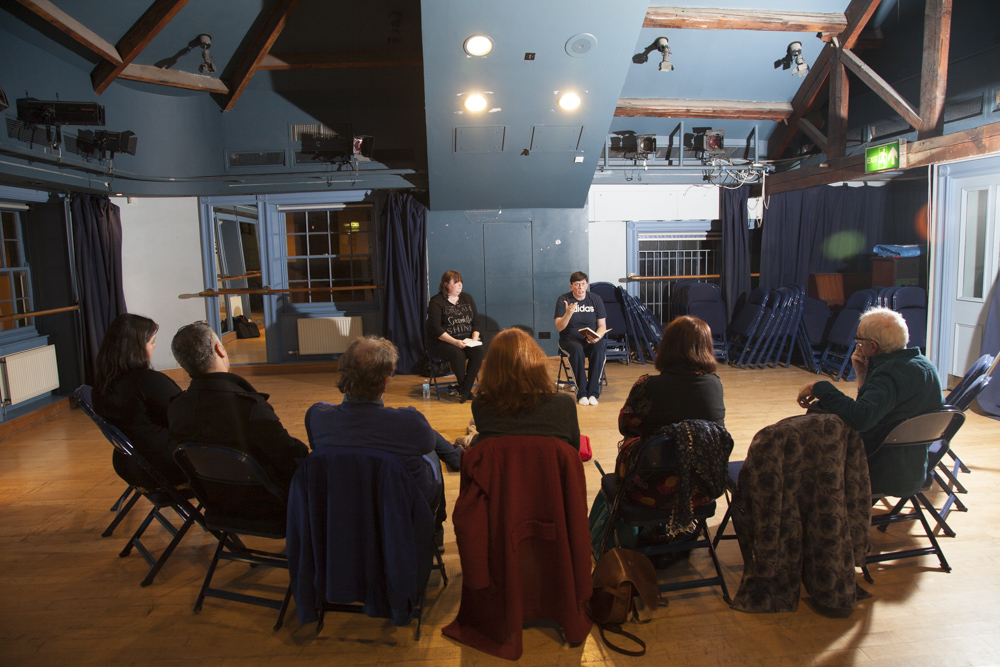 We're in the attic space at Huddersfield's Lawrence Batley Theatre for tonight's rehearsal of Put Yourself in My Shoes. The short show will be performed this time next week at the university down the road as part of Holocaust Memorial Day.
Today Gayna and Tracey are staging a private view to Kim and Brian from 6 million+ and to Delshad, one of the Kurds whose stories are about to be retold.
I ask Brian how Holocaust Memorial Day and the local Kurdish community are linked. "Since the Holocaust we" – he means mankind – "have failed to learn about genocide. We've had Srebrenica in Bosnia; we've had Rwanda; Pol Pot in Cambodia and the genocide of the Kurdish people by Saddam Hussein at Halabja.
"We need to learn about persecution and victimisation. We need to bring communities together to learn about each other."
Still in role as themselves the actors put the refugee stories into context. "The Kurds are one of the largest ethnic groups, but they don't have a state, a country of their own," declares Gayna. "They have a flag and an anthem but there is no such things as a Kurdish passport."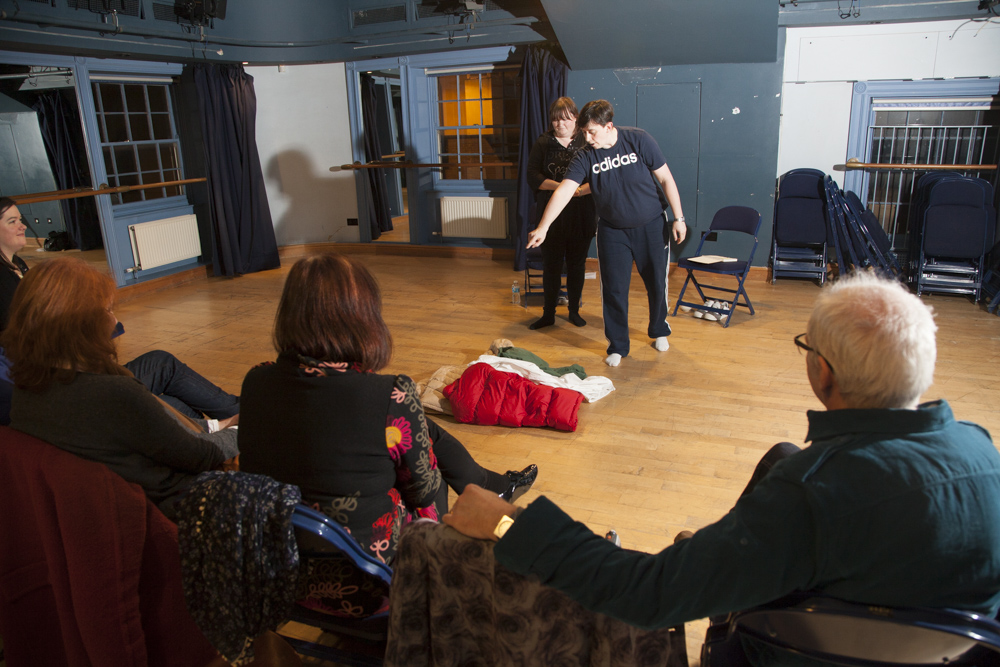 We're going to hear about three Iraqi Kurds that Gayna and theatre director Anthony Haddon have interviewed. There is Delshad who, as a young man, was something of a rebel; there is Fatima who will recount her childhood memories and explain why her scarf is so precious to her; and there is Ahmed who fled a repressive regime and now runs a barber shop in Dewsbury.
"Why are we telling you this?" asks Tracey to the transfixed audience. "In the words of Delshad: staying separate from each other is not the way to live you lives. There are good and bad people in every community. It doesn't matter how religious you are, it's character and personality that matter."
For the next 20 minutes these two Yorkshire women play Delshad, Fatima and Ahmed. It's not their exact words and neither is it scripted. Instead Anthony has encouraged the actors – more at home with Fiddler on the Roof or Babes in the Wood – to use their notes only as prompts and put themselves in the shoes of their subjects.
For Scenemaker Gayna, this is new territory. It's broadening her experience of theatre, of performance. Judging by the way she's now conveying these 'other lives', she's revelling in the experience.

We hear descriptions of beautiful countryside and recollections of harmonious communities. We hear of bereavement, torment and fear. We hear of passion, commitment and hope. Most of all we hear about families wanting to be safe and move on with their lives.
Gayna and Tracey give fervent performances that grip the audience. I notice Delshed wipe his eye. "You told it better than I could," he says to Tracey afterwards. "The way you described things in my life… even I couldn't have done it like that."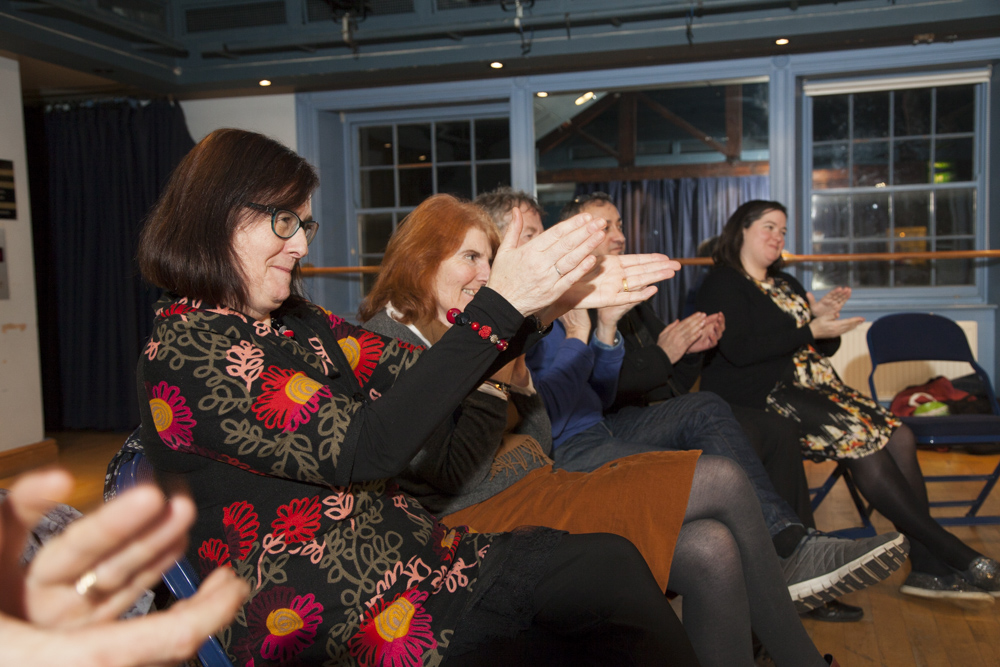 With a tweak here and there, the consensus is the performance is ready for next week's event. "It's been a hard slog at times," says Gayna as she stacks chairs away, "but now we've seen it come together… it feels right."
Put Yourself in My Shoes will be performed on Thursday, 27th January at the University of Huddersfield.