"This is where the audience meets me for the first time," says Tinker Bell clutching her umbrella as if it's a wand.
"My character is a prima donna. She's a bit grumpy and doesn't like to be kept waiting."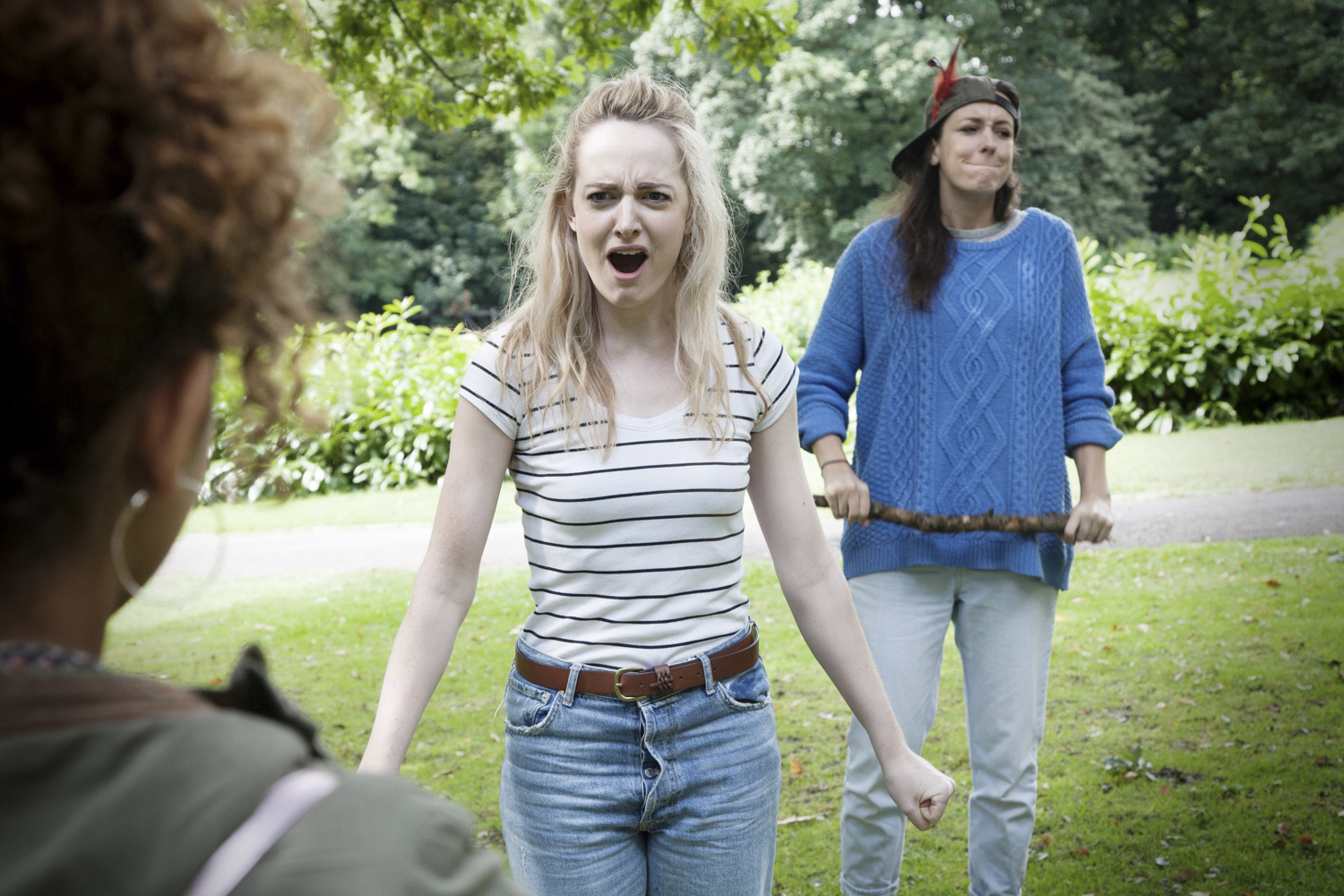 "And do you find that challenging, being grumpy?" I ask, cheekily. The rest of the cast burst out laughing.
'Tinks' dismisses the banter with a wave of her umbrella. "Elvi has cast us all with our own personalities in mind," she laughs.
We're at the top of Wilton Park near Batley, adjacent to the magnificent Bagshaw Museum, and I'm about to follow the Wrongsemble theatre company cast for a run-through of their version of the J.M. Barrie classic.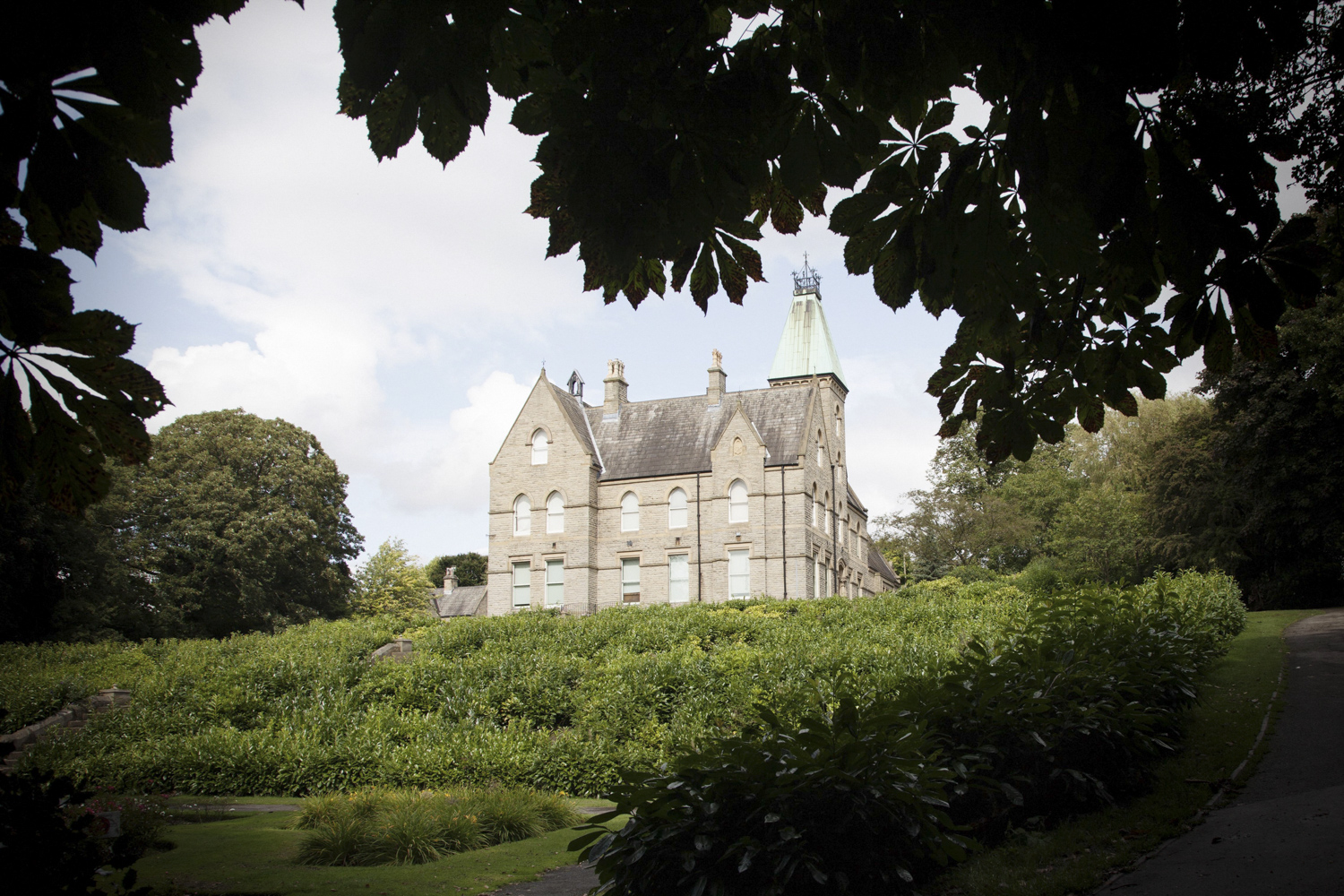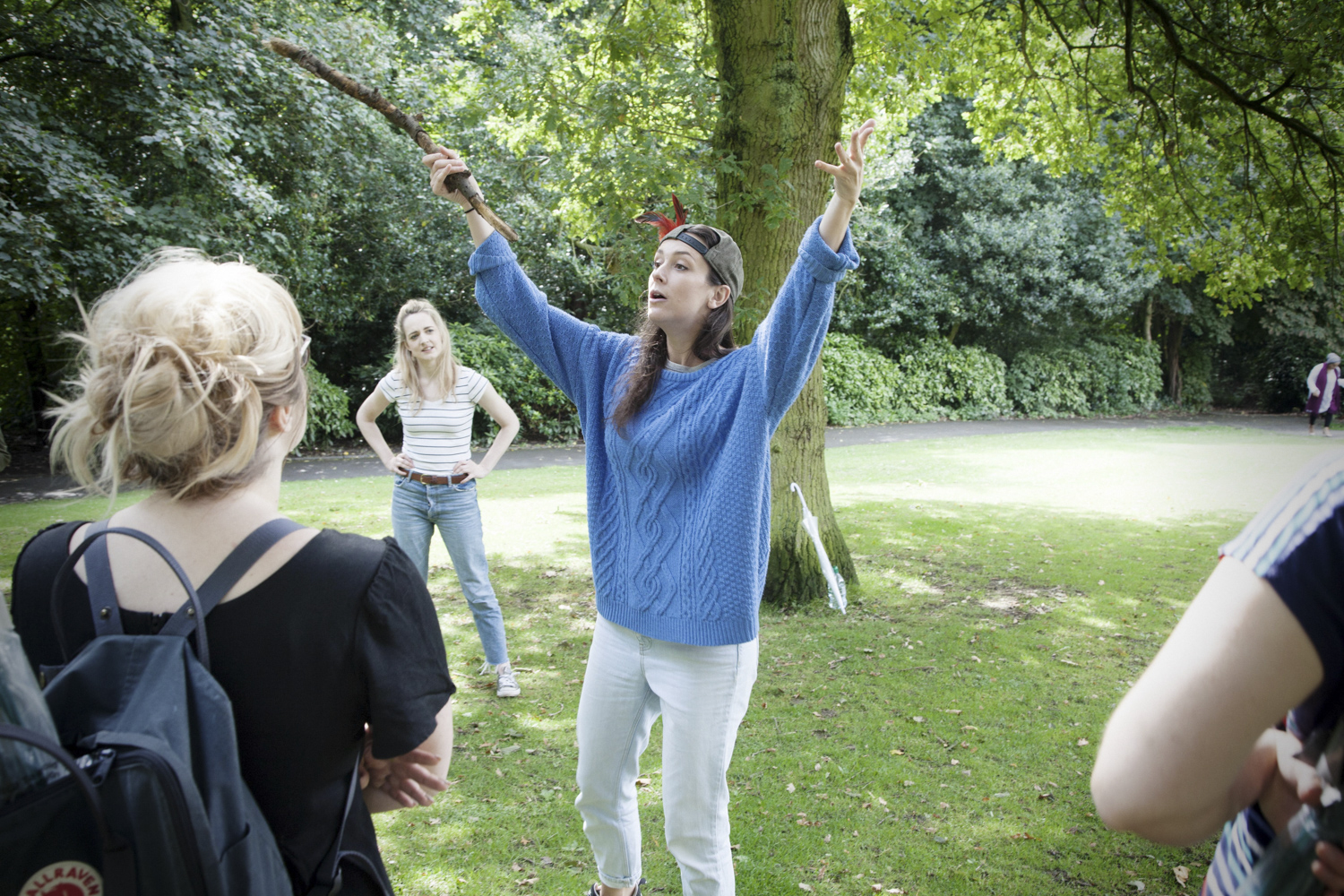 Written and directed by Elvi Piper, Pan in the Park will lead lost boys and girls through the beautiful Wilton Park that for two days over the August bank holiday will be transformed into Neverland for the West Yorkshire company's most ambitious project yet.
"Our actors will wear radio microphones and the audience will all have headsets so they'll not only hear Captain Hook sparring with Peter Pan but they'll also experience specially created audio effects that will bring the show to life."
Elvi set up Wrongsemble three years ago after identifying a gap in the market for good quality family theatre. "I'd see lots of shows that young people enjoyed but bored the grown ups or alternatively the adults liked but went over the heads of the young people.
"Family theatre should be an experience for the whole family," she enthuses, "that's where the idea for Wrongsemble was born."
"And that fits in perfectly with the aspirations of Creative Scene," I suggest.
"Absolutely. They have been a huge supporter. They've taken a chance with us and believe in what we do."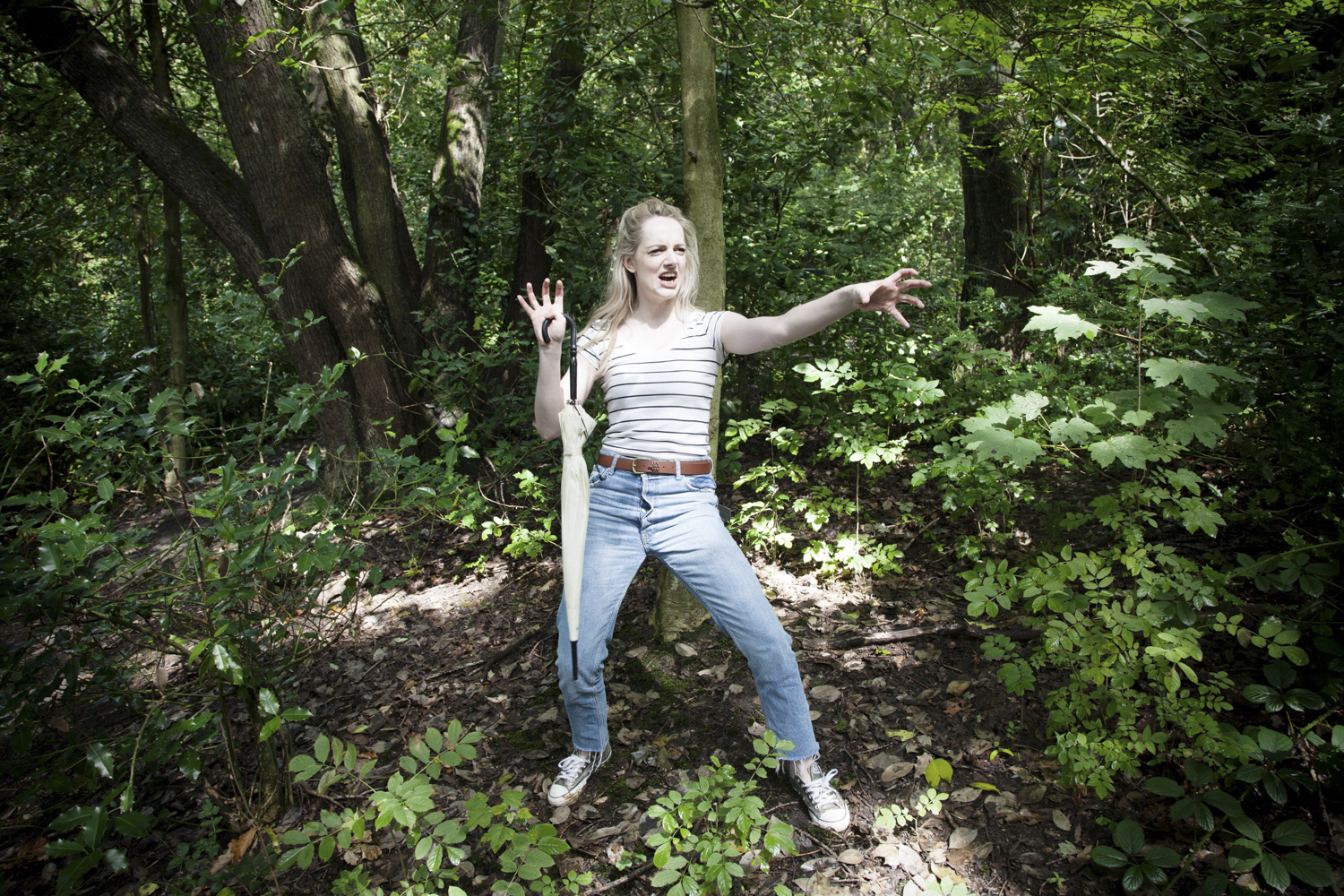 Pan in the Park will be Wrongsemble's third collaboration with Creative Scene. Their previous productions – Three and Billy Shakes – both went down a storm on the On Tour half term circuit.
"We want theatre for everyone," says Elvie. "For people who've never experienced it before and in places where you wouldn't expect to experience it. We need to take our work into communities, not expect people to turn up at venues."
"Wilton Park certainly isn't your regular theatre venue," I say as we head down the steep path.
"We can't close the park," chips in Kirsty Pennycook who is producing the show as well as playing one of the pirates, "and neither would we want to. So you'll have dog walkers bumping into Captain Hook hiding in wait, which will be fun."
"Pirates can be anywhere in Neverland!" declares Tinks from the base of a huge tree.
"Elvi has written and directed the show specially for this park," whispers Kirsty as the rehearsal continues, "and it wouldn't be the same show anywhere else. So when it's steep, that's part of the narrative and when it's dark, that's part of the narrative too. It's really lovely."
"And is there a crocodile in the lake?" I ask.
"Not in the lake," she says, not wanting to give too much away, "but there is a crocodile."
With Tiger Lily, the head of the Lost Girls, cast as a St Trinian's-type figure and Wendy replaced by Gwen, her great-great-granddaughter, this adaptation is set to be a hit.
"We try to choose stories that have an air of familiarity so people feel confident they will enjoy them," explains Elvi as we walk towards a stone bridge across a cutting. "But we also challenge our audiences by giving them something different. You've never seen Peter Pan like we're doing it. It's modern, punky and very unexpected."
I'm hooked.
Pan in the Park is on Sunday, 27th August and Monday 28th August, 11.00, 1.30 and 4.00.
Tickets here or from Bagshaw Museum, Wilton Park, Batley, WF17 0AS. Limited tickets available on the day.