It's the big night at Cleckheaton Town Hall. Over the last few weeks on this blog I've been following the rehearsals of local singers and dancers who are now about to perform at a folk festival for the very first time.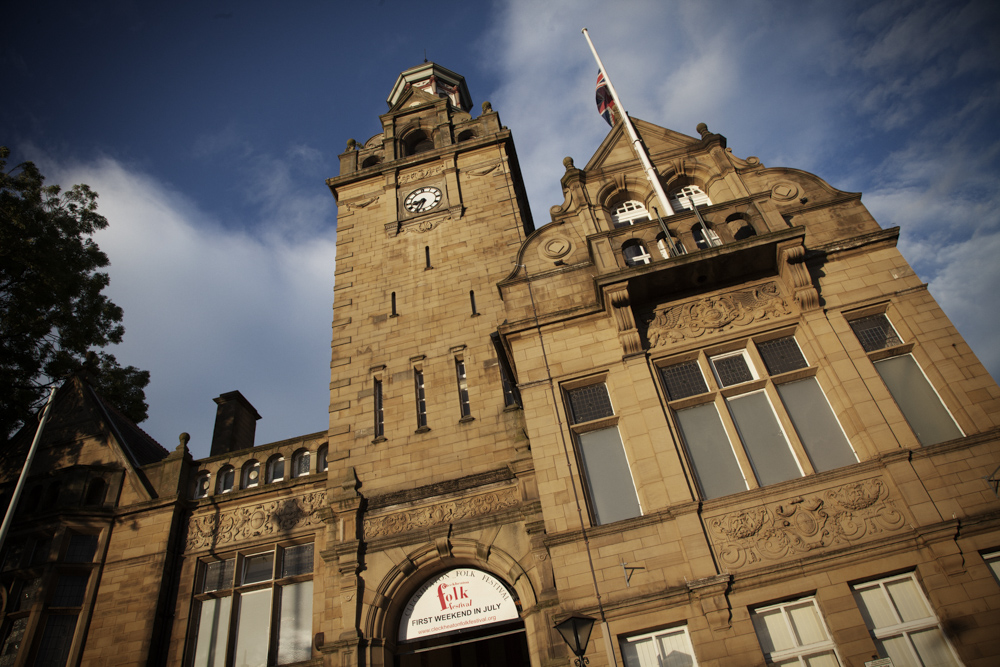 Working with band members from Cleckheaton Folk Festival headliners The Demon Barbers, the community groups have already warmed up this afternoon with some workshops.
"There's been a mixture of clog and rapper sword dancing, hip hop and street dance," Creative Scene producer Vicky tells me. "Anyone could join in and that proved popular. Then a full rehearsal which got any nerves out of the way."
While waiting for their slot I catch up with members of Batley Community Choir who have joined forces today with the Festival Choir, assembled especially for tonight.
"We came together really well," says Clare. "It sounded great."
"And how about the young people?" The choir will have seen co-performers from TimeStep School of Dance for the first time this afternoon. "They were brilliant," says Clare, "really confident."
"I can't wait to see it all come together," I say.
Since I photographed them rehearsing with Demon Barber vocalist Bryony Griffith the choir have sung at the commemoration event for Jo Cox in Batley Town Square. Their rendition of The Rose was originally performed on live TV the day after their MP's death. Tomorrow they'll record the song as a charity single in Batley Town Hall.
"It's a busy time for us," says Harold as I intercept him and fellow singer June. "This afternoon was brilliant. I really enjoyed it."
"And with a full house tonight," says June, gesturing towards the packed hall, "it'll be even better."
"We're in good voice," says Harold, enthusiastically.
The TimeStep dancers wait excitedly back stage. "Are you nervous?" I ask 15-year-old Taylor.
"A little," she says.
"That's good," I say. "You'll do well."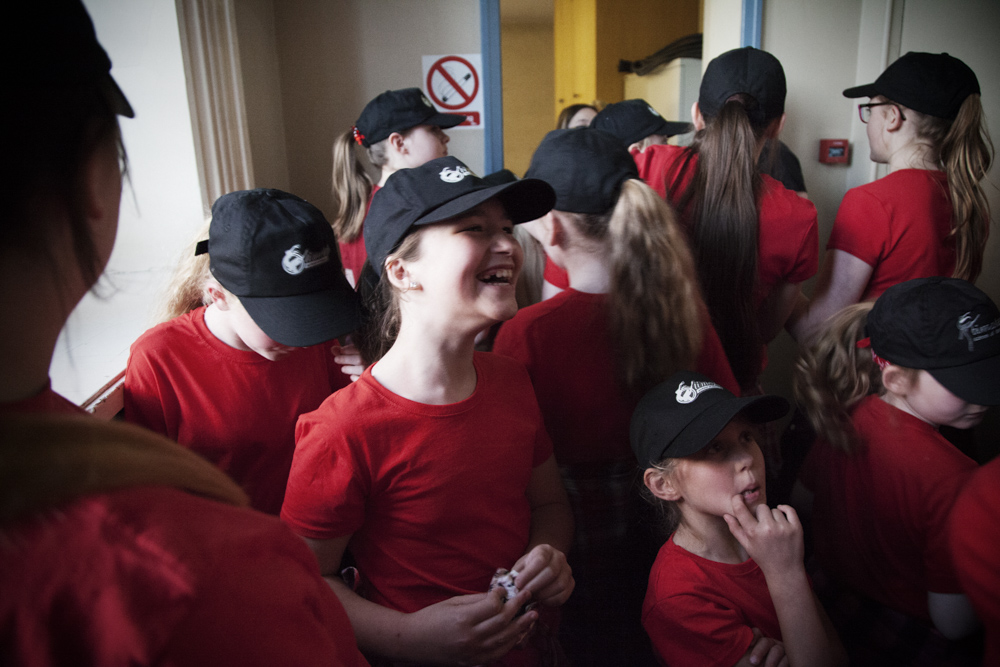 What follows is a high-energy dance routine that fuses hip-hop with street dance. These young people – more familiar with ballet, tap and musical theatre – spectacularly make it their own. The audience loves it and the deafening applause, whoops and hollers puts big grins on the faces of the young performers.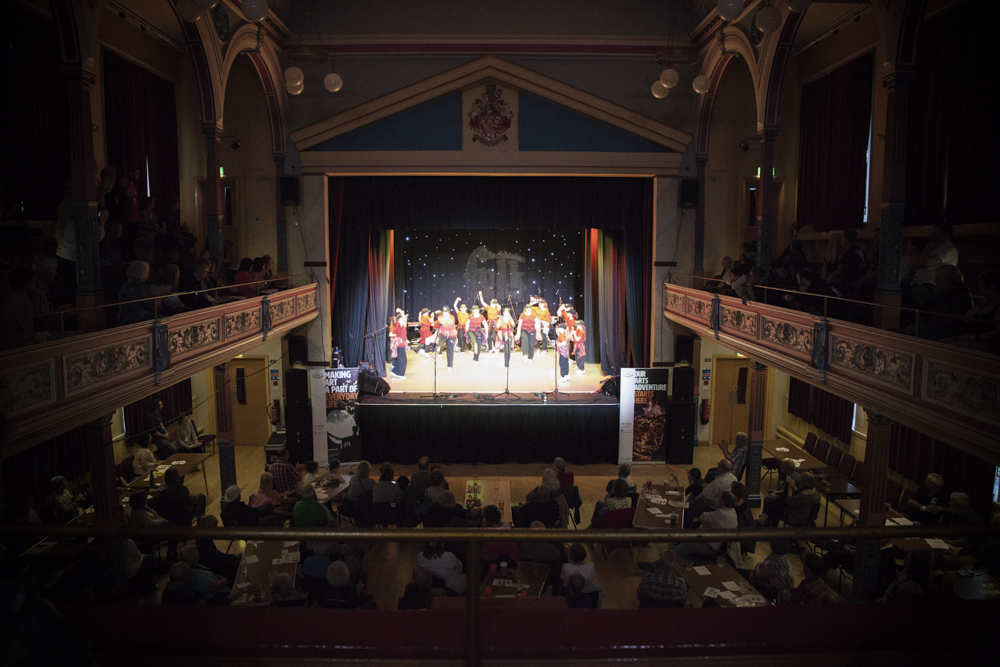 After a group of sword dancers do some frightening moves with bendy metal swords Bryony introduces the joint choir she's pulled together.
"This is our debut performance at a great big posh concert," she says into the microphone. "It's very exciting. We have two groups that have come together after only three weeks of rehearsals each.
"So we're going to do some jolly English folk songs if that's all right. Feel free to join in. The first one is Three Jolly Fisherman. It's about fisherman bringing some fish home and their wives saying hurry up w'it!"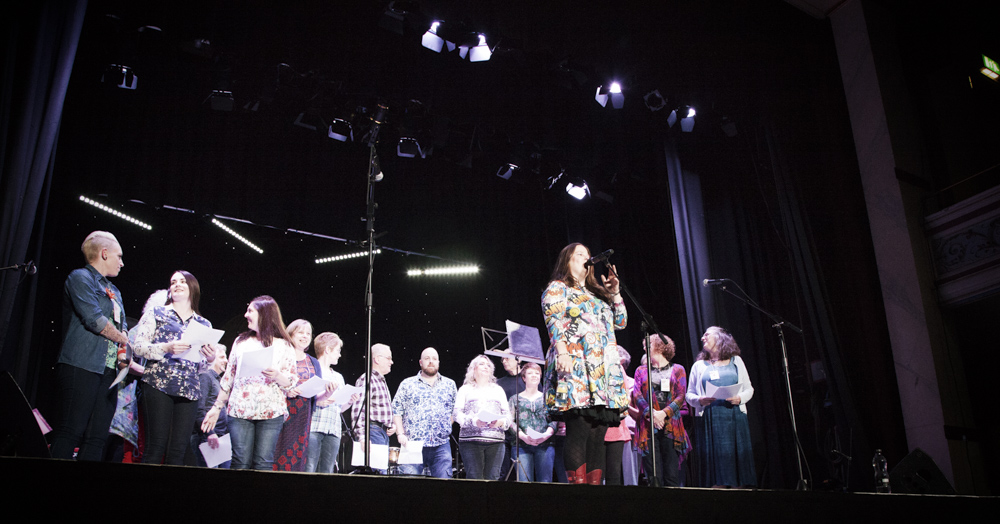 The 20-strong choir belt out half a dozen verses as if they've been singing folk for years. To the delight of the participatory audience they follow it with three more equally accomplished songs.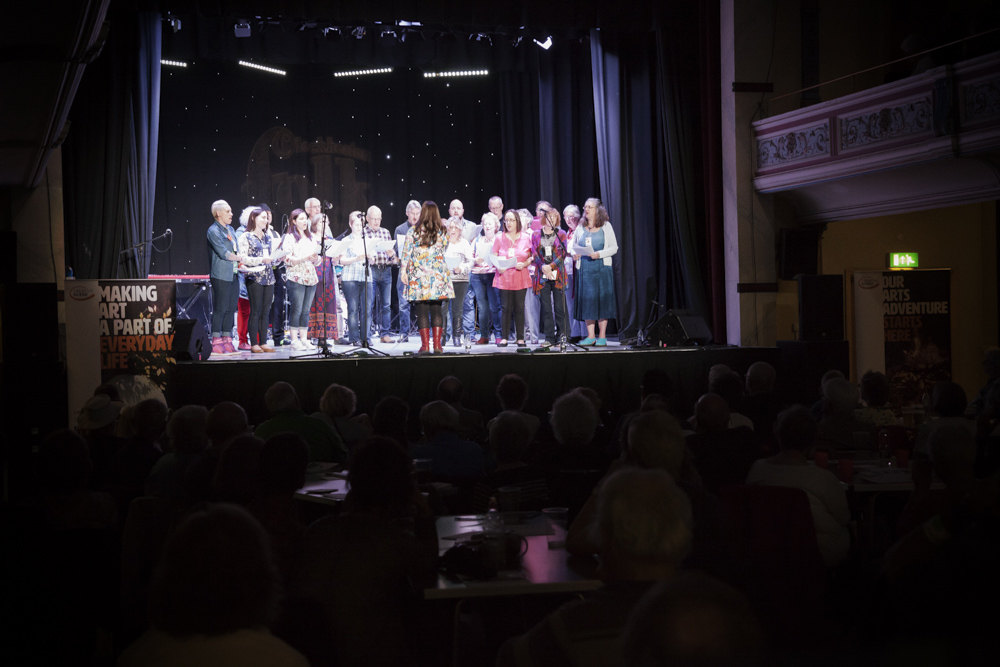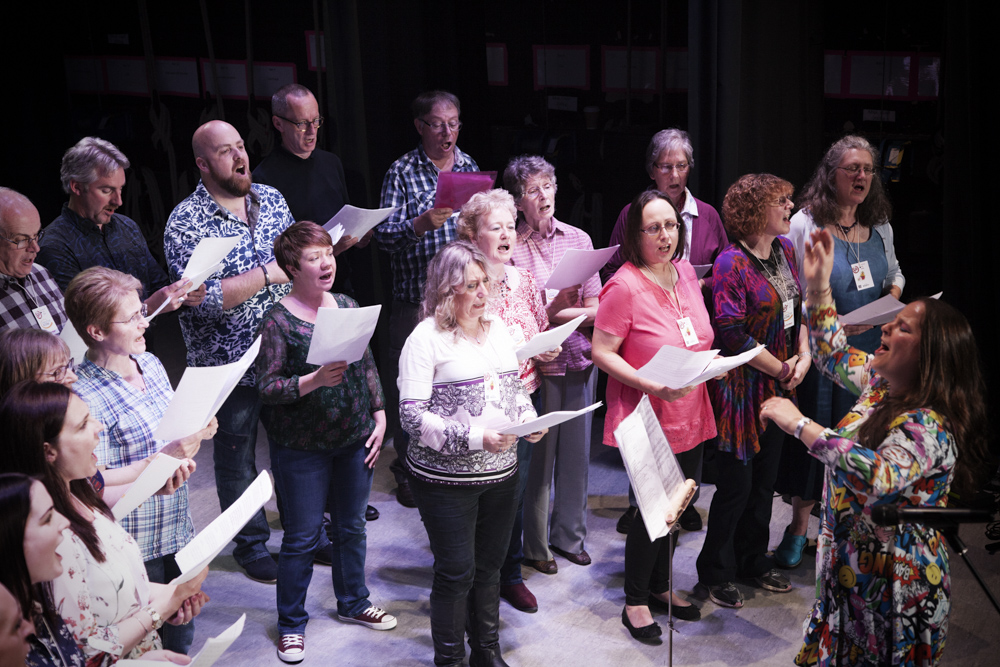 It is, of course, a great success. More whoops and hollers and more big grins. At the interval that follows I grab a word with TimeStep dancer Holly's parents.
"Holly's never danced on the stage before, ever," says mum Hayley. "So it's been a massive experience for her. And to dance in such a different style… it boosts their confidence, doesn't it?"
"Have you to ever been to a folk festival before?"
"Never. But it's been really interesting. I didn't realise it was such a big thing."
As well as pushing local performers outside of their comfort zones, Creative Scene and Cleckheaton Folk Festival are hoping their collaboration will spark new experiences for local people. So, the killer question:
"Would you consider coming to the folk festival again?"
"Yes, definitely," says Hayley. "It's good to hear different styles of music."
"It was fantastic," chips in Rebecca's dad. "To fill a room like that with no instruments was absolutely fantastic."