"You'd get a good view from over there," I suggest to the first of the audience as they stagger in with their folding chairs and cool boxes.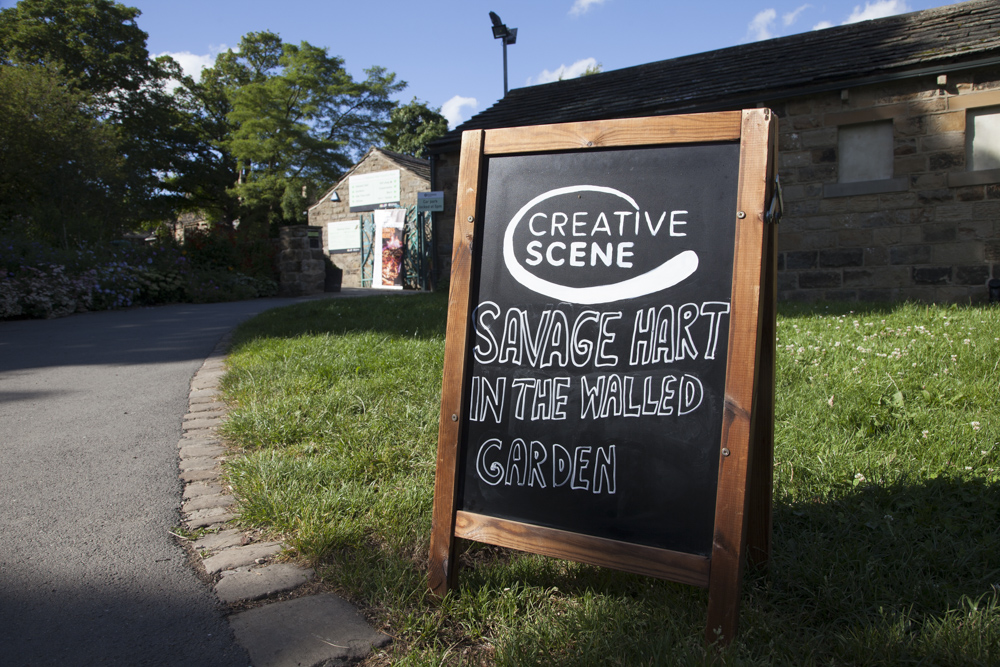 There's an hour to go before the first performance and punters have been invited to arrive early and enjoy their picnics before the show.
It gives me a chance to catch up with co-director James Doyle-Roberts who I interviewed during last week's rehearsals. "Happy?" I ask.
"Very happy," he says. "We've been lucky with the weather this week so we've had time to really push the precision of the choreography.
"To see this up," he nods to the huge metal rig above the stage, "and see them perform against the backdrop of Oakwell Hall has just been brilliant.
"And it's been great working with Amy and Charlie, the two local scenic artists. I gave them a couple of boxes of old tableware and antique bits and bobs and they've created these beautiful installations dotted around. They've really come up trumps."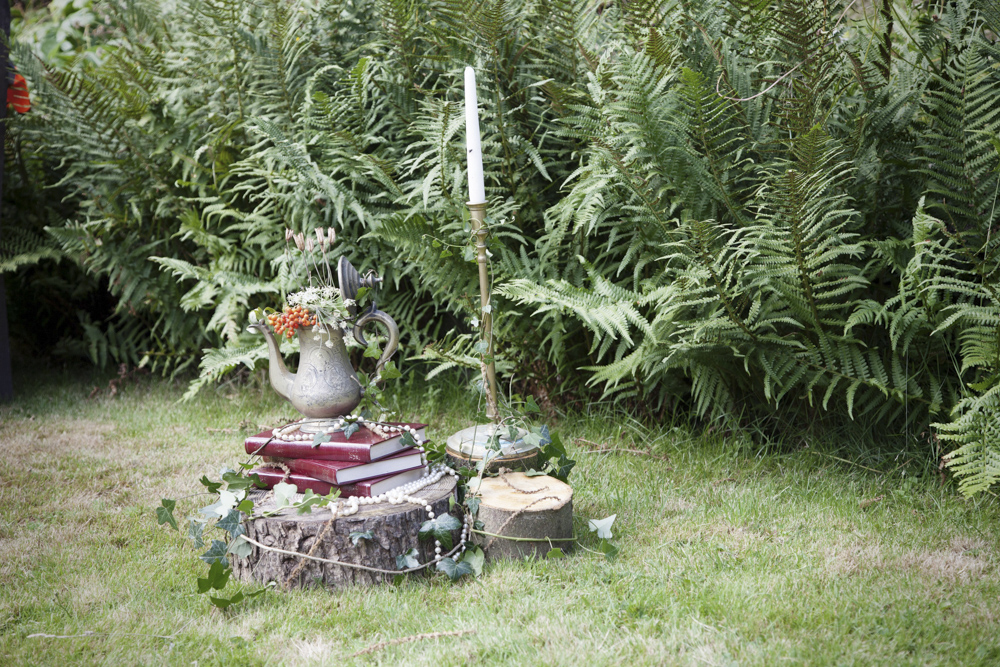 The walled garden is filling up fast and I wander round with my tape recorder. "And where are you all from?" I ask a group of four older woman who are unpacking their picnic.
"I'm from Virginia," says Sharon.
"And I'm from North Carolina," says Carol.
Eyebrows raised, I turn towards their companions. "We're from Dewsbury," says Christine in an altogether more familiar accent.
Turns out Christine and Sharon are both Soroptimists – the women's version of Rotary – and have been visiting each other for over 25 years.
"We like the theatre and last year we saw Wicked at The Alhambra," says Christine, unwrapping ham sandwiches, "but I couldn't find anything appropriate until I saw this advertised in The Reporter."
"She always entertains us well," says Sharon.
"So the pressure's on," I tease. "This has got to be one of your memorable experiences."
"I can tell it already will be," Sharon says, pouring red wine into a plastic glass beaker.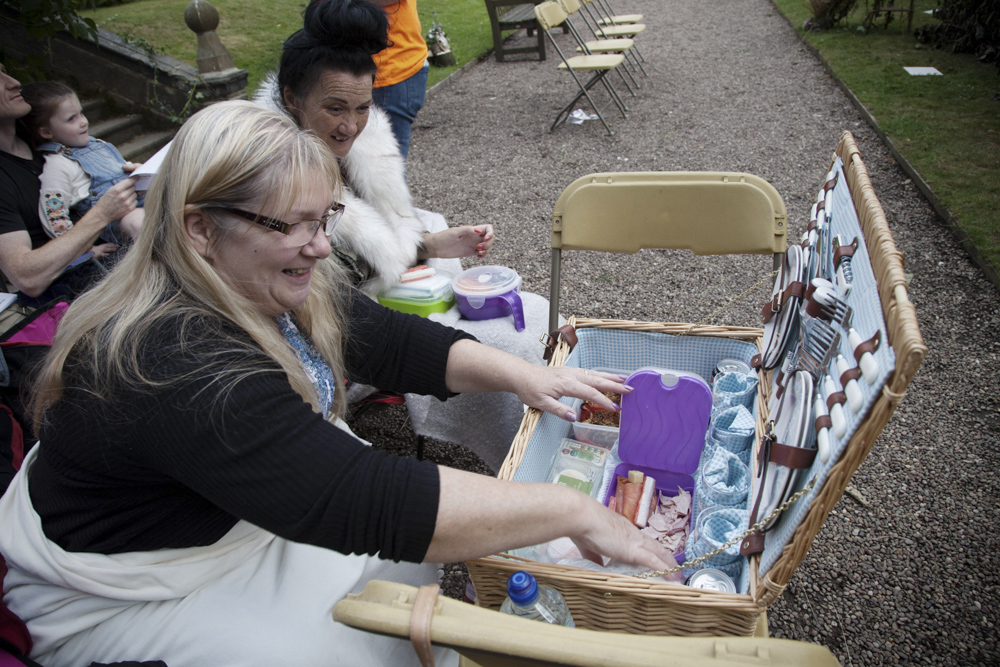 On the front row, Karen and Cheryl from Barnsley have installed their professional-looking picnic basket on a chair in front of them. "What have you got in there?" I ask.
"Stuffed peppers, smoked salmon, sausage rolls and the odd homemade vanilla slice," reveals Karen, excitedly. "We're having a real girly-bonding session tonight."
"I haven't had a picnic since I was a kid," says Cheryl, "and I've never been to an outdoor thing like this before."
"Well, enjoy," I say, leaving them to tuck in.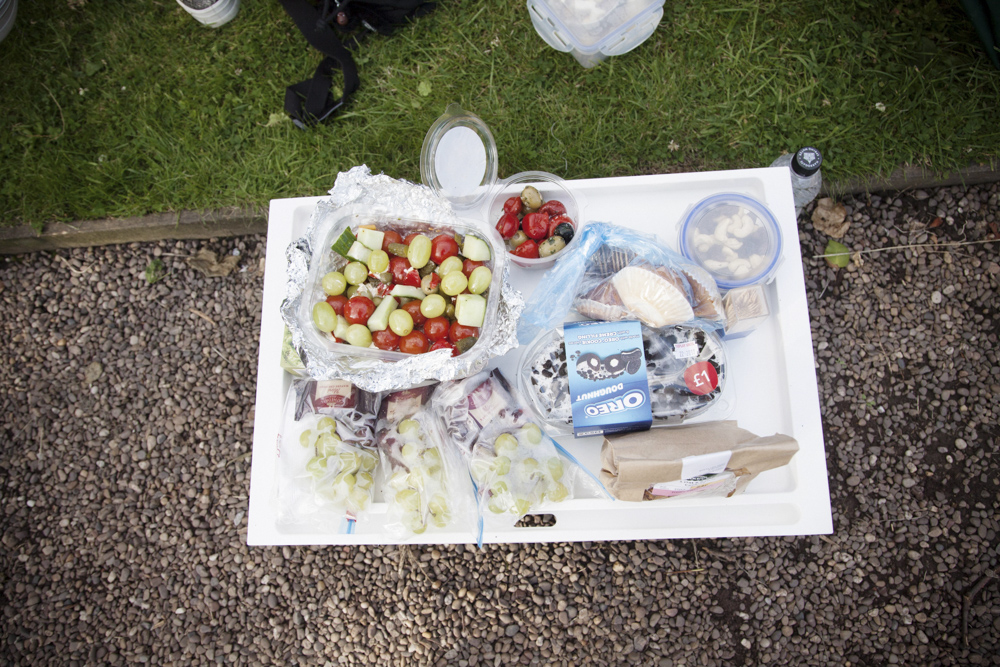 Lucas is here too with his mum Debbie. "I last photographed you at HeckmondLIGHT, didn't I?" I remind the teenage dancer. "What are you up to?"
"I've off to uni in September," he says, "to do contemporary dance." Part of Rebecca's West Yorkshire Drama Academy, Lucas has thrown himself into all things Creative Scene over the last couple of years.
"You'll have to give me your professional opinion of the show afterwards," I suggest.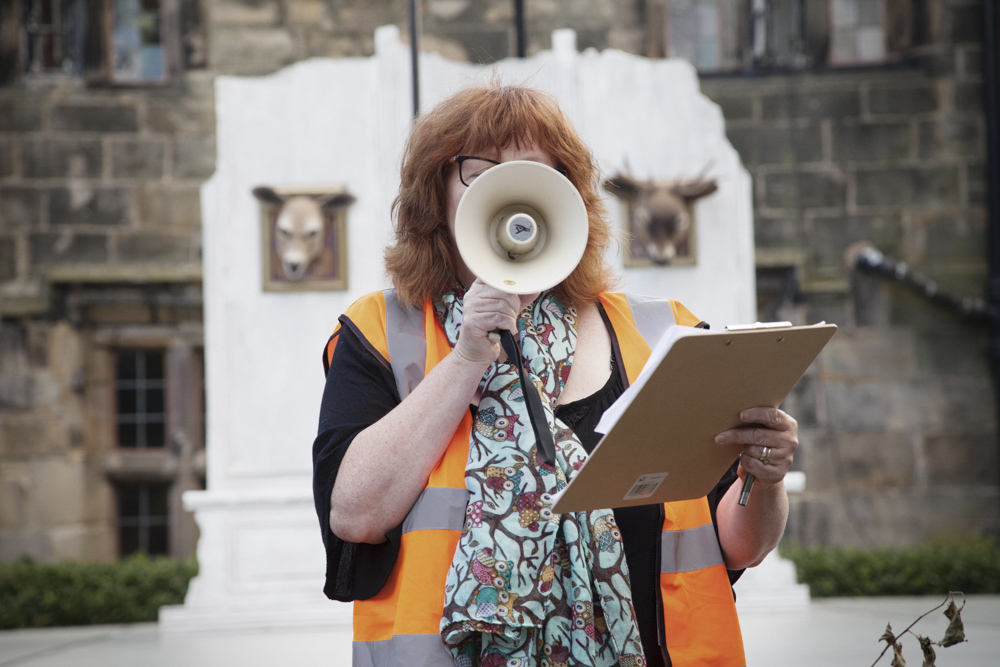 Production director Karen is front and centre now. "Thank you everyone for coming tonight to Oakwell Hall. Creative Scene is about to present to you Savage Hart by Citrus Arts. The show will start in approximately five minutes…"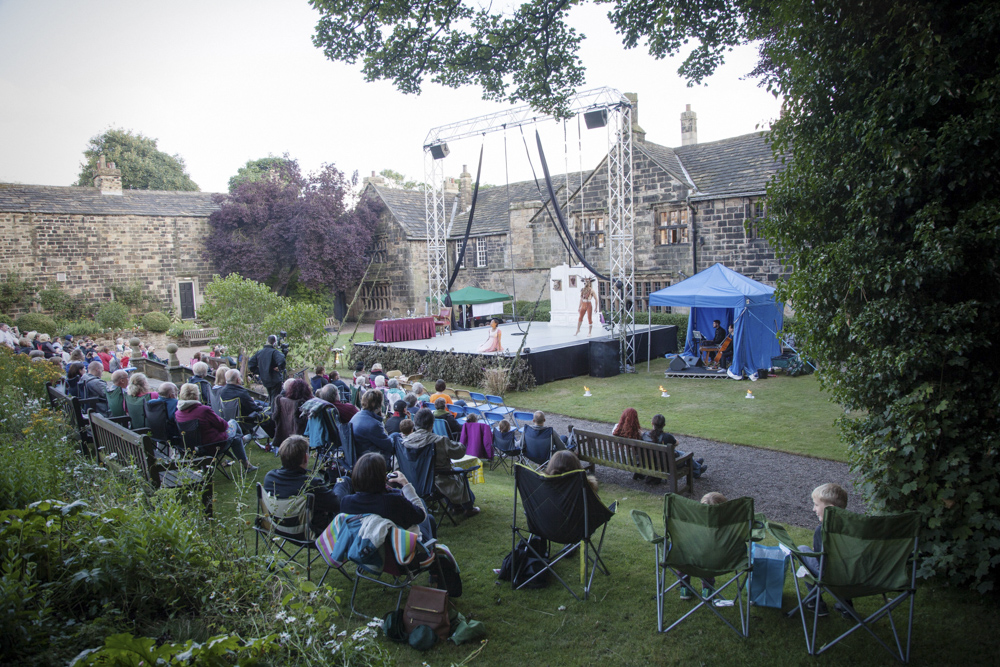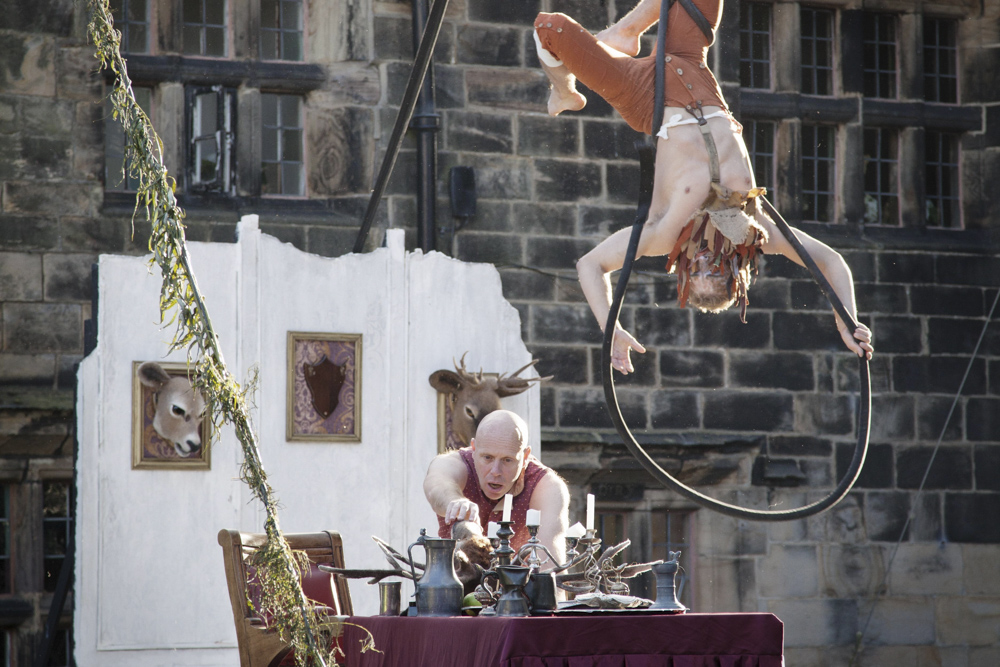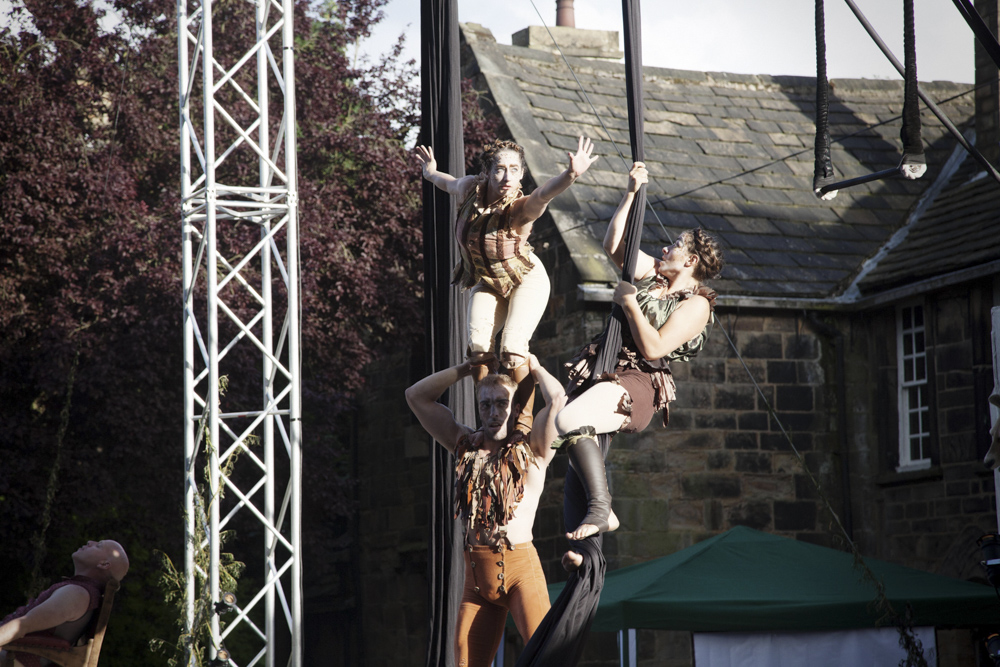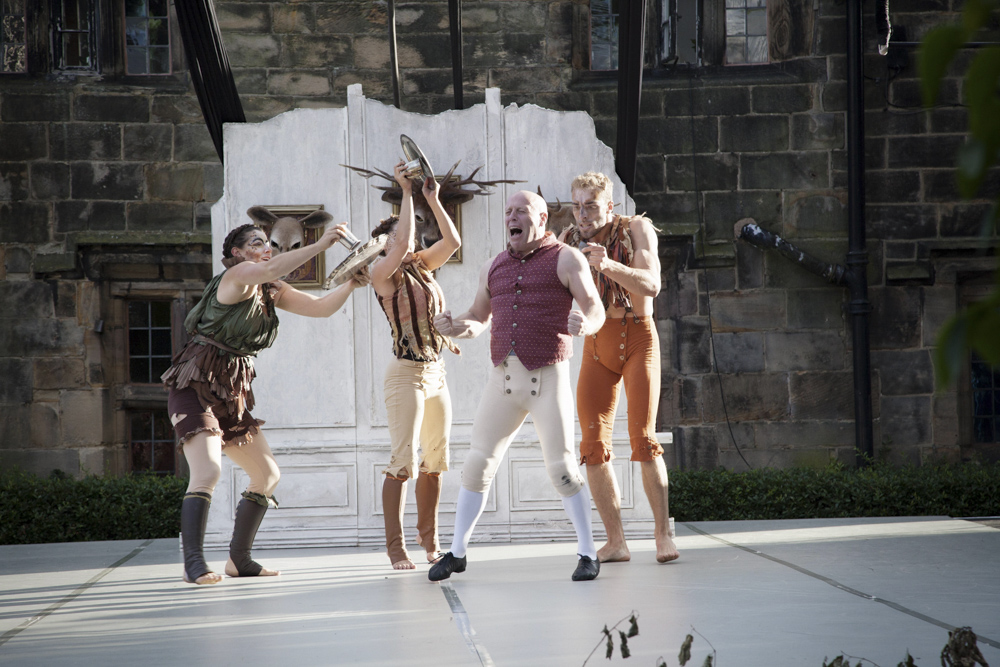 "Wow, it was incredible. So creative," says Sharon 70 minutes later and after the five performers have taken their final bow. "From the very beginning you were drawn into the story. It was magical, just magical. And the music… wow."
"So that was a hit," I say to Christine who is putting lids on plastic containers, beaming.
"I was mesmerised," she says. "The dancing and the acrobatics… just fantastic."
I catch up with Lucas. "The setting was amazing, wasn't it?" he says. "And the dancers were all in sync and just flowed into each other. The masks were really simple and yet very effective. I just wish I could have seen the musicians a bit more because the music was amazing."
Karen and Cheryl are packing the remains of their expansive picnic away. "What did you make of it?" I ask, "the show, not the vanilla slice."
Tickets for tonight (21st) and tomorrow's (22nd July) performances are still available 'on the door' at Oakwell Hall. Picnics from 6pm. Show starts at 7pm.
Already seen it? Fill in the survey to win £50 in vouchers.