"You'll get all your instructions from the actors through your headphones," says volunteer steward Jon as he checks in another of the sell-out audience. "It starts here and you'll make your way down to the bottom of the park."
"Brilliant," says Catherine who's brought two of her grandchildren to the second of today's three performances.
"How did you find out about the show?" I ask as she leads the kids through Bagshaw Museum to collect the headsets.
"I picked up a flyer in the bus station," she says, "it sounded really interesting. It's all interactive, isn't it?"
Peter Pan in the Park is local theatre company Wrongsemble's biggest solo project so far and, with six sell-out shows over this bank holiday weekend, is also the most popular on Creative Scene's On Tour series for family audiences.
The series usually just runs in non-theatre venues during school half term holidays but, to keep audiences growing, this year a summer commission was offered for a site-specific experience here in Wilton Park.
Jon Humpleby, the Community Manager from Batley Bulldogs, one of the venues for the school holiday shows, was invited to be part of the commissioning process.
"As a rugby club it's good for us to offer something different to the community," he says after he's passed on his front of house duties. "And at The Bulldogs the family shows have been really gathering momentum.
"I was on the panel when we met everyone who applied for this commission," he says. "I'm not from an arts background and that was a new process for me. I probably had more of a community engagement head on and was looking for something that had a wide appeal."
"And everyone knows Peter Pan," I say.
"A familiar story is important," says Jon. "And this company has delivered other shows for us and they always do it with such energy and enthusiasm."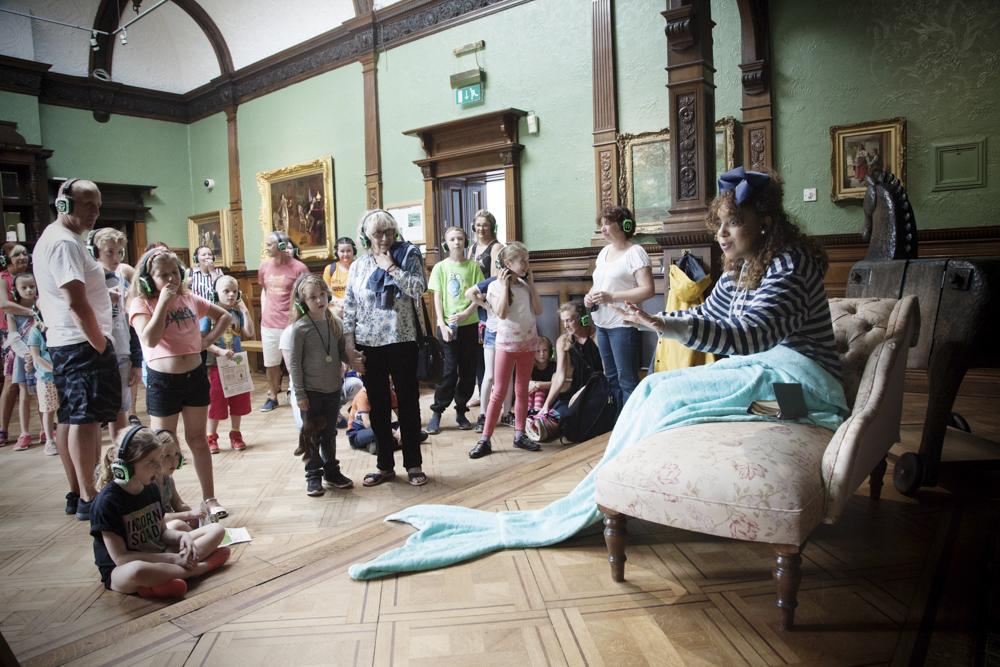 Sporting hi-tech headsets the audience is introduced to 'Pan' and Gwen (a descendant of Wendy) in the Hall before being lead outside to meet the grumpy Tinker Bell.
"All you've got to do is think of a happy thought," says Pan, attempting to teach everyone to fly. "Come on, man," she shouts to a burly dad skulking at the back, "there's got to be one in there somewhere!"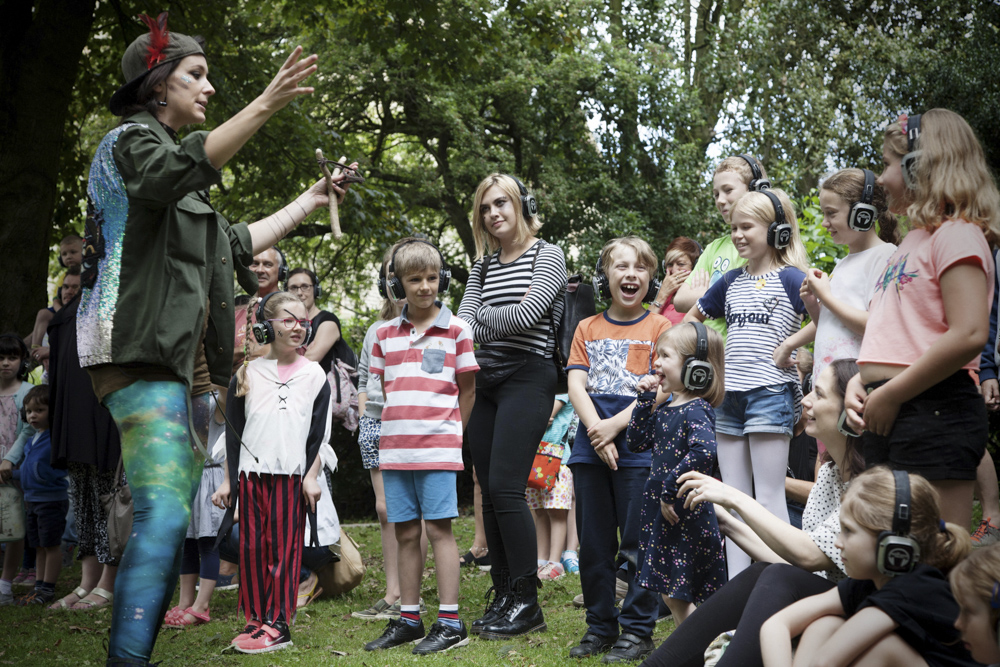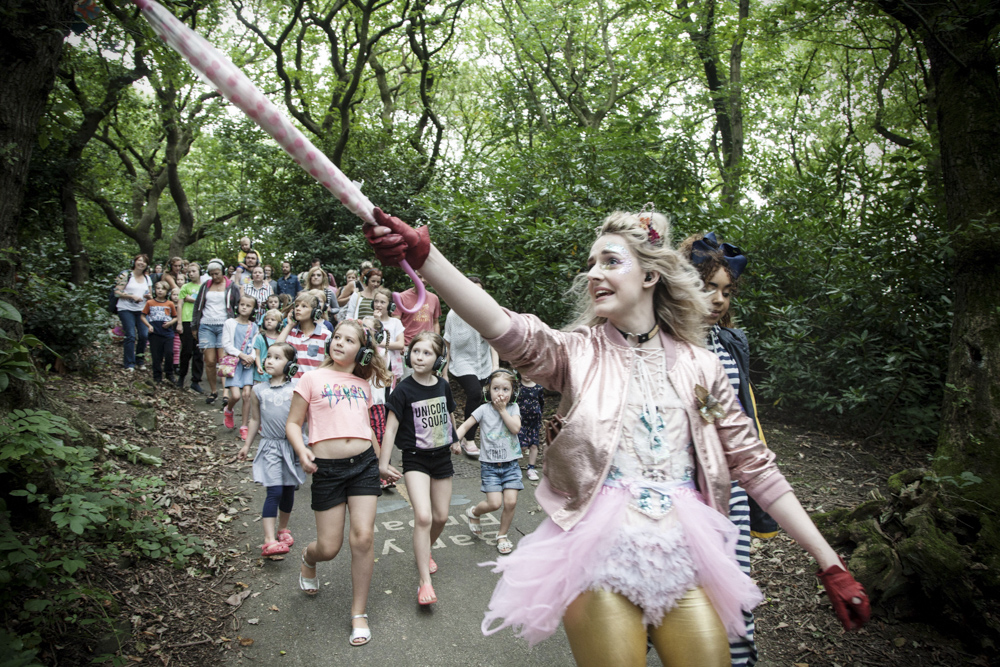 The hour-long performance finds 'Tinks' taking us through Neverland Border Control where we impersonate pirates and get a glimpse of the dastardly Captain Hook. We then help Smee find buried treasure; we chant along with Tiger Lily from the Lost Camp and finally throw imaginary spells at Hook and his pirate ship.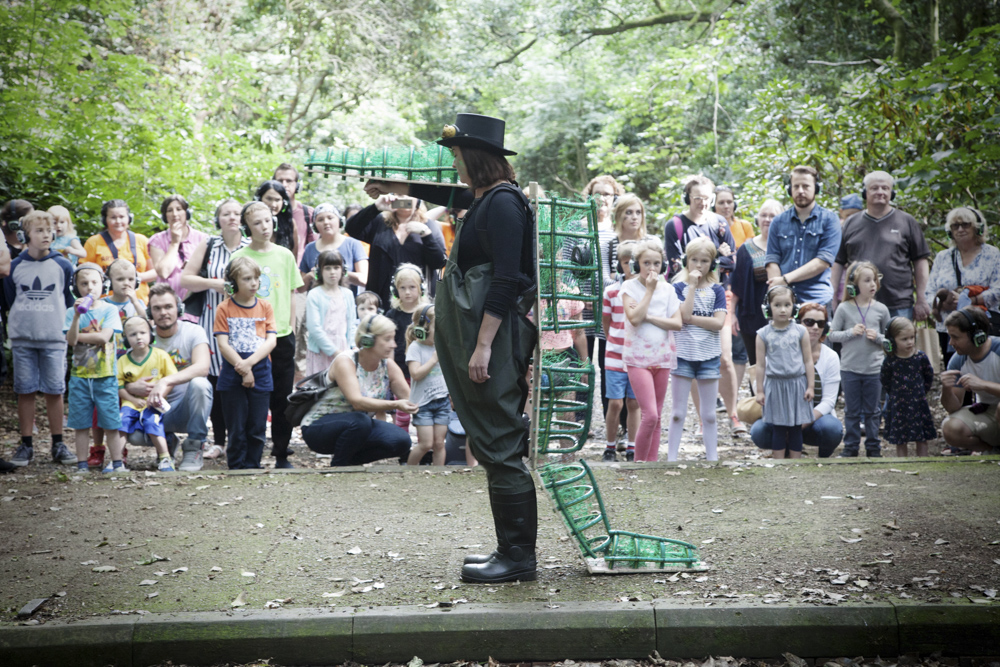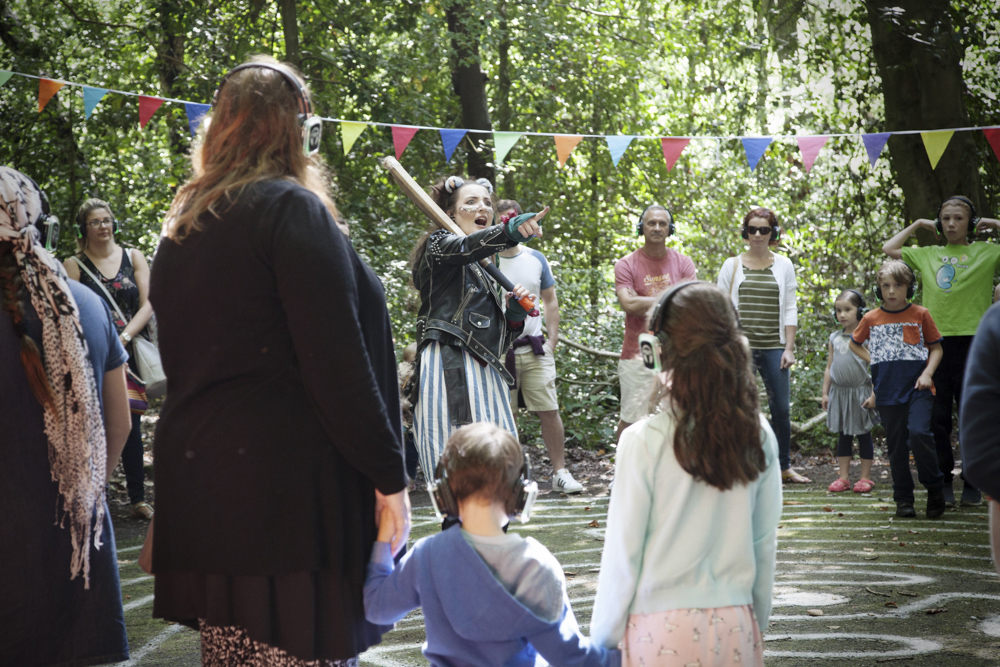 As the exhausted company eventually take a bow I turn my tape recorder on some of the audience.
"We met you at Savage Hart at Oakwell Hall," says Karen who's here with friend Cheryl. "Do you remember? That was a great performance, it stayed with us for days."
"And so you've now brought your folks to this too?"
"Hart was so good, we thought we'd all give this a go. It's been brilliant, so well thought out. Really clever."
Batley residents Sonia and Gareth are here with their kids James and Beth. "We know the park really well," says Sonia, "so it was nice to see it used in such a creative way. Very effective.
"We were just saying what good value for money it was too," says Gareth, "and the interactivity with the headsets worked really well."
Jon and I start our climb back up the steep path back to Bagshaw Museum. He's stewarding for the final show too.
"From the minute you put your headset on, you're immersed for the whole hour, aren't you? It's non-stop. If it's not the actors talking then it's music or sound effects… or pirates grunting.
"I took mine off at one point," he says, "and could hear people singing along, or booing, making pirate noises. It was brilliant."