"Would you like to have a go?" Helen asks the curious schoolboy on his way into Tesco after school.
He and his mum approach our table in the Cleckheaton store's foyer and 12-year-old Kane takes a brush, dips it into the palette and paints onto the silk.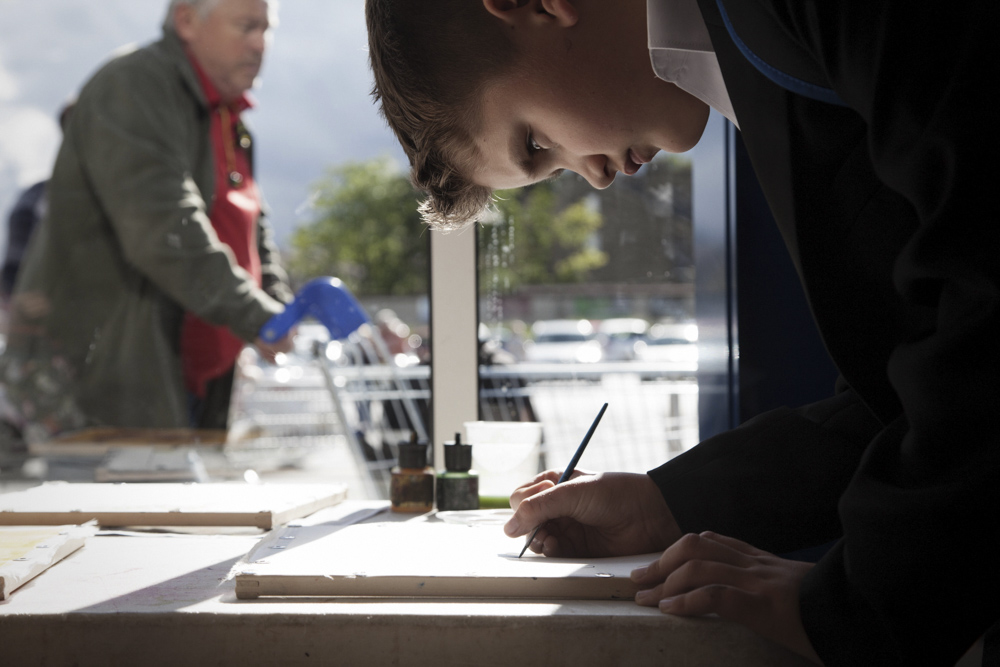 As artist Helen Thomas offers encouragement I explain to his mum: "These paintings will go on 30 ten-foot banners that'll be all around the town for Folk Festival weekend."
"Nice," she says, enthusiastically. "We'll have to look out for them."
Now in its 30th year, the Cleckheaton Folk Festival is well established on the national folk calendar. Over the last three years Creative Scene has supported a programme of arts activity that encourages more local participation.
Last year I reported on the amazing dance and vocal workshops that culminated in a local dance troupe and a community choir performing on stage with the acclaimed Demon Barbers.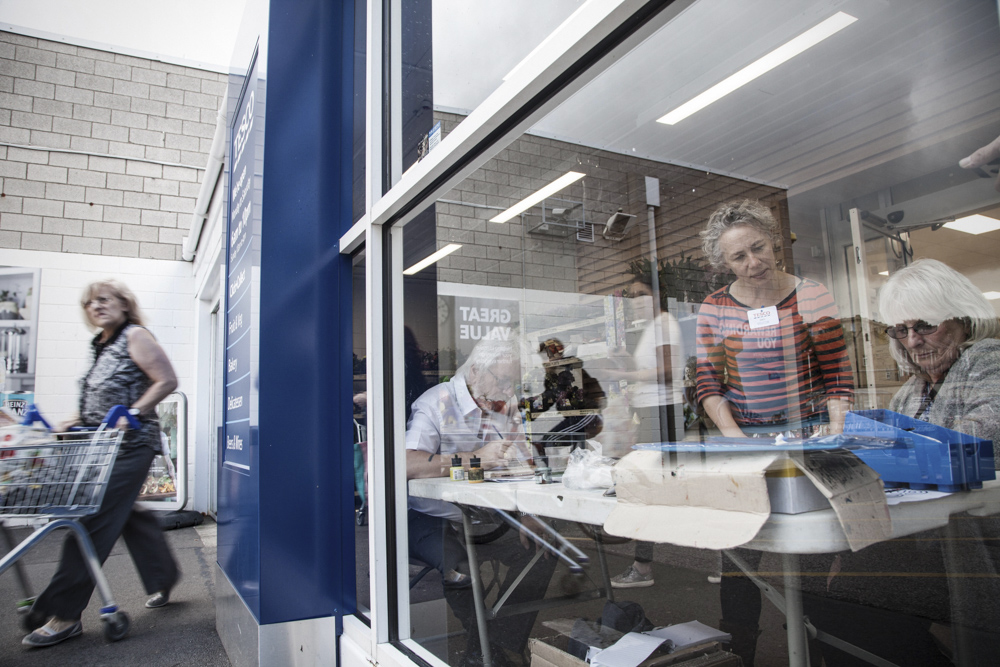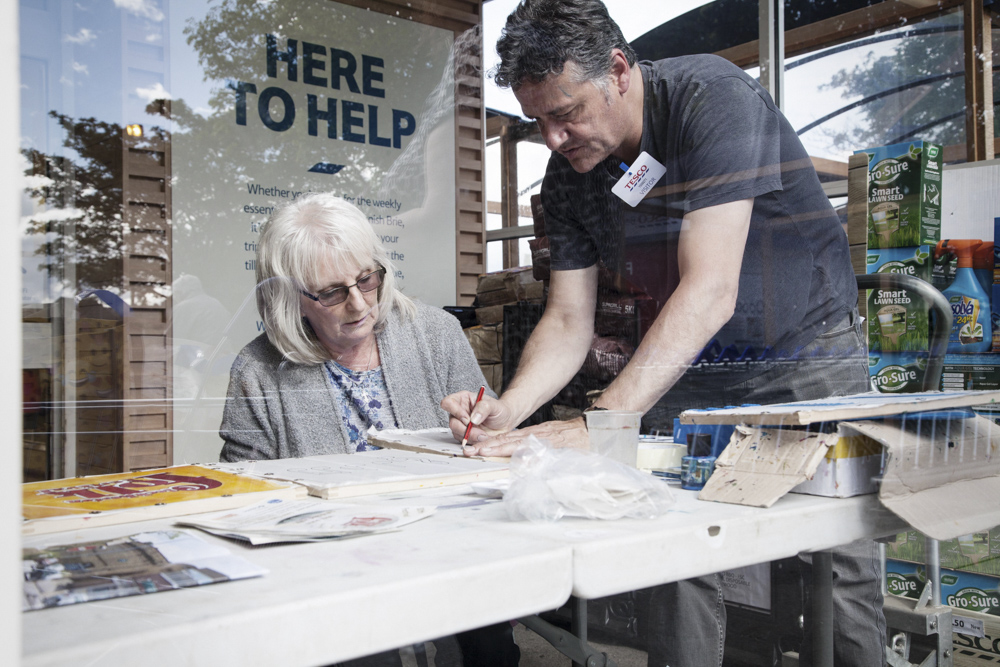 This year Wakefield-based Edgelands Arts has devised a new project involving a ten-foot heron. "We've performed at the festival in previous years," explains artist Tony Wade, "and when the opportunity to create artwork with local people came up, we leapt at the chance.
"In the years since we've stopped performing so much, we've been working more with communities, so this fitted nicely."
Edgelands' heron puppet will appear at the festival parade on Saturday morning and, with an 'ornithologist' in tow, will guide people on a tour of its feather banners scattered around the town.
"The banners will feature the silk painting we've been making in these workshops," says Tony as a couple of teenage girls stop and have a go. "We're painting historical scenes from the town as well as the festival venues…"
"Is this one?" I ask, pointing out an image of The Battered Haddock chippy.
"Apparently so," says Tony.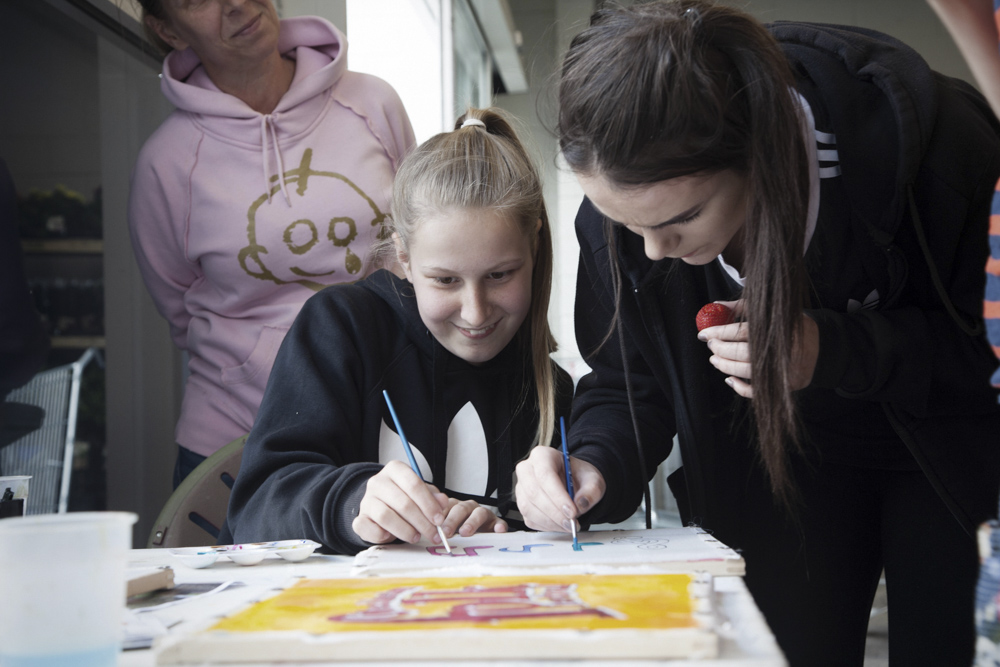 Tesco is busy this evening: people on their way home from work, lanyards flaying; parents with their kids, dashing to get something for their tea.
Tony's colleague Helen says hello to pretty much everyone who passes our table. "Would you like a try?" she asks a older gentlemen, steadfasting grasping his trolley. "Just one dab?"
"Why are you painting on silk?" I ask, "if they end up being scanned anyway?"
"It's a quick and easy process," says Tony. "A lot of people are unsure of their drawing skills but it's easy to paint onto silk and achieve some very vibrant colours. In two hours even the least confident can produce a wonderful painting."
Already Tony and Helen have worked with primary schoolkids at Howard Park School and with a group at St John's Church. Next week they are off to Matthew's Coffee House on Market Street.
"People who haven't painted for years have said they've found the process inspiring and really calming," says Helen. "We're going to have lots of material for the banners."
Amongst the shoppers Cleckheaton Folk Festival organisers Dave and Janice pitch up to take a look.
Dave tells me he's been involved in the Festival for 15 years, the last ten as Festival Director. "And this year is the 30th anniversary," I say.
"And we're going to have a 'pearl' of a festival," he says with a smile.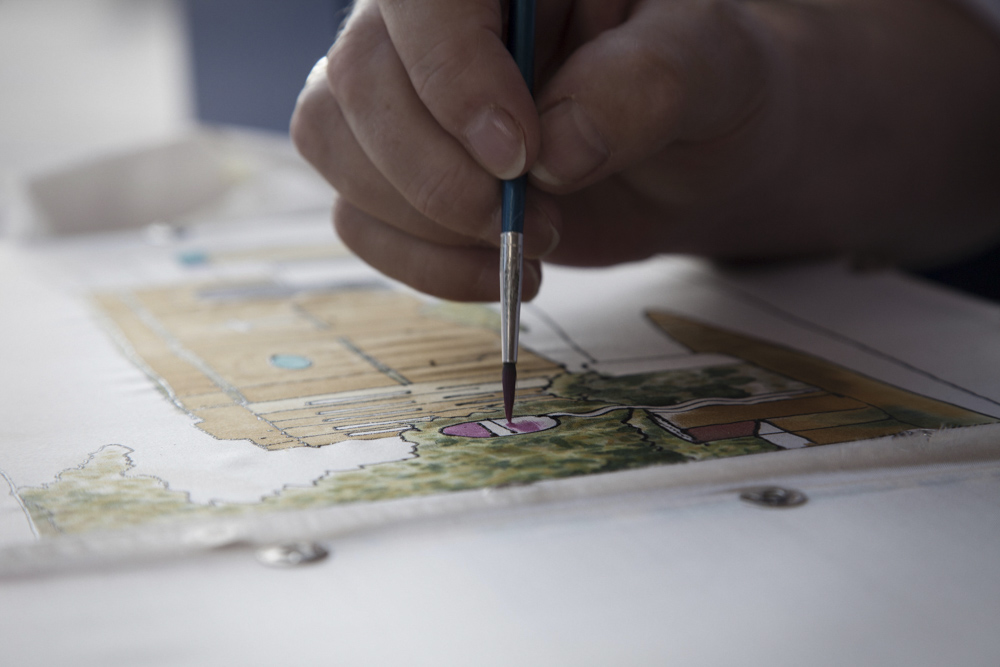 "Tell me about Creative Scene's involvement. How useful has that been?"
"We've worked with Creative Scene for the past three years and it's been really good. They've helped us publicise the event and get local people involved which is what they're about.
"They've been really supportive and we're pleased to have them on board again."
"Are you having a go?" I ask, nodding towards the silk painting.
"I haven't yet, but I think I will."