"We're not sure what to expect but we know it's going to get messy!" says Julia, as she prepares to welcome this afternoon's audience in her pinny.
"You've been involved in the development of this one, haven't you?" I ask.
"Yes, I was lucky enough to be part of the commissioning process," explains Julia, "and we've nurtured it and helped it along since then."
It's the beginning of half term and The Barn at Northorpe Hall is the venue for the premiere of Dough!, the latest family show in Creative Scene's successful On Tour series.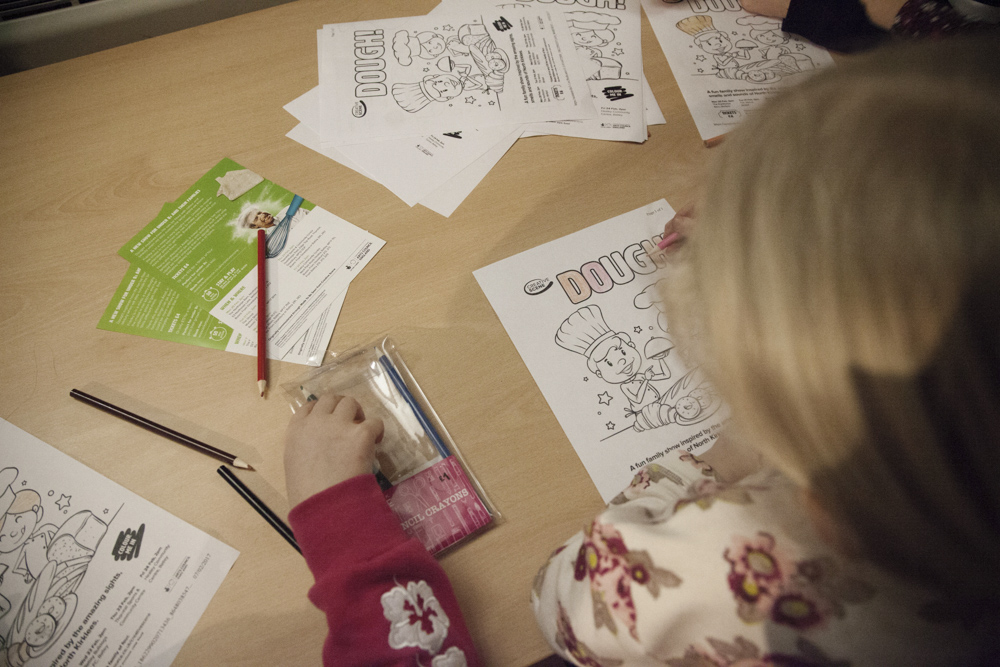 For the last few years events manager Julia Robinson and her small team have welcomed touring shows to this elegant, historic barn and the adjoining child and family charity has become a valued partner for Creative Scene.
Part of Dough!'s development phase included sessions with the charity's young carers group and with Create, an arts activity group of young people with learning disabilities.
"They all made beetroot bread in our kitchens," says Julia, "and shared a meal together afterwards. Those sessions helped to inform this piece."
As final technical checks are made and the cast grab a snack, I take the opportunity to put my tape recorder in front of writer and director, Olivia Furber.
"We've had a great relationship with Northorpe Hall," she explains. "We met a lot of young people who were all very generous with their exploration with us: touching, making and smelling different things.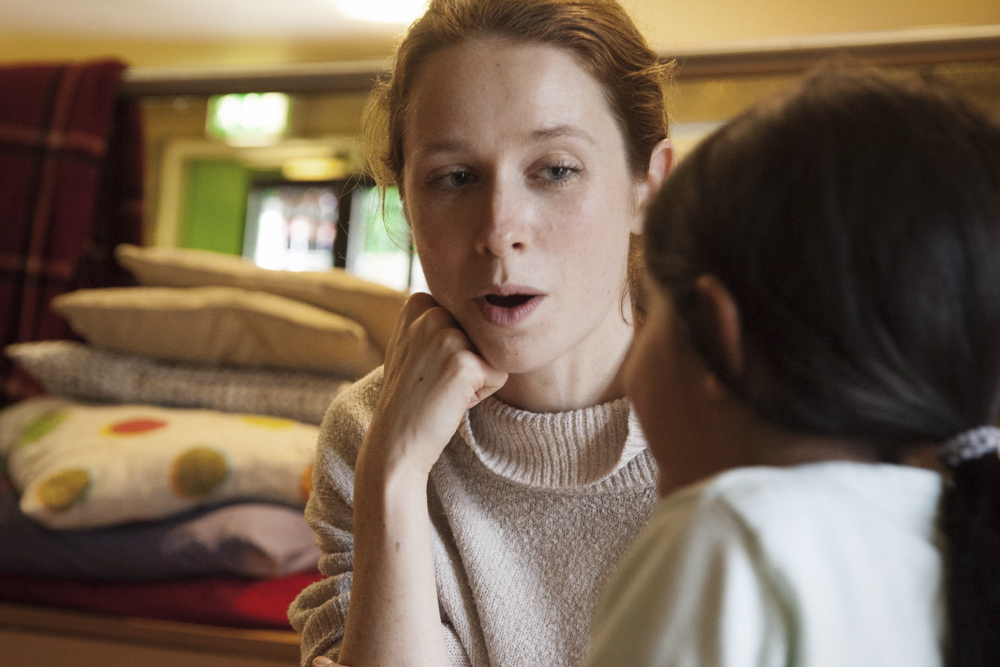 "They were an important part of our research and gave us a good understanding of what textures and smells really interested children. We had a lot of fun."
Unlike previous 'off the peg' productions on the On Tour circuit, Dough! has been 'home baked' by Creative Scene. Last year, three production companies were invited to work up proposals that responded to North Kirklees in some way and London-based Olivia was subsequently crowned 'Master Baker'.
"In North Kirklees I noticed that different communities were living side by side but it didn't feel as if there was much mixing between them. It's very multi-cultural where I grew up in London – and I know not perfect – but it feels more fluid and less segregated than here. So I wanted to say something about that in this piece."
The barn is now full of parents, grandparents and dozens of excited children. As the lights go down Olivia sits amongst the kids on the cushions in the front row.
For the next 50 minutes the children – and their adults – are transfixed by the goings-on of baker Azed and delivery girl Frankie as their paths collide and, through lots of messy dough, they discover common interests.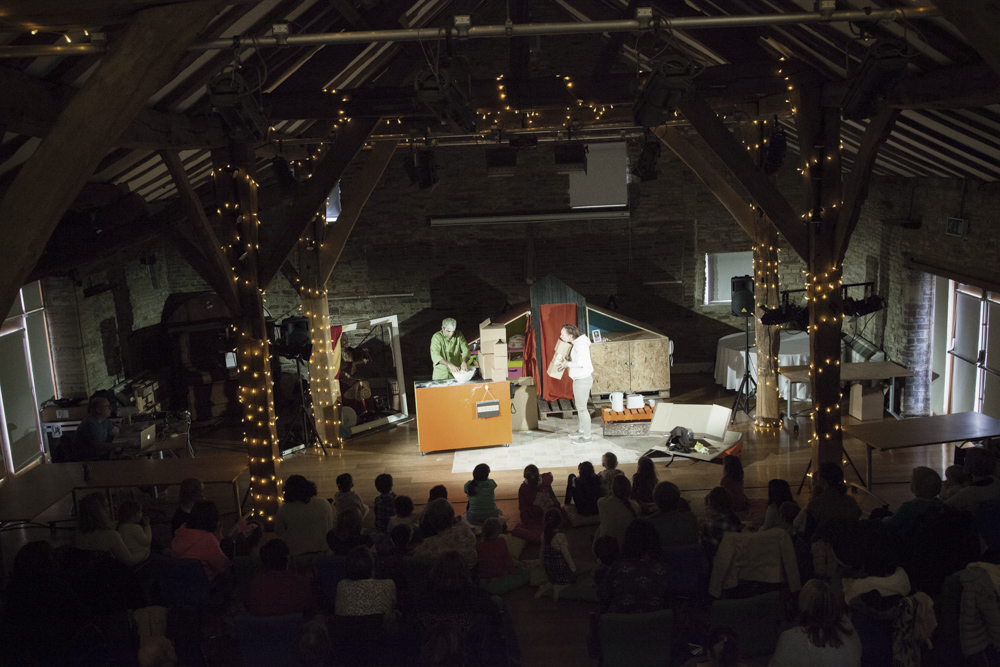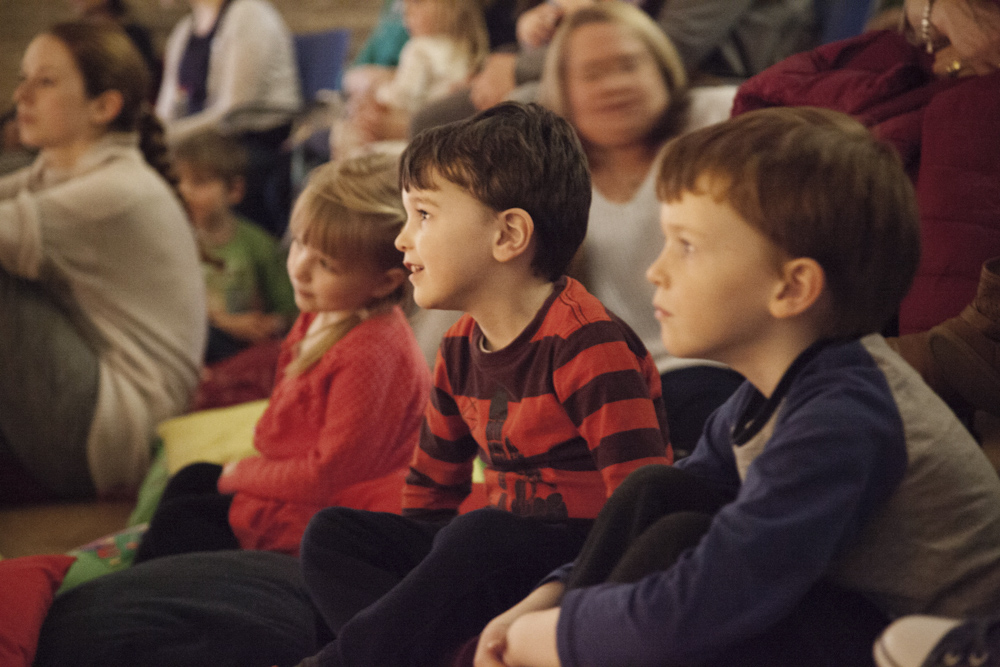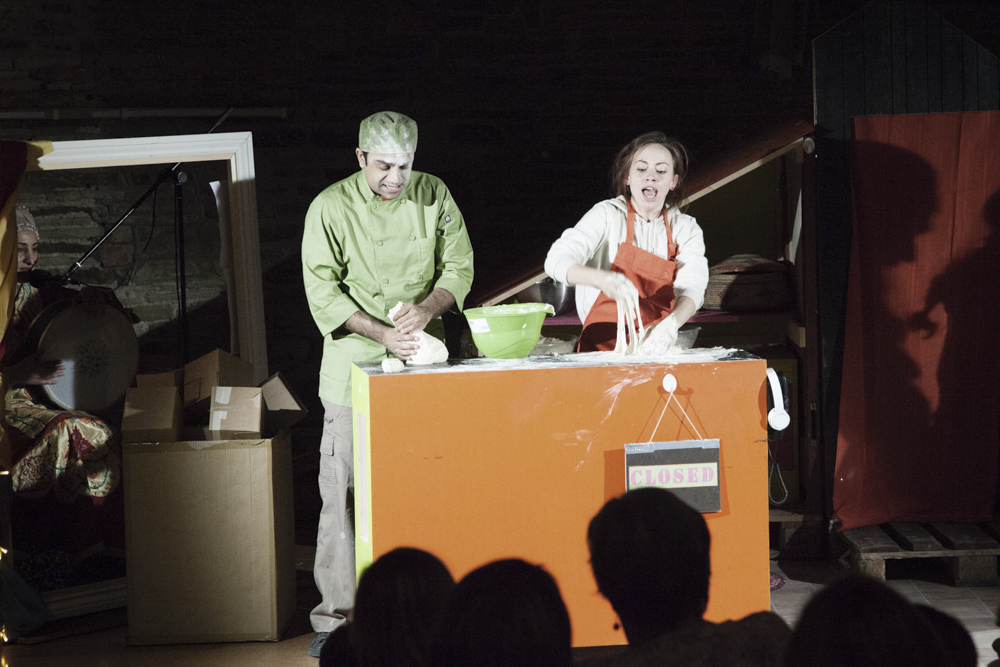 Afterwards I chat to Jo who's brought two of her pals from Huddersfield and their respective children. "We saw it advertised and thought we'd give it a try. Really good theatre and not expensive. The children have been totally engaged with it," she says. "It's amazing they sat through the whole thing."
An evaluation session disguised as 'messy play' follows the performance as tiny hands are quickly covered in gooey flour and water.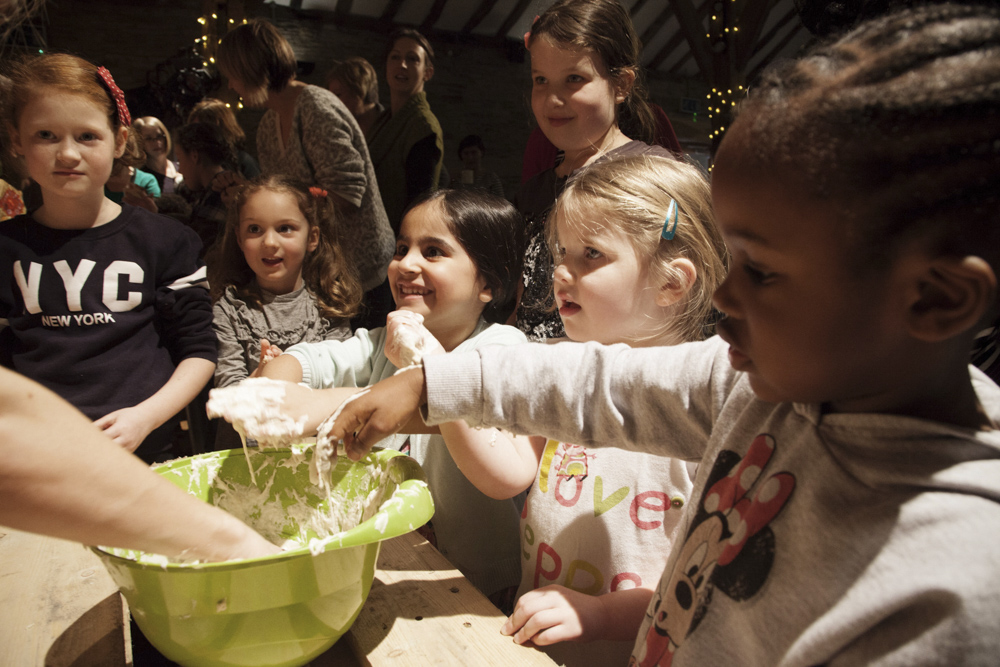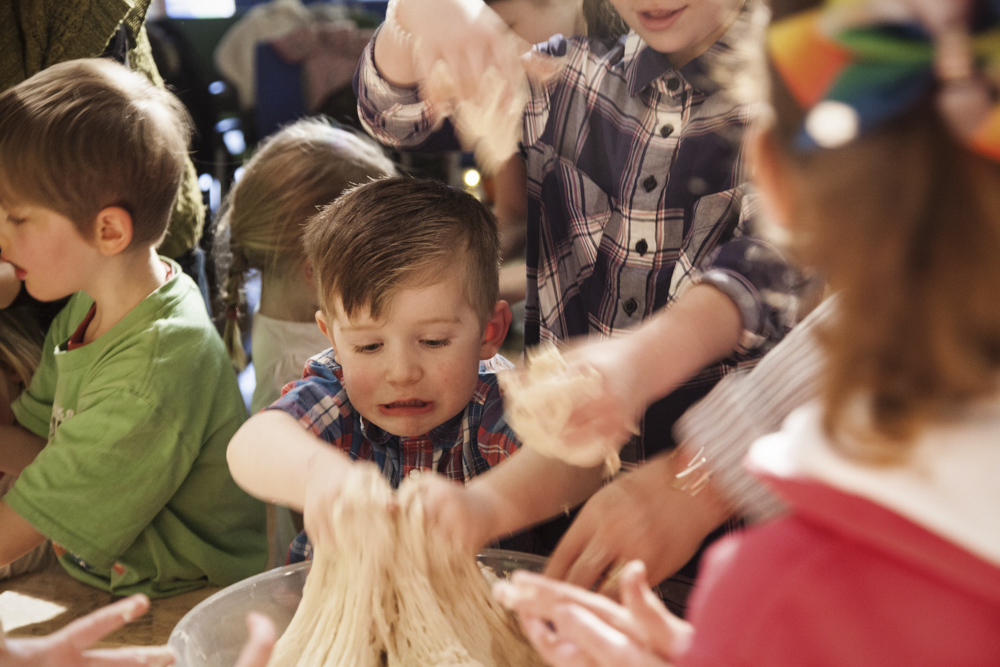 "What was your favourite bit of the play?" asks 'Frankie'.
"When you were making stuff," says one five-year-old.
"When you were dancing," shouts another.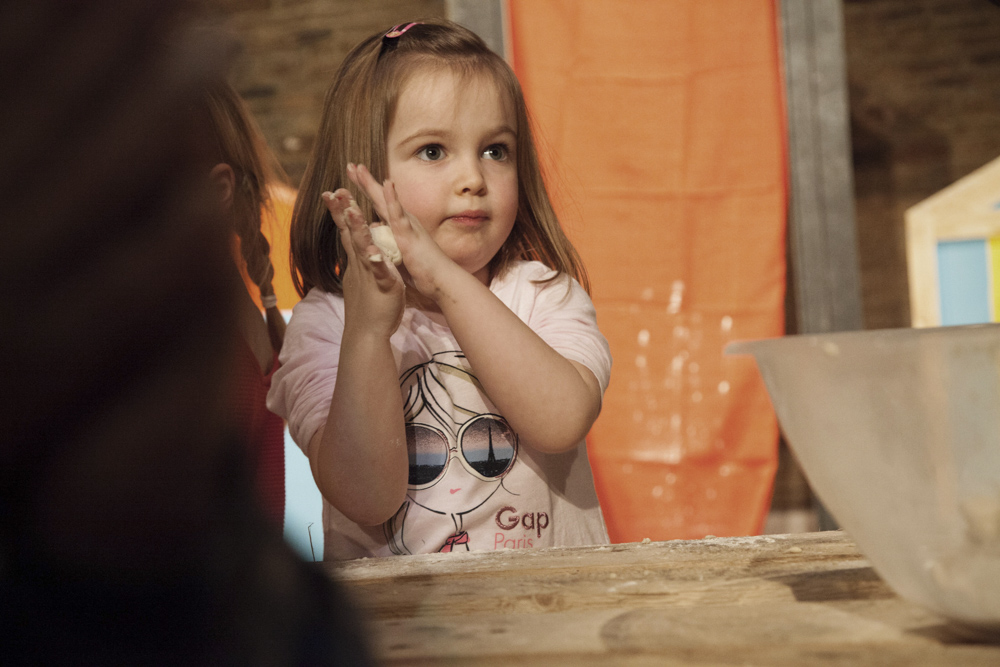 "And what did you make of it all?" I ask Julia as the barn eventually empties.
"It's been great, very enjoyable. And a good turnout. There have been lots of new faces who now know about the barn, about the charity and about the family shows we put on here. So everyone's a winner."
As I leave I do my best to avoid the trail of small doughy footprints that lead out into the car park.
Dough! rises again for the rest of this week: See the Creative Scene website for venues.