That's it. After 101 stories from every corner of West Yorkshire and beyond, I'm finally bringing this Making a Scene blog to an end.
For three years I've had the pleasure of documenting dozens of activities as the Creative Scene team encourages local people to bring the arts into their everyday lives.
For me it all started on a cricket pitch in Heckmondwike and 36 months later I was back in the town capturing people's experiences of the increasingly popular annual illuminations festival.
In between I've not only witnessed some fantastic events but, crucially, followed the journeys of 'art ambassadors' who've embraced every opportunity on offer.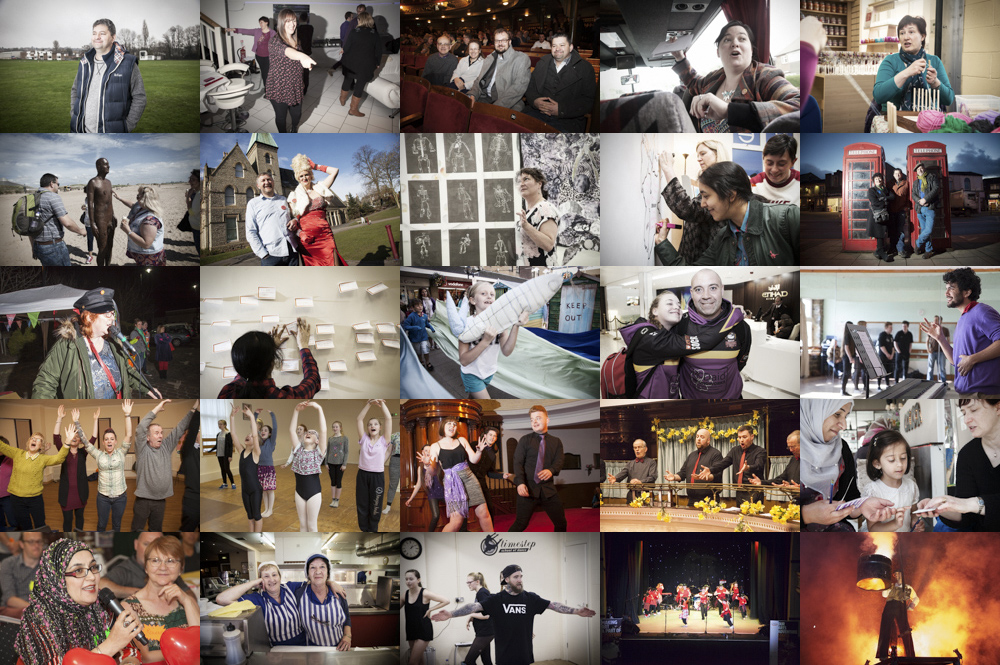 Set up as part of the Arts Council's Creative People and Places programme, Creative Scene initially won funding for a three-year programme. Although that's now been extended until 2020, it's been acknowledged from the very beginning that creating a thriving arts scene depends on nurturing passion and building skills.
So my emphasis in writing Making a Scene has been on people: the people who've been on a creative journey, where their lives have changed for the better because of art and who now have the ability to change other people's lives too.
I first met these ambassadors downstairs at Dewsbury's Cocoa Lounge. On a dark and windy evening in December 2014 they were being challenged by the Creative Scene team to answer questions like 'what do the arts mean to you'.
Amongst the spring rolls and samosas I was introduced to several people who have since been instrumental in many of my stories.
Local solicitor Andrew Marsden confessed to us all that night that he felt he was sleepwalking through life and made a conscious effort to 'let the arts in'. Fifteen months later, after documenting his quest to bring an opera to Batley, I photographed him, arms outstretched and exuberant, on stage in front of a hometown audience. Brilliant.
Rebecca Foster was at that first event. A high school teacher at the time, she set up the West Yorkshire Drama Academy and, like most in that room, was wondering what this new arts initiative could bring to the area.
Since then her drama students have been involved in a plethora of Creative Scene events, often collaborating with other artists. Some have even used the experience they've gained in volunteering roles to advance their creatives studies at college and university.
And Rebecca has developed her own skills too. In September this year I watched her take her place on the stage of the Lawrence Batley Theatre in Huddersfield for the after show panel discussion for the Creative Scene-commissioned The Ruck.
As assistant director, Rebecca had clearly enjoyed working with, and learning from, professional director Joyce Branagh on this new fantastic play about the inspirational Batley Girls Rugby Team.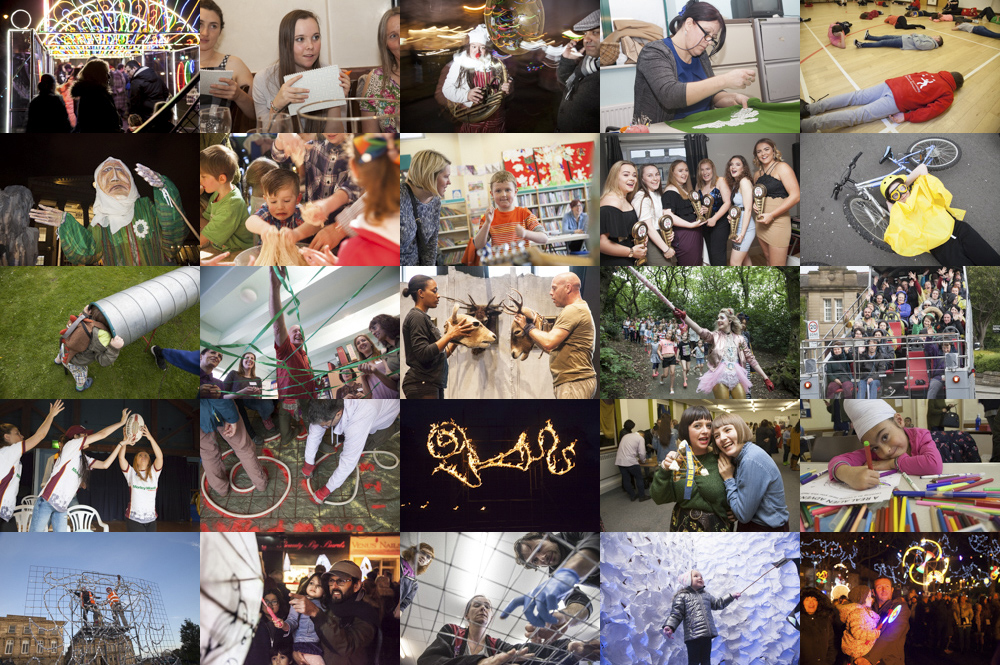 Compiling Making a Scene has taken me to community centres, libraries, pubs, cafés, parks and shopping centres. I've run round Birstall's market square photographing yellow-caped cyclists and accompanied audience members as they made their way through Wilton Park with Tinker Bell.
It's been great to see the same people I interviewed at one event come back a few weeks later to experience another.
On the other hand I've stood on the sidelines of a number of exciting shows feeling despondent that more people are not witnessing such amazing art on their doorsteps. But developing audiences – making art part of the everyday – is what Creative Scene is all about and it takes time.
With a gentle nudge here and a glimpse into the possible there, the Creative Scene team with the ever-increasing band of local art adventurers are showing the way.
2018 and beyond will see yet more great work. There will be more new commissions, more opportunities and more local people getting involved as audience members, participants, volunteers and practitioners. Hopefully you'll be amongst them.